The past few years has seen a rapid rise in No Code and Low Code platforms for application development. These platforms make it possible for large enterprises and small-scale businesses to build websites, applications, and business tools without a need to write custom code from scratch.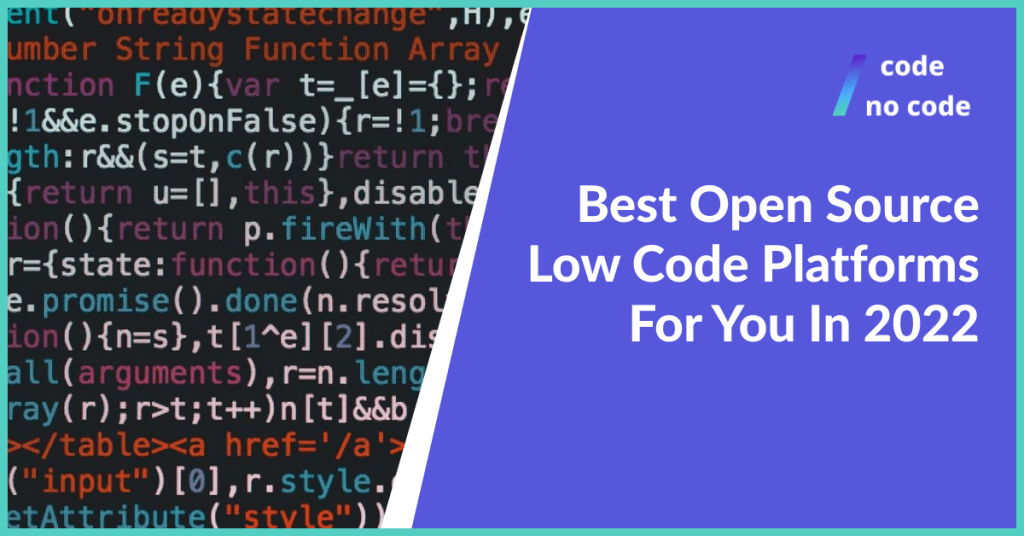 A Low Code development platform takes a visual approach to develop software. Not only is this faster and more convenient, but it is also significantly cheaper[1].
No Code development involves zero coding while Low Code tools allow a combination of visual building with some minor coding for further customization, making it even more flexible.
One subcategory of Low Code development tools that take flexibility to a whole new level is open source Low Code platforms. Combined with rapid application development, they enable users to build digital products like mobile apps or business apps faster than ever before.
To help you learn more about this group of versatile and highly flexible Low Code platforms, this article explains what open source Low Code development platforms are, how they work, and their pros and cons.
You will get a good idea of the global Low Code market.
We also review and compare 7 of the best open source Low Code platforms out there to help you decide which one is best for you.
What Are Open Source Low Code Platforms?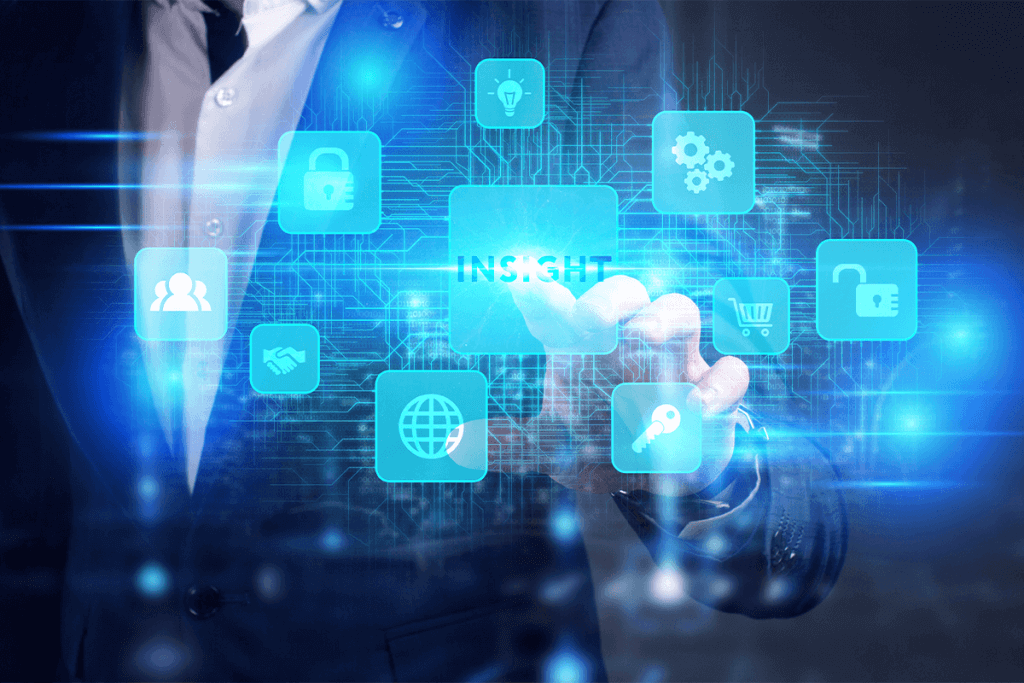 The term open source is used to describe software the source code of which can be easily accessed by anyone, inspected, modified, and shared.
The creators of open source software make the source code of their platform readily available, allowing anyone (usually developers) to modify it, distribute it and build new tools on top of it.
Platforms that aren't open source are referred to as proprietary or closed source. For example, No Code software is generally considered proprietary.
The main difference between open source software and proprietary software is the fact that users of closed source platforms cannot see the code base because the author does not permit them.
Only the team or organization that created such a platform maintains exclusive control over the code-base and they're the only one that can modify it.
With open source software, users get a lot more freedom because the authors make the source code available to everyone. With this comes a lot of benefits to the community of users that make use of the software.
For example, vendor lock-in is reduced, which we will expand on later on.
The Pros And Cons Of Open Source Low Code Platforms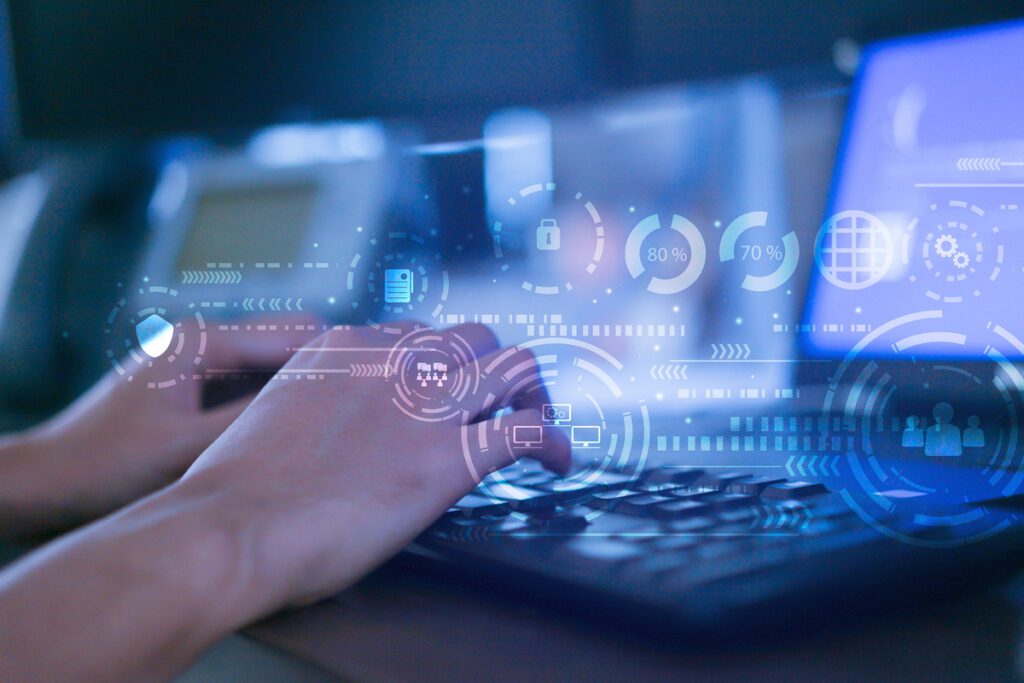 A Low Code platform can either be proprietary or open-source. Popular No Code development platforms like Bubble and Webflow are not open source.
The difference between open source and closed source platforms is not that important for citizen developers, as they will probably not be skilled enough to look at the code themselves, but they are more relevant to experienced programmers used to traditional development.
If you're considering choosing an open source platform for your project, you'll have to weigh the pros and cons[2] of this type of platform to determine if they're right for you.
Pros of Open Source Low Code platforms
With proprietary tools, the team behind a Low Code platform determines everything that happens to it. This means if you want a new feature or product change, you'll have to send in feature requests or send feedback to the product author.
There's a chance that the product author doesn't respond to your request and you'll have little knowledge about what goes on behind the scenes. Open source software takes a more community-driven approach which makes them more transparent.
The source code is right there for everyone to see and users can fix any problems or build tools that serve their needs on the platform. This gives them a level of flexibility and transparency that is beyond what you get with a proprietary tool.
In addition, vendor lock-in is avoided. This means that usually you can export the code that the Low Code application development platform generates to use however you like.
A lot of companies opt for Low Code platforms because it gives them greater control. You'll get even more control when the Low Code platform you're using is open source.
Open source Low Code platforms allow you to change parts of the software to suit your needs. Even before choosing the platform, you can examine the code to ensure that it isn't doing anything that you don't want.
As earlier mentioned, the biggest issue with proprietary platforms is that you have to rely on the company to update, enhance or patch the codebase during application development.
They may or may not do this. Open source platforms are constantly being enhanced by the developer community making use of them, leading to a better and more reliable product in the long run.
Open source Low Code software is usually backed by an active community of developers. These developers test the platform, promote it, build new tools for it and also offer support for others using the platform.
While some proprietary tools with a large user base do offer some sort of forum or community support, it is never on the same level as what you get with an open-source platform.
Cons of Open Source Low Code platforms
Open source products are typically not profit-driven. This means the author is not obligated to provide user support. Usually, you'll have to depend on the community or other developers that specialize in using the product to get the support you need.
This typically leads to an incomplete or differing knowledge base about the product.
If the community behind the open source platform loses interest in it and decides to move away from the project, it becomes orphan software[3]. Of course, this is less likely to happen compared to the chances of the company behind a proprietary software folding up.
This drawback is also valid for No Code platforms like Bubble or Webflow as well.
The Best Open Source Low Code Platforms
| | | | | |
| --- | --- | --- | --- | --- |
| Software | Type | Industry | Use cases | Pricing |
| Budibase | Low Code Internal Business App Builder | Business app development | Build admin panels, inventory lists, forms, dashboards and other internal tools | Free with premium enterprise plan |
| Huginn | Low Code Automation Tool | Business app development | Build bots or agents that perform automated tasks | Free to use with enterprise plan |
| WordPress | Low Code Web Development and Content Management System | Web development | Build professional websites, blogs and ecommerce stores | Free with premium templates and plugins |
| Node-Red | Low Code Tool for IoT Nodes | IoT applications | Build event-driven IoT applications, APIs, and online services with No Code | Free to use |
| Joget | Low Code Business App Builder | Citizen Development | Build business process automation and workflow management tools | Free with paid group or enterprise plans |
| Convertigo | Low Code App Builder | App Development | Build and deploy Android and iOS apps | Free with paid tiered plans |
1. Budibase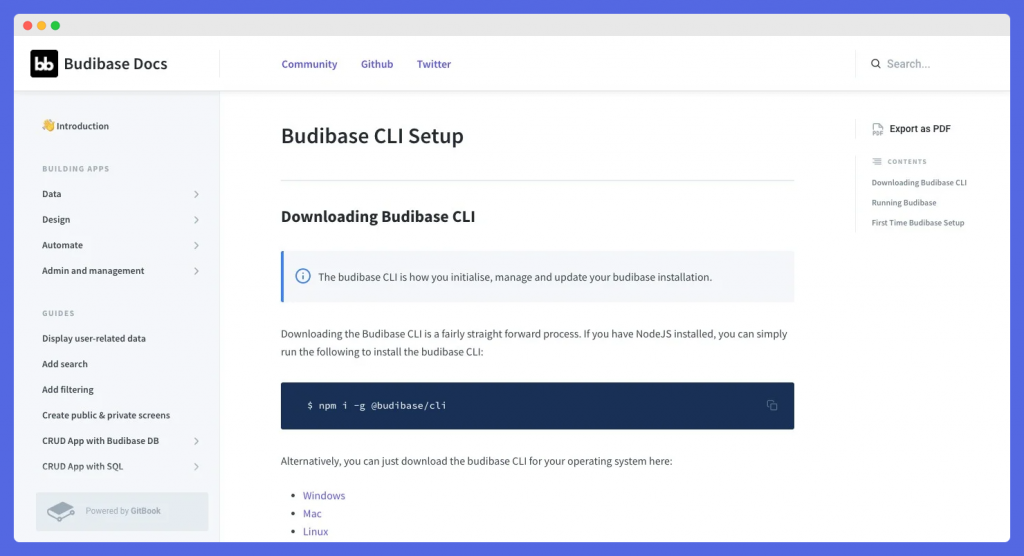 Budibase is a Low Code platform targeted specifically at users looking to build business applications.
The platform allows users to build apps quickly from scratch or customize existing forms and templates to deploy apps within minutes. Use cases include building admin panels, inventory lists, forms, dashboards, and so on.
Budibase offers an internal database, but it also supports external sources like MongoDB, MySQL, Airtable, and other popular data sources. Budibase also integrates with tools like Zapier, Make, Sendgrid, and others to further expand app functionalities.
In addition to the pre-built templates, there are also several pre-built components that users can leverage to design, build and automate their apps. Since it is OpenSource, Budibase is free to use, but the platform offers an enterprise plan as well with premium support services.
2. Huginn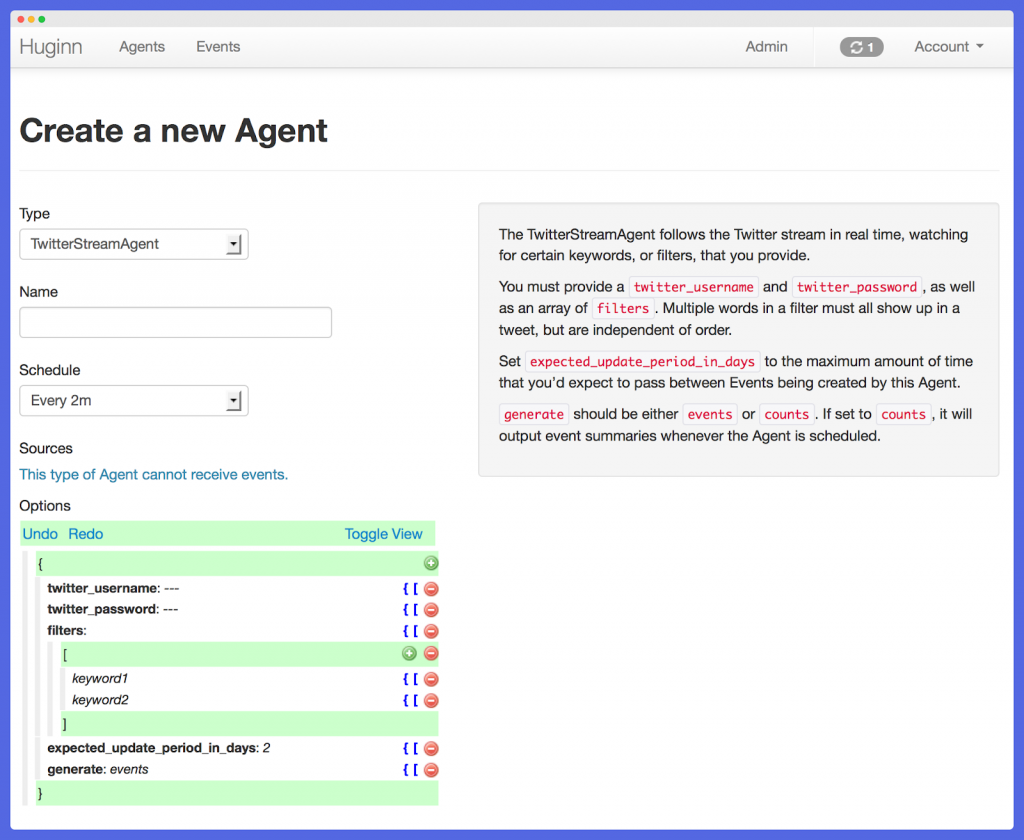 If you need a Low Code automation platform like Integromat (Make) or Zapier, but you'd prefer it to be open source, Huginn is a great alternative to consider. Huginn allows you to build bots or agents that perform automated tasks for you on the internet.
Apps built with this platform can be used to scour the web for news, watch out for events online or take specific pre-programmed action.
Huginn began in 2013 and the app has grown in popularity over the years, with a very active community behind it. The platform integrates with a host of other apps including Slack, Basecamp, Twilio, and so on.
Huginn is free to use and you can install it on your server to start creating and managing agents right away.
3. WordPress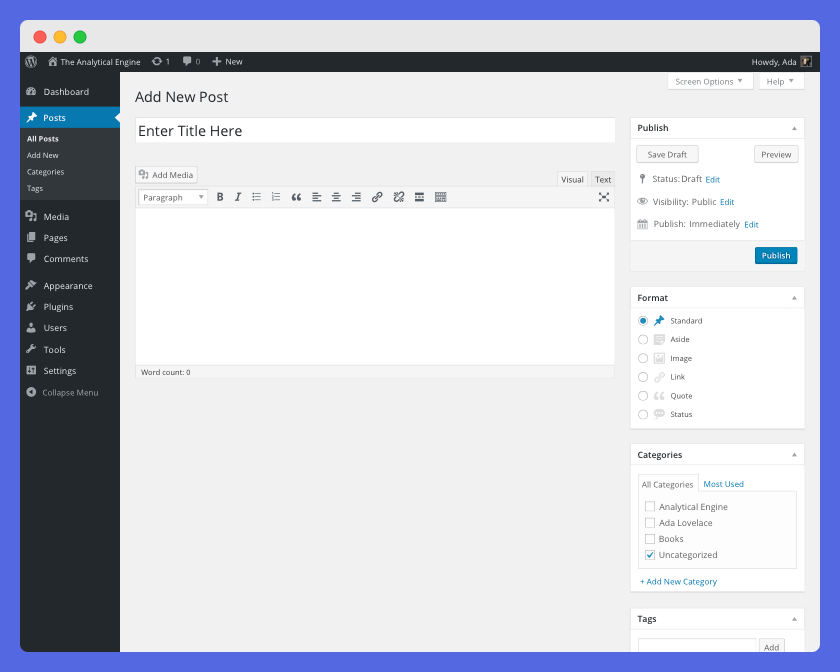 WordPress is arguably the most popular Low Code platform in the world. The app is bigger than other WordPress competitors, with more than 43% of blogs and websites on the internet are powered by WordPress[4].
This simple and extensible platform has a thriving community that contributes plugins, templates, and other tools to the platform.
WordPress lets you build any kind of website including eCommerce stores and professional sites using simple drag and drop.
However, to do that, you will have to download one of the dedicated website builder plugins like Elementor (we have an in-depth Elementor review if you are interested).
Additionally, there are over 54,000 plugins contributed by an active WordPress developer community that makes it even easier to build and customize websites without writing a line of code.
Using WordPress is free. However, templates and plugins may have varying costs depending on what you're using for your project.
4. Node-Red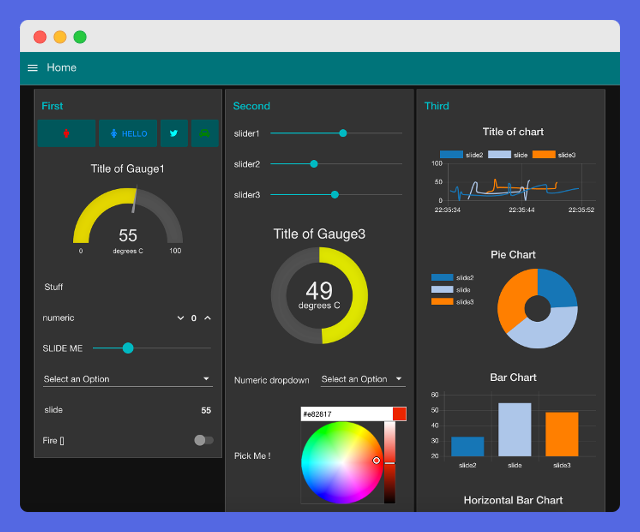 Node-Red is an open source Low Code platform for building event-driven IoT applications, APIs, and online services with No Code.
This browser-based platform is an out-of-the-box solution that contains everything you need to connect nodes and build flows that you can deploy within a few minutes.
The platform also allows the use of JavaScript functions created within a rich text editor for additional customization.
Node-Red has become quite popular in the IoT space for building applications that connect IoT devices such as wireless routers, cameras, sensors, and so on. Node-Red can be run on a local server, installed on a device, or used in the cloud.
5. Joget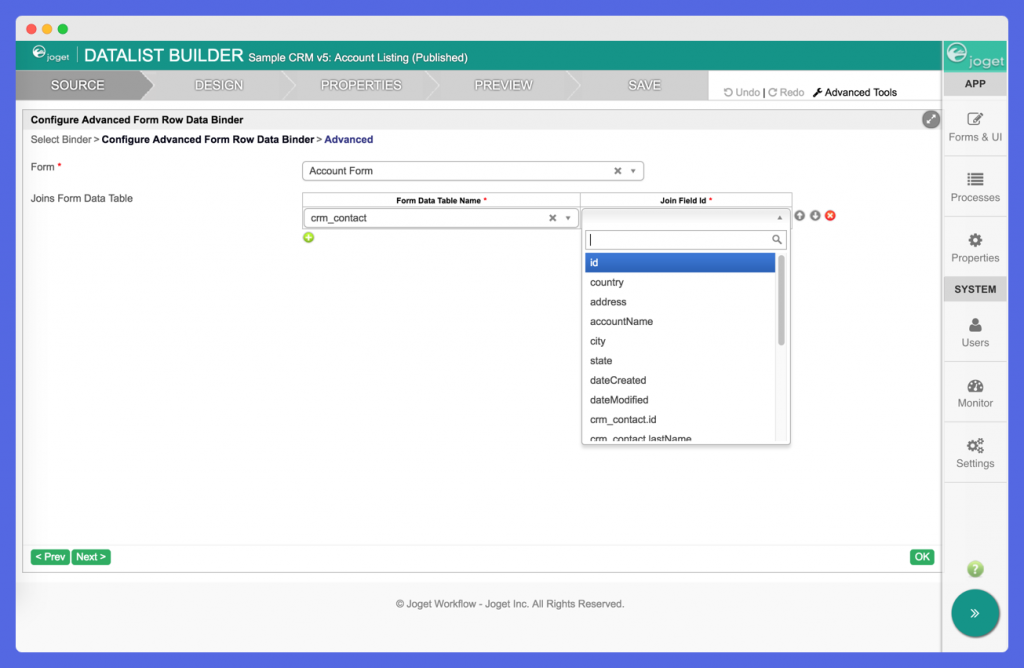 Joget is a simple and effective open source platform designed to help enterprises supercharge their digital transformation efforts and build web apps.
Joget makes rapid application development possible, allowing organizations to build business process automation and workflow management tools quite seamlessly.
Joget features the traditional drag and drops visual builder that makes it possible for anyone to design apps and automate processes with it.
The platform also offers a dynamic plugin architecture and works with several cloud platforms, databases, and app servers to further expand its functionality.
Joget's simplicity makes it possible for citizen developers, non-coders, and coders to easily build and maintain applications on it. It is a flexible and open platform with over 200,000 open source downloads so far and an active community.
Joget is free to use. However, small groups and enterprises can also sign up for paid plans starting at $2/user/month for cloud deployment and $80 per user/month for the self-hosted plan.
6. Convertigo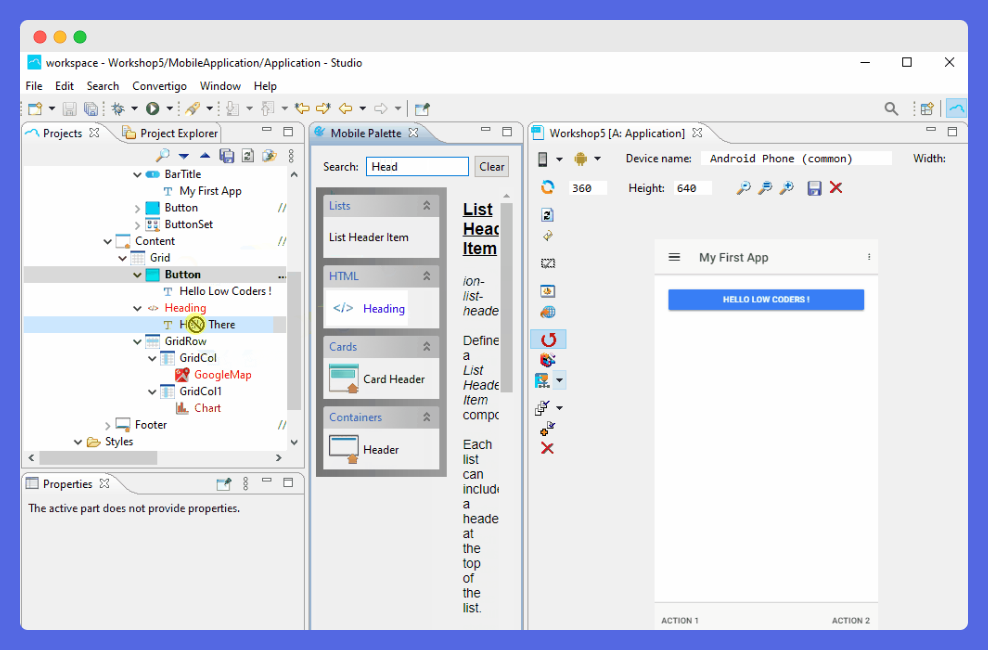 Convertigo is an open source Low Code platform for delivering complete applications for Android and IOS devices. It has a No Code app creation studio for users with no coding skills at all as well as Low Code functionalities for users with some level of programming expertise.
The Low Code development platform can be used to build forms, progressive web apps, and tools for offline deployment.
The Low Code module can be used to build and deploy fully functional apps with support for multiple deployment environments, Rest APIs, and external databases.
Convertigo is a standalone platform. This means it does not require any third-party SDK to start building applications for smartphones.
Convertigo has a community version that is free for everyone. There are also two paid tiers. Pricing for the Standard plan starts at €150 monthly, while the enterprise edition costs €200 monthly.
Final Thoughts
There are several other Low Code platforms[5] like these suitable for different purposes. The right one for you depends on what you're building and how you intend to build it.
With open source platforms, you also have to consider community support and the extensibility of the platform among other things. Keep these points in mind as you search for the right Low Code tool for your project.
Follow us on Twitter to get more insights into our various Low Code and software development discussions.