Traditional software development and No Code development have been on competing fronts with each other for a few years now. Traditional software development includes an onsite/offshore team of developers and coders creating, developing, and maintaining a product. Entire industries have evolved in helping companies develop their product through remote teams. Since the evolution of No Code, the primary appeal of offshore development i.e. the cost base efficiency is fading away. Therefore, in this article, we will focus on comparing traditional onsite development with No Code development.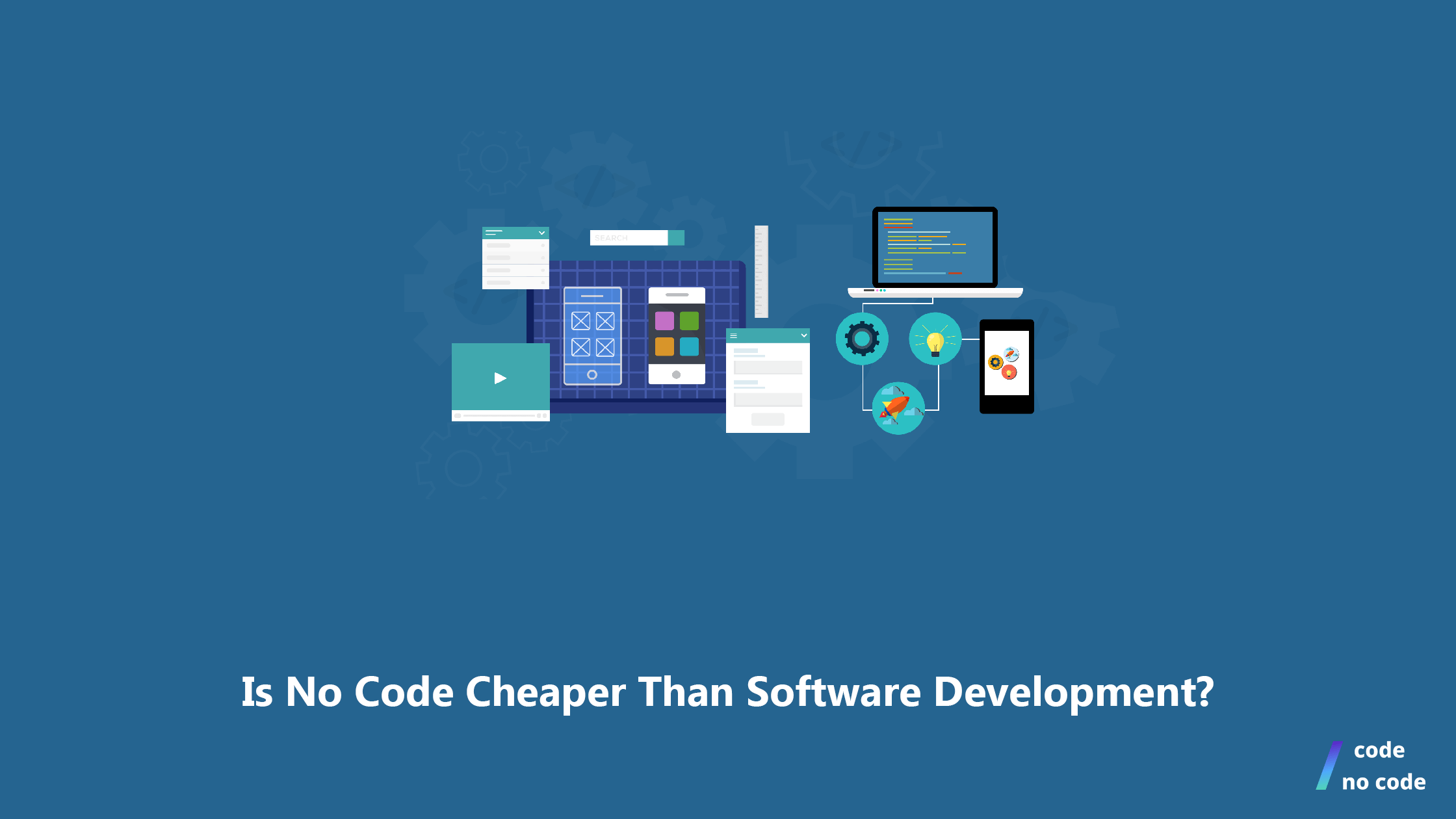 At $115[1] per month, some No Code platforms can cost far less than traditional development. Using just this barometer, No Code tools would beat traditional development on any given day in the year. But there is more to application development than development costs. And to understand the applied cost of Onsite vs No Code, we will take a deeper dive.
The Cost of Onsite Development
Without explicitly enlisting the functionalities, workflow, deployment schedule, and third-party integrations, estimating any forms of costs would be like shooting an arrow in the dark. But let's assume you want to develop a functional enterprise-grade application.
No matter what onsite development partner you choose, this partner's prospective costs would be based on the salaries offered to the developers employed in the project.
Publically available data shows that Junior Developers in onsite arrangements are paid as much as $110[2] per hour. It takes approximately 350-500[3] hours to develop a functional enterprise-grade application, which brings the cost of developing such an application to approximately $35,000.
To the uninitiated, this might be the end of the calculation. But those who have deployed enterprise-grade applications onsite would know – there are fixed, recurring, and growing costs that come with onsite development.
Once the application has been developed, you will incur costs like:
Quality Assurance Costs: QA & Testing are costs added on top of development.
Database Engineering and Maintenance Costs: If you plan to keep the app growing, you will need a Database Engineer on a recurring basis.
Third-Party Integrations and Licenses: For every integration, you will be paying the developer by the hour and might even have to pay for the licensing fees.
Onsite Staff Recruitment and Salary Expenses: You will be hiring consultants who then help you hire and retain full-time IT, Development, and Engineering talent.
Onsite Storage or Cloud Storage Contracts: As the application development lifecycle progresses, you will need contracts with Microsoft Azure, AWS, Salesforce, Google, or one of the other cloud providers.
Update and Codebase Maintenance: Finally, as the app is operational, you will need an onsite developer to maintain the codebase and manage updates.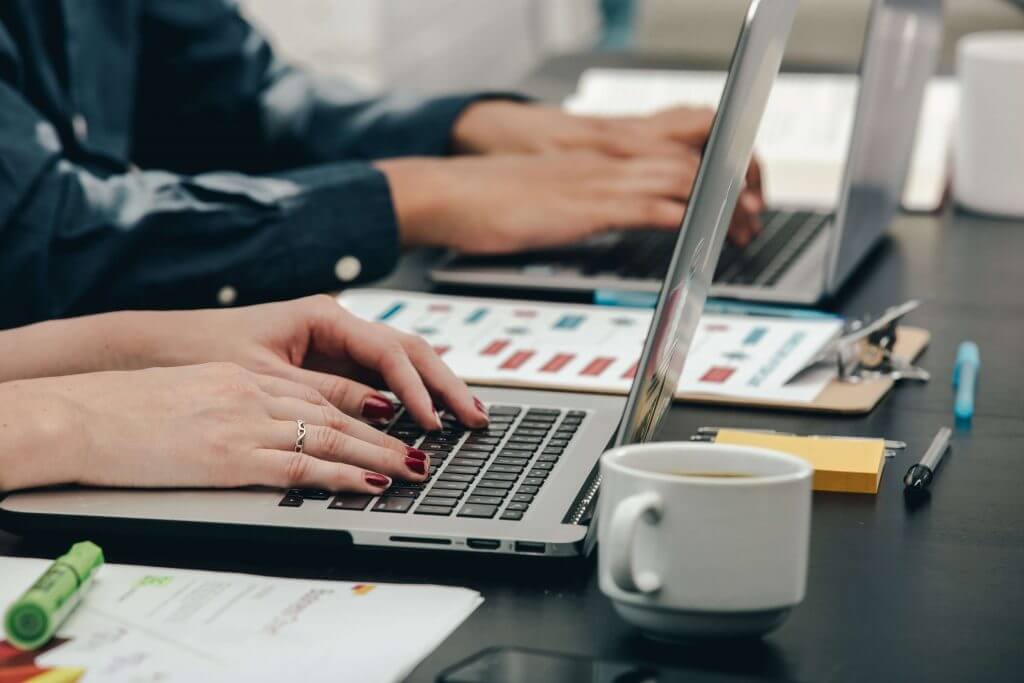 Benefits
While the arrangement is resource-consuming, onsite development has its benefits.
Codebase Access and Ownership: Your company will always maintain ownership of and access to the codebase, which helps maintain security standards and intellectual property rights.
Scalable Architecture: The upfront costs incurred in establishing a team, cloud infrastructure, licenses & integrations, and other capabilities means that your application is ready to be scaled unhindered for at least a few months.
Custom Feature Engineering: Whether this is a feature trending in your target market or ideated by your Sales Team to improve the client experience, your in-house team will help you implement it.
Ready-to-Use Product at Launch: Onsite enterprise applications often have monolithic architecture and are launched as finished products from day one, with gradual releases planned for later.
Streamlined Communication: If your management team values facetime with the development team before handing over the buy-in, onsite development will be of great appeal to your culture.
Challenges
Onsite development also comes with its inherent drawbacks that add up to the costs.
High-Risk Project Lifecycle: Onsite development requires upfront human capital, infrastructure, cloud, and licenses. While such investments unlock unit economics efficiencies when products are growing fast, they pose a great risk when the product is yet to be tested in the target market. Once the costs are incurred, they will linger as a liability irrespective of the product's performance.
Ongoing Liability: All the responsibilities related to integration, security, and updates are brought in-house. This creates pressure on the profits for the product since the business is incurring continuous costs to keep the product live.
Distracting Resource Allocation: If your business is primarily operating in a non-tech industry, developing an enterprise application in-house would mean allocating manager or supervisory resources out of your core competence.
Vendor Costs: The vendor outreach, filtering, locking, negotiation, onboarding, and retention responsibilities are also managed in-house.
Errors & Omissions Risk: Since the entire development was executed in-house, the company becomes liable to any risks that come under the category of errors and omissions within the bounds of the app.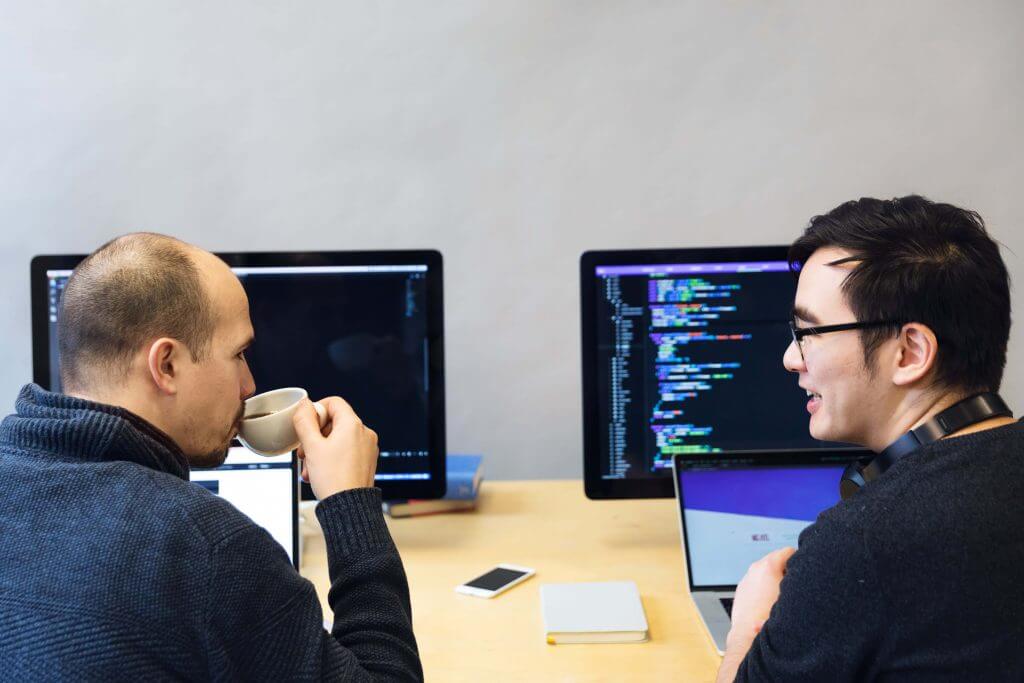 The Implied and Effective Cost of No Code Development
In effect, No Code platforms cost a fraction of the total offshore development costs, which cost a fraction of the onsite development costs. That said, No Code still has its costs to be taken into account.
Platform Costs: Depending on the ease of use, access to functionalities, range of templates, and additional resources available, the subscription costs to a No Code platform can go up to $2,000 for an entire year.
Cloud Deployment Costs: Once the application has been developed, it will need backend support, databases, and documentation generally hosted on the cloud.
Developer Costs: This process proposed by Johannessen and Davenport

[4]

suggests using a development resource along with a No Code platform. This citizen-professional developer arrangement fills the gap in the limitations of No Code processes. However, the additional developer has to be added to the cost base.
Maintenance and Scaling Costs: Once the app has been tested and launched, you would hope to see it grow. As it grows, it will require a more sophisticated architecture which might mean bringing in additional resources.
Benefits
No Code development brings a considerable degree of efficiencies to the development lifecycle:
Accelerated Deployment: You can go from idea to working prototype in a matter of hours instead of weeks. With visual programming or drag & drop features, you can achieve this accelerated pace without simultaneously ignoring the workflows you create.
Self-Sustaining Product Lifecycle: If the business model supporting the application is robust, you can virtually offset the entire cost of development and scaling with recurring revenues. Since the cost base does not run into hundreds of thousands of dollars, the break-even point is more accessible.
Mitigated Resource Allocation: Unlike onsite development, No Code development does not seek upfront resource allocation. As the product-market fit is attained and feedback is collected, you can snowball the resource allocation system and mitigate risks of excess allocation.
Increased Focus on Core Competencies: No Code allows citizen developers to conceptualize the core idea without working on the codebase. This mitigates the common complaint that No Code applications are unstable at scale.
Inclusive Process: If the agreement of several stakeholders is crucial to the success of the project, No Code makes it possible for every decision-maker to actively contribute to the project instead of making observational comments.
Challenges
Despite the large cohort of benefits, No Code tools come with their challenges.
Limited Scope of Design & Features: Most No Code tools would give you a wide range of design templates and features. However, this library would always be limited and hence may not fit into your idiosyncratic ideas.
Scalability Challenges: Unless you later migrate to a codebase-led central repository of data, environment, and code, your app might not be very scalable. Hence, at some point, you will need a professional to build the app ground up.
Dependencies: You will have dependencies on both the citizen developer and the platform used by this individual. Since there would be no documentation or codebase available, the citizen developer might be the only individual who understands the workflow clearly. Moreover, you will have to assume that the platform used for the exercise would be stably available for the foreseeable future.
Security & Codebase Control: Since there is No Code base in the first place, you do not have intellectual property rights to the code. While most No Code tools offer great baseline security, it would be challenging to go beyond these standards for your application.
Comparing Onsite and No Code Development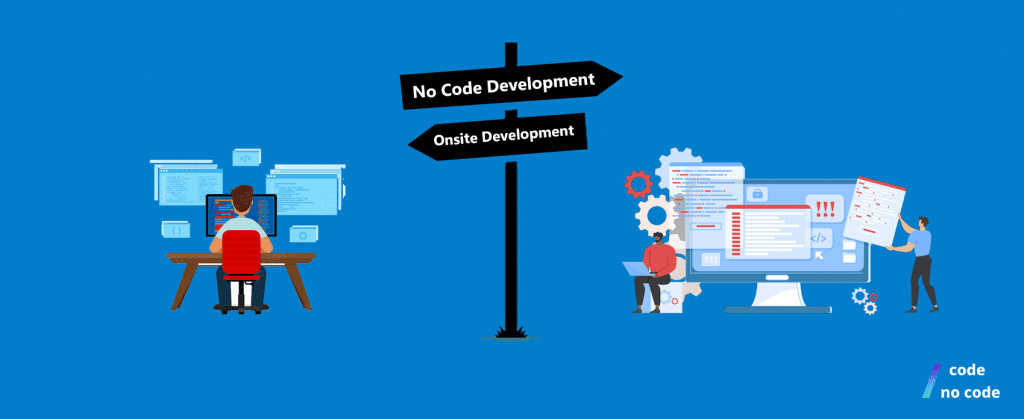 | Onsite | No Code |
| --- | --- |
| | |
| Codebase Ownership | Accelerated Development |
| Scalable Architecture | Self-Sustaining Product Lifecycle |
| Custom Feature Engineering | Mitigated Resource Allocation |
| Ready-to-Deploy Product | Leverage Core Competencies |
| Streamlined Communication | Inclusive Process |
In Conclusion
The answer to the question Is No Code cheaper than onsite software development is – a resounding yes. No Code processes are more user-friendly and quickly deployable, whereas onsite development requires an early commitment of resources in the development lifecycle, elevating the risk quotient.
But the critical question is, despite the cost-effectiveness, is No Code development the right process for you?
We have developed a quick and easy test to help you get the answer. The output is principled, tailored to your responses, and takes less than two minutes for you to complete. Click here and discover whether the cost-effectiveness of No Code development is the right fit for your project or not.
For more information on No Code in general, its uses in other business spheres and its future, read our article on What is No Code.