In recent years, Bubble.io has become a popular platform for creating web and mobile applications without writing code. Bubble's visual interface allows users to drag and drop elements to design their application and set up workflows using a simple point-and-click interface.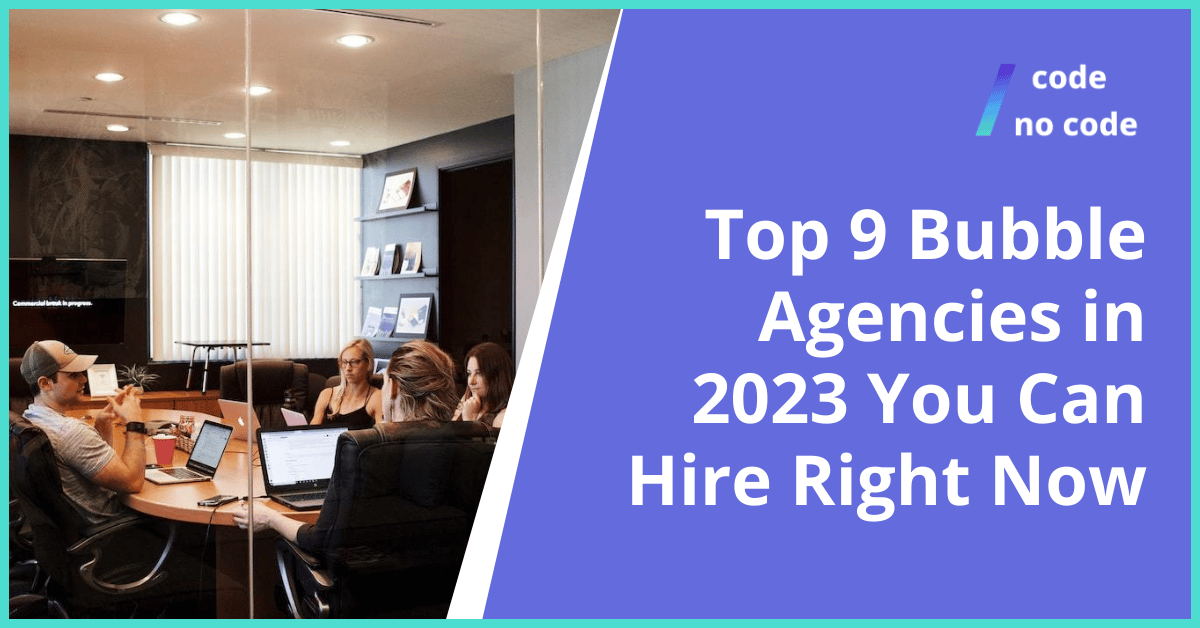 However, even with the simplicity of Bubble, it can still be a challenging task to create a fully functional and scalable application. That's where a Bubble agency comes in. These agencies specialize in Bubble development and can help individuals and businesses bring their app ideas to life.
In this article, we will be exploring the top 9 Bubble agencies that offer high-quality software development services to help you make an informed decision when choosing a partner for your next Bubble project.
List of the Best Bubble Developers
Idea Link is one of the top Bubble development agencies out there. It is located in Lithuania, a country known for its IT industry and expertise.
Idea Link employs expert Bubble developers with a professional coding background who can custom code their way around No Code limitations to help you with your projects.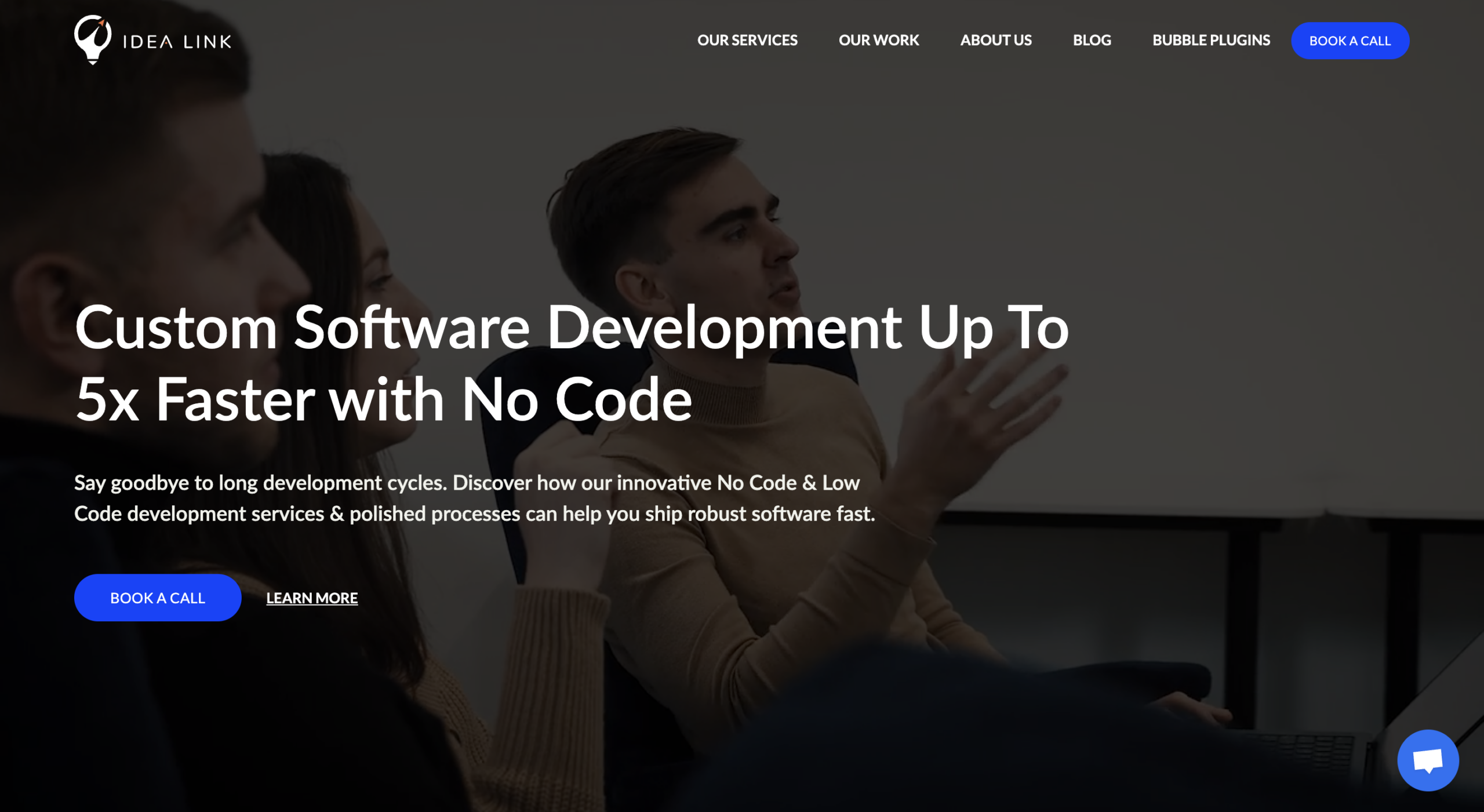 The company is not attached to any specific industry or product type. Their experience includes enterprise software and dashboards for internal business use, social networks, representational business websites, web and native mobile applications.
Idea Link provides a wide variety of services. From product scoping, to full UI/UX design and finally web and native mobile app development, you can trust the company to see your project through from start to finish and solve even the most complex problems.
As previously mentioned, the company develops web and mobile apps with Bubble.io, together with other No Code tools such as Flutterflow and Xano. The developers also build representational business websites using Webflow.
The team can build you a working software solution within 4-12 weeks.
MVP.dev, as the name suggests, mainly focuses on the rapid-fire business of MVP (Minimum Viable Product) development. An MVP is the most basic version of a product that can be built quickly and used for user testing, attracting investors, etc.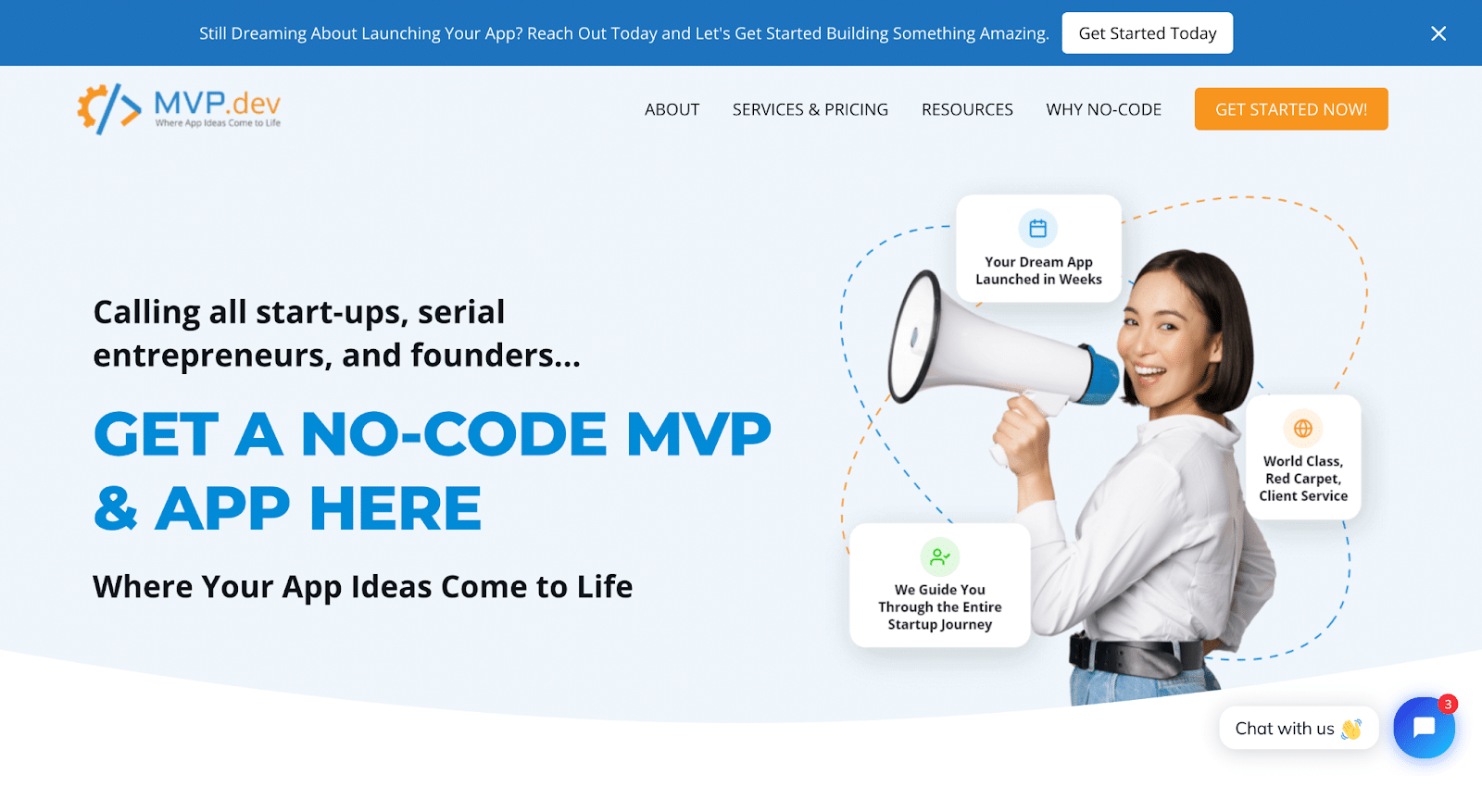 By focusing on standardising the development process of simple apps, the team behind MVP.dev has put themselves at the forefront of the niche. According to the company, they can build you an MVP in less than 12 weeks.
The company provides their development services in three different ways:
Developer hours. You are connected with a Bubble developer and/or a designer who works with you personally as much as you need.
Full team hire. A full development/design team of freelancers with a product manager works on your project and ensures the right deliverables are completed in time.
MVP2. The company's founder and their best developers consult you and personally walk you through the development process of your MVP, ensuring the biggest chances of success for your business.
The company is based in the US, but also has an office in the Philippines.
Airdev is one of the original No Code agencies and is one of the oldest companies in this list. The company has worked with hundreds of startups, many of which received funding from business accelerators and angel investors.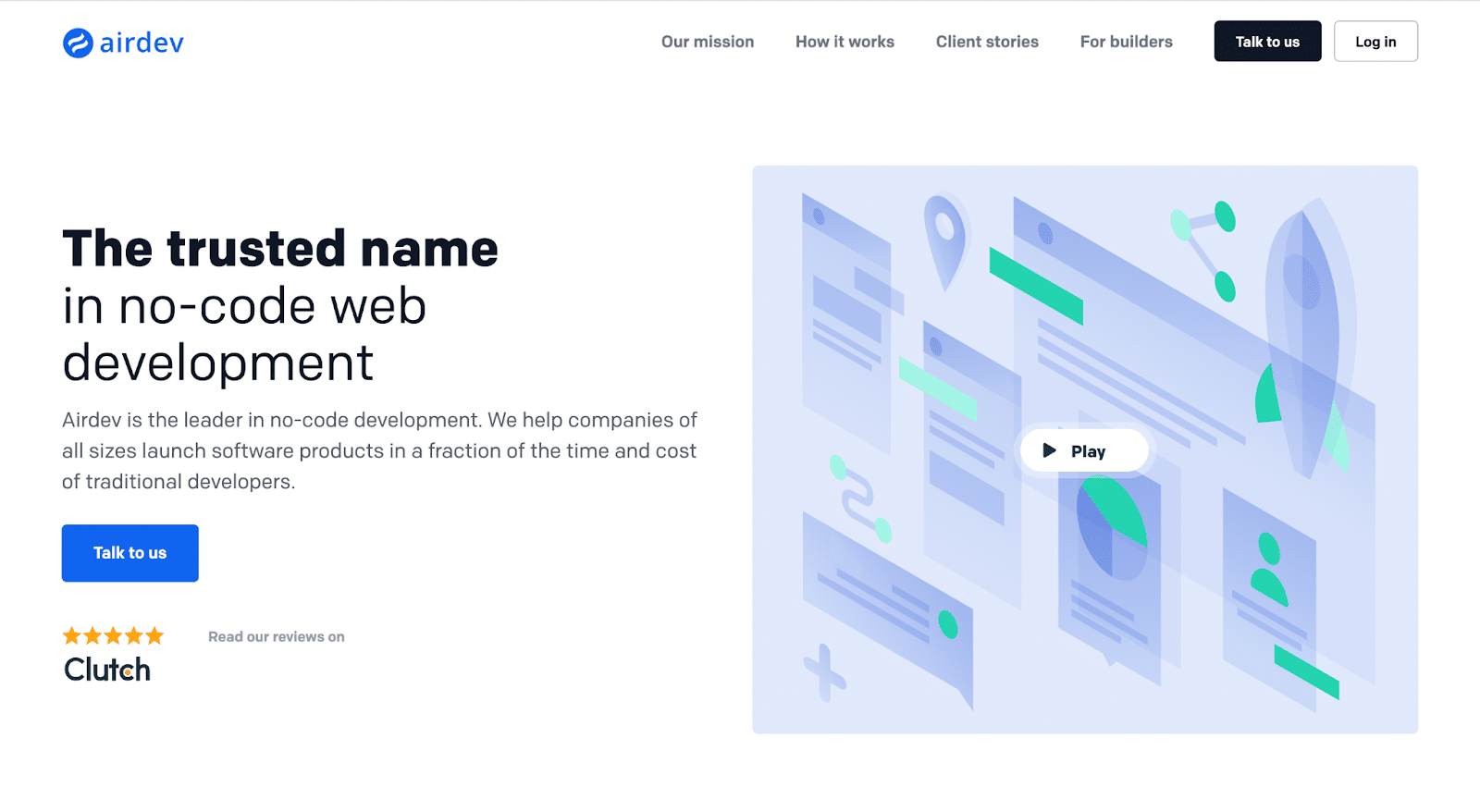 The company boasts having the best Bubble developer base, with the world's top 3% of talent in the company.
Together with significant experience, another of Airdev's strengths is the Airdev canvas that they base all of their projects on. It is a standardized, 'barebones' version of an app that allows developers to skip the beginning stages of the development of each project, therefore decreasing the time needed to build an app.
The agency also offers a bootcamp for those who want Bubble development themselves.
Rapid Dev is a Bubble app development agency that builds both mobile and web applications for their clients.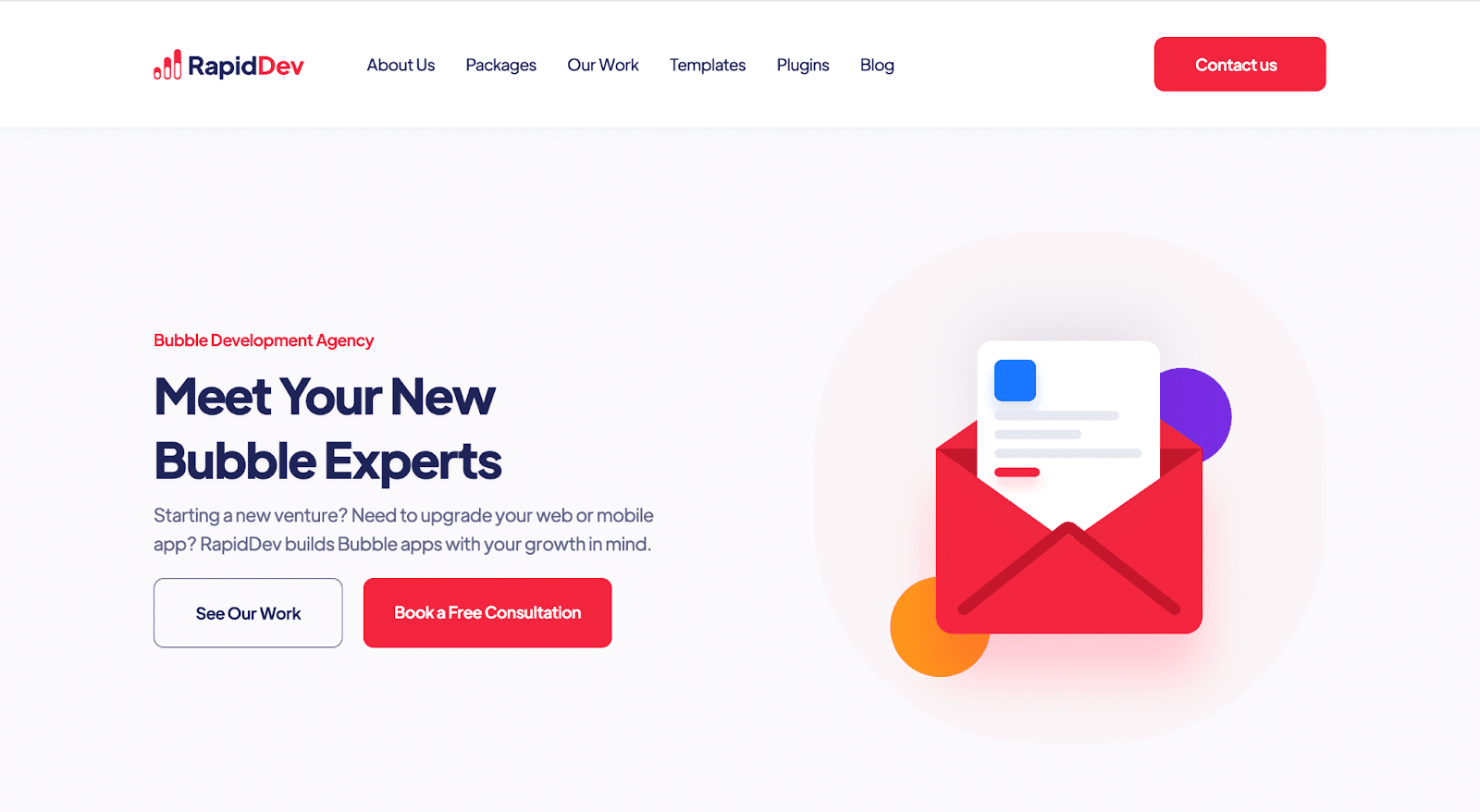 They stress that the company adapts to the communication needs of the client and communicates with them the way the client wants, whether it may be via Jira, Slack or Google Docs. 
Rapid Dev agency is one of the most transparent of all about their pricing. The agency offers three packages:
4-Week MVP for $9999
8-Week Web App for $17,999
12-Week Mobile App for $24,999
Rapid Dev is also in the business of creating Bubble templates for amateur users to get a head start on developing an app themselves.
Tinkso is a company from the Netherlands that claims to use design thinking for their projects made with No Code.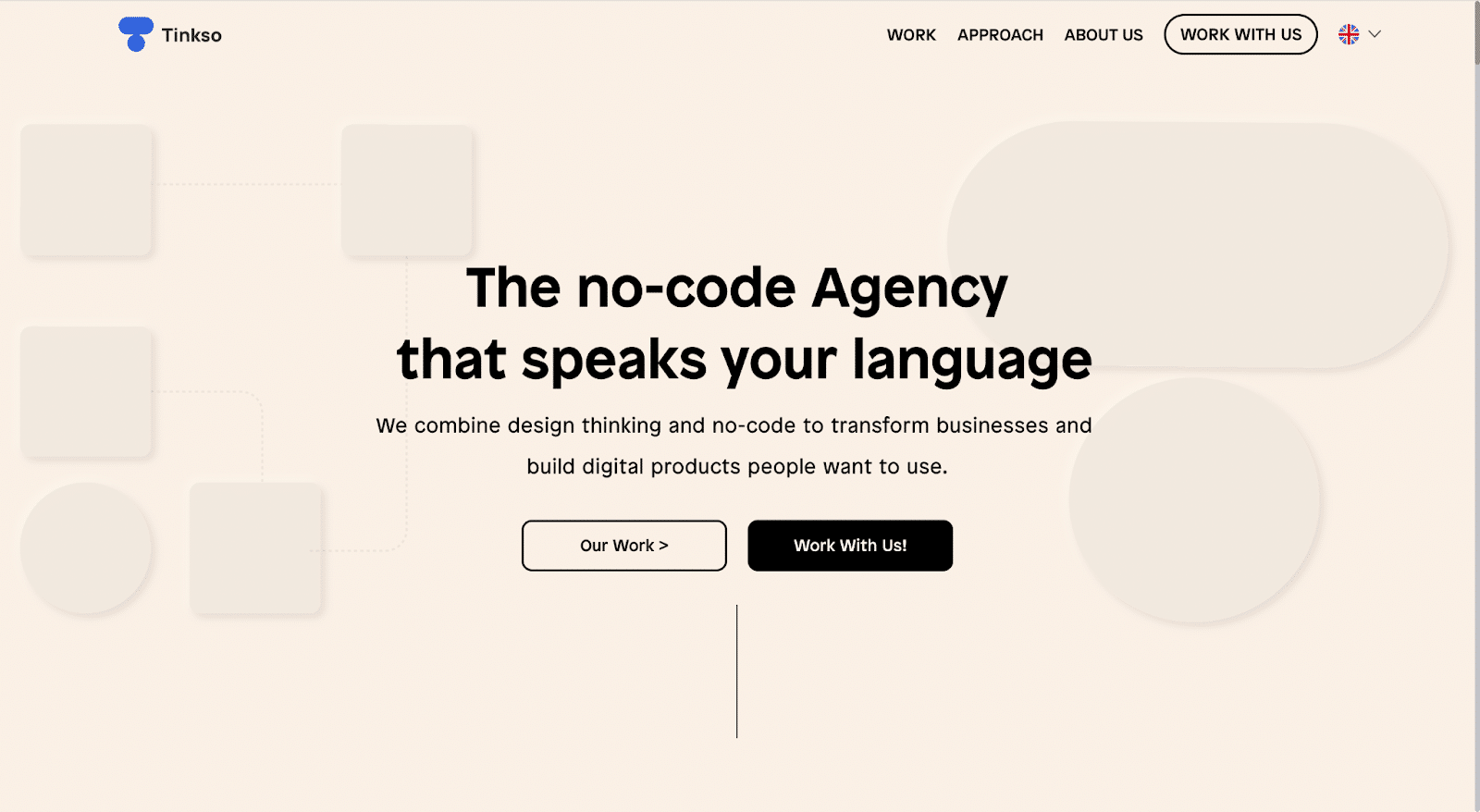 The developers customise every solution for each particular client according to their goals and industry specifics.
The agency has an average customer rating of 9.2/10. 100% of the projects are on budget. 88% of the projects are delivered within the original timeline.
As far as we understand, the company has a core team that manages the business processes and hires freelancers to complete their clients' projects. That is different from some of the other agencies on this list, which have all of their activities in house, such as Idea Link and AirDev.
Arcus is the only company in this list based in Latin America, Mexico. The company develops apps with Bubble for startups and leads the digital transformation processes of bigger enterprises as well.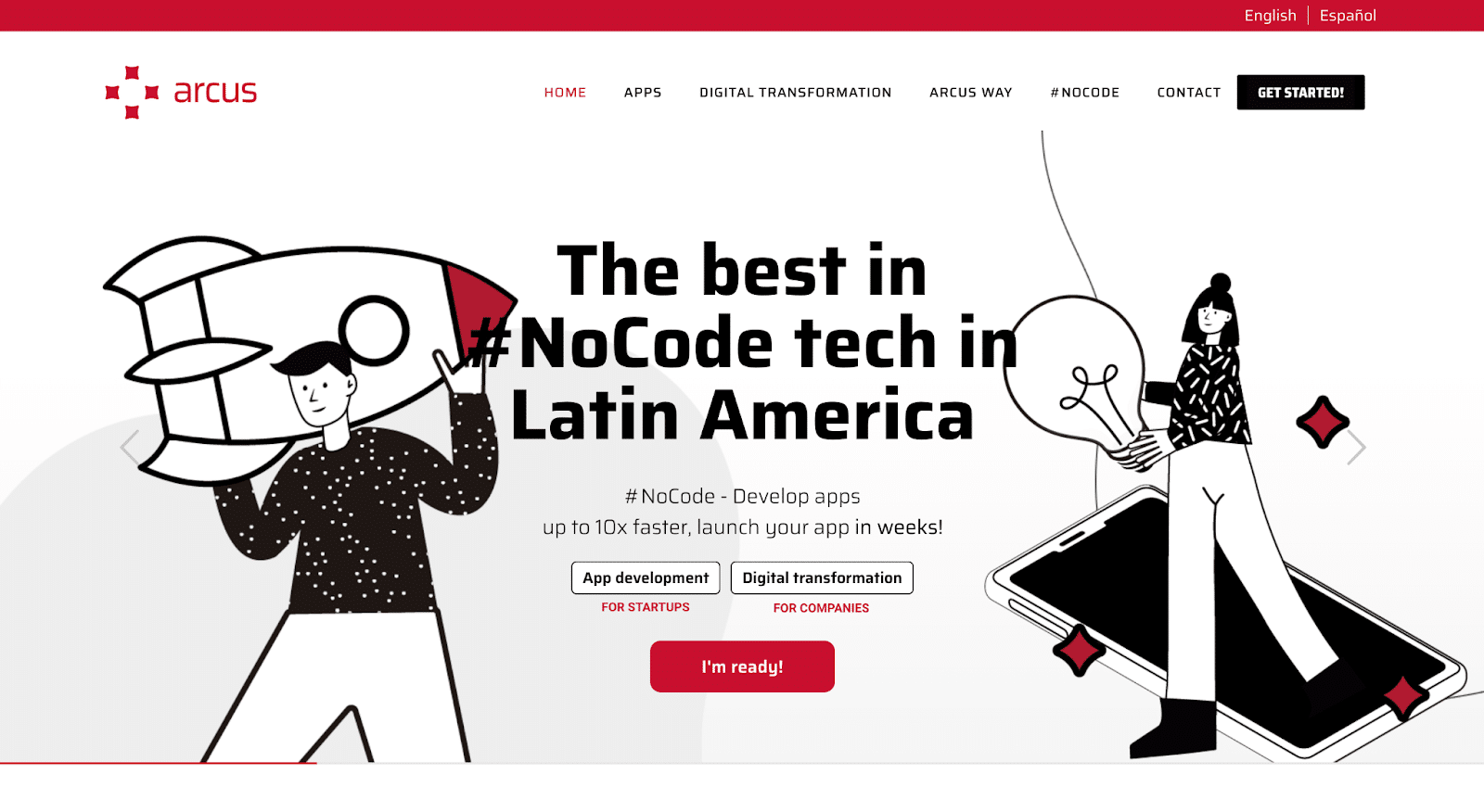 They also claim to be one of the leading experts of Make and Zapier No Code automation tools in Latin America. 
Arcus focuses on the lean startup methodology when building apps with their clients. They listen to the clients' needs, simplify the terminology when talking to them and only develop features that are absolutely essential to the final product. 
Chakor is an agency that is the oldest in this list, established in 2014, Pakistan. Some of the clients of the company include the NFL and Wells Fargo.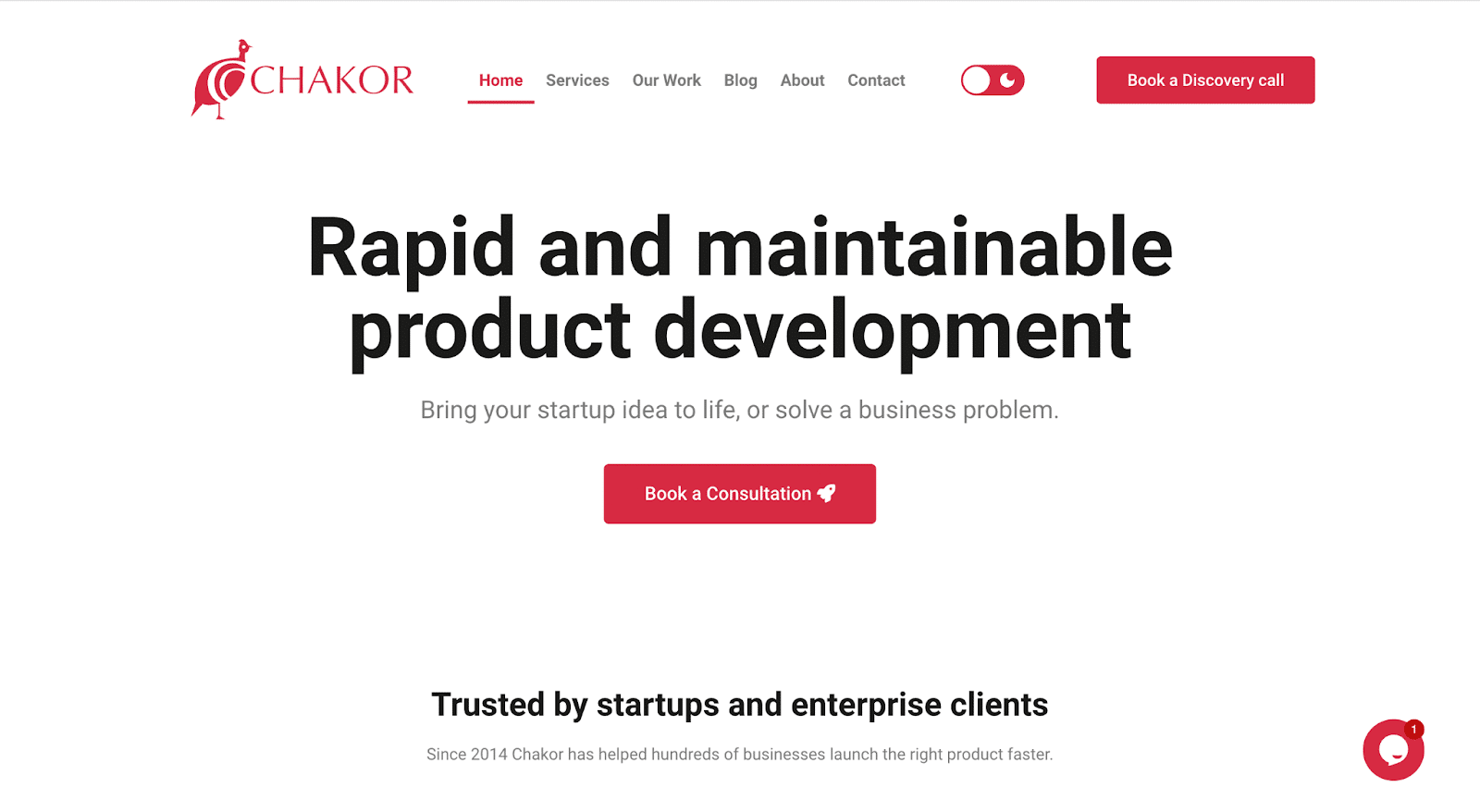 These are the tools that Chakor uses for development:
Bubble
FlutterFlow
Xano
Make
Adalo
Webflow
Some of the firm's past projects include CRMs, marketplaces, ERPs, mail management systems and more.
Imua is a Bubble developer agency based in San Francisco. Their business model hinges on embedded development teams that work directly with their clients.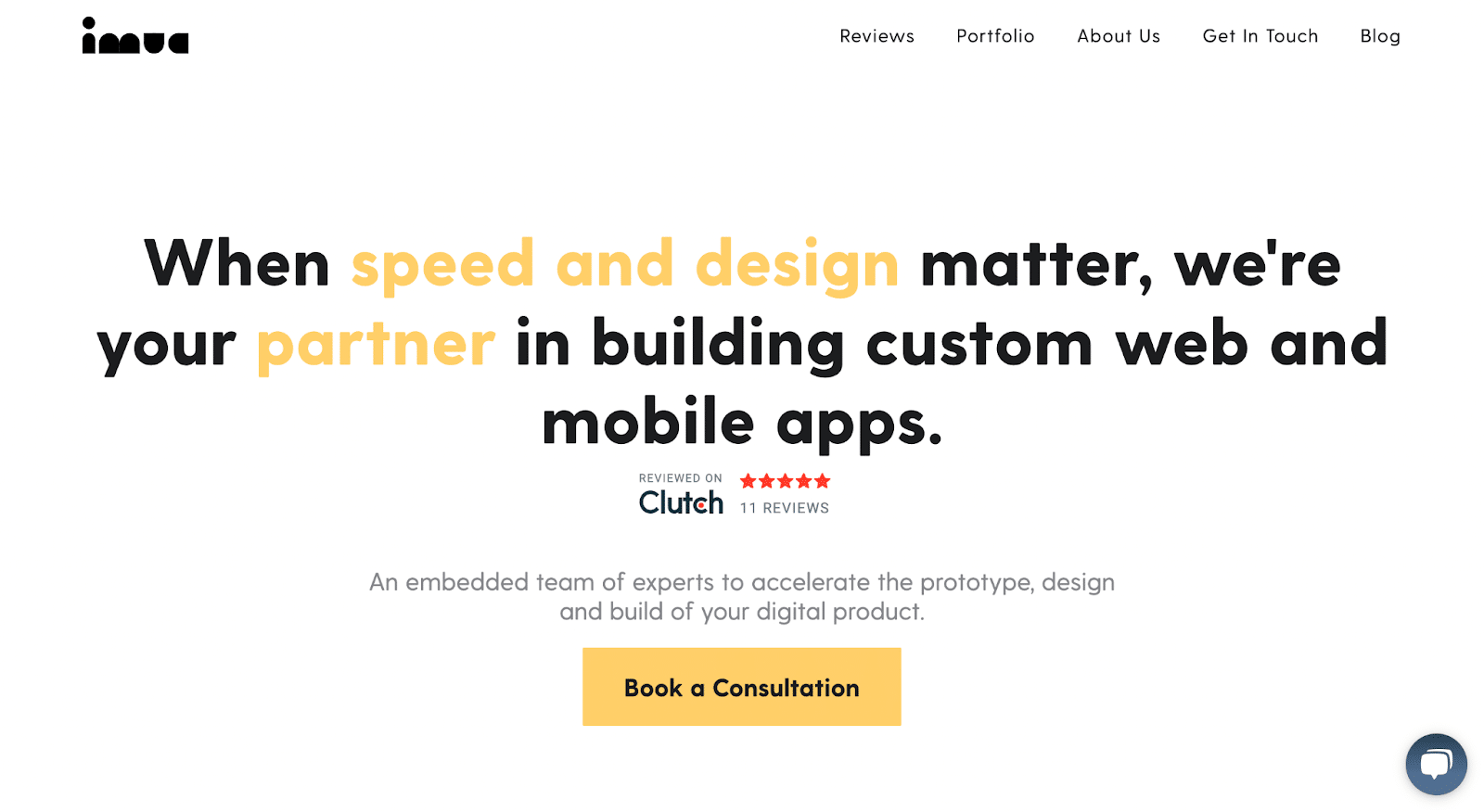 Their past clients include Sony and YCombinator. 
Imua uses design research methods and rapid development to ship essential features of a product first to reach maximum results with minimum inputs and structure their work in one-week sprints.
They have built marketplaces, easy to use design apps, inventory management software and more.
Momentum Group is the only Bubble developer company in this list based in Australia. Share, Paraclete, ShopBene, Leap Forward, canvasprints.com are their featured past clients. 
One of the unique selling points of this company is that next to their development processes, which are quite standard compared to the other companies in the list, their team can provide Bubble development coaching to the developers of their clients' company, to ensure easier maintenance of their apps.
MVP development costs $5,000-15,000, mid-complexity projects cost $20,000-40,000 and large/complex projects can set you back $50,000-100,000.
The firm has had more than 30 clients, with over $5M of funding raised among them, with over 10,000 hours of development done. The firm boasts that the ROI of their clients is 100%.
How Do Bubble Development Agencies Work?
Here are the most important things that Bubble.io development agencies specialize in and why they are beneficial:
Consultation
Bubble.io development agencies consult with clients to understand their business requirements and objectives. This consultation involves understanding the problem the client is trying to solve, identifying the features that the client wants to include in the application, and determining the target audience.
Bubble App Development
Bubble.io development firms provide custom software development services to clients. This involves building mobile and web applications that meet the client's specific requirements using the Bubble.io platform. Custom development allows clients to have a unique application that is tailored to their business needs.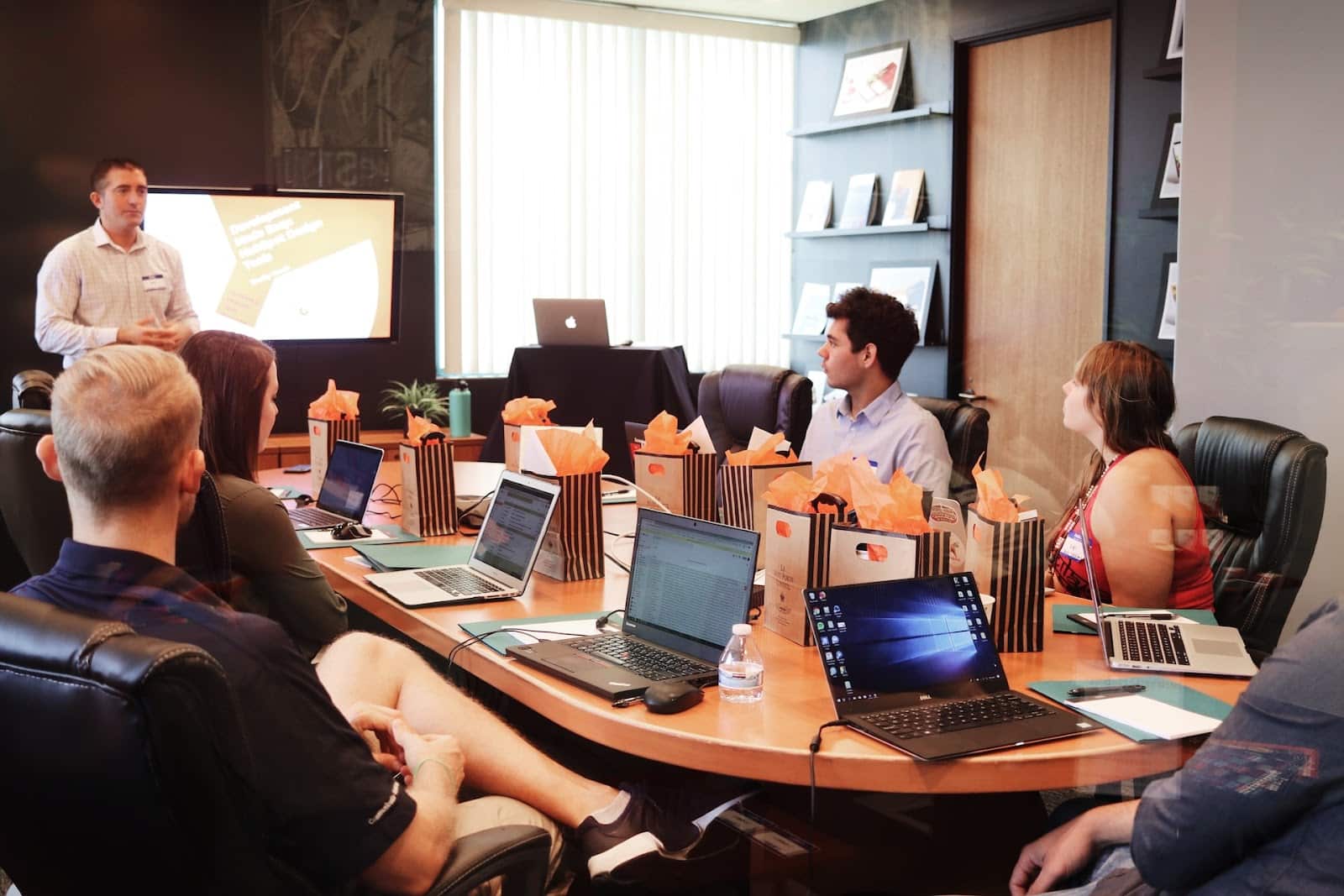 Integration
Bubble.io development agencies can integrate a web application with other platforms that the client uses. This integration could be with other web applications, APIs, or databases. Integration ensures that the web application works seamlessly with other systems.
Testing and Quality Assurance
Bubble.io development agencies perform extensive testing and quality assurance to ensure that the web application is bug-free and works as intended. This includes unit testing, integration testing, and user acceptance testing.
Deployment
Bubble.io development agencies deploy the web application to a production environment. This involves configuring servers, databases, and other infrastructure required for the application to run.
Maintenance and Support
Bubble.io development agencies provide ongoing maintenance and support services to clients. This includes updating the application to fix any bugs, providing technical support, and ensuring that the application is secure and up-to-date.
What Kinds of Projects Can Be Done By Bubble Developers?
Bubble is one of the most powerful No Code app builders currently available. Here are some examples of applications that can be built with it.
All-in-one ERP with GPS capability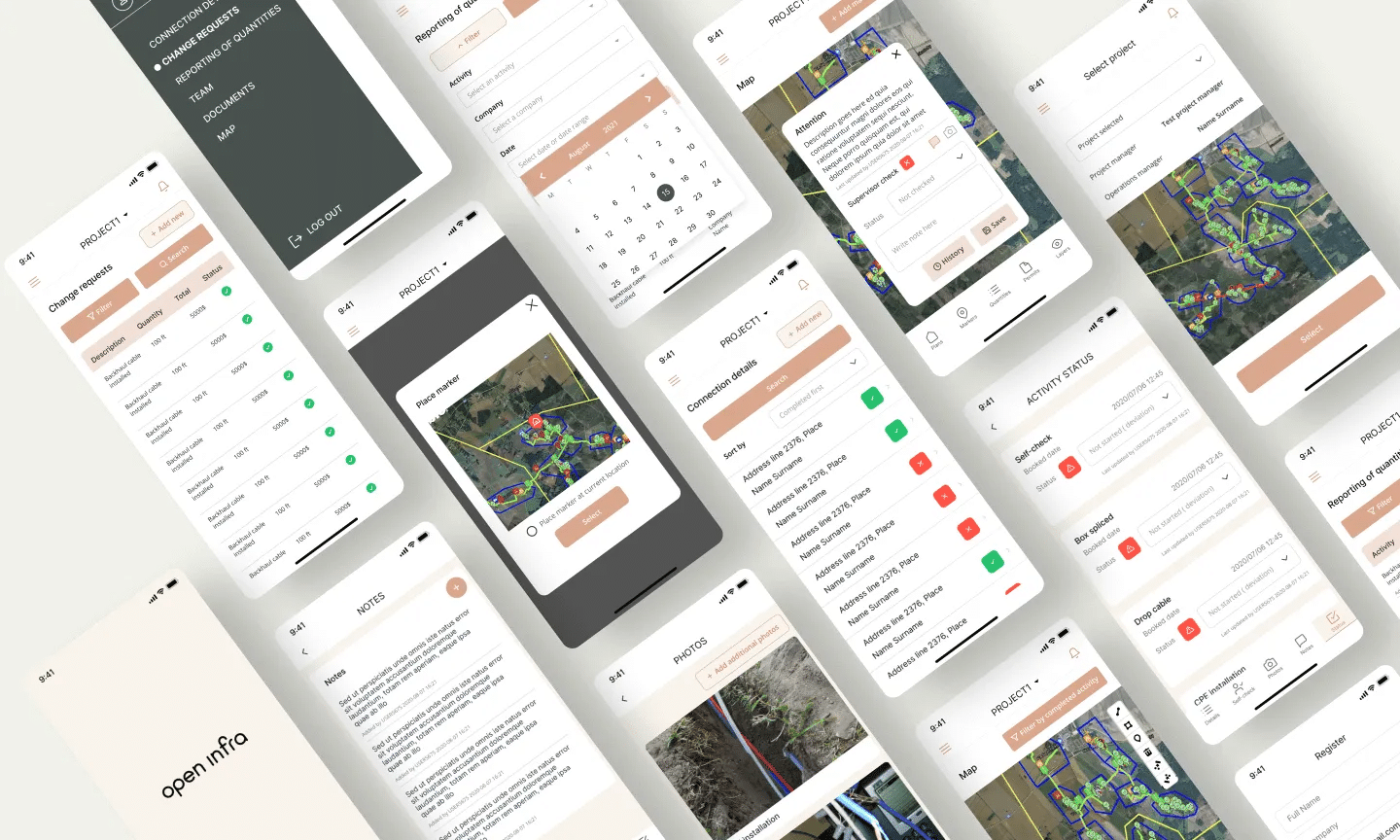 This Enterprise Resource Planning application was developed for a fiber optics infrastructure company by the Idea Link No Code agency. The platform was designed to move all of the company's task management needs into one place. It features:
Fully responsive design, with different interfaces for office workers (web app) and field workers (mobile app)
GPS capability, integrated maps and geolocation
Task management
Appointment booking
Automatic emails
Job Board with Reviews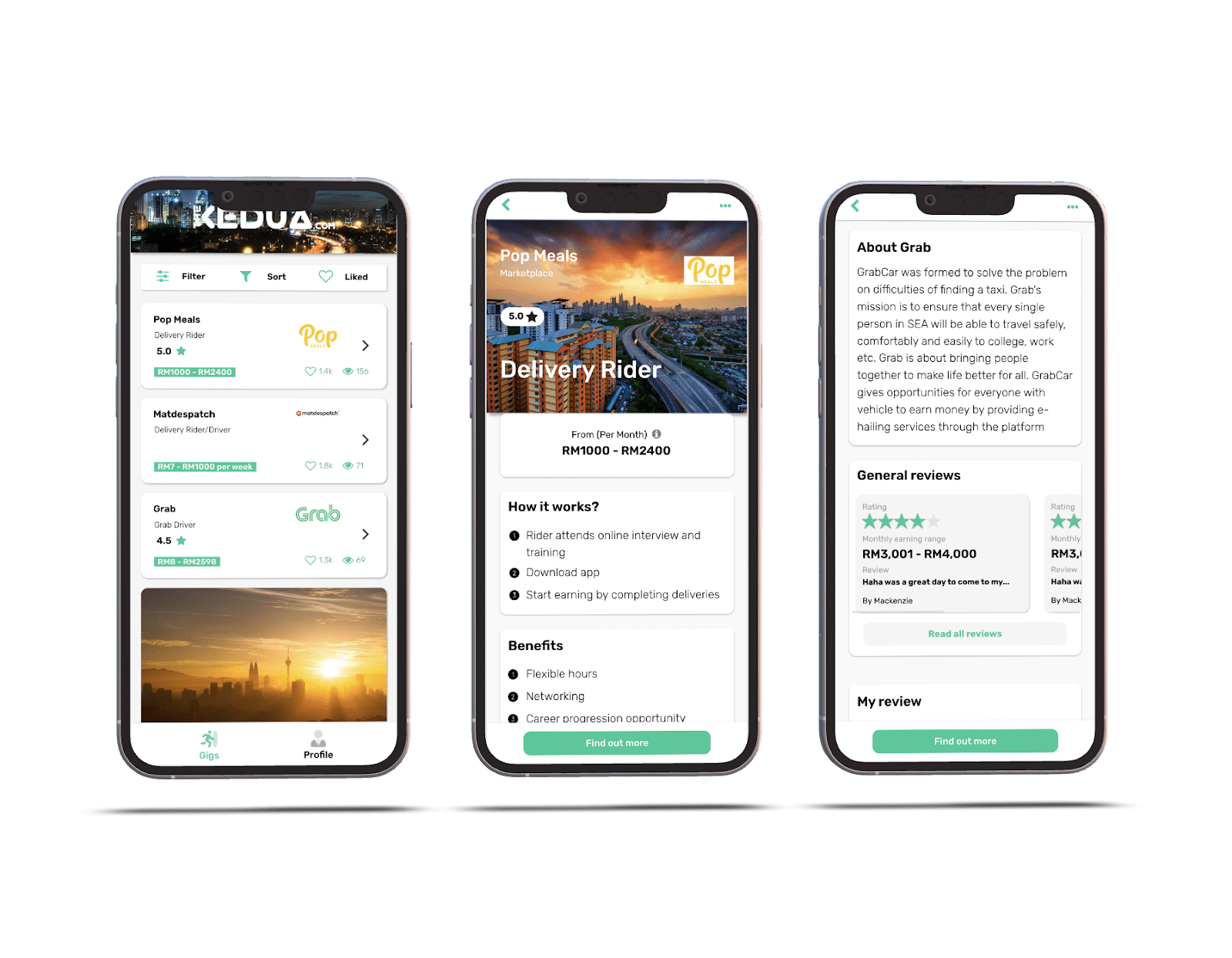 This job board mobile app was built for a startup in Indonesia by the Bubble programmers of Chakor. Users can browse job opportunities, upskilling information, leave reviews and more. Job providers have a separate dashboard and different capabilities (uploading job posts, for example), accessible through a web browser.
Comparison Platform with a Calculator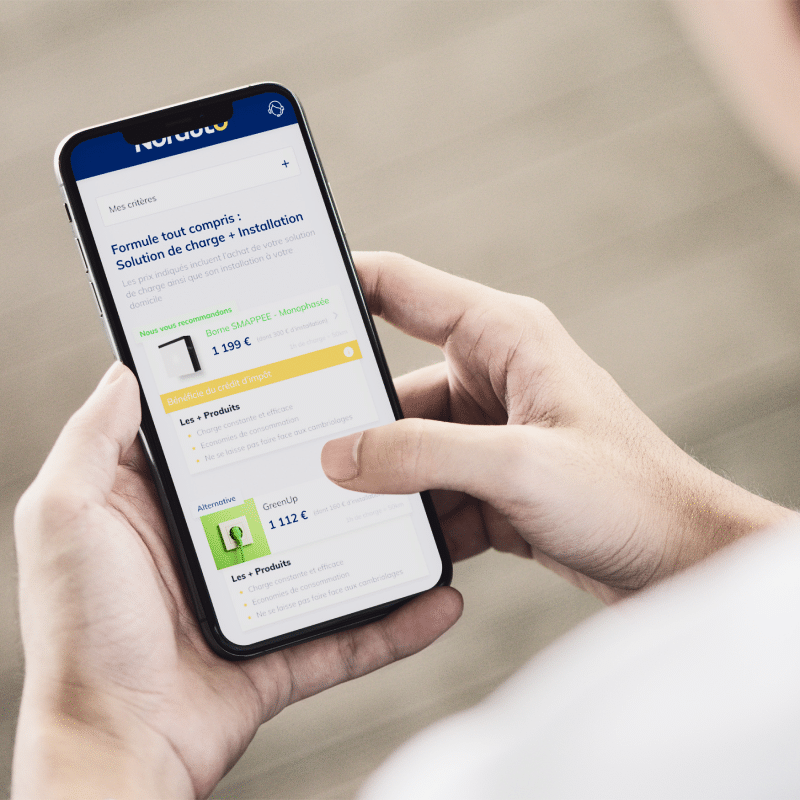 This is a comparison platform for electric vehicle charging solutions developed for a solution provider by the French Bubble agency Cube. The platform is fully responsive both on computer and mobile. Users can compare charging solutions for home installation and contact the providers directly for installation.
Conclusion
In conclusion, when it comes to developing an application using Bubble.io, working with a specialized web or mobile app development company can be a game-changer. Not only do they possess the necessary expertise and experience, but they also have a track record of delivering high-quality work that meets the unique needs of their clients.
We have explored the top 9 examples of a Bubble agency that stand out for their exceptional services, technical competence, and customer satisfaction. Whether you're a startup, a small business, or an established enterprise, the agencies on this list can help you bring your Bubble app to life.
By leveraging their expertise, you can ensure that your app is not only functional but also scalable, user-friendly, and visually appealing. So, when you're ready to bring your next Bubble project to life, keep these top Bubble developers in mind and choose the one that best fits your needs.