Developing a simple Webflow website is easy, but adding customizations might be a little difficult for new citizen developers. You can outsource your project to a Webflow agency. They are equipped with the skills and expertise needed to solve your problem. In this blog, we will list down top Webflow agencies to check out if you need help with your No Code project.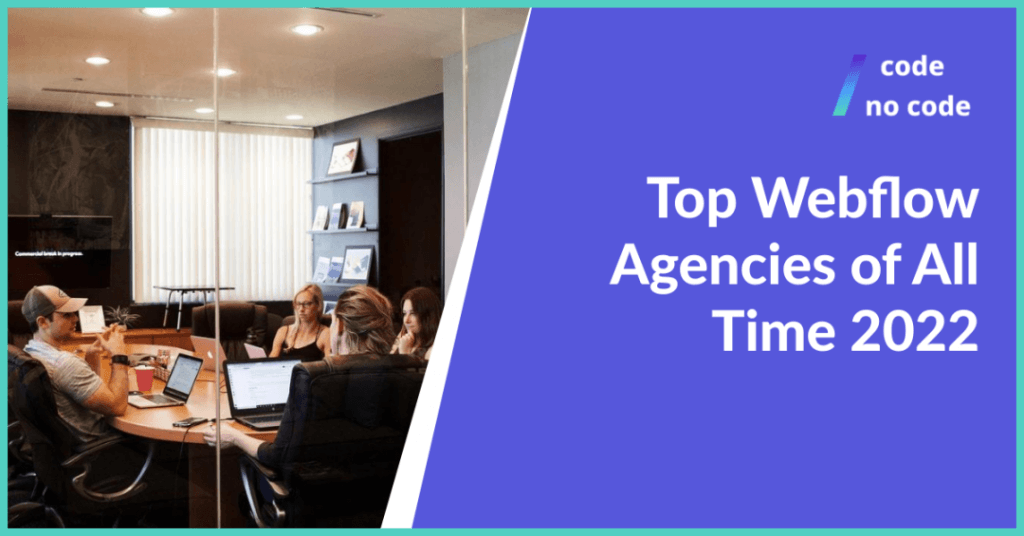 Before we jump to the list, let's discuss Webflow agencies and how they often work.
Building Webflow Websites
It is a No Code cloud-based website builder. It offers a platform to design websites, host eCommerce platforms, and create Content Marketing Systems(CMS).
You can initially use the free plan to poke around and understand the visual design tool. But if you want to add your custom domain to the Webflow project, you have to shift to a paid plan.
How Does a Webflow Agency Work?
These agencies specialize in creating websites through Webflow. Here is the list of most common services provided by a Webflow Agency:
Create your unique Webflow design according to your brand's design guidelines. It is the most fundamental service provided by all Webflow agencies.
It refers to the technical side of website building. This service typically includes creating a backend, designing the website, and creating an engaging web experience.
Get a complete backlink audit and strategize your content marketing with SEO services. While these agencies are assisting you with your website, they provide SEO as a support function. Most agencies provided end-to-end SEO strategies including execution unless it's specifically mentioned.
If you already have a Webflow website, they would help you manage it at an affordable rate. Since there are just minor tweaks and edits required on a monthly basis, don't let it burn your pockets. If you are running a Webflow CMS, this service might be useful to you.
The Webflow agency provides you with dedicated team members who would just focus on collaborating with you for your specific project. These services are usually required by medium-sized to large enterprises.
Create a neat User Interface for your Webflow site. Some agencies provide independent UI/UX services where they will create a Webflow design and front-end for you. While you can take care of the rest. If you can manage the database and backend, you can use these services to finish up your project.
What Kind of Project Can Be Built on Webflow?
Webflow is not just a drag-and-drop website builder for simple one-pager websites. Here are a few examples of websites created on Webflow: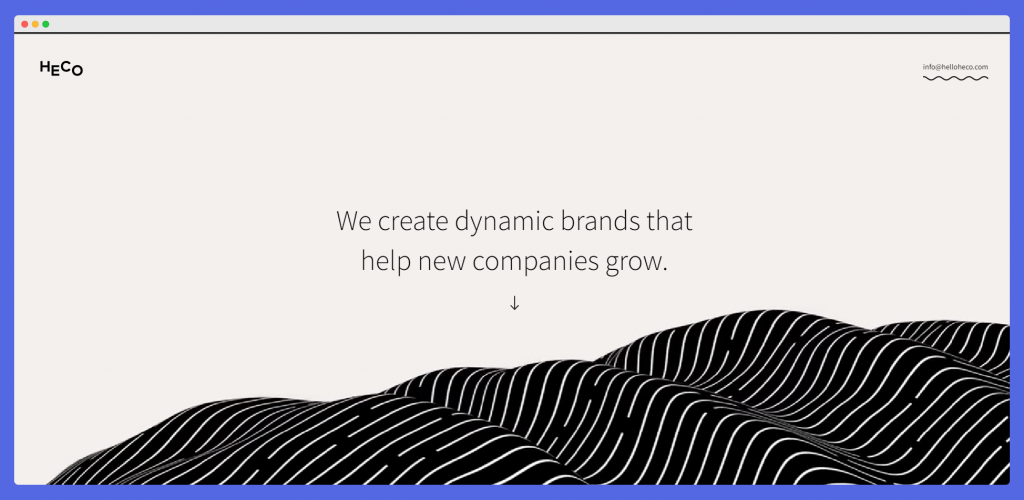 Heco is a Chicago-based design studio by JT Helms and Matt Cowen that specializes in creating brands and websites for new companies. The website was created and published on Webflow.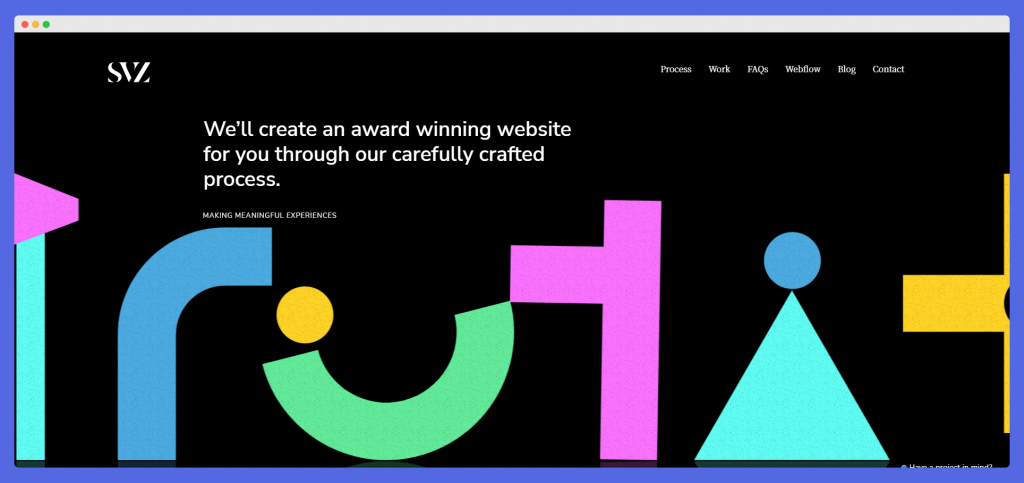 It is an agency that created a Webflow website to explain its process of deploying marketing strategies. Their carefully chosen beautiful UI/UX design makes it a work of art[1].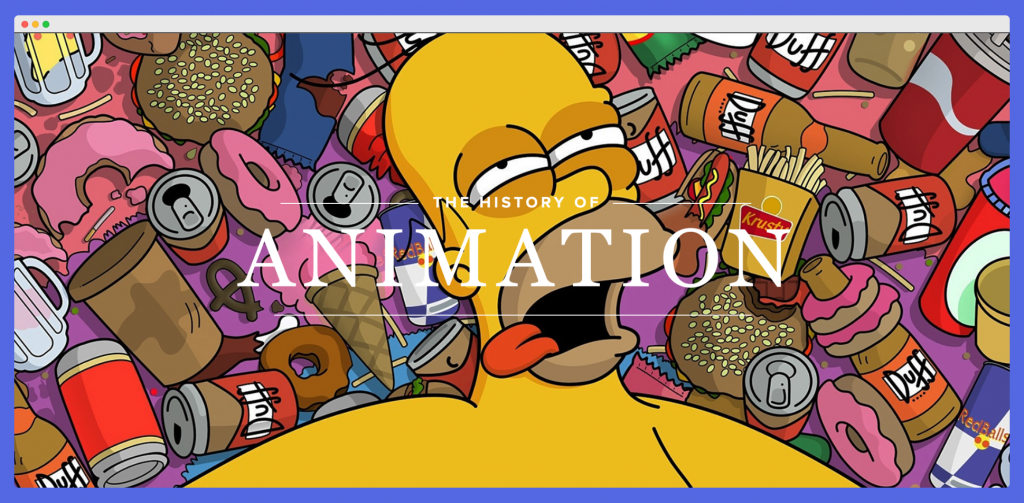 This Webflow website is genius and fun at the same time. It was created for a work competition. It takes you on a visual tour of the history of how animations were created and published from 30,000 B.C. till today.
Top Webflow Agencies of All Time
It is extremely difficult to create these websites without spending 100s of hours learning Webflow. You can always hire agencies or Webflow experts who have a portfolio that meets your business requirements. There are a lot of agencies using Webflow but we will talk about some of our favorite ones: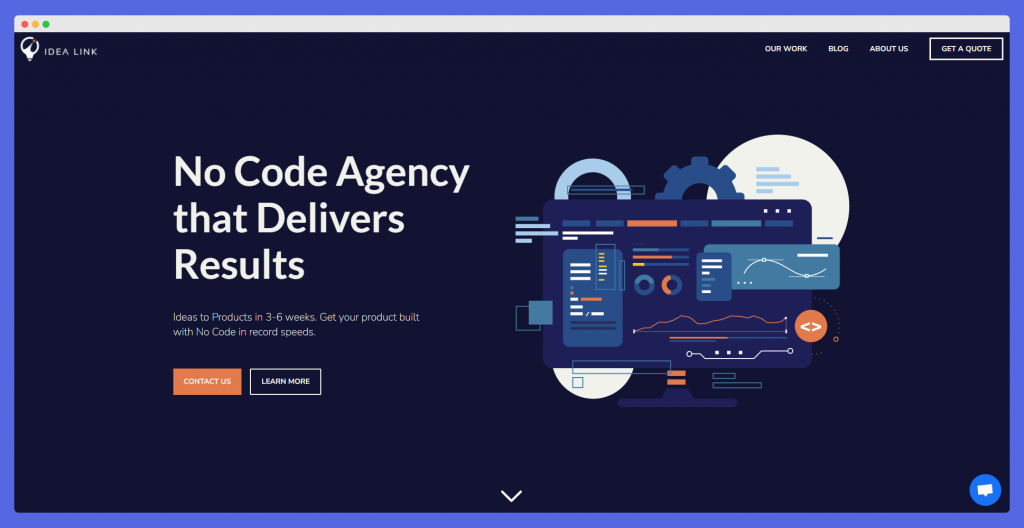 Idea Link is one of the top No Code Agencies based out of Lithuania. Their understanding of the challenges faced by startups and passion for building No Code products is unmatched.
They help you create everything with a mix of Code and No Code. One of their core specialties includes Webflow Development. Having spent years researching No Code before it was cool, this amazing team has somehow found the best way to utilize Webflow.
Idea Link will help you get lightning-fast speeds for a smoother user experience. It is also important for them that you get the control of your website at the end of the project so you can make the changes without any dependency. This significantly reduces your costs.
Services:
Web Design, Web Development, UI/UX, Site Management, Extended Teams.
Portfolio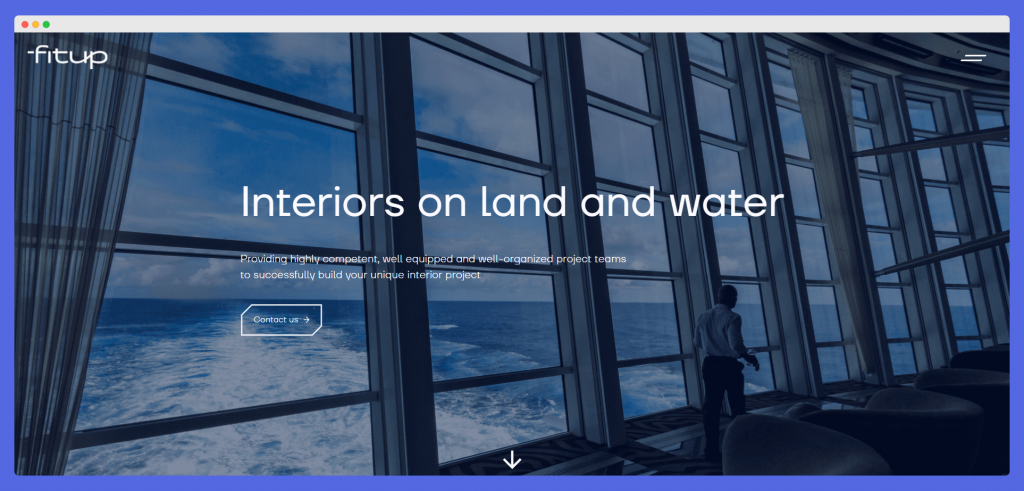 They help their customers to build their unique interior spaces in both the marine and construction industries.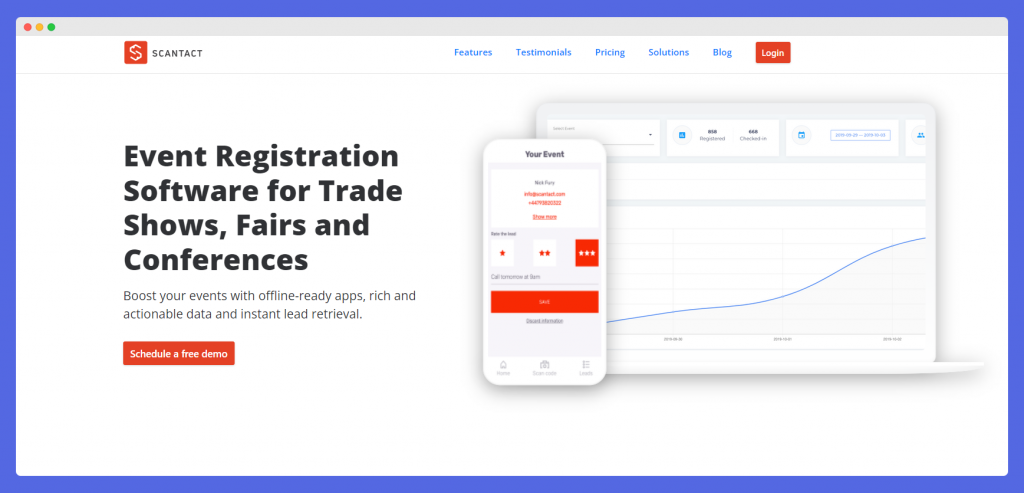 It is a Webflow website created for managing study abroad fairs events.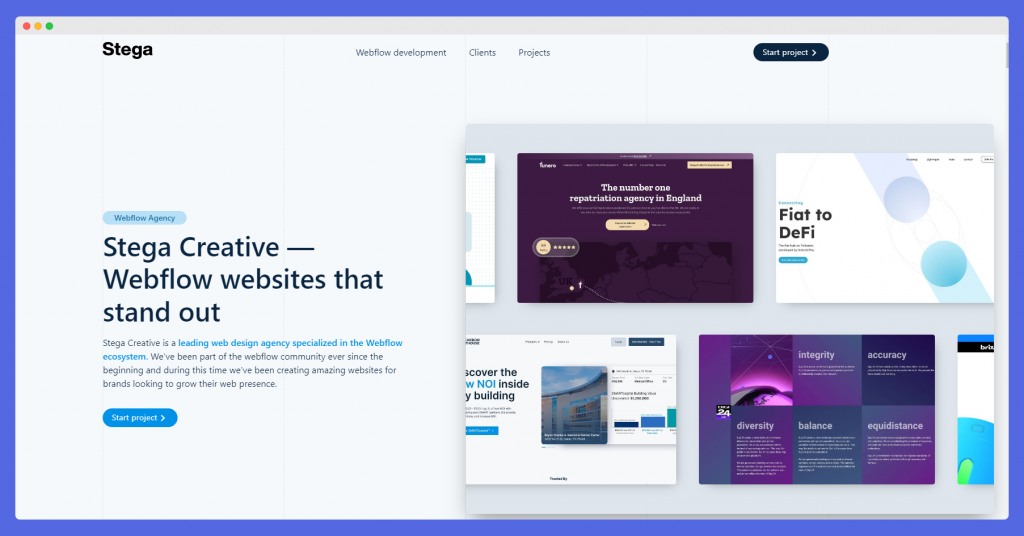 When they started as an agency, Webflow was their most requested hosting platform. They allocated a lot of time and resources to know the ins and outs of the platform. 
Now the agency has shifted to 'Webflow Only' projects. This business move helps them have a close involvement with their clients and narrow their focus.
Services:
Web Design, SEO, UI/UX, Extended Team.
Portfolio: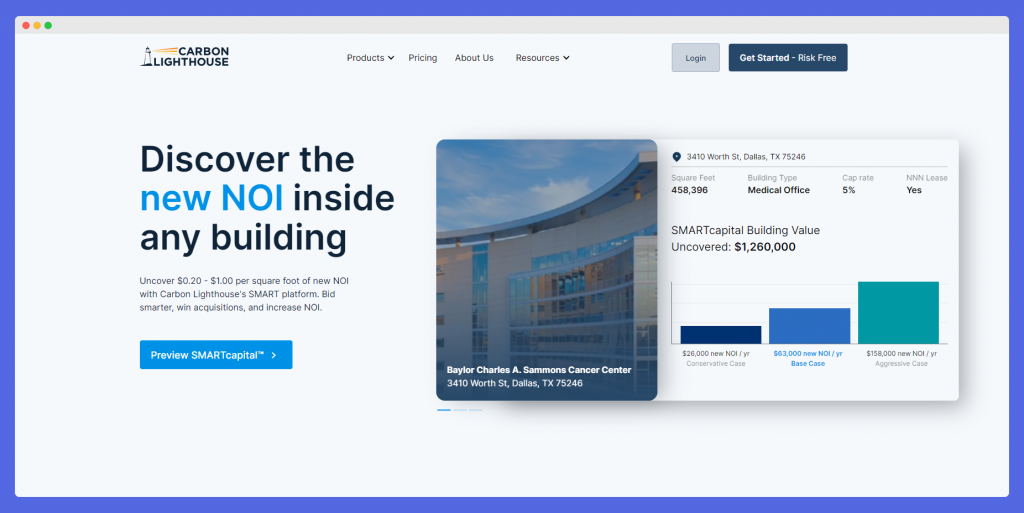 They have developed software to discover Net Operating Incomes for building you an edge from acquisition to disposition.
One of the most popular agencies for Webflow stands out due to its bold marketing style. As you can see in their name and the landing page above. Just like Stega, it used to be a holistic web development agency. 
But in 2020, they decided to become a Webflow development and implementation only agency[1] since it's much more fun and dynamic than actual development. The 3D lion on the main landing page is a wow factor for everyone who visits their website for the first time.
One of their key selling points is the pay-as-you-go model for their maintenance plan.
Services:
Web Development, Maintenance, Extended Team.
Portfolio: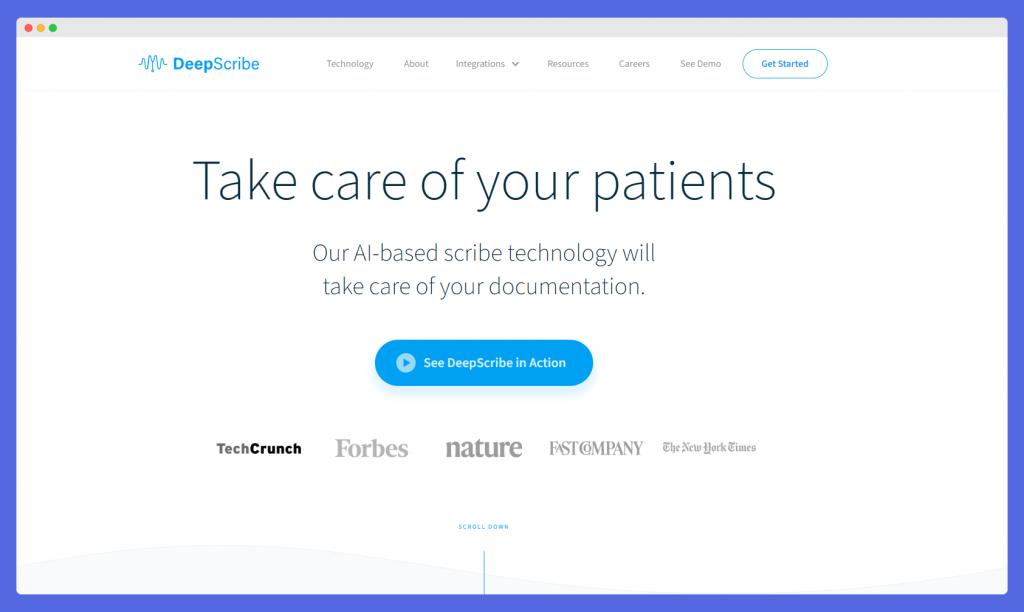 It is an AI-based software that takes care of the medical documentation while doctors can focus on helping the patient.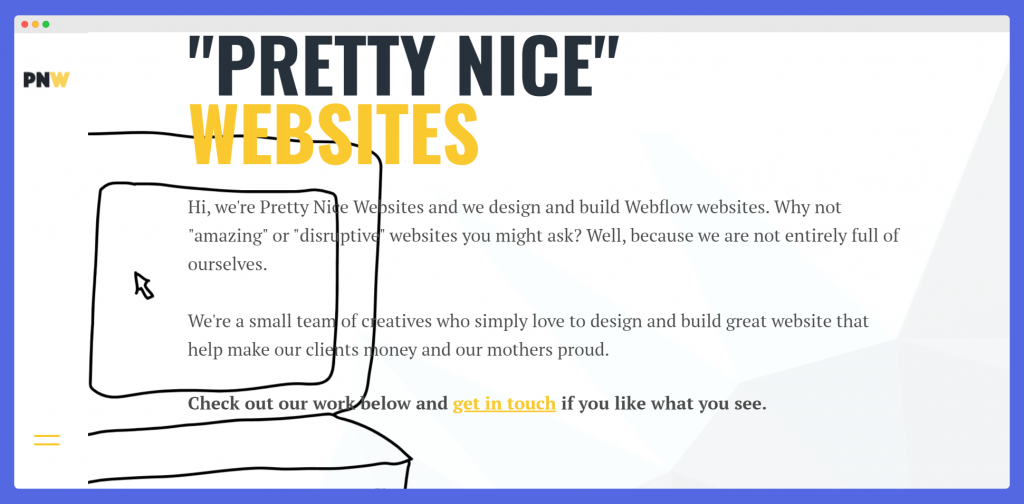 As the name suggests, they help you make Pretty Nice Websites. Their value proposition isn't to provide the most disruptive or amazing website as it is a small team of creatives who love to use Webflow to create websites and to make their mothers proud.
Services offered:
Web design, SEO, Site maintenance.
Portfolio: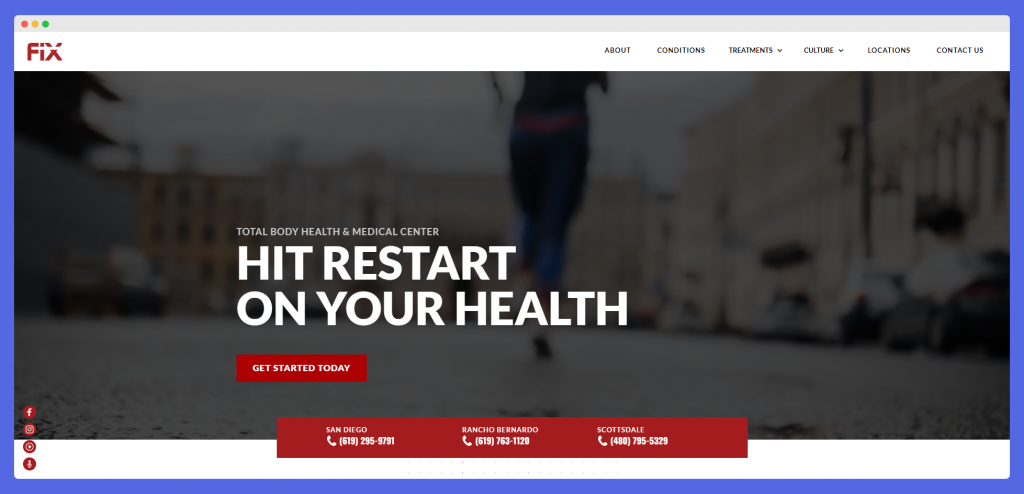 Fix Medical Group is a group of specialists who employ the most advanced and effective techniques to remove limitations caused by injury and pain, and restore full range of motion and functionality in your body.
Lake House Design Residential Architect in Northeast Ohio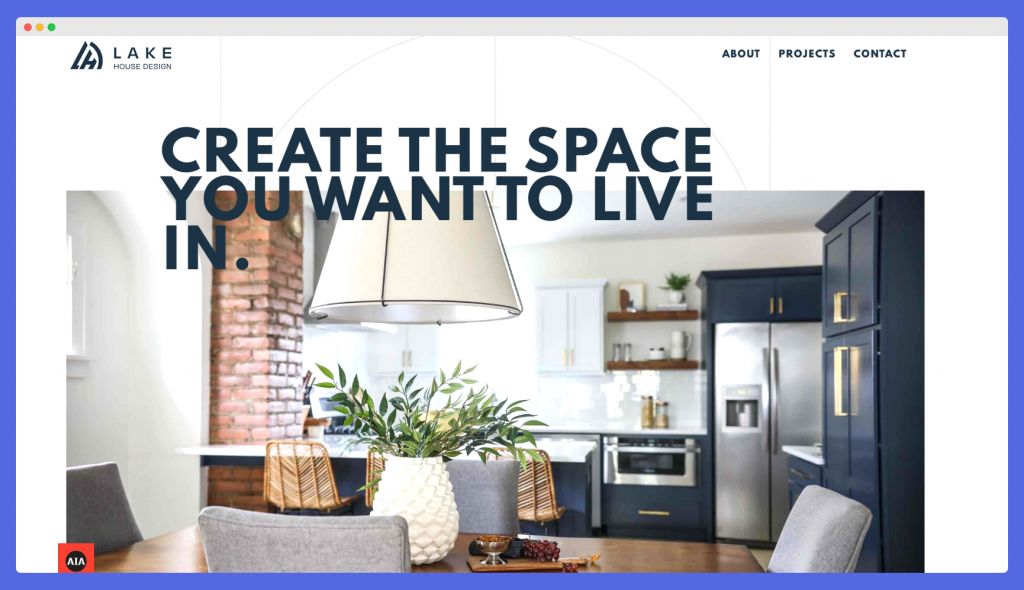 An exclusively residential Architectural and Design/Build firm in the Greater Cleveland/Akron area that specializes in new residential construction, home renovations, and additions.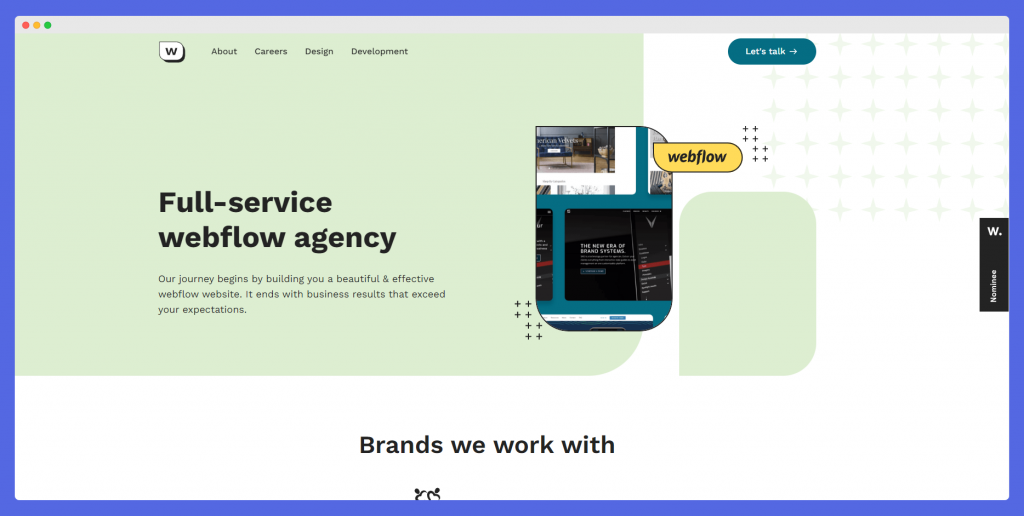 Based in the Sunny City of Goa, India, Workshore is a Webflow agency that specializes in Web Development. Their team of Low Code experts helps you create responsive design, CMS systems, animations, and micro-interactions for your project.
All of these services are available with Webflow as a base. It is a small and friendly team of creative people. They are completely transparent during the process and have mentioned NDA details on the landing page itself.[3]
Services offered:
Web Design, Web Development
Portfolio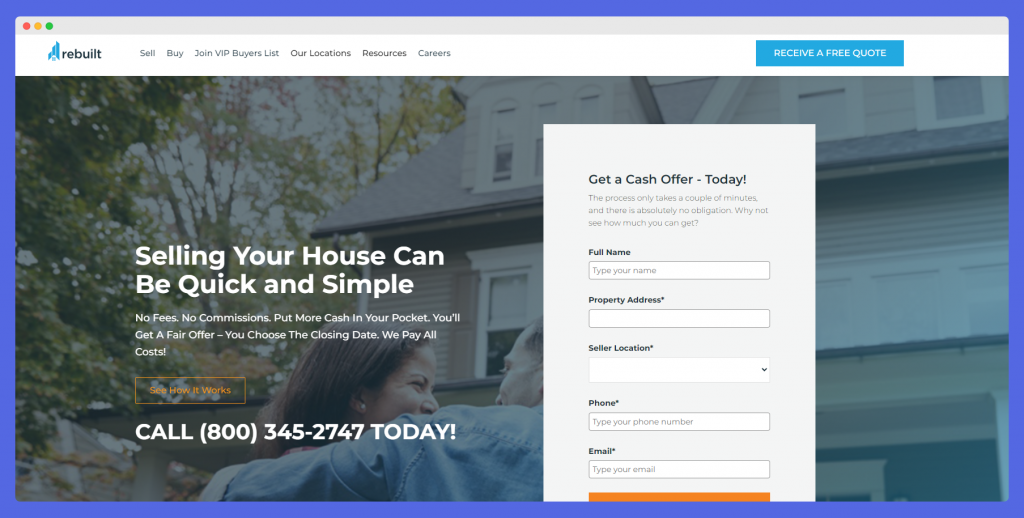 Rebuilt Realty is a property investment company that operates in several states throughout the US.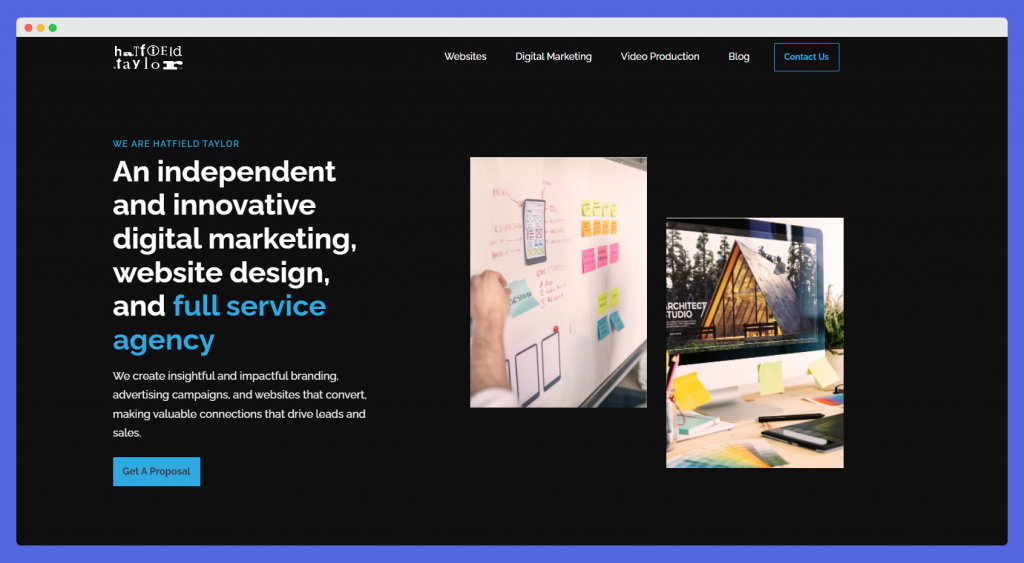 It is an independent and innovative digital marketing, website design, and services-ready agency.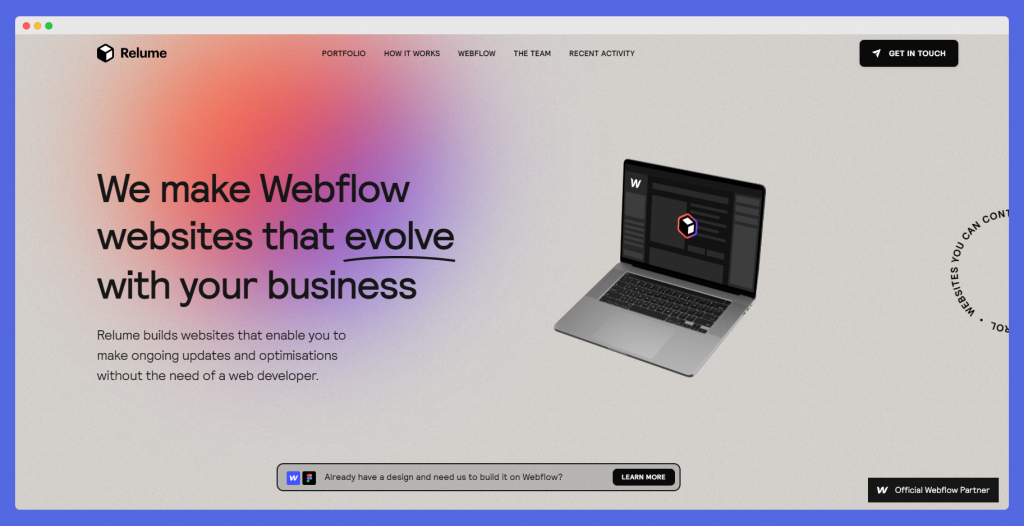 Relume specializes in scalable Webflow websites that could be optimized without developers. They have mentioned a 5 step agency process that starts from a discovery workshop and ends with them giving you complete access to the website. 
The co-founders are extremely well-versed No Code tech enthusiasts. Relume also offers a Webflow kit to make building websites even easier.
One of the founders, Adam, recently recreated the Crypto Punk website on Webflow within less than an hour and uploaded it on YouTube. Everything he uses in the process is available in the Relume Webflow Kit.
Services offered:
UI/UX, Web Development
Portfolio: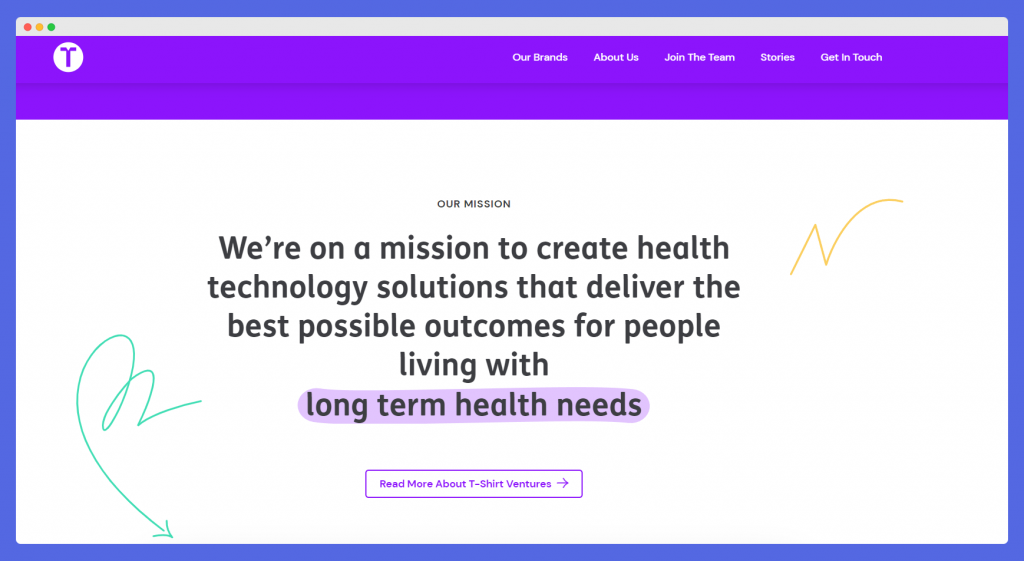 T-shirt Ventures is a health tech company that helps people living with disability and long-term health needs overcome their challenges and improve the quality of their everyday lives.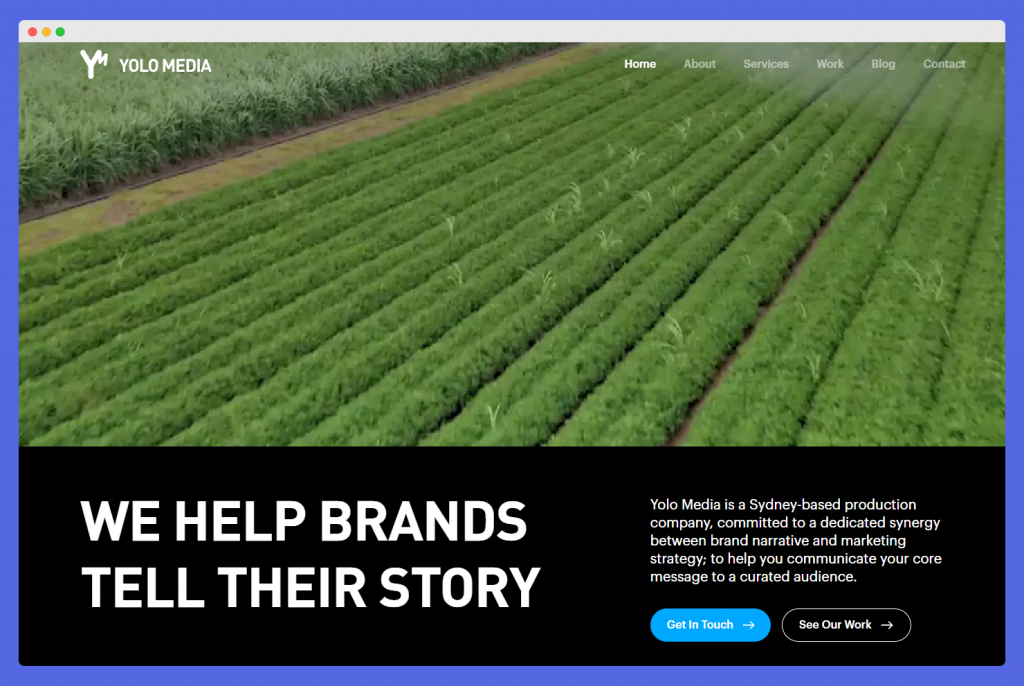 It is a Sydney-based media agency. They specialize in video-format content that helps brands tell their story.
What's Your Choice?
That was the list of Top Webflow Agencies that we love. Before making a choice, get some clarity on your project requirements. Do you need a website just for web presence or do you want to generate leads? The scope of your Webflow website might differ from others. You can try jumping to the community of Webflow experts and get clarity on your project.
Need developers for a more complex project? Here are the best Low Code development vendors in our opinion.
Check out our blog on Webflow Vs Bubble to know the difference between the top two No Code platforms out there.