The true secret behind any successful project is the hardworking team behind it. Human resources are the most important function of a business. Screening, Selecting, Scheduling, Recruiting, and Onboarding. Everything comes under the supervision of the HR department.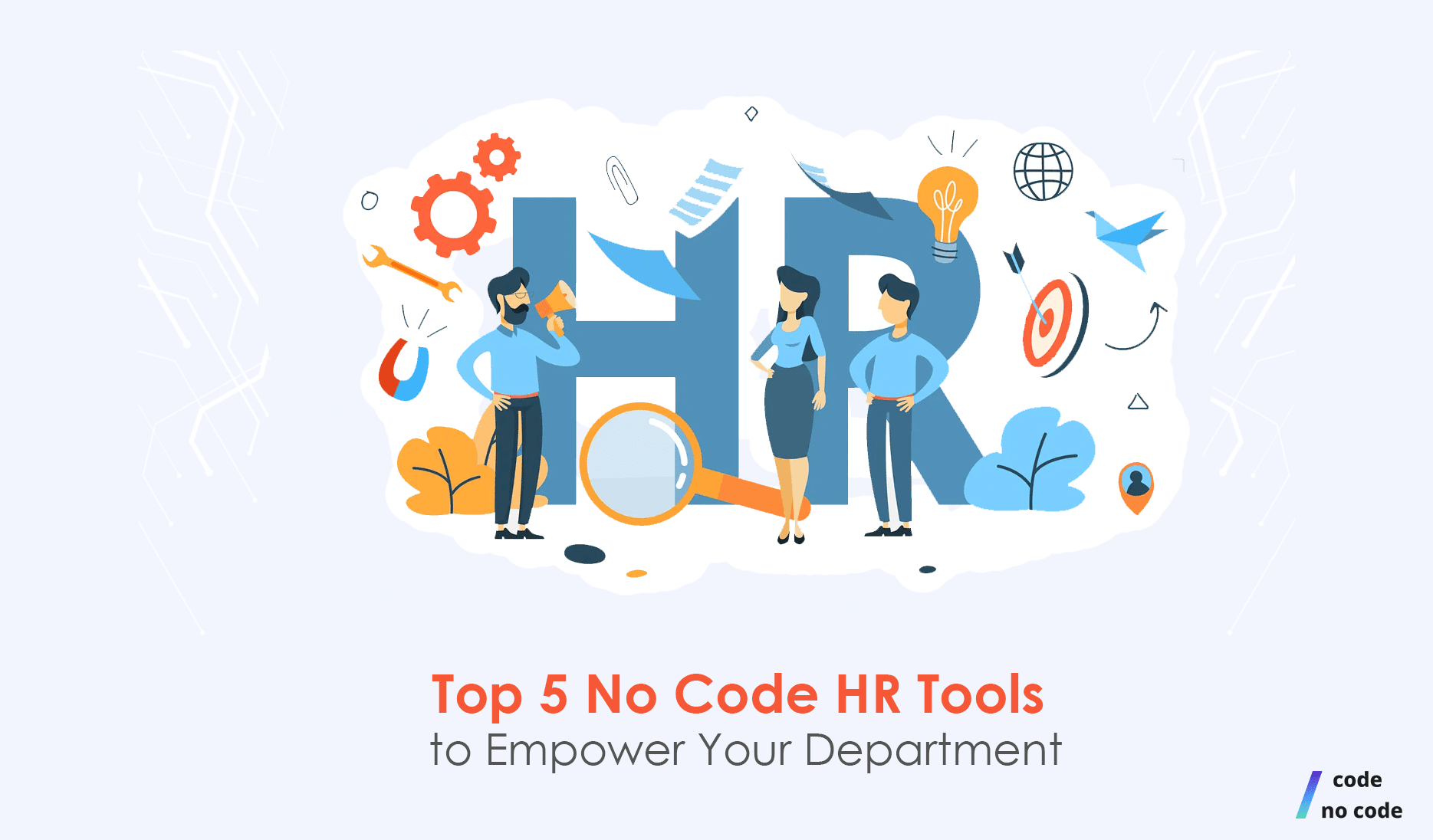 These processes have a lot of menial tasks, which can get overwhelming. Automation is one of the best ways to increase the efficiency of a department, as it saves valuable employee time and keeps their morale up by taking boring tasks out of their working day.
However, 36% of HR professionals[1] think that they are unable to automate and improve the organization of onboarding programs due to insufficient technology.
No Code HR tools can help automate and manage these tasks efficiently. You can make your human resource team more efficient and save time with these simple tools. In this blog, we have curated a list of 5 No Code tools for the HR department.
Why Do I Need No Code Tools for the HR Department?
In a fast-paced job market, the efficiency of your HR department is critical. Managing candidates, sorting the ones selected, scheduling meetings can get repetitive and make you overburdened.
This is an opportunity to employ No Code tools and ensure that the HR department can save their time and focus on the bigger picture like the long-term staff growth strategy.
Now let's dive into the list of 5 No Code tools that your HR department needs.
List of No Code Tools for HR
Automate your workflow with Kissflow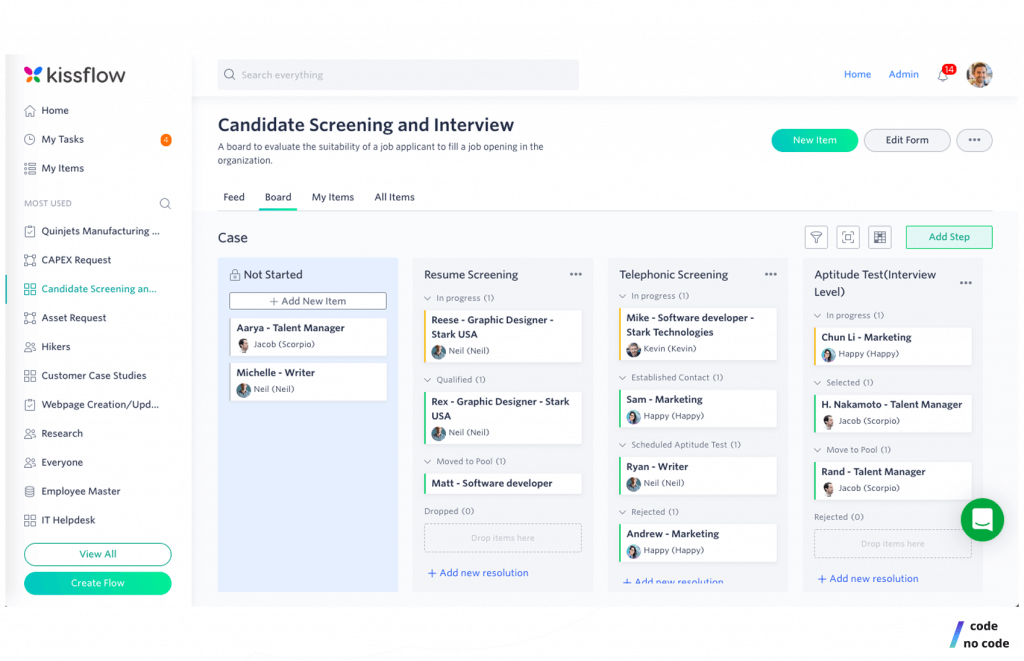 Everything that happens in a business has a process involved with it. Kissflow is a No Code tool that helps you automate your business processes.
Human Resource managers can create a digital workflow and give authority to the assigned stakeholders. You can use the drag and drop editor to automate all your business processes from candidate screening to employee onboarding.
With Kissflow, you can create a checklist of tasks at each stage of the process to ensure your employees don't miss out on any vital steps. For example, if you create an onboarding process, you can add important links, documents, and signature requirements.
Use the sales tool Pipedrive as candidate tracking software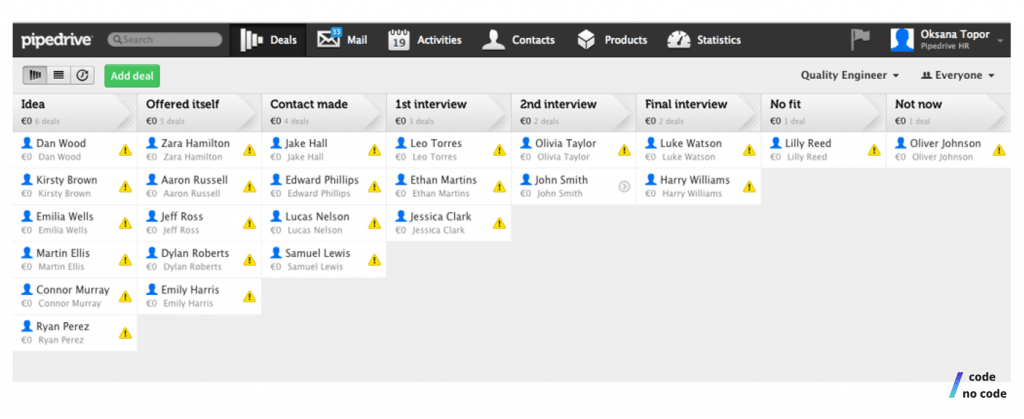 Now, I know you might be thinking that Pipedrive is a pure sales tool. However, that's not the case. Brands like HubSpot, Iterable, and RecruitLoop use Pipedrive[2] for managing their recruiting channels.
An HR rep can use it to manage and track all your candidates on one dashboard. You can create a pipeline that will tell you the exact number of candidates that you have at a certain stage of your hiring process.
Thanks to Pipedrive's easy integration, you can schedule interviews with Calendly and drag various candidates from one stage to another.
Develop personalized tools with Bubble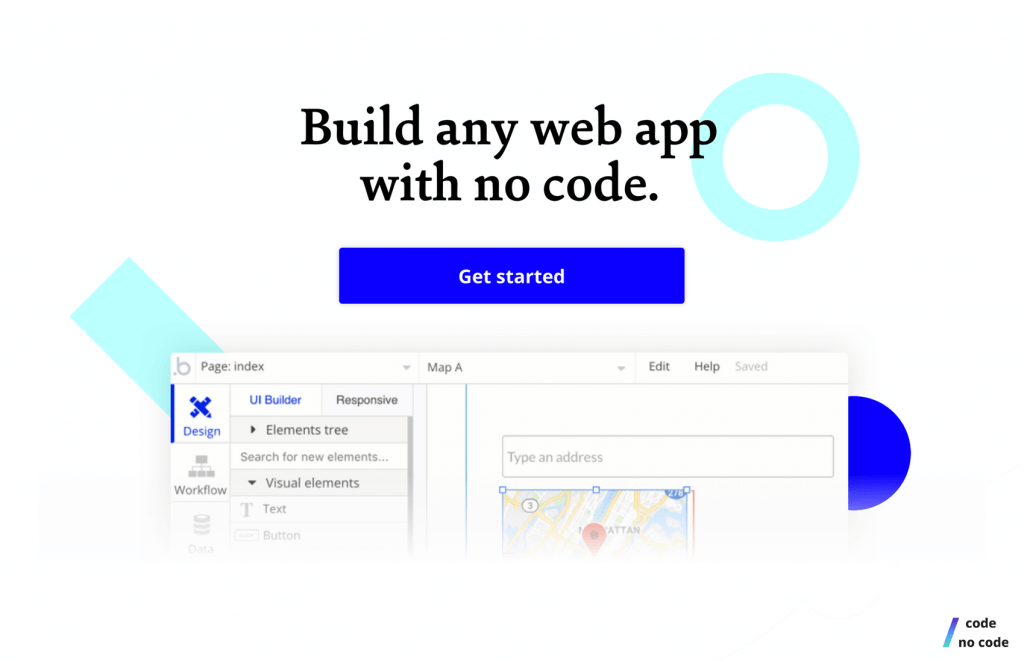 Sometimes when you are looking to solve a certain problem in your business, you might not find a solution.
For example, you want a system to track your candidates, schedule their meetings and integrate the hired candidate's emails. This can be impossible to find.
On those occasions, you will have to create a customized software/tool for your company. Bubble is the most flexible No Code platform to build customized software with. Learning to use it yourself will take more time, as its flexibility comes with a bigger degree of complexity.
However, there are numerous No Code agencies that can use Bubble to develop a fully custom HR solution for you at a fraction of the time and cost it would take when using code.
Personalize your conversations with Landbot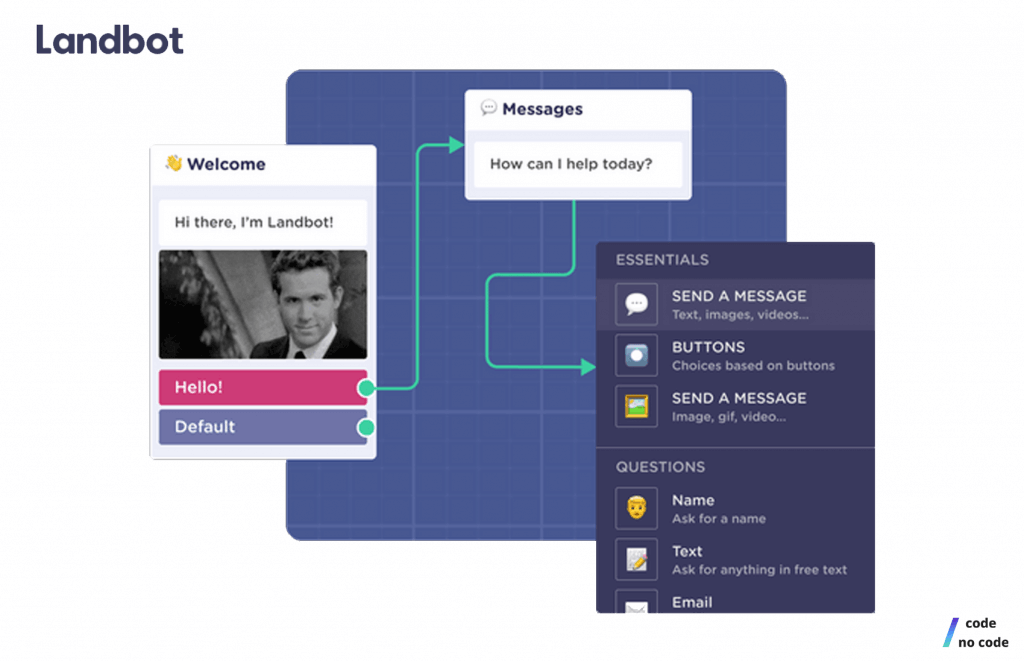 I have seen so many job hunters give up on companies just due to a lack of effective communication. Whenever someone enters your careers landing page, treat them as a future employee. Communicating attentively with every applicant/lead, however, takes a lot of time.
As a solution, you can create a series of automated conversations with Landbot, a simple No Code conversation builder. You can create conditional logic that the bot will follow to chat with the users.
Ensure you don't miss out on any leads and capture their contact details to connect with them in the future. For example, if you have an opening for a content writer, you can create a mini-survey to ask for their CV, experiences, and portfolios. This would simplify the recruitment experience for both parties.
Create your digital workflow with Formstack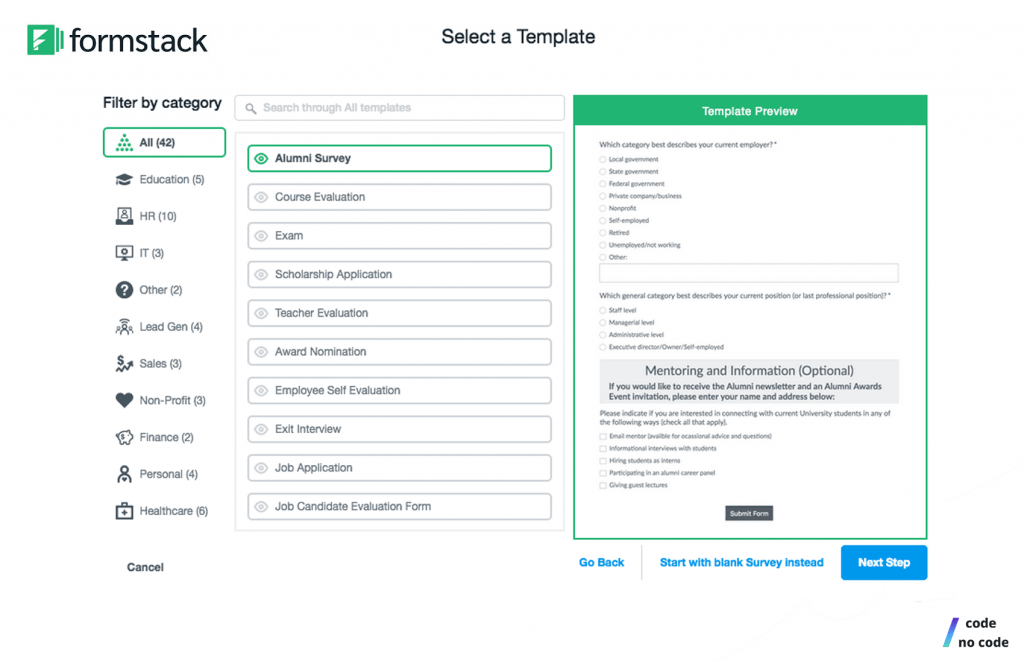 This tool is fairly close to Kissflow and often used as its alternative, but there are certain key points of difference between the two.
Formstack enables your HR team to integrate digital processes with 200+ third-party integrations built-in. Additionally, they have dedicated use-cases and templates for HR managers to create onboarding processes, automate hiring processes, and conduct performance reviews.
One of the most powerful tools in the Formstack arsenal is its information collection platform. You can make custom forms, automatically export data into digital documents and collect e-signatures with their fast and simple No Code platform.
Outro
Thanks for reading our list of 5 No Code tools specifically designed to boost the productivity of HR departments. For more information on No Code in general, its uses in other business spheres and its future, read our article on What is No Code. Have a look at our lists on the best No Code Marketing Tools and No Code Sales Tools as well!
What are HR tools that you use in your daily routine? Let us know in the comments.