We have been using computers for a long time now. It was well established that everything created on a computer is generated by writing simple or complex lines of code. With the No Code movement, the power of creating technology and digital products is shifting from a few to everyone. Since less than 1% of people know how to code, the introduction of No Code was a crucial and imminent market requirement. Within no time, No Code will be the centerpiece of digital creation across the globe.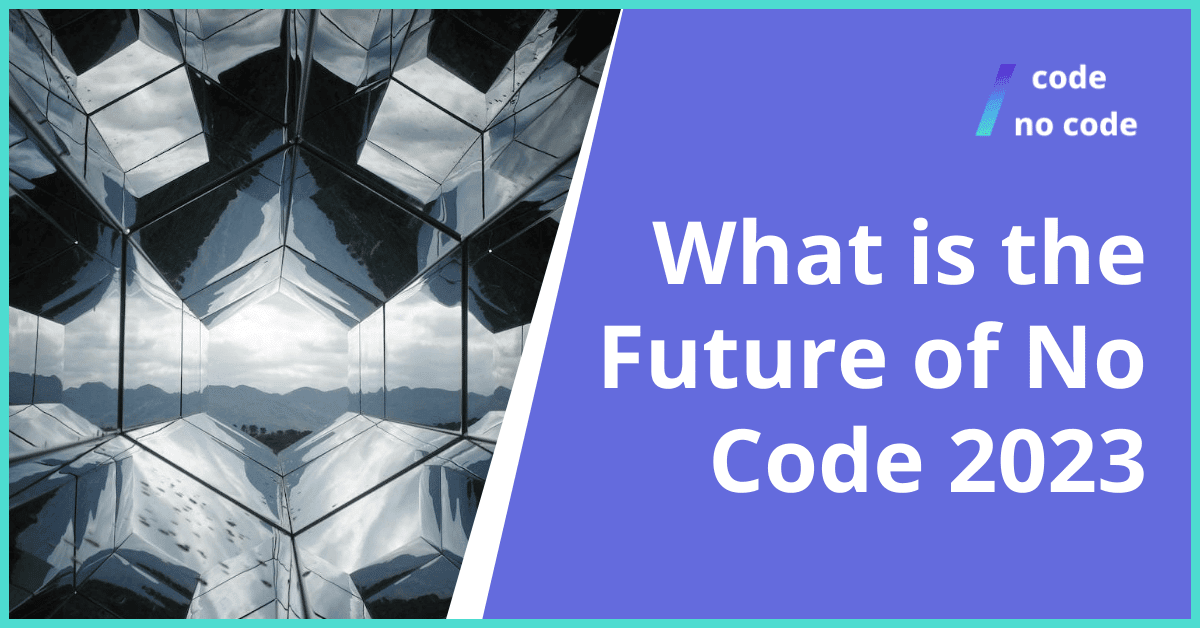 With giant corporates like Google showing interest in acquiring No Code tech, we thought we should take a moment to celebrate and write about the success of this journey and how will it unfold in the future.
What is No Code? What is the No Code movement?
No Code is the technology that allows users with no technical background to create fully functioning and secure digital products without coding. No Code tools provide drag and drop building blocks to create logic and automation.
Creating simple pages, data storage, and content management systems has become easier than ever.
This fundamental belief that everyone should have the power to create technology is the basis of the No Code movement. It gave rise to a community of millions of thinkers who wanted to extend their skillset with No Code.
Industry Jargons
Here is some glossary that you will hear often while reading about the No Code movement.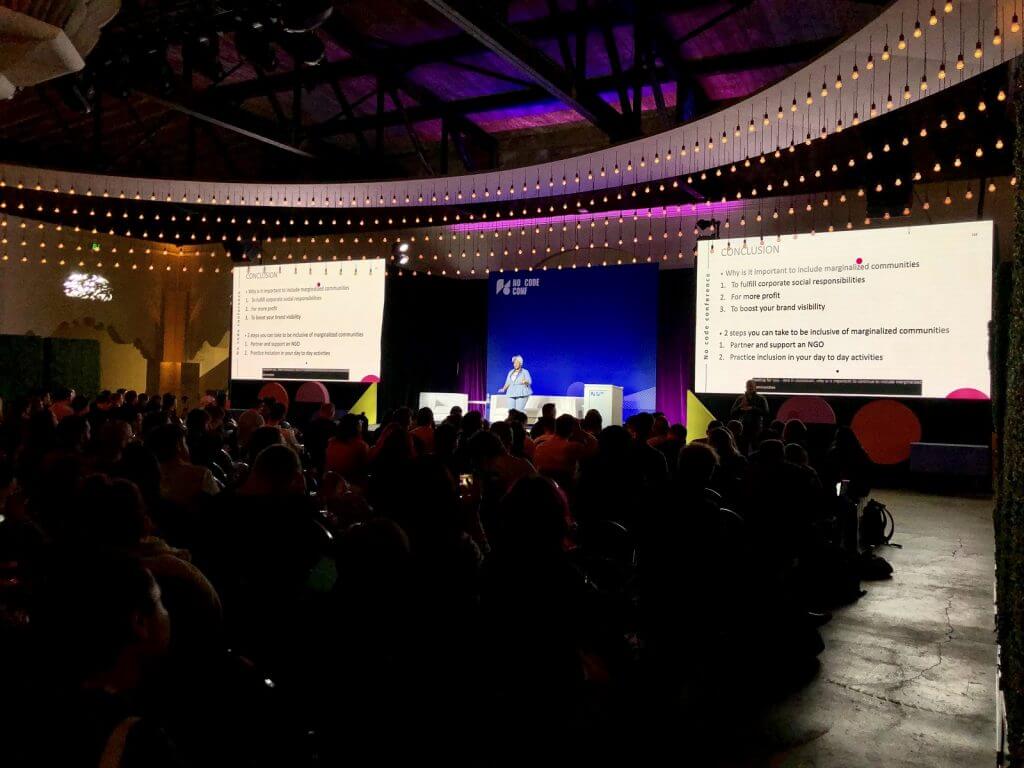 Citizen Developer
The person who creates digital products like websites, web apps, and mobile apps without a background in IT education or coding experience.
The No Code movement is particularly targeted to help citizen developers. Most of the top No Code and Low Code solutions would consider citizen developers to be their audience.
Digital Transformation
It is the process of integrating all areas of a business with digital technology. It fundamentally changes the way you conduct business operations and provides business value.
Robotic Process Automation
RPA is a type of application that mimics structured input and logic created by you to automate time-consuming and repetitive tasks. For example, if you have to collect information about 1000 Instagram users and their number of followers, you can create a bot that would automate this process for you.
Timeline of the No Code movement
Here's an infographic that throws a light on all the important events that took place to give the rise to the No Code industry as we know now.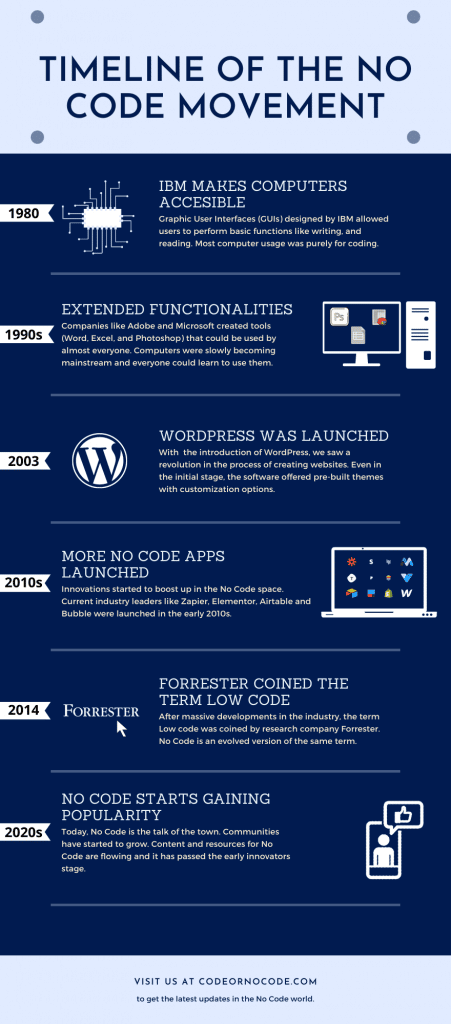 The concept that we know as No Code started way back in the 90s and 2000s. The term wasn't coined just yet.
1980s – IBM Makes Computers Accessible

[1]
Before the 80s, computers were just used to compute and write code. Thanks to the birth of the IBM Personal Computer or PC, the technology began to enter homes, small businesses, and schools.
It was a stepping stone for the mindset of making computers mainstream and shifting the power to non-technical individuals.
1990s – Microsoft and Adobe Starts Launching Business Tools
This was the decade when the fundamentals of technology were created. Microsoft had just launched MS Excel and MS Word which revolutionized work culture and integrated technology with business.
Adobe had launched its powerful design tool Photoshop[2] which was as advanced as MS paint was in Windows 7.
2003 – Launch of One of the Top No Code Platforms – WordPress

[3]
We know WordPress as this massive No Code website designer with thousands of templates and plugins. It was launched in 2003 with a few pre-built themes that could be customized with limitations.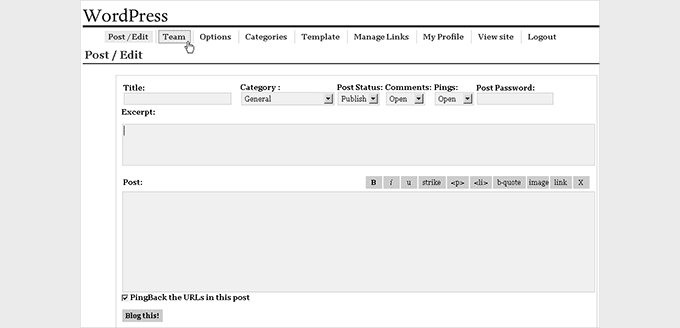 It was still a Low Code platform where micro customizations required you to add code to the website. This success in Low Code development led us towards the No Code movement.
If you look closely, the launch of WordPress was a milestone in the No Code movement since it was the first time citizen developers were allowed to create digital products. Any person with a computer could change text and images on the website. It was the closest feeling to a coder one could get at that time.
2010s – Beginning of the Movement
Almost all the giants in the industry that you see today including Bubble, Zapier, and Elementor were launched in early 2010. The founders of these platforms were true visionaries who saw a trend that could help the world solve a huge problem.
It became more accessible to create automation in websites. Comparatively, there was a higher learning curve for these platforms at the time. It was mainly due to the lack of community and standards among different platforms.
2014 – Forrester Launched the Term – Low Code

[4]
Now there was a need for the term that could define this new era of software development. Low Code was coined by Forrester in 2014 to classify development platforms that focused on development simplicity and ease of use for the masses.
There is no strong evidence where exactly the term No Code started. But it is safe to assume that one can pretty much derive it from 'Low Code'.
2023 – No Code Tools Gain Popularity
Today, No Code is bigger than ever. Here's what the Google search trend for 'No Code' looks like: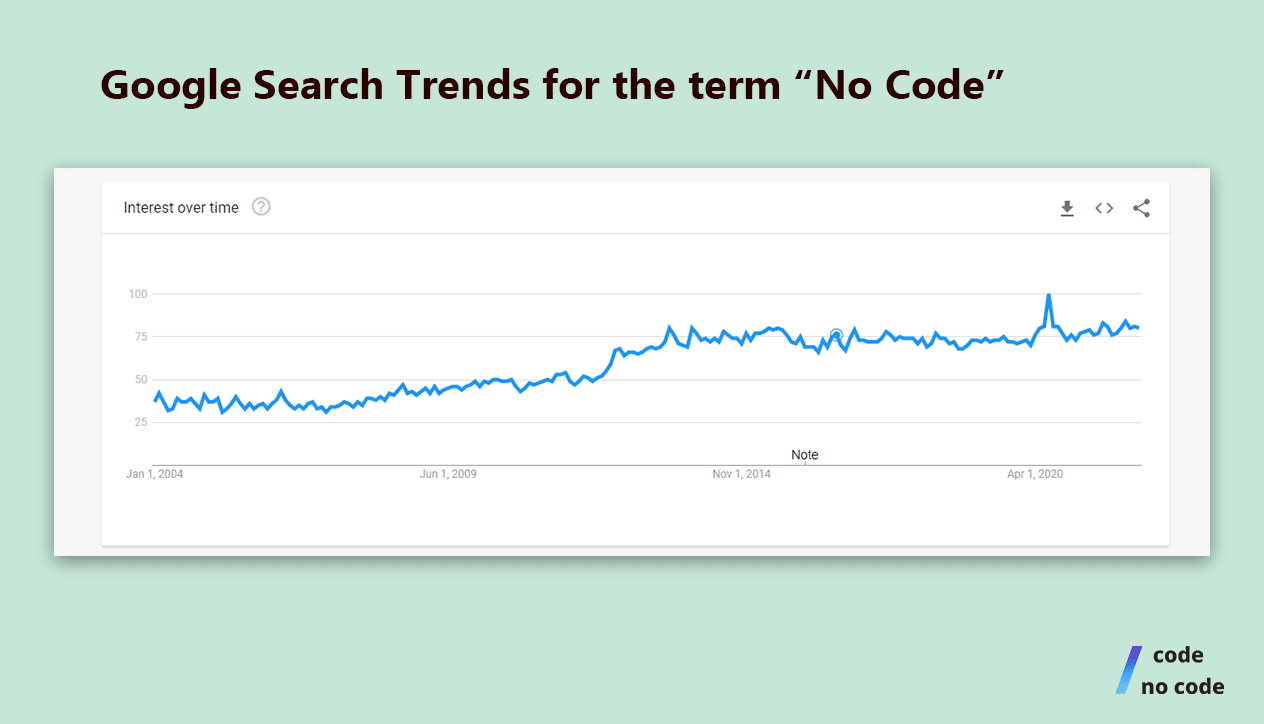 The No Code platform Appsheet that had launched just 8 years ago has been acquired by Google. Low Code tools and citizen development have also become buzzwords among people. The development process became simplified.
Most of the corporate giants have integrated No Code tools in their regular workflow to enhance productivity. This is the reason for a rise in the launch of enterprise software across the No Code industry.
Predictions for No Code 2023
That was the past, now let's have a look at what the future has in store for us. Here are the top 4 predictions for the No Code industry in 2023.
Tech Companies will Completely Run on No Code
With the current advancements in scalability and customizations, it is highly likely that we will soon see a rise in tech companies that function completely on No Code platforms. There will be no need to write a single line of code for small web agencies and micro SaaS products.
For example, you have an idea of creating a micro SaaS platform for small neighborhood hot dog stands. You can create a product that allows ordering, integrates with a database, and gives you analytics directly from No Code platforms.
Currently, there are several developer dependencies for security and scalability. But soon it would a thing in the past.
The Emergence of No Code
There is going to be a big shortage of development talent in the coming decade. The Bureau of Labour Statistics indicates that by 2026, the shortage of engineers in the US will exceed 1.2M[5].
Due to the high demand and low supply, the research and development towards No Code should be funded exponentially. Corporates would start pushing No Code development for internal tools so that the developers can focus on strategizing rather than wasting their time in repetitive processes.
No Code Automation is already an expanding industry. But the use cases are limited to some business users only.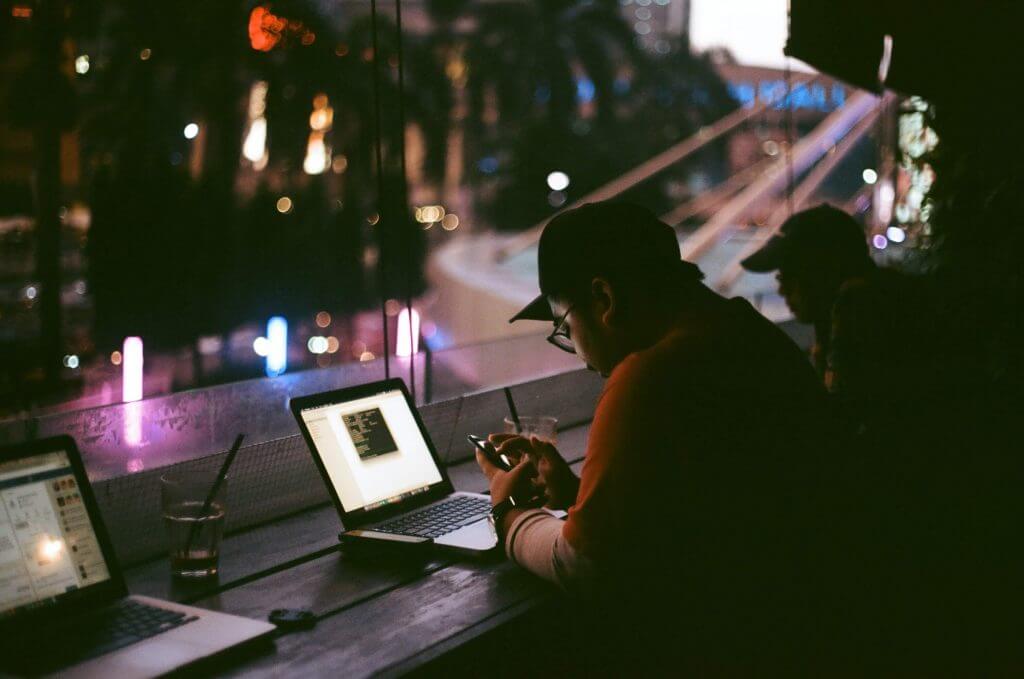 No Code Development will Expand Beyond Business Applications
No Code development platforms will create an ecosystem for helping non-business organizations like NGOs, Charity Services, and Communities. It will also reach an individual level where people will be able to create apps that could help them exclusively in their daily lives.
These tools could be used for personal project management or even to take care of your routine.
For example, if an individual is suffering from diabetes and has to walk 10,000 steps each day, they can make a fun game or app for themselves that motivates and calculates their progress and shares it with their loved ones.
It is currently achievable but no platform specifically targets these use cases. Hence, we predict that soon we will have such a platform to solve these problems faster.
A No Code Freelancer's Toolkit
In the pursuit of helping businesses achieve their organizational goal, we can't forget the significant role of a freelancer. Currently, there are general platforms that could help freelancers but we expect to see
No Code toolkits specifically designed to help freelancers achieve tasks customized to their workflow. These toolkits would help them bridge the gap between their skills and the results needed.
Let's say, you are a marketing consultant who creates a content marketing calendar for writers. A freelancer's toolkit will give you access to specific tools like a search console, a keyword research tool, a calendar app with notes.
All these tools would be organized at your dashboard to help you fulfill your role.
Wrap up
Low Code and No Code platforms have always been of top interest for us. The power shift from professional developers to citizen developers has been very slow and steady.
If you are new to the software industry, the entry barrier to using No Code platforms is very low. Deploying products and validating ideas is faster than ever. Entrepreneurs can create functioning products without writing code.
If you liked this blog, you might also love our curated lists of No Code marketing tools and No Code project management tools.