Leading a project is tough and complex. A project manager has to keep up with the market and come up with the best strategy to prioritize, organize and delegate tasks. Project management tools help you create a smooth workflow and an environment of productivity. We have tried and tested some of the top No Code tools in this segment. Today, we will list out the top No Code project management tools for you.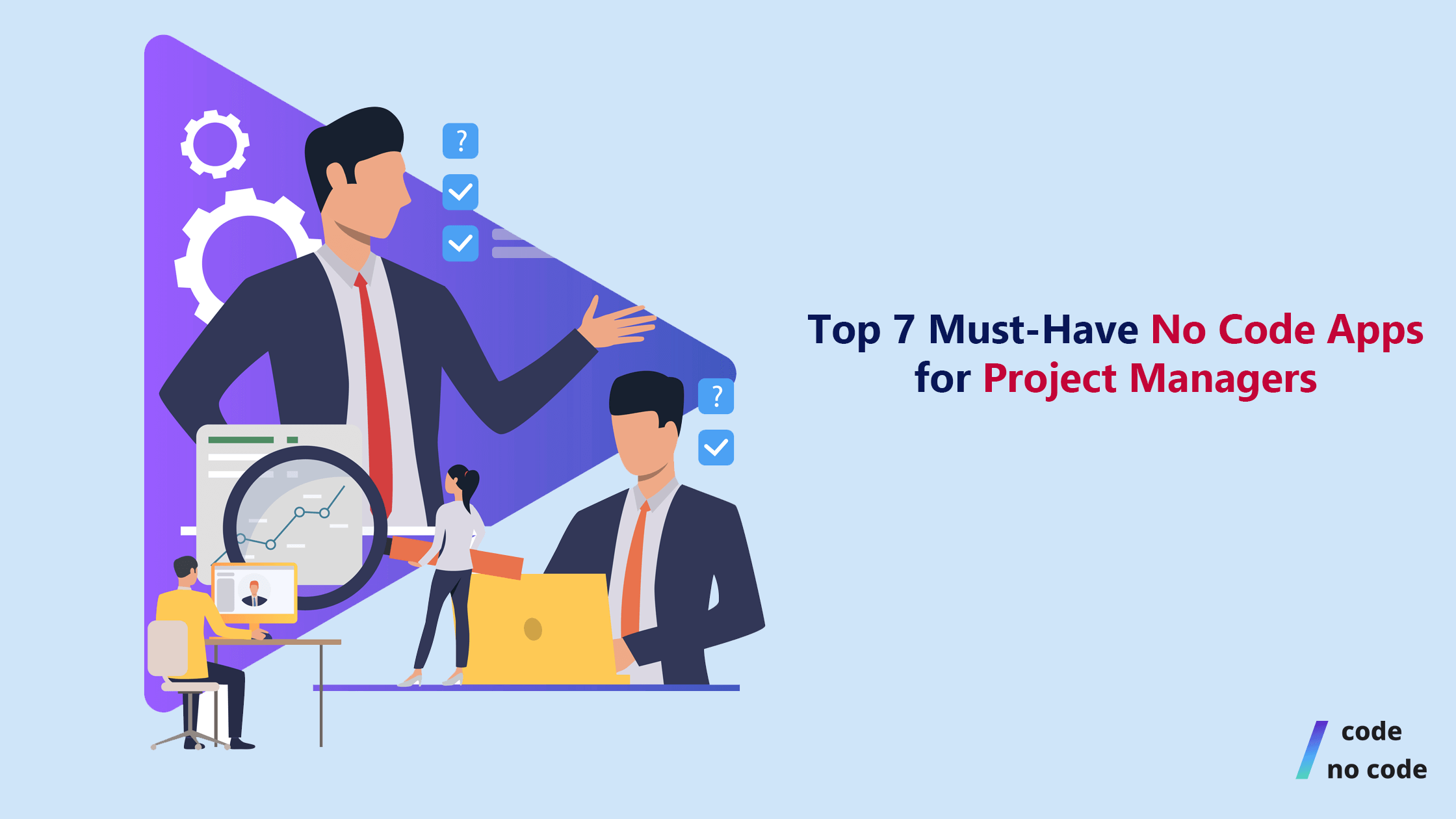 What is an Ideal Project Management Tool?
The basic functionality of a project management tool should be planning and tracking the resources of the project. Here are some factors that make a project management tool ideal.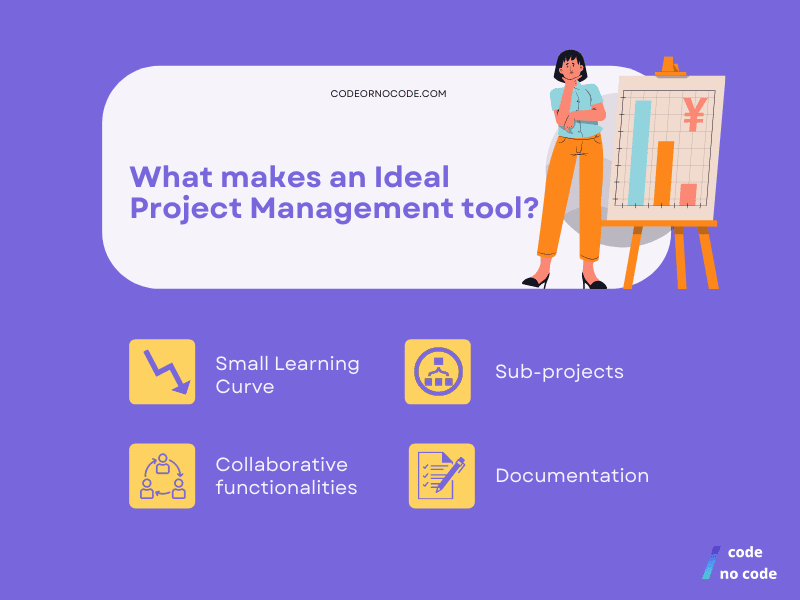 Small Learning Curve
Since there is a lot of clutter on the internet, New age entrepreneurs are driven by simplicity and ease. Project managers don't want to waste a lot of their valuable time in learning a new tool that might not help them in any way. That's why simplicity is always a measure to judge a great platform. For eg, Notion is one of such platforms we will discuss in the list. It is as simple as writing on a doc.
Sub-Projects
There are particular phases of a project that need to be categorized into sub-projects. An ideal tool will have the ability to separate projects from one another. If all the processes or departments are put in the same place, it becomes chaotic increasing the risk of mismanagement and bottlenecks.
Collaborative Functionalities
When different teams want to share details of the same task, collaboration comes into the picture. It is important to have functions like commenting, chatting, or sharing documents. An ideal project management platform is where two teams can get together and work on tasks without losing context in the long run.
Documentation
When you kick off a project, you will have a lot of resources and paperwork that you might need in the future. Organizing and documenting all these resources is important. For example, let's say you are working on a marketing campaign project. The documentation of logos, photos, and social media posts is necessary for scheduling the campaign and reporting it for success metrics.
Top 7 No Code Project Management Tools
Pricing: Free with 100MB storage, $5/member/month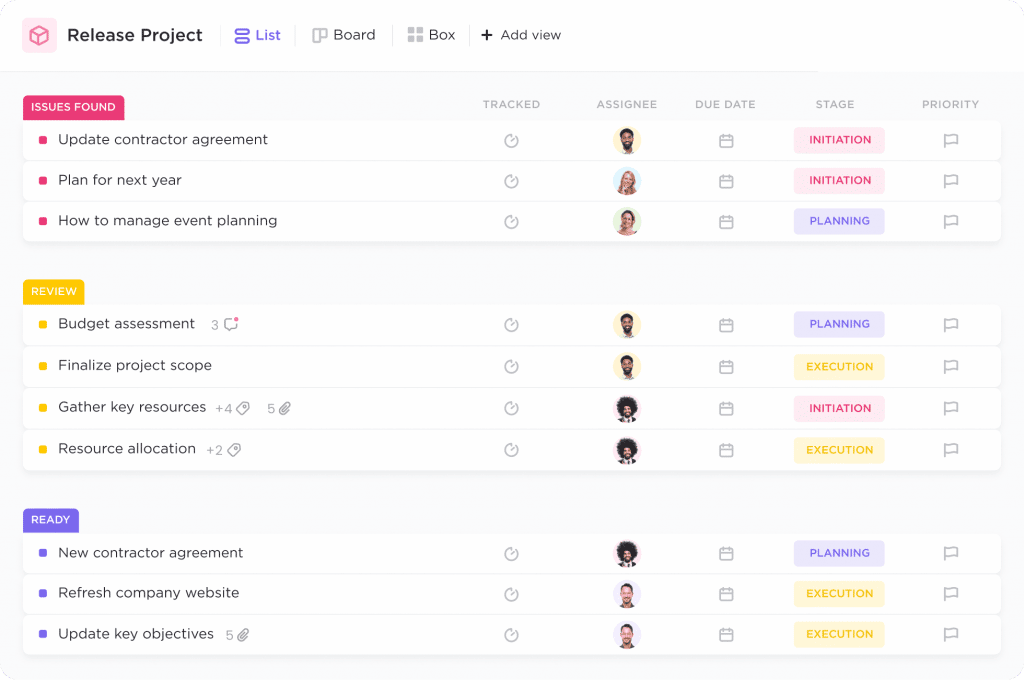 Do you want to keep all the members of your project in one dashboard? ClickUp is the exact tool for you. It is a No Code project management platform that has a comprehensive dashboard with multiple view options like kanban, calendar, board, timeline, etc.
You can customize your project exactly the way you want. If another member of your project likes to have a different view, they can do so without conflicting it with your view.
ClickApps[1] is built-in functionality that lets you integrate the tool with third-party apps. This increases the ease of task automation without code.
Pricing: $10/month per Doc Maker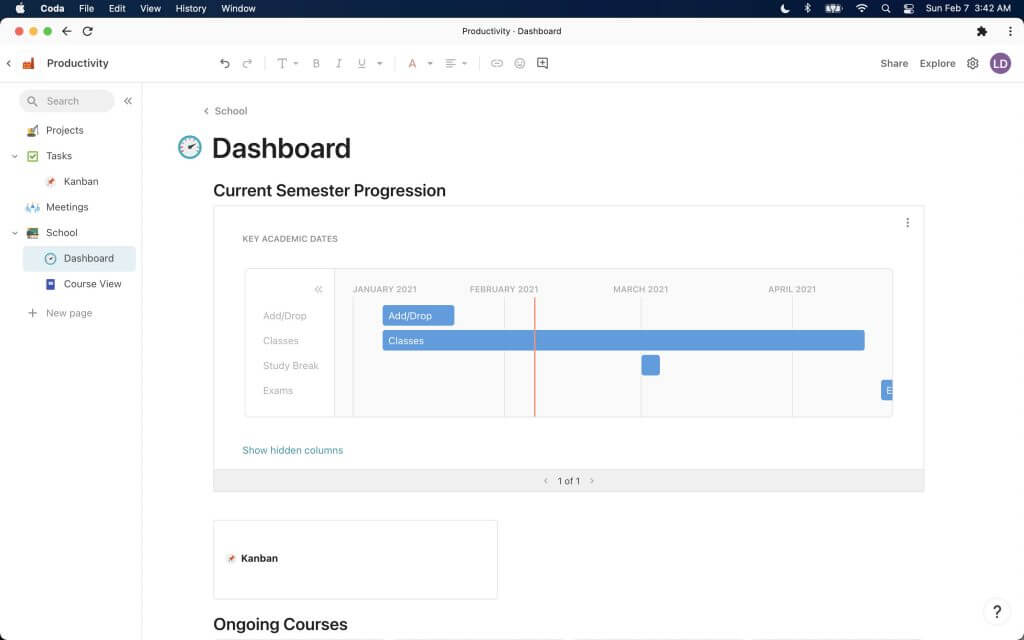 Imagine Google docs but more efficient and collaborative. That's Coda for you. They have an all-in-one doc where every member of your project can on ideas, create roadmaps, collaborate, track their work and even play games. You can have a look at their template gallery to experience the different uses of Coda.
One of the best things about Coda is its pricing policy. They charge for members who create the docs rather than every member of the team. Hence, everyone can collaborate and edit a project for free. Only the user creating the docs has to pay the subscription fees.
Pricing: Free for personal use, $4/user/month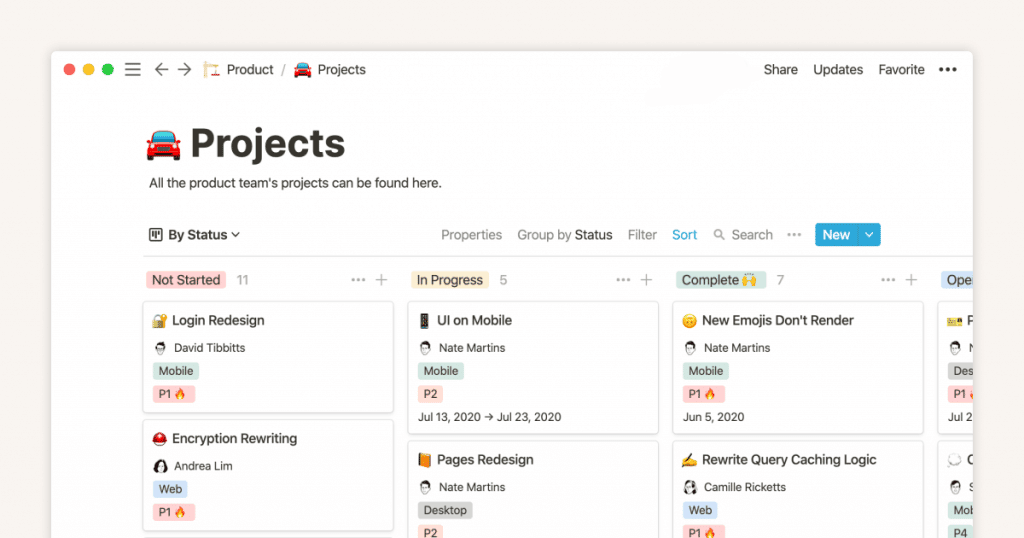 The basic idea of Notion is simplicity. It's a doc, a spreadsheet, and a workplace all in one place. Notion lets your team and departments collaborate as simply as writing a to-do list. If you are a project manager who loves to create a customized project management dashboard, you should give Notion a try.
Smartsheet
Pricing: $7/user/month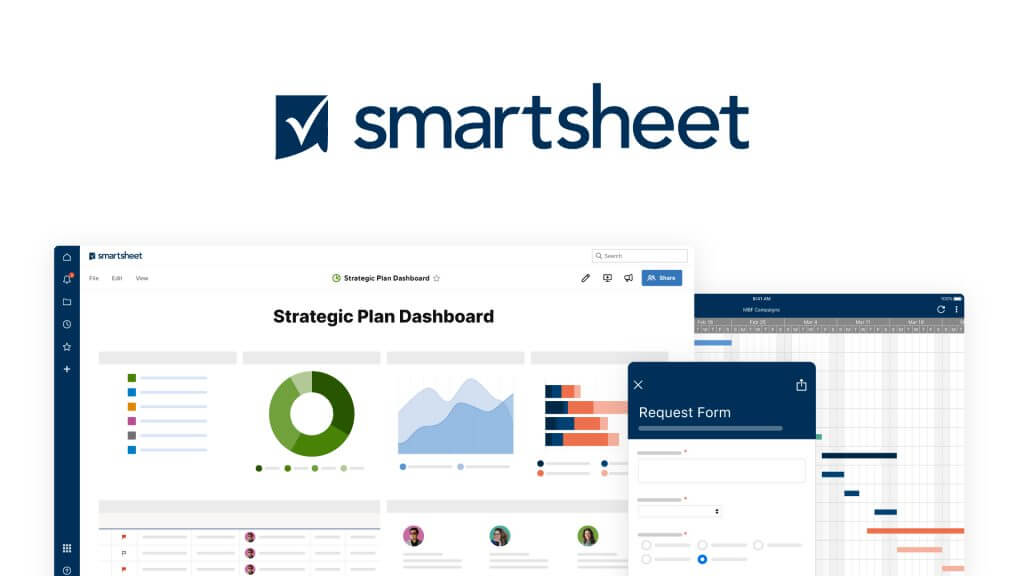 A project management software for the people who love Excel or Google Sheets. The UI of Smartsheet looks similar to a spreadsheet. It is a cloud-based platform that enables work transparency, workload management, and task delegation. Users can switch between data visualization views if they don't like the spreadsheet layout.
The top feature of Smartsheet would be performance reporting where Project managers get a report of the work done by users who are working on the project. It also lets you automate repetitive processes by combining multiple actions and conditional paths in an intuitive visual editor.
Kissflow
Pricing: $10/month/user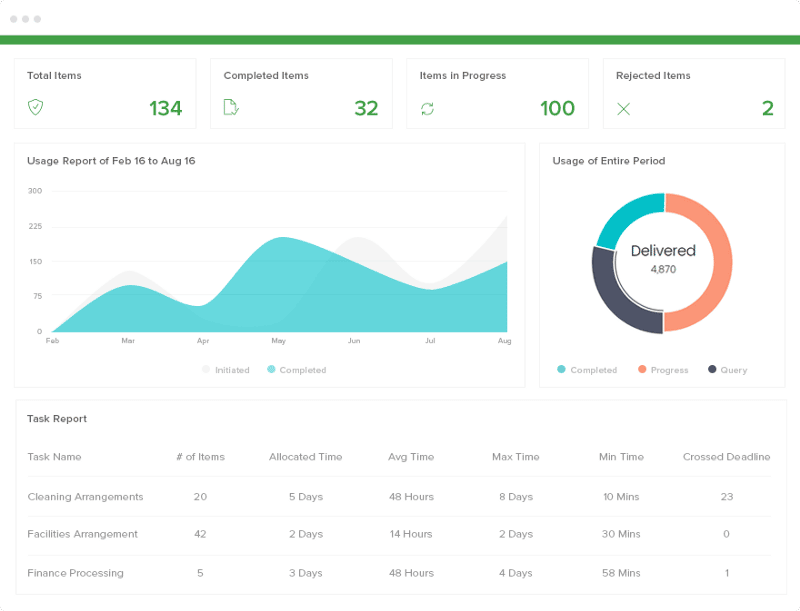 Processes are the most important part of any project. Kissflow is a process automation builder that would enable you to build Enterprise-Grade Apps Faster Without Burning Out IT department. Kissflow falls under the BPM (Business Process Management) Category of apps.
You can build business applications that will help you automate your processes faster with Kissflow. It is a perfect tool for small teams beginning their no-code digital transformation with automated workflows.
Wrike
Pricing: Free for personal use, $9.80/user/month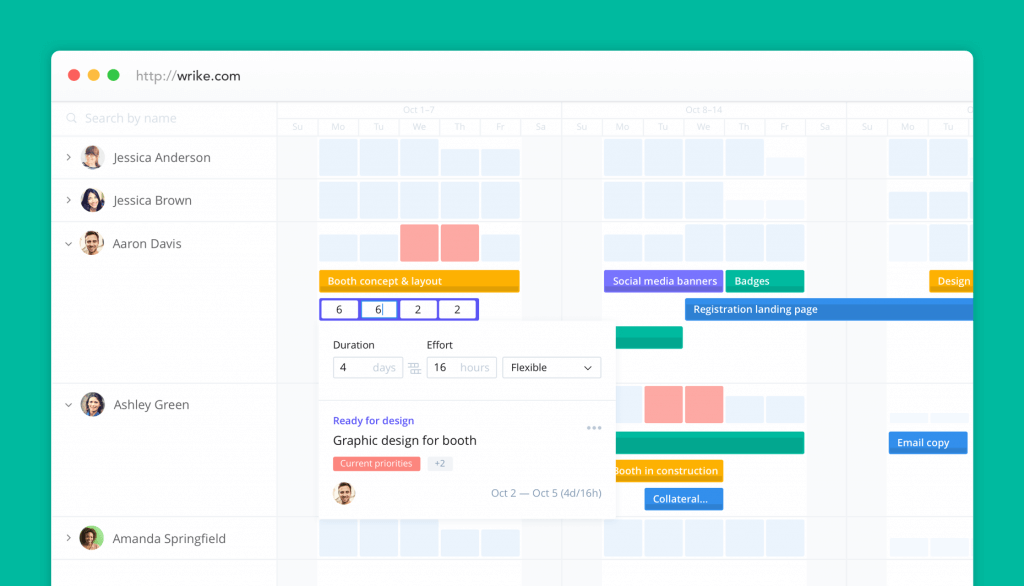 Wrike is a highly customizable project management tool where teammates can share updates, map out workflows, automate business processes, and keep track of ongoing projects. While some users would put Wrike in the workflow management category, we feel that it is one of the best No Code Project Management tools.
Sometimes when the project goes longer than expected, context gets lost in the feedback loop. Wrike ensures that people are able to collaborate with context by visual proofing and shared team calendars.
Airtable
Price: Free for personal use, Starts at $12/month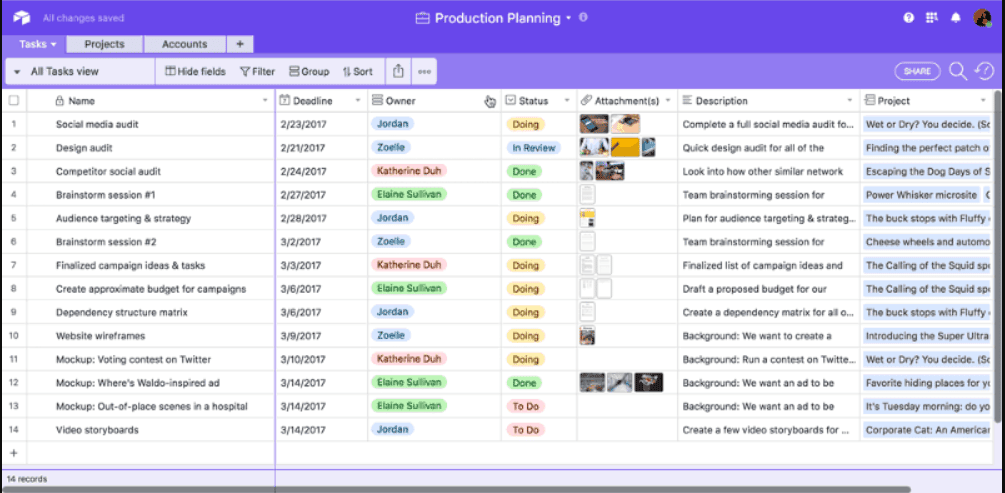 It is the only tool that has made both our top project management list as well as our top No Code marketing tools list. As we said earlier, Airtable has multiple applications in different areas of business. The main focus of Airtable as a project management platform is data organization and collaboration. If you want to set up your project on Airtable, you should map out the process, choose from their project management templates and test it out with your team members. Each member will have something to add or subtract from the process. Once you have the perfect layout, you are good to go.
Best Practices for No Code Project Management Applications
Now that we have laid out the list of top No Code Project Management tools, let's focus on some ground rules to ensure you derive maximum value out of the process. These ground rules are a summary of resources by industry experts like Kissflow[2] and Teamwork[3].
Keep Experts in the Loop
There are so many No Code applications on the landscape that you need to be careful before starting. There are resources and No Code communities out there that would help you with all of your problems. But you need to figure out the scalability, security challenges, and vendor lock-in issues. We would recommend keeping one expert on board to help you manage bottlenecks without wasting time or resources.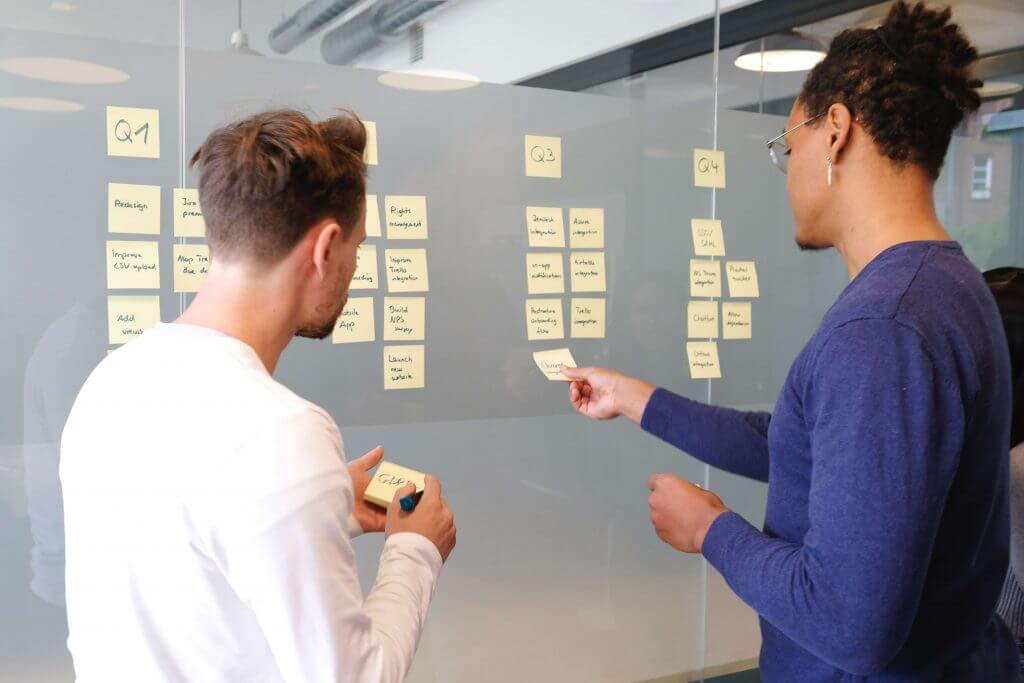 Freeze a Template Early in the Project Lifecycle
For conventional projects, a team starts with a scope and project definition and then builds an approach to carry on. You can take it a step further and focus on the UX from day one of the project lifecycle. Lock in a template that keeps everyone from project sponsors, developers (if necessary), and team members on the same page. Instead of making significant intuition-driven changes later, it is necessary to stay on the same page from the start of the project.
Keep a Focus on Transparency
As we saw in the list, some of the tools would describe project transparency as their top feature. It is because transparency enables better workflow and accountability. If everyone on the team is on the same page, it becomes easy to look at the bigger picture and work accordingly. Before making a decision on the tool, make sure you take some time to determine the amount of transparency you need with the ongoing project.
Conclusion
Every project manager wants the best and most efficient way to work. There are tools to support and facilitate your management style and capabilities. We hope we helped you discover some of the top No Code project management tools. If you think we missed out on anything, let us know on Twitter!