Managing data and information is one of the most important aspects of day-to-day operation in many companies. Whether you're running a medium-sized business or a large enterprise or corporation, you need a way to maintain company data. In the past, Google or Excel sheets were the go-to tools for data management.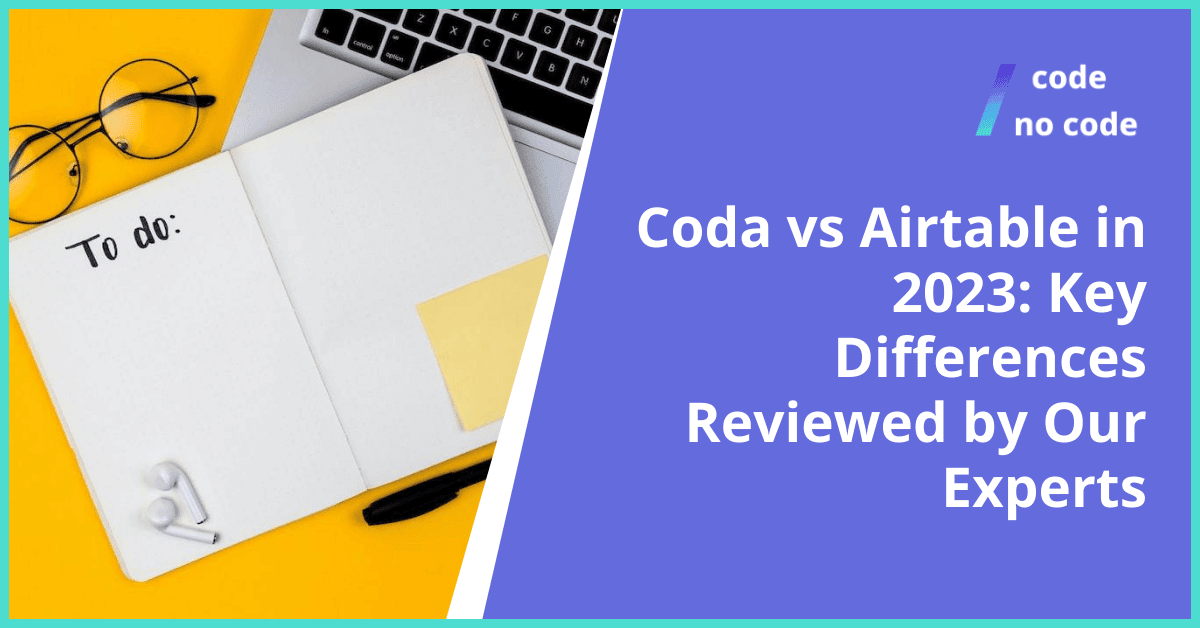 However, as companies began to favor customization and advanced data management features that are unique to their business, they moved to spreadsheet apps[1] that provided more power and flexibility.
This is where the Coda vs Airtable comparison comes in. These platforms serve as relational databases for sorting data. They also offer asset management, team collaboration, and task tracking capabilities for companies. Coda tables even offer kanban boards and even the possibility to set up a Gantt chart.
How exactly do these two platforms compare against each other and which of them would make a better choice for companies in the 21st century?
Read on for our comparison of Coda and Airtable.
What is Coda?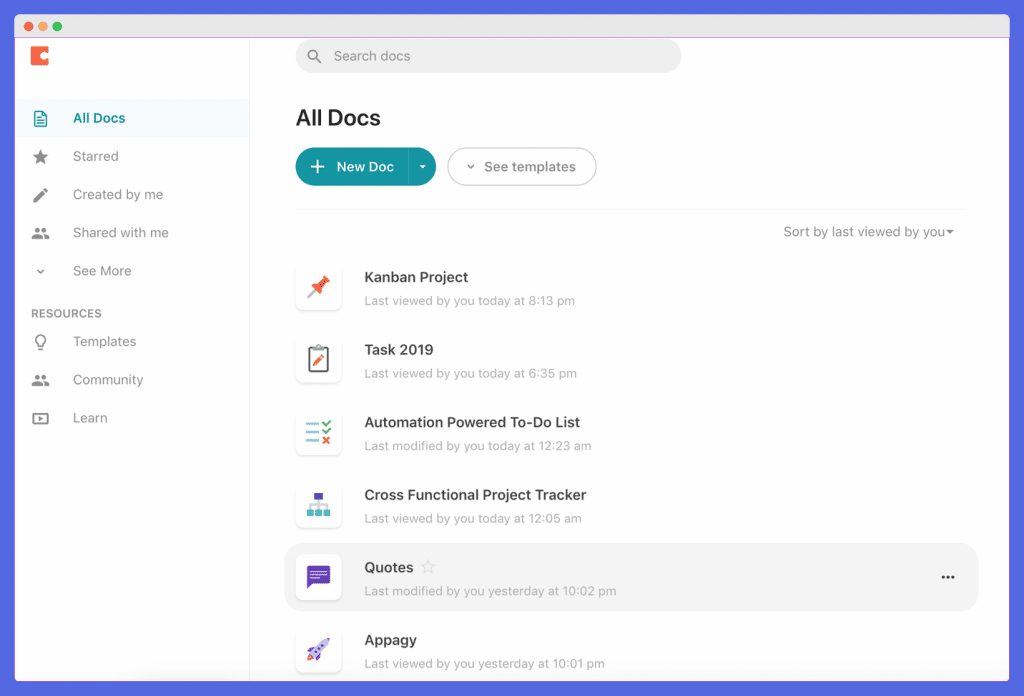 Coda is an all-in-one platform that combines documents, spreadsheets and workflow applications into the same robust platform.
The platform allows you to build documents that can grow into robust databases and apps for managing teams, products, inventory management, and other uses.
Coda was founded in 2014, but the platform remained in Beta until 2019. Coda is currently being used by more than 25,000 teams all over the world. When the platform launched on Product Hunt in 2017, it got the 2nd best Product of the Month award.
Teams that use Coda typically choose it because it's just as familiar as any regular document writing app but with advanced features for product management, organizing data, projects, and people.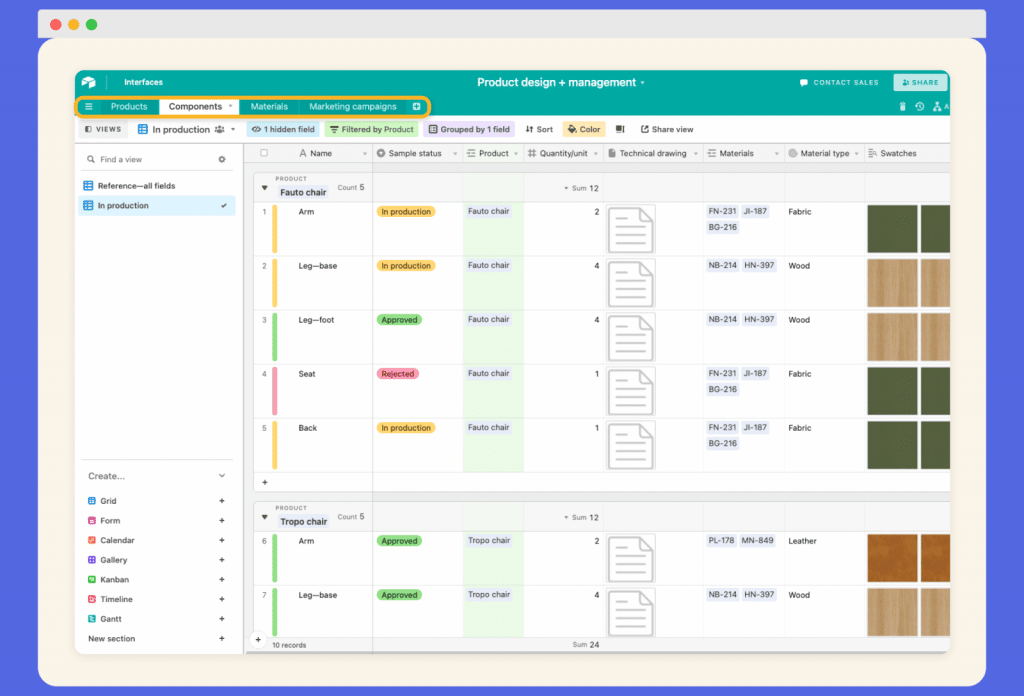 Airtable is an easy-to-use relational database platform. It is a Low Code tool for building collaborative apps that are based on spreadsheets.
This tool allows you to implement sheets that can grow into robust relational databases with formulas, advanced connectivity, and multiple user views.
Airtable was launched in 2012 as a blend of an online spreadsheet with a database. More than 250,000 companies[2] now make use of Airtable to handle various aspects of their day-to-day operations.
Similarities Between Coda and Airtable
Although there are a lot of differences between these two platforms (we'll get to that in a minute), Airtable and Coda are similar in a lot of ways. They both belong to a similar category of business tools.
Both Airtable and Coda are customizable tools that can be used to store critical information or pull data regarding various aspects of business.
This means they both serve as a centralized database from where you can quickly find and reference information for decision-making.
These platforms are Low Code tools as well. This means non-programmers can make use of these custom databases without any coding knowledge or complex programming skills.
Differences Between Coda and Airtable
Both San Francisco-based startups have their weaknesses and strengths, we've outlined where each platform performs better in this table:
When choosing an information management platform, the features they offer are often the starting point.
Airtable and Coda are helpful tools with various features for structuring business data and keeping track of teams and projects.
The following are some of the features they offer and how they compare: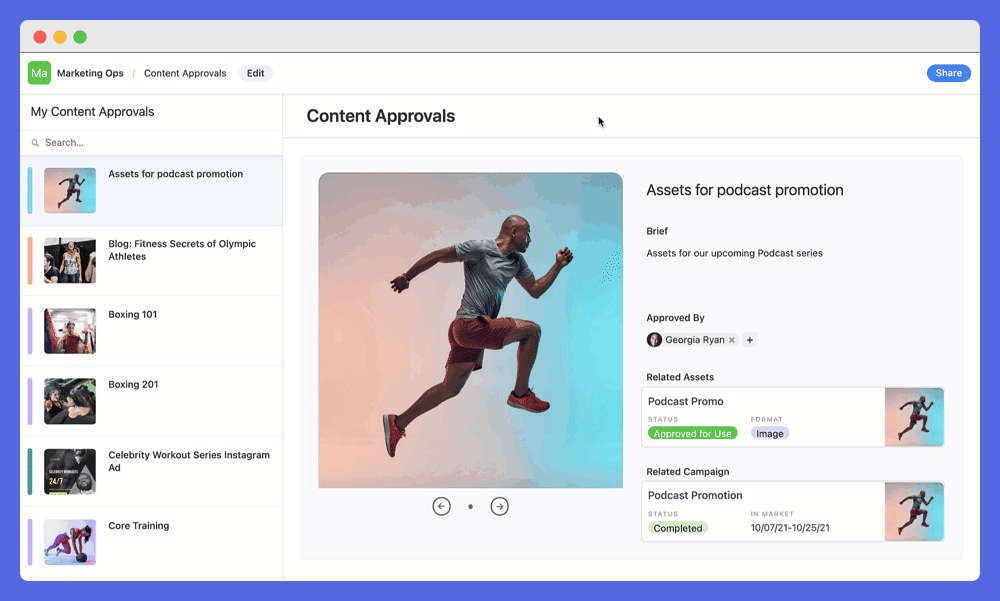 Airtable is an advanced app-like tool for quickly organizing and viewing data. It also allows you to customize data and structure it using different field types.
Airtable looks and feels very similar to Google Sheets or Excel but with multiple view options aside from grids and columns such as forms, calendars, Kanban board, and so on. Some of the core features that Airtable offers include:
Powerful database creation
Airtable allows you to create a sheet-based database. You can create databases from scratch or use one of the pre-made templates available on the platform. This allows you to create multiple databases in just a few clicks.
Airtable allows you to keep data clean and updated at all times through batch updates and data deduplication.
You can use Airtable to design different types of templates such as invoices, business cards, and other documents and send, print, or export them.
Airtable's web clipper extension is one of the most notable features of this platform. The tool allows you to add information from online articles to your Airtable data as quickly as possible.
You can create and share tables and databases in Airtable. Other users can track who is working or making changes to documents. There's also a chat functionality that allows users to chat with each other while working on the platform.
Coda Features

Coda is basically a document where you can type and input text. But it also allows you to add multiple sections, create tables, do automation, and utilize integrated app features.
It combines the flexibility of documents with the power of spreadsheets and the utility of apps into a unified interface.
When you use Coda, you're simply creating a document with features as powerful as an app. Some of the features that Coda offers include:
Create conditional automation within a document.
Add formulas to documents to connect and summarize data where it is needed.
This tool allows users to create and add buttons to documents to perform a variety of tasks.
Multiple custom in-app connections to other apps.
Winner: Airtable
It's a narrow win for Airtable here mainly because both platforms offer a closely similar but unique set of features.
While Airtable is basically an advanced Sheets, Coda feels like advanced Google Docs that can grow into sheets eventually.
Both platforms offer features that can turn them into robust internal apps with layouts similar to tools project management tools like Trello in the long run.
Ease of Use
Each of these platforms takes a slightly different approach to solving the problems they aim to solve. Here's how they compare in terms of their ease of use: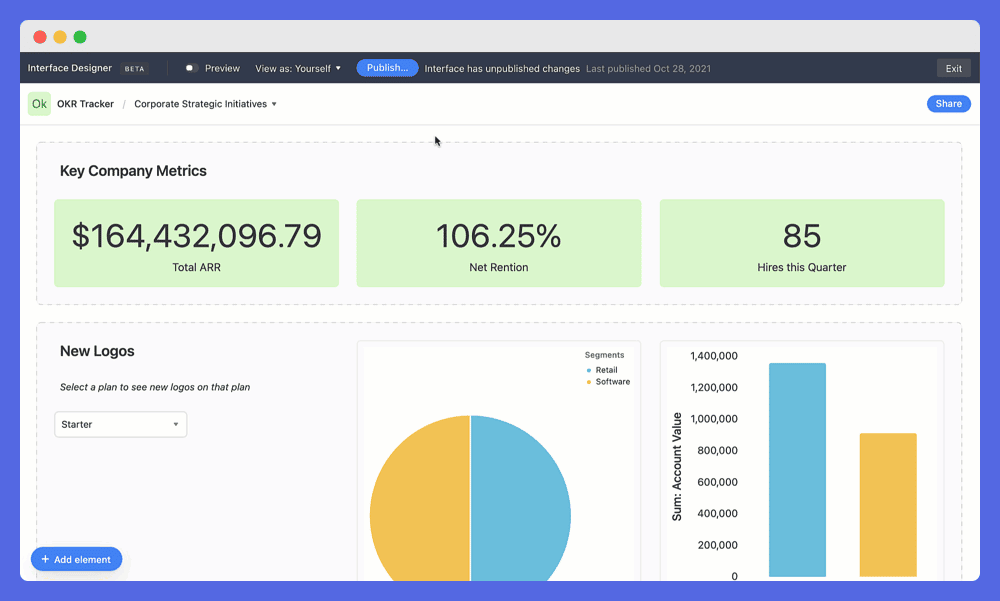 Airtable has a modern interface and many teams will find it quite easy to use because of how similar it is to many of the platforms they already use.
As a No Code tool[3], it is easy to navigate, and getting everyone on board is easy as well.
Coda Ease of Use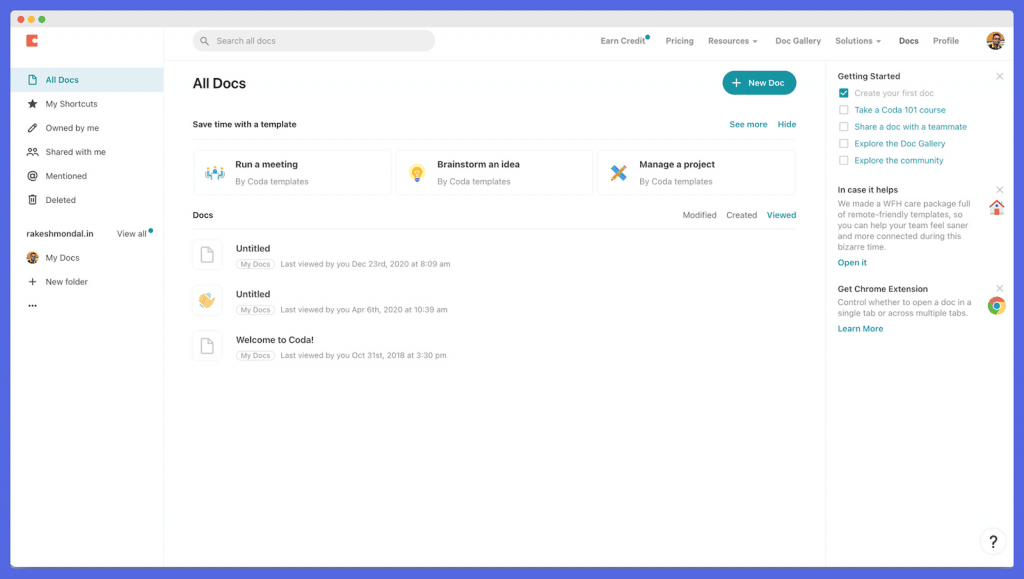 Coda is new and its interface does not look or feel as familiar as that of Airtable. Still, it is just as easy to use. The blank canvas looks like a regular document maker with a blinking platform.
However, you can add extra building blocks such as buttons that can be used for specific actions or tables that are just like databases.
Winner: Airtable
Even though both are highly customizable and easy-to-use platforms, Airtable is generally easier to use compared to Coda.
Most users are traditionally familiar with concepts of spreadsheets which is why Airtable has a less-steep learning curve compared to Coda which is a major advantage here.
Also, while Coda's interface is modern, it comes with so many options and things can get overwhelming for new users.
Integrations
These two platforms offer a large ecosystem of extensions and add-ons which makes it possible to further expand their functionality so they can do more.
Here's how they compare as far as integration goes:
Airtable Integrations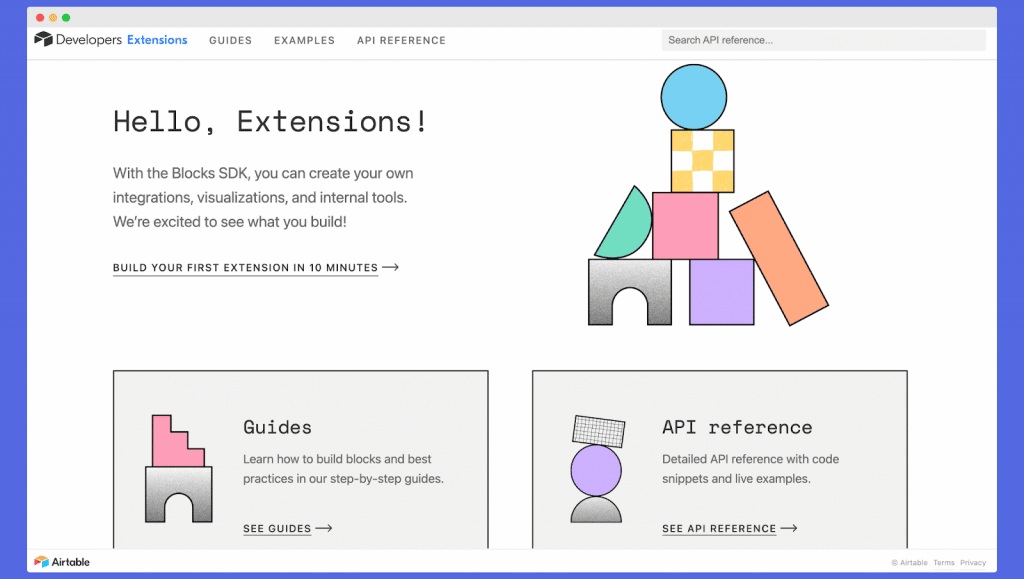 Airtable integrates with multiple services and platforms such as Dropbox, Slack, Evernote, JotForm, and Google Drive. This tool also integrates with Twilio and Sendgrid. These add-ons allow users to send messages directly from Airtable databases.
While some of these integrations are free, some of them cost money and this varies from one integration to the other.
Coda Integrations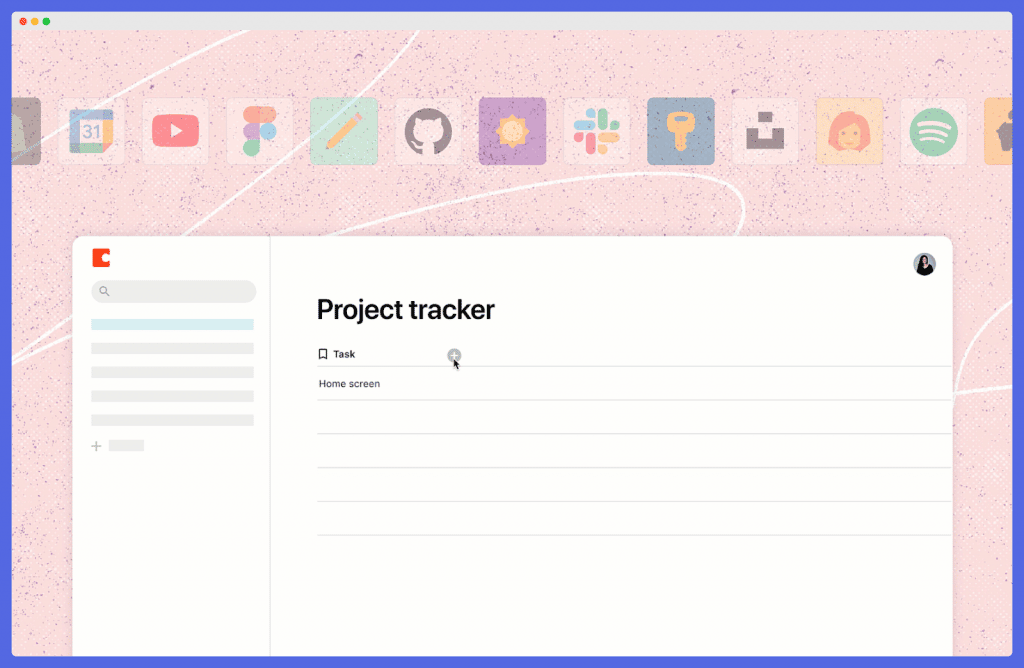 Coda offers multiple in-app integrations as well including platforms like Figma, GitHub, Google Search Console, and Intercom. The integrations you have access to often depend on the plan you make.
Additionally, there are pre-made buttons to customize databases even more as well as connection packs for linking to other apps or external platforms.
Winner: Coda
Although both platforms offer integrations, Airtable's integrations are locked behind a paid plan. This means users on a free plan or low-tier plan will enjoy fewer integration capabilities compared to Coda users.
Price and Value
Both platforms charge users on a monthly subscription basis. They offer multiple plans depending on what you want.
Both platforms also offer freemium plans, which means you can get started with using them for free with access to some basic features.
This allows you to get a feel of what they have to offer before you make a long-term commitment.
Airtable Price and Value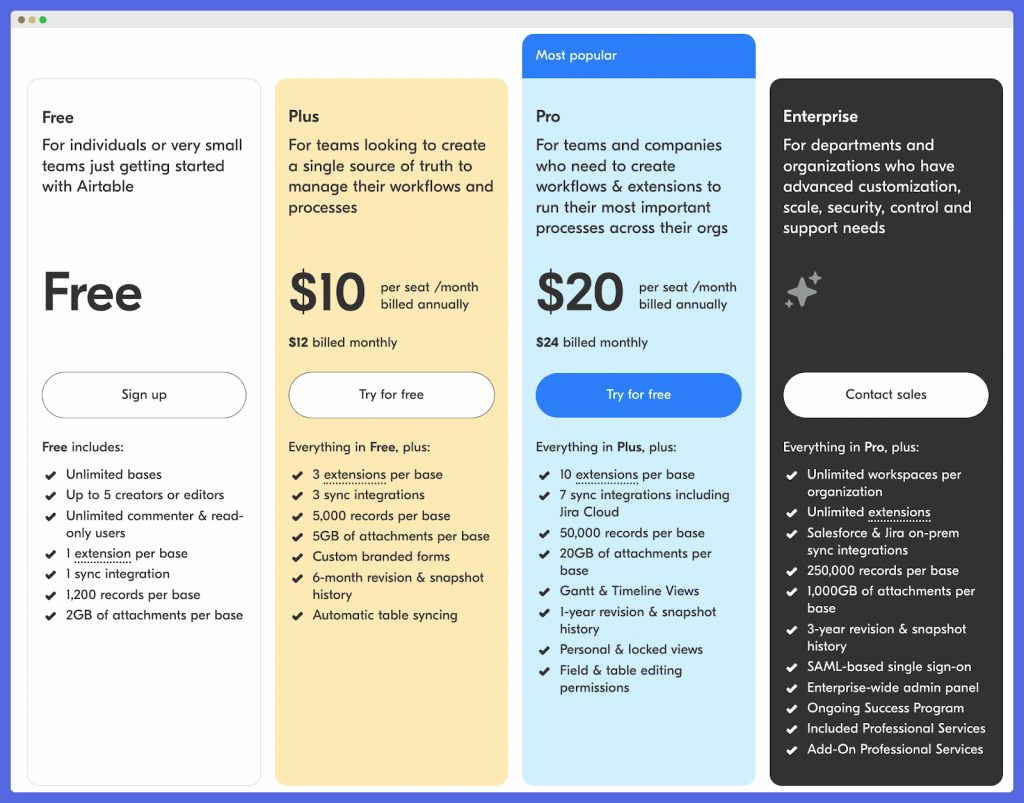 Airtable uses a freemium pricing structure. Users can get started at no cost via the free tier with access to many great features. For more features, you'll have to sign up for the paid plans.
The lowest-tier paid plan (Plus plan) with this tool is priced at $10/seat/month (priced annually). This plan is ideal for companies with small teams.
This allows you to store data and gives you access to more key features such as extensions, automatic table syncing, and more records per database.
There's a Pro plan as well changed at $20/seat/month which is ideal for bigger teams and larger organizations.
Coda Price and Value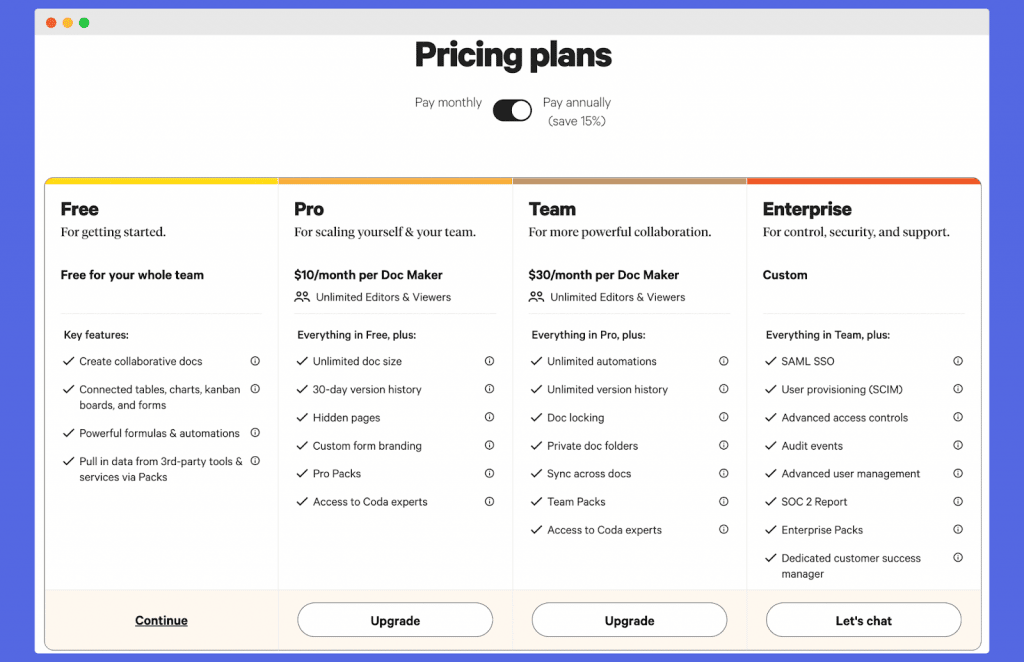 Like Airtable, Coda has a free tier as well. However, you get access to limited automation, table, and button features.
The Pro plan costs $10/doc maker per month. The term "Doc maker" refers to the people that create new documents in Coda.
With the Pro plan, you won't need to pay for editors and viewers on your team. This means if you have a team of 20 power users with only 5 creators, you only pay $50 monthly.
For more collaboration features, you can sign up for the Team plan which costs $30 per doc maker/month (billed annually).
Winner: Coda
Both platforms use a Freemium pricing model which means you don't have to commit to a full plan until you're ready. The paid pricing for both platforms is similar as well.
However, while Airtable charges you for all users, Coda only charges you for document makers. This makes it a cheaper option especially when you have a large team and not all of them are direct contributors to your data.
Support
In using these platforms, you have to consider what happens when you run into issues and how you can get help with navigating both platforms.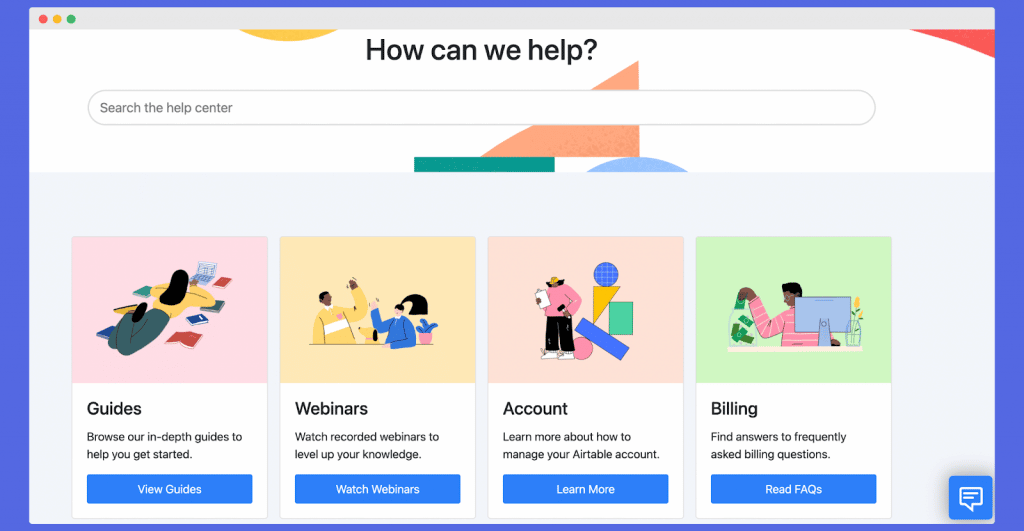 Airtable has been around for several years which means it has a more established support structure. You can reach out for help via chat, email, Knowledge Base, and FAQs.
Users on the enterprise plan also get priority support which is usually a few days quicker than the Pro or Plus plans.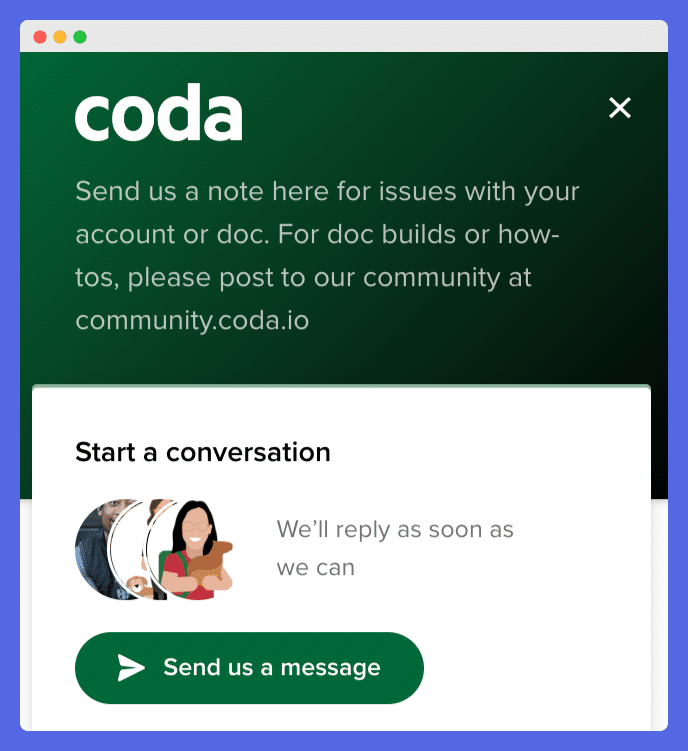 Coda support is available on chat, emails, and self-service options like FAQs and Knowledge Base.
Winner: Airtable
While both of them offer dedicated support, Airtable seems to be the more reliable option.
Also, the fact that the Airtable platform has been active for years means finding help with issues through online forums and other similar channels is a lot easier
Accessibility
If your team will be able to work and deliver effectively, the accessibility of the platform you choose is very important.
Airtable Accessibility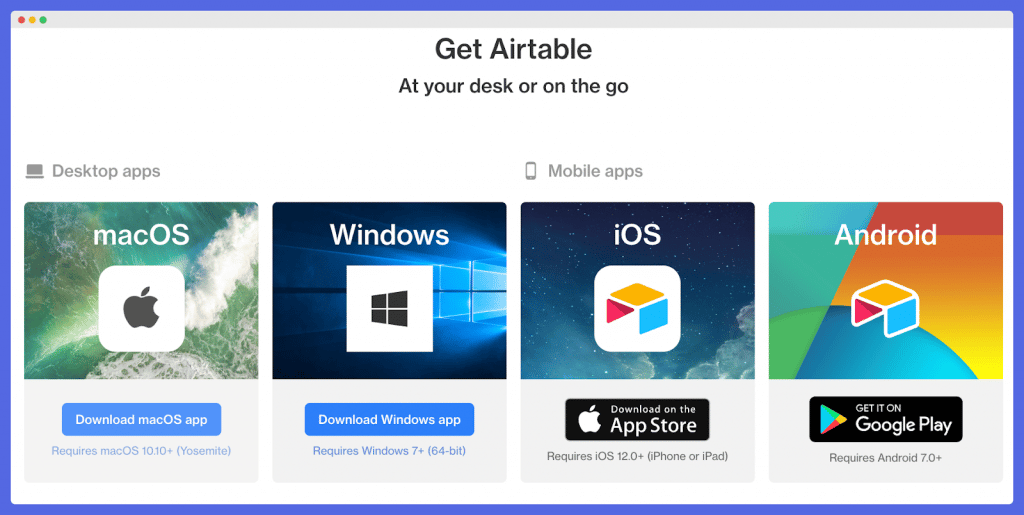 Airtable is a cloud-based platform. This means you can access the app from your browser anywhere you are. Airtable also has a desktop app for Windows and Mac computers.
In addition to these, there are Mobile apps available on both Google Play Store and Apple App Store.
Airtable's Google Chrome Clipper extension allows you to grab anything from the Google Chrome browser and add it to your Airtable.
Coda Accessibility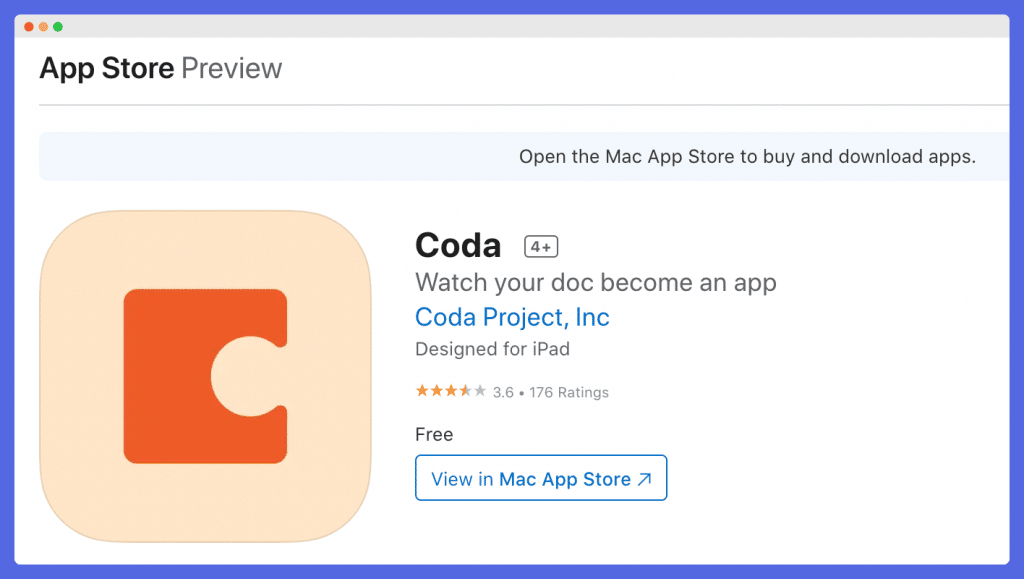 Coda is a web-based platform as well which means you can access it from the browser of any internet-connected device.
There's no desktop app version but there are mobile apps for both Android and Apple iPhones. Like Airtable, there's a Chrome extension available for this tool but it has limited features.
Winner: Airtable
Airtable's desktop application gives the platform a slight edge over codas as far as accessibility is concerned.
Conclusion
When companies are looking to choose an information management platform to structure their business data and keep their teams on track, Airtable and Coda are two of the most robust tools to consider.
As you can see from this Coda and Airtable comparison article, both of these tools are similar in so many ways but also unique in their own way. Before settling on either of these, you should compare them deeply to understand their difference.
You may also need to compare other options available such as Coda and Notion[4], Airtable and Notion, or even more traditional options like Sheets, Asana, SmartSheet, and so on.
Sign up for our newsletter and follow us on Twitter to get more insights into our various Low Code discussions.