In business, time is money. The faster you can get tasks done, the more money you make. That's why business process automation is so important. Business process automation is the use of technology to automate business tasks. You might think that you need specialists to set up your business automation system. However, the good news is that nowadays you don't even need to know how to code to streamline processes!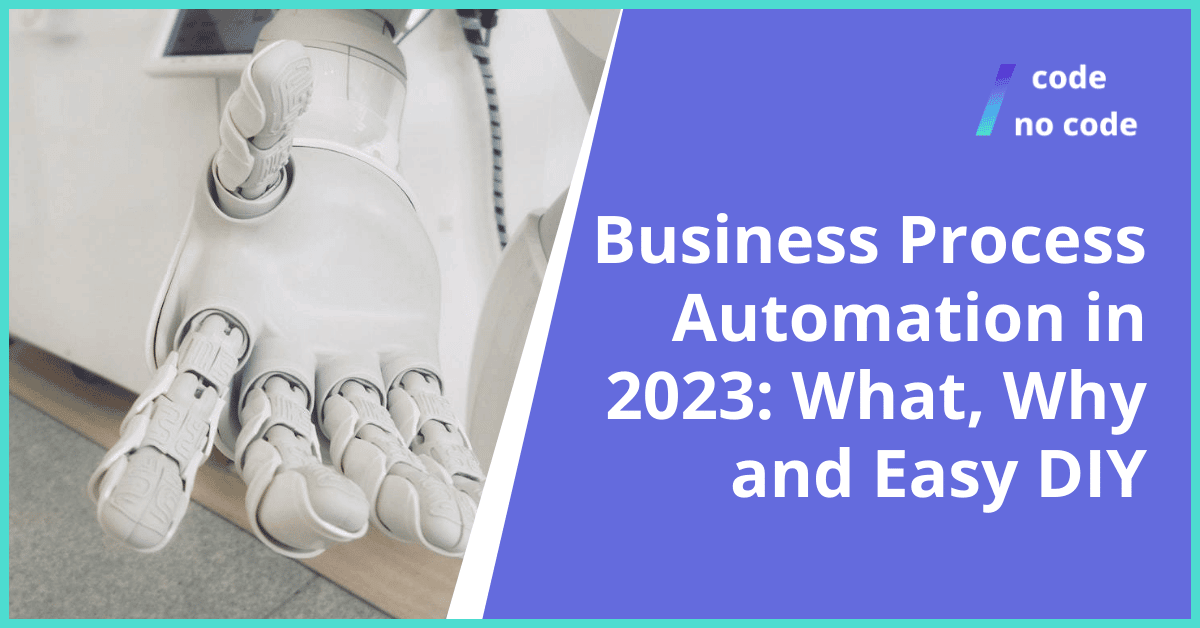 There are a number of No Code tools that make business process automation easy for anyone to do.
In this article, we will discuss what business process automation is, how it's related to robotic process automation and business process management, and the best No Code tools for automating your business processes.
We will also teach you how to automate these processes yourself with ease!
What is Business Process Automation (BPA)?
Business process automation is the use of technology to automate business tasks. This can be done in a number of ways, including robotic process automation (RPA) and business process management (BPM) software[1].
Traditionally, automation meant writing hundreds of lines of code to set up repetitive task execution. However, nowadays even non-technical users can set up powerful workflows that combine several platforms and perform complex actions. Here's our exploration of Code vs No Code Automation.
In addition to that, business process automation can be as simple as using a chatbot to answer customer questions or setting up an automated email response system.
The goal of business process automation is to make business tasks easier and faster to complete, so that you can focus on more important things.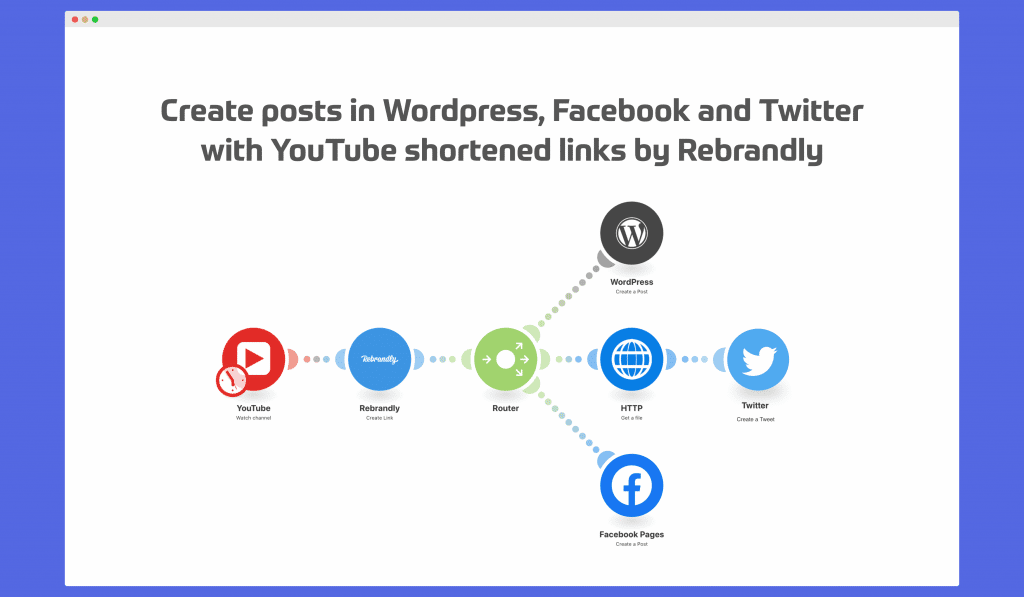 How is Business Process Automation related to Robotic Process Automation (RPA)?
Robotic process automation is the use of software bots to automate repetitive, rule-based business tasks. This might include tasks such as data entry or customer service.
Robotic process automation (RPA) is an easy-to use software technology that makes it possible to build, deploy and manage robots on digital systems[2]. Just like people these bots can do things like understand what they see on a screen or complete keystrokes with ease.
Simply put, RPA is a type of business process automation.
How is Business Process Automation different from Business Process Management (BPM)?
Business process management software, on the other hand, is used to manage and optimize business processes. This includes things like workflow management and document management.
Business Process Management includes the management of all business processes, whether manual or automated[3]. BPA, on the other hand, only includes automated processes. Therefore, BPA is a sub-category of BPM.
ClickUp is an example of business management software. It is a workspace that you can use to assign tasks to colleagues, generate reports, share knowledge and more. You can see more examples of BPM software in our article on Clickup Alternatives.
What Business Processes Should be Automated? Examples of Business Process Automation.
There are a number of business tasks that can be automated, including:
Sending automatic reminders
With business process automation, you can send automatic reminders to your team members or customers. This can be done through email, text message, or even push notification.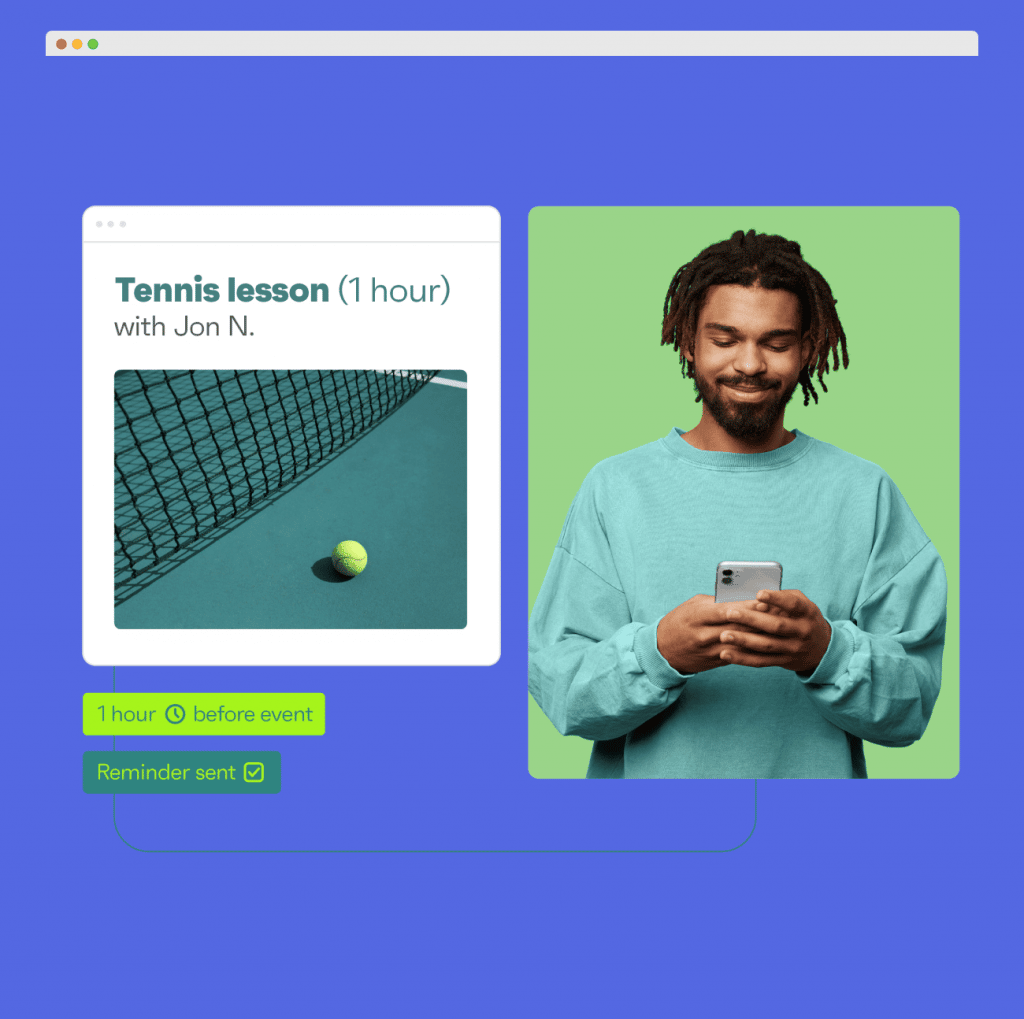 Existing systems can be connected to mailing platforms like Omnisend to reach your customers and employees automatically, when needed.
Creating and sending invoices
Menial tasks like generating invoices can also be automated, which actually reduces the amount of processing errors normally made by humans.
Automation tools like Make or Zapier can be connected to your databases, summarise data and generate invoices.
Generating reports
Automation software can also be used to generate reports. This might include things like sales reports or customer service reports.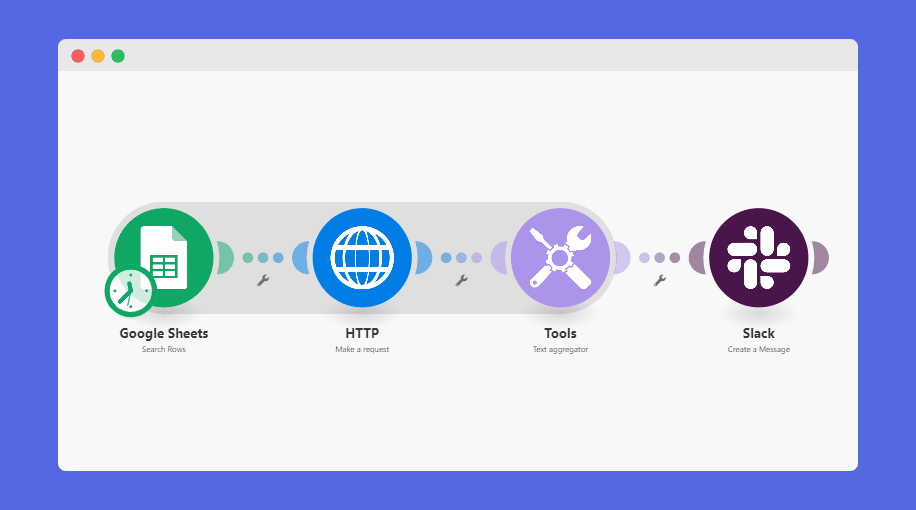 For example, unstructured data entered by your customers in your chatbot can be collected in a Google Sheets doc, filtered by preset filters and represented in PDF format with Make.
Tracking inventory levels
Another application of business process automation BPA is tracking inventory levels and notifying employees when something is low.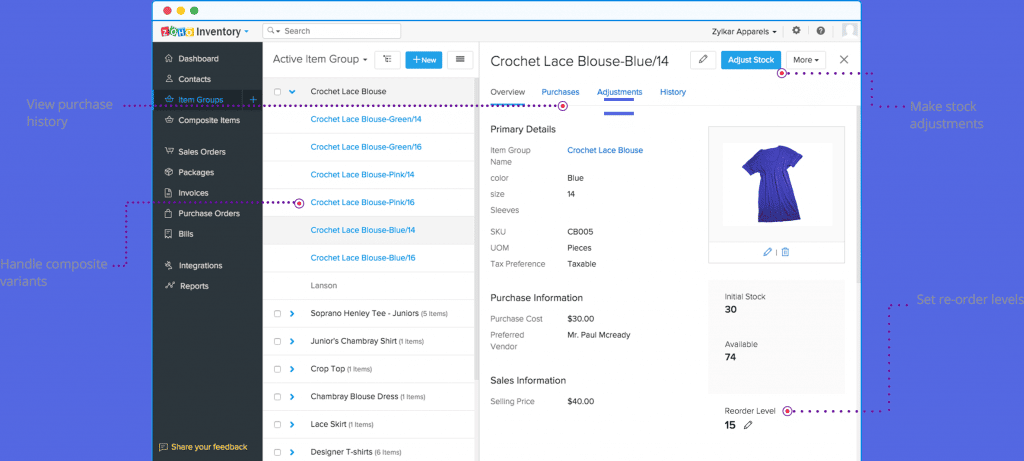 Alternatively, more complex business processes are set up in some firms to completely remove the need of procurement employees and, in the case of low inventory, automatically order replacements.
For this type of automation, one would have to use custom inventory tracking systems built with No Code enterprise tools like Caspio or out-of-the-box inventory management software like Zoho Inventory.
Responding to customer support queries
One of the most popular ways companies use business automation is via a type of customer support software called chatbots.
By using a business process automation tool like Landbot or FlowXO, you can easily create a chatbot for your website or customer support channels that will answer common questions automatically.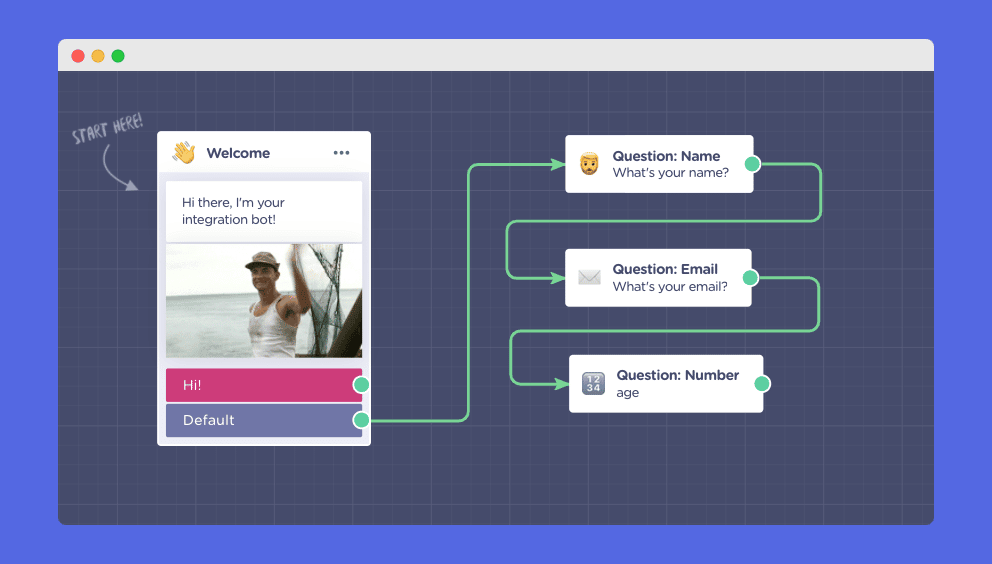 You do not have to automate the entire process if you do not want to. In some cases, it is better to route customer support queries to the appropriate team member, which can also be automated to reduce operational costs.
What are chatbots?
Simply put, chatbots are computer programs that simulate human conversation. They are commonly used in customer service to answer frequently asked questions or provide support.
Simpler chatbots are simply algorithms that are programmed in conditional logic – if a user asks this question, they get that answer.
Others are more complex and use AI (artificial intelligence) to look for specific words or structures in users' questions that suggest a certain answer has to be made.
What Are the Best Business Process Automation Tools?
One of the oldest and most established tools in the industry is Make, formerly Integromat. It is a No Code platform that enables users to set up digital process automation by connecting different apps and services.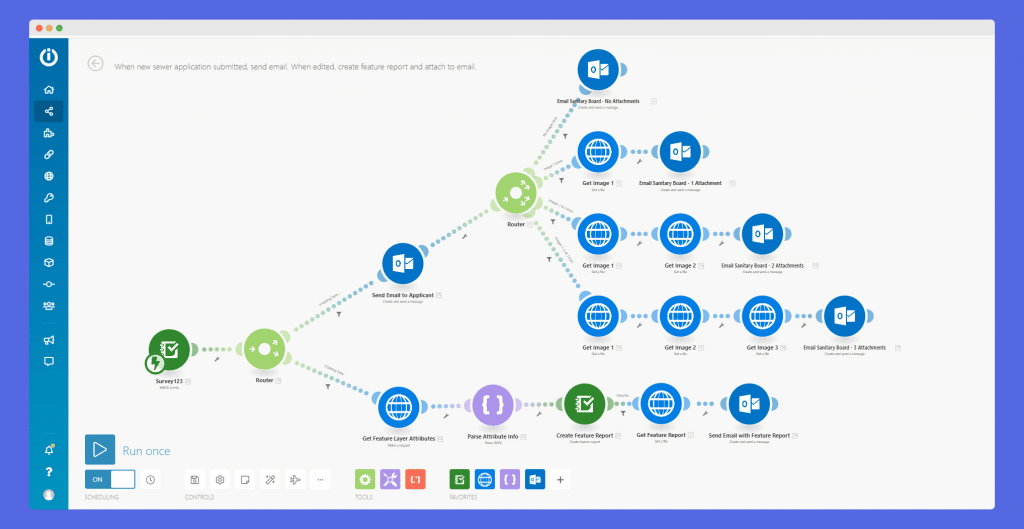 Most Notable Features of Make:
Easy to understand, visual (drag-and-drop) process automation system builder.
Possibility to build infinite workflows, with no limit on the number of steps you can set up.
Ability to schedule workflows, trigger them by an event or run them on demand.
Thousands of native integrations and templates to set up automated processes with ease.
Progressive team collaboration options.
Make use cases:
Set up a workflow which notifies colleagues that you need help with a certain type of task.
Send lead generation form replies to a Google Sheet to collect them all in a single, convenient place.
Assign a new lead to a random salesperson.
Get notified on Slack when someone writes a review of your business on G2 or Capterra.
Another popular tool is N8N, an open-source No Code platform for business process automation. Unlike Make, it is entirely free to use when using its desktop app variant (available for Windows and MacOS) or when self-hosted.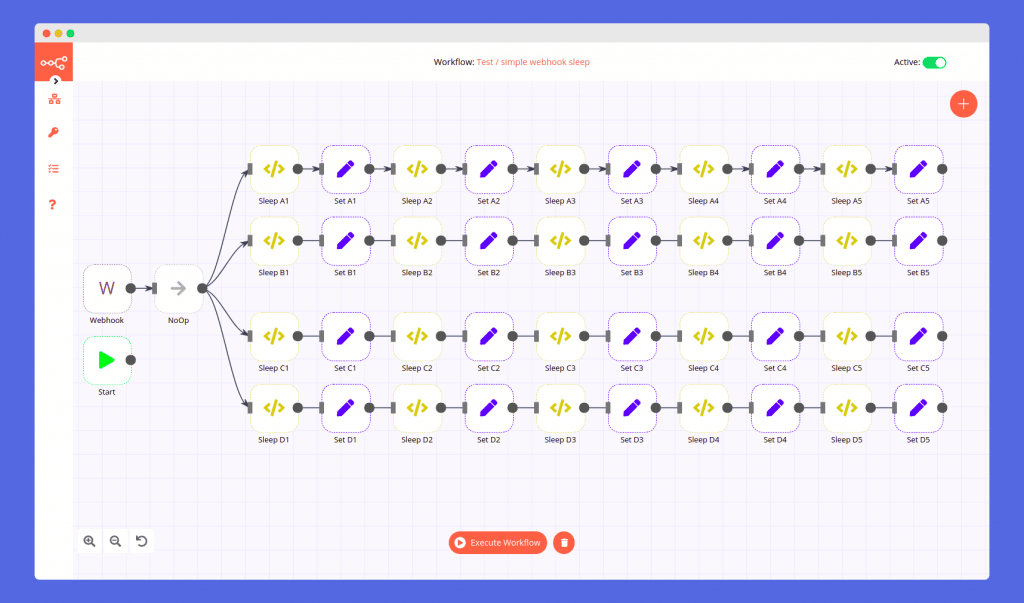 Some features of N8N:
220 pre-made integrations with external apps for easy automation of manual tasks.
Numerous workflow templates for the most common use cases to achieve higher productivity.
Completely free to use desktop app version.
N8N use cases:
Link Stripe payments to your bank accounts and your SalesForce. When a payment is made, the status of a pending deal in SalesForce gets changed from 'pending' to 'paid'.
Automatically check the validity of an email a potential lead left and report its status to your company's Slack.
Automatically scrape data from websites and store it in a database.
Omnisend – Automate Your Sales and Marketing Communication
Omnisend is the perfect tool for your marketing process automation. Originally designed as an emailing platform optimized for eCommerce business users, it is now a very flexible tool that can help you with your digital transformation.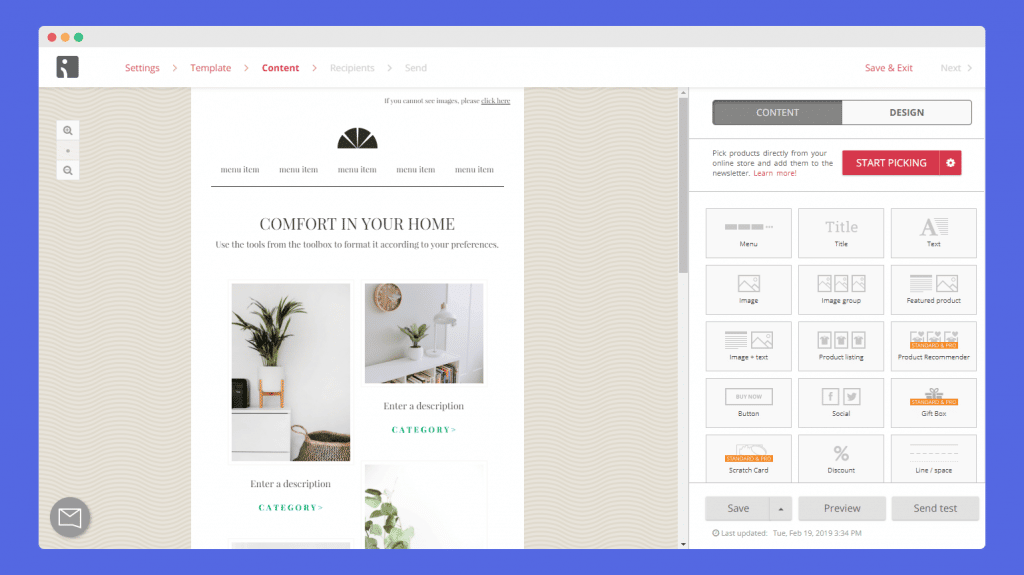 Omnisend's key features include:
More than 70 integrations with other business platforms to make connecting your account to Facebook Ads, WooCommerce, Typeform, etc. a breeze.
Plentiful pre-built templates for emails, SMS messages and automating your workflows.
Reach your customers through emails, SMS and push notifications.
Use interactive signup forms, custom landing pages and page popups to build your SMS and email subscriber list.
Free plan to test the tool and all of its features without worrying about sunk costs.
Use Omnisend to increase conversion rates by automatically adding a time-limited discount code to every first-time buyer's abandoned cart email.
Welcome new subscribers with an automated SMS campaign and offer them a discount for their first purchase.
Set up page popups and signup forms to quickly build your SMS and email subscriber lists.
Airslate – Automate Your Document Workflows
Airslate is a business process automation tool that helps companies automate their document workflows. It is designed to streamline and optimize business processes by automating the creation, signing, and sending of documents.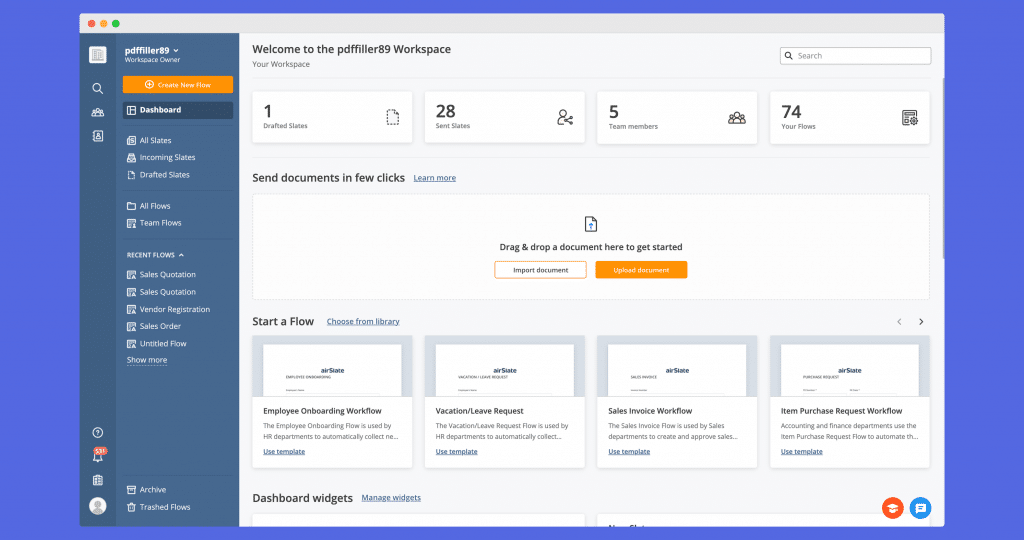 Airslate's key features include:
A wide range of integrations with business platforms such as Salesforce, Google Drive, OneDrive, Dropbox, etc.
Ability to automate the creation of documents from templates.
Electronic signatures for legally binding documents.
Tracking and analytics to see how your document workflow is performing.
Generate contracts from Salesforce data and have them automatically sent to get signed by the relevant parties.
Send out documents for signature and track their progress through the Airslate interface.
Receive real-time alerts when a document has been signed.
Integrate payment collection into your quote-creation or contract negotiation workflows.
Create RPA workflows and set up bots to automate the scraping of data, data entry, reminders and other actions.
Landbot – Automate Your Customer Support
For chatbots, a popular option is Landbot.io. This platform enables you to easily create chatbots without needing any coding skills!
With Landbot, you will only have to spend a couple of hours building a chatbot (or even less, if you use one of the available templates).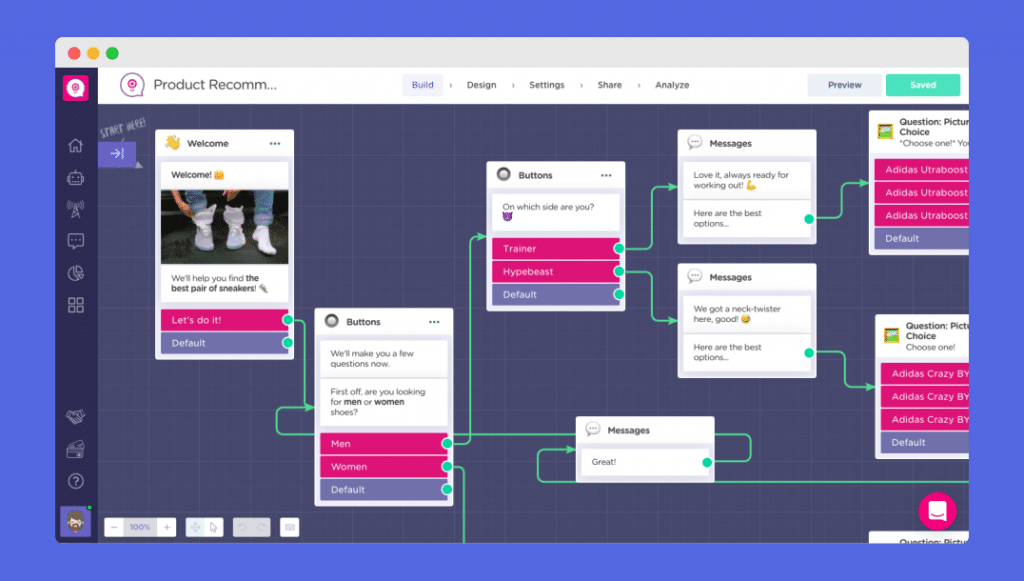 Your work will result in you being available to your customers 24/7, basic queries answered without you doing a thing and important information saved in your Slack or other platforms.
Increase your customer satisfaction and automate recurring processes in communication with Landbot.
Landbot's key features:
Numerous available platforms to host your chatbot on: WhatsApp, your own website or any web/mobile app out there.
Fully automate your communication business operations with customers through WhatsApp.
Push information through native integrations and web hooks to external services like Slack, Google Sheets, Calendly.
Process transactions directly in your chatbot with the Stripe integration.
Use numerous templates to reduce human error of setting up your first chatbot.
Set up a customer support chatbot to reduce the manual effort of filtering out spam queries and answering basic questions.
Create a survey you can send to your customers automatically.
Capture website visitor information and collect leads via lead collection forms.
Promote your eCommerce products to customers who need advice on what to choose.

How to Automate Business Processes? Step-by-Step Guide.
The best way to automate your business processes is to use a No Code automation tool like Make or Landbot. These tools enable you to connect different apps and services together, without needing any coding skills!
Further on, we will show you a step-by-step guide on how to set up business process automation software yourself. As a result, you will increase the overall operational efficiency of your customer-facing processes.
How to Automate Your Lead Generation
For this tutorial, we are going to build a customer-facing chatbot that will eliminate wasteful activities from your sales employees and will act as a first point of contact for your potential customers.
Creating a Free Landbot Account
The first thing that you will need to do is set up a free Landbot account. Go to Landbot.io, press the button "Sign Up Free" and enter the required information.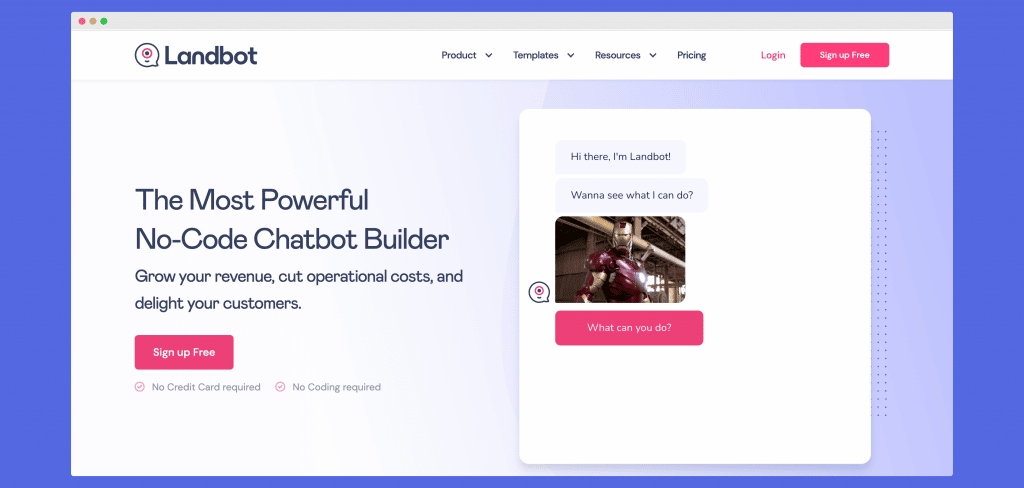 Picking the Right Template
In top right corner of your dashboard, press "Build a Chatbot" and then "Landbot Web" in the pop-up that appears.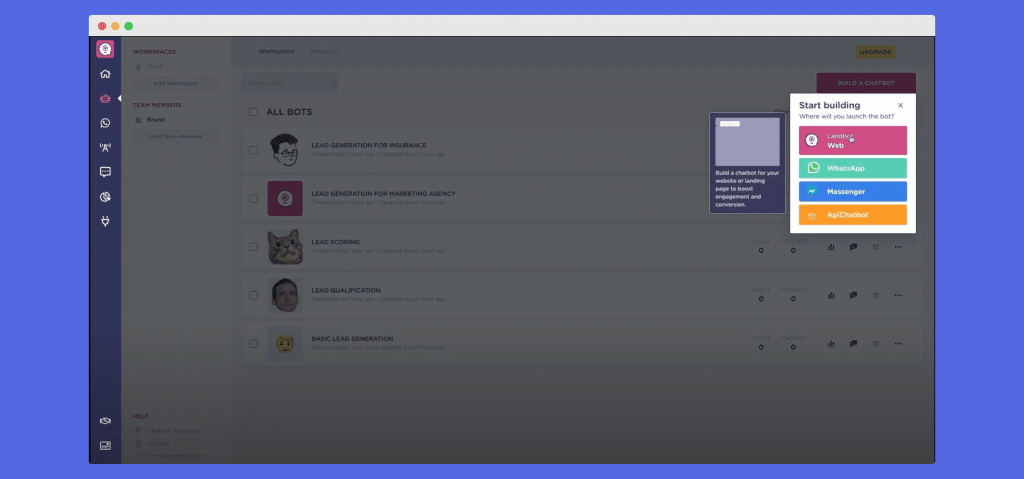 Since this is our very first chatbot, let's pick a template to make our life easier and the results quicker.
Search for "lead generation" in the search bar at the top and pick the basic lead generation template.
Lead Generation Chatbot Template
We are redirected to the chatbot builder, with the lead generation chatbot already set up.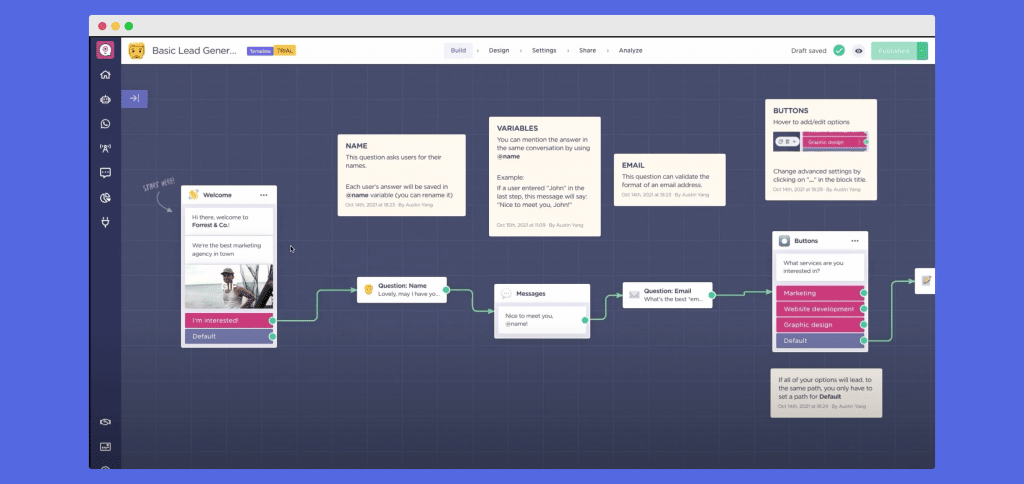 Let's examine what the template includes by pressing the eye button (preview) in the top right of the screen. We can now preview and test the flow of the chatbot.
This template starts with a greeting, then asks the user their name and asks to input their email address. After that, the bot asks the user to choose from 3 services that your company offers.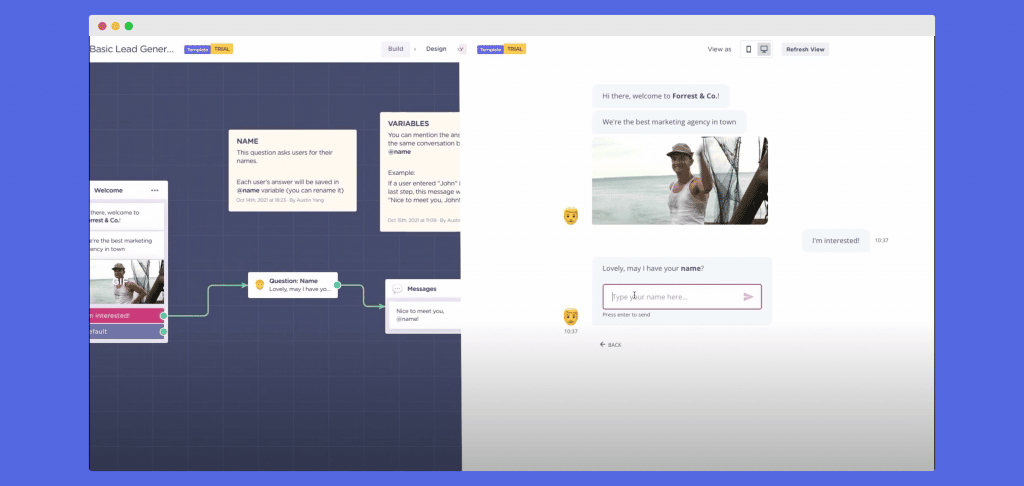 The last and optional input that the user is asked to make is a free-form text box for additional information.
The very last step is a thank you message that mentions the email address the user has written to confirm it in the user's head and a promise to get in touch.
Customising Your Template
You can delete any block (a part of the chatbot that performs some action) by clicking the trash can button that appears when hovering your mouse over the block.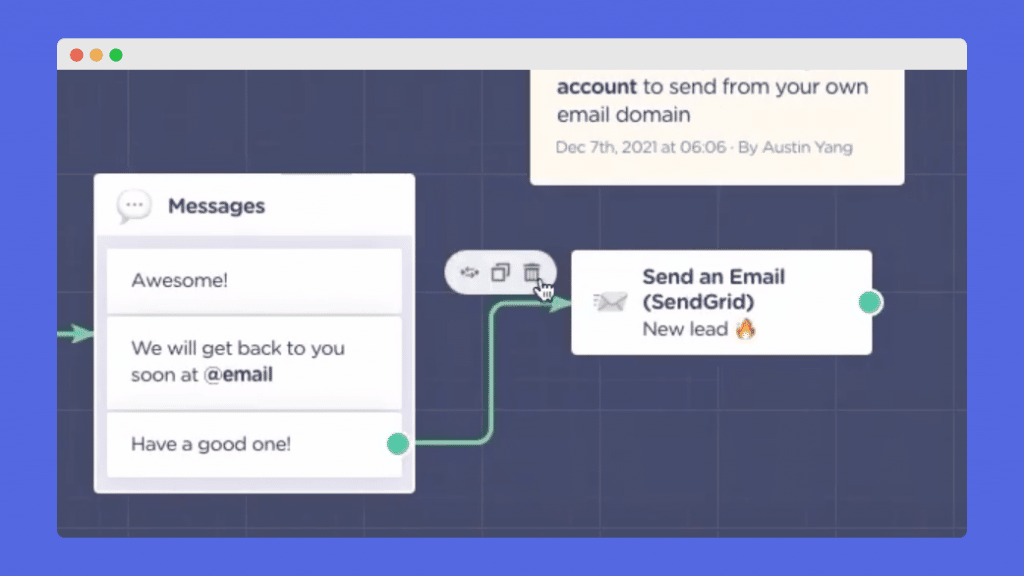 Edit blocks by simply pressing on them with your mouse.
Add a new block by pressing on the green dot found on an existing block and dragging the mouse where you want the next block in the flow to be seen.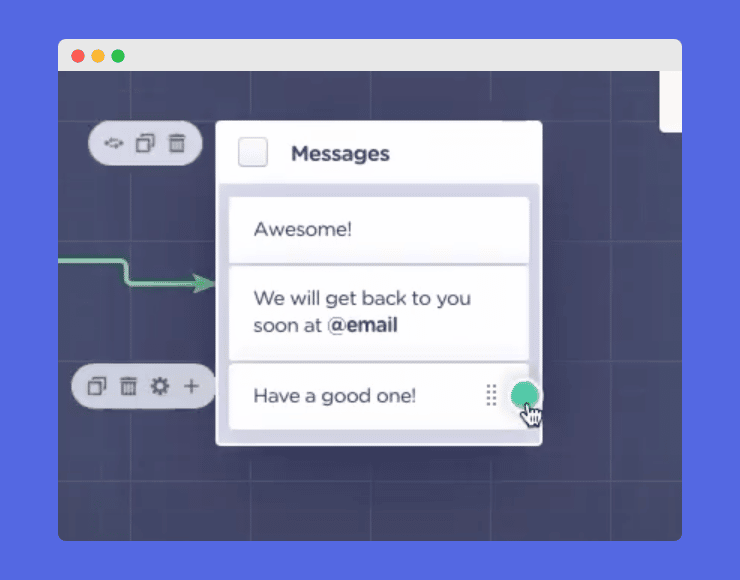 You will then be given a prompt on what block you want to choose to insert.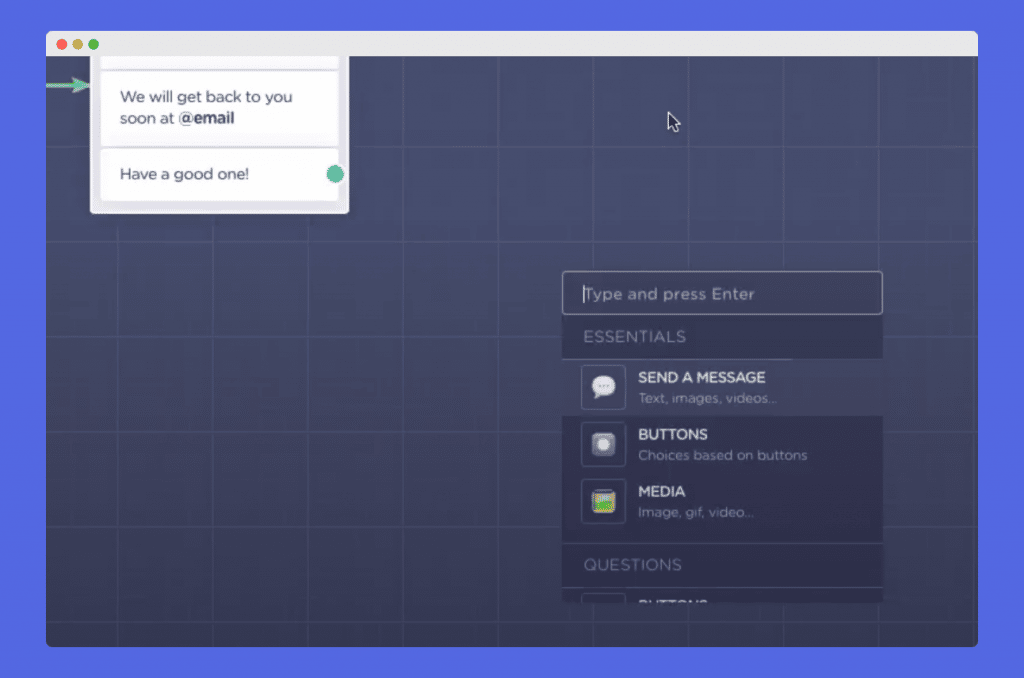 How to Make the Template Your Own
For the quickest results, we will be doing only a few actions to personalise the template for ourselves.
Firstly, edit the opening message to introduce your company instead of the sample one.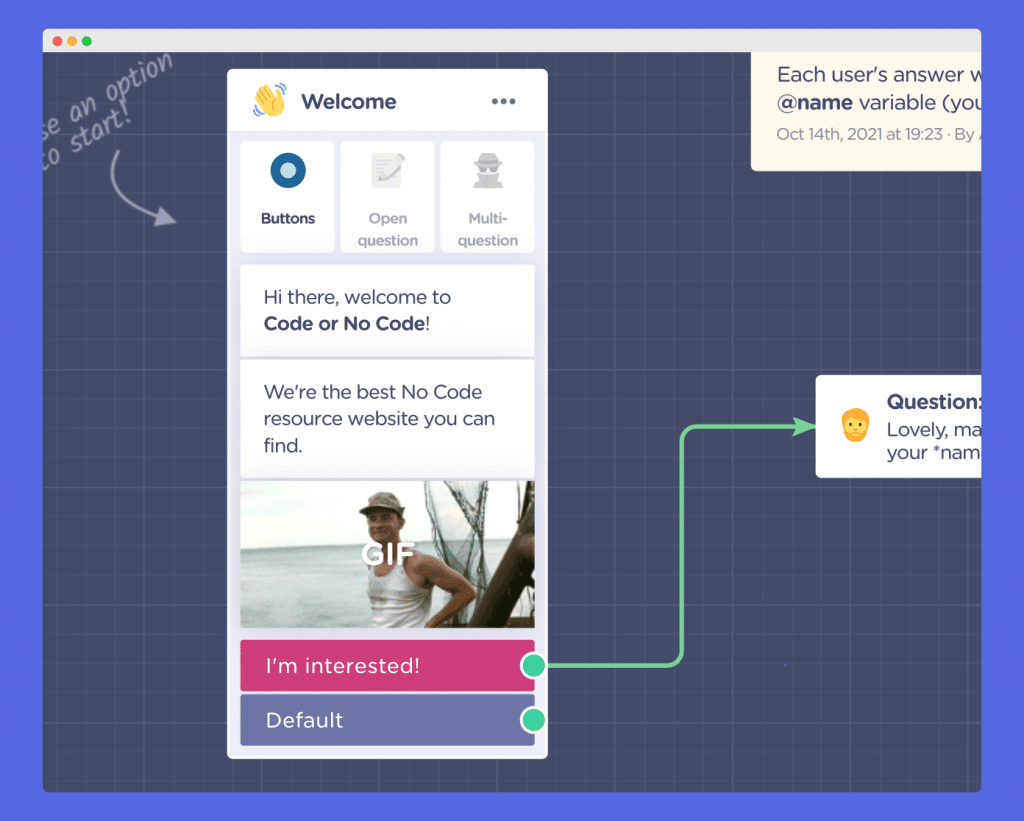 Then, edit the services selection to display the services that you actually offer.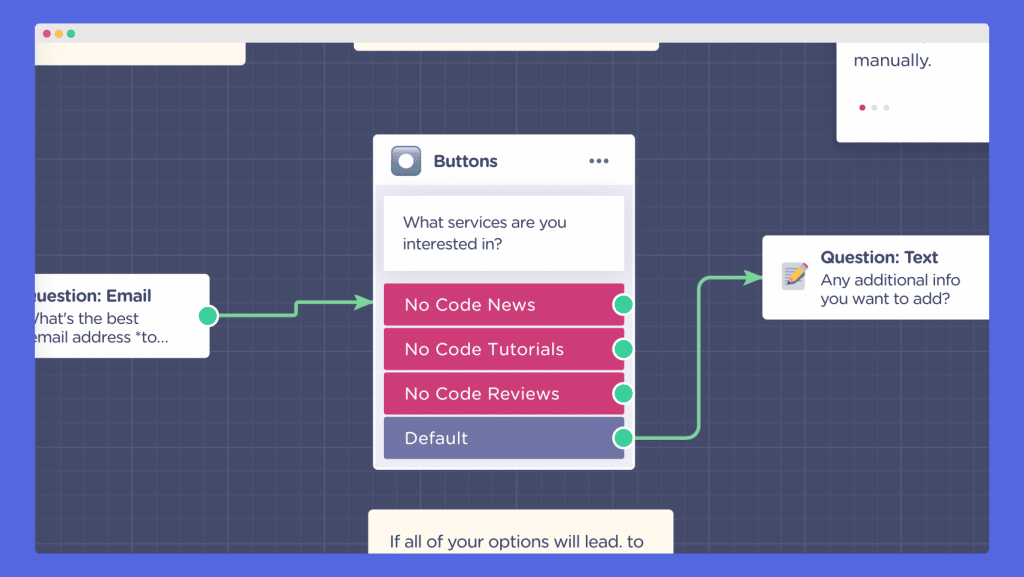 After that, enter the email that you want your leads to be sent to in the last block. Even though the template is originally designed to send an email to your leads, we feel that it's better if you yourself are notified of a new lead. Then, you can send a personal email to the person.
Of course, this only works if you are not dealing with hundreds of leads every day, at which point it's best to automate the first email.
Edit the last block and enter your email at the bottom, together with the message you want it to say.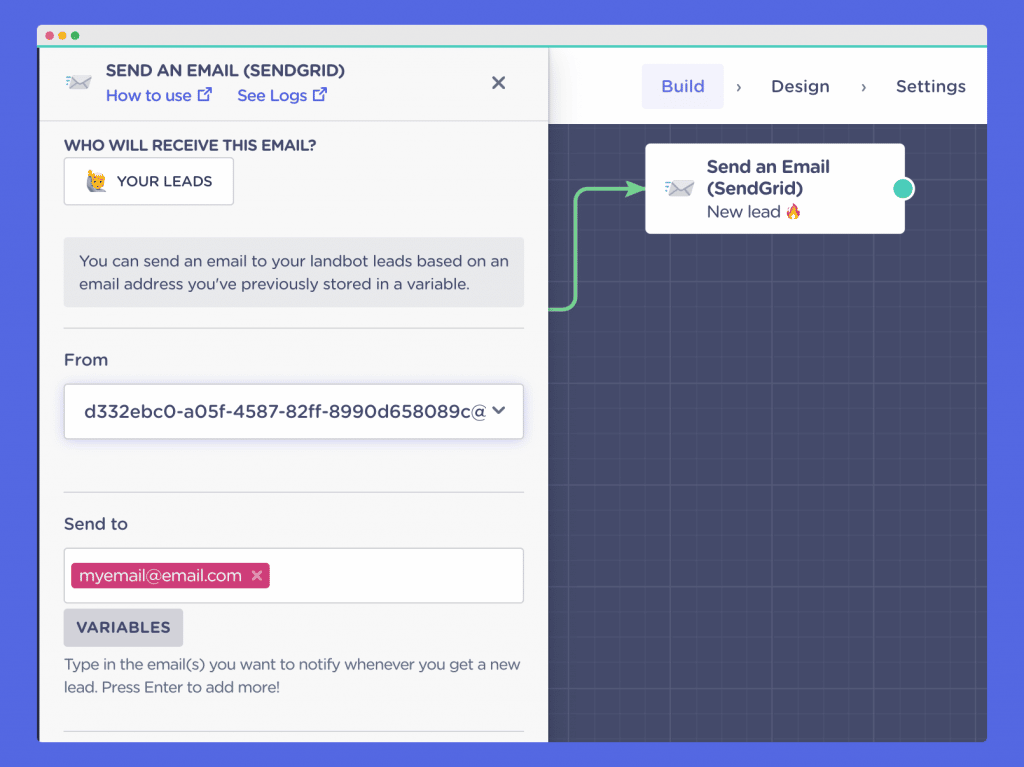 That's it, we have made a chatbot in just a few minutes! The next step is actually putting it on our website.
Embed Your Chatbot into Your Website
By pressing the share button in the top middle of the screen, we are directed to the sharing/embedding window.
There are four options to choose from:
Livechat: the chatbot will be seen in a chat window at the bottom right of the screen.
Full Page: the website will have a dedicated page for the chatbot.
Embed: place the chatbot in a custom field within your website's design.
Popup: the chatbot will be seen as a popup on your website.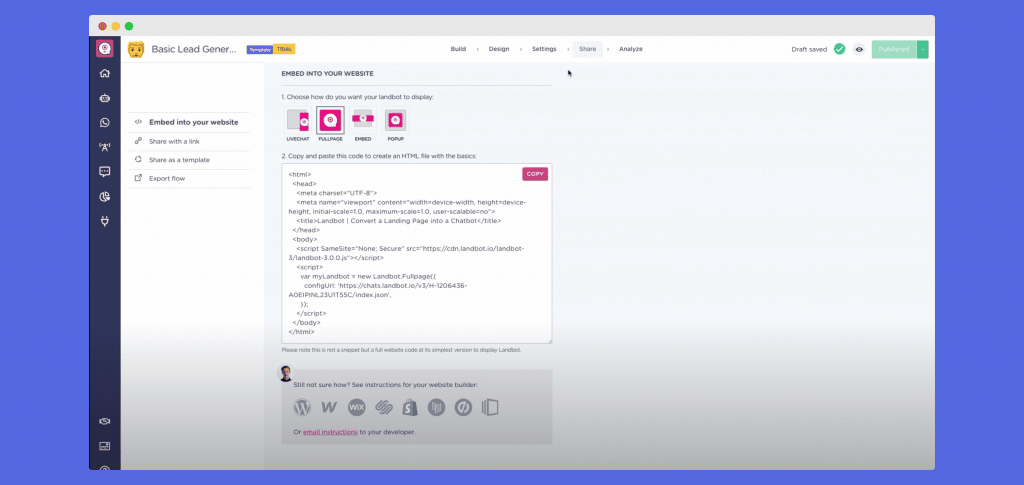 After choosing one of these options, just copy the code in the text box and paste it into the <head> section of your website's code.
Depending on the website builder you use, there are adapted instructions available in the same window for: WordPress, Webflow, Wix, Squarespace, Shopify, Carrd and others.
If you are not sure which website builder to use for your eCommerce business, here's a comparison of the most solid players out there: Webflow vs Shopify.
If you do not want to host the chatbot yourself, you can share a link that will lead to a full-page version of the bot hosted on the Landbot website.
Just press the "share with a link" tab on the left menu and copy the link.
That's it!
You have built your very own chatbot, congratulations!
As you can see, business process automation is a great way to reduce operating costs and save time. By using a No Code tool like Landbot, you can easily set up business process automation without any coding skills!
Use No Code for Your Business Process Automation BPA today!
In this article, we have shown you how you can improve your operations management by automating repetitive processes, hence saving time and money.
We have also shared with you a couple of examples of No Code BPA software that will help you get started quickly and without any headaches.
Now it's your turn! Pick one of the No Code business process automation tools we listed earlier and start automating your business processes today.
You will be surprised how much time and money you can save in the long run. Thanks for reading!
Please feel free to share this article if you found it useful! And don't forget to follow us on Twitter for more tips on business process automation and other No Code topics.