As the world progresses further into the 21st Century, software applications and websites have become an increasingly crucial part of every endeavor. This trend is expressed very blatantly in the world of business.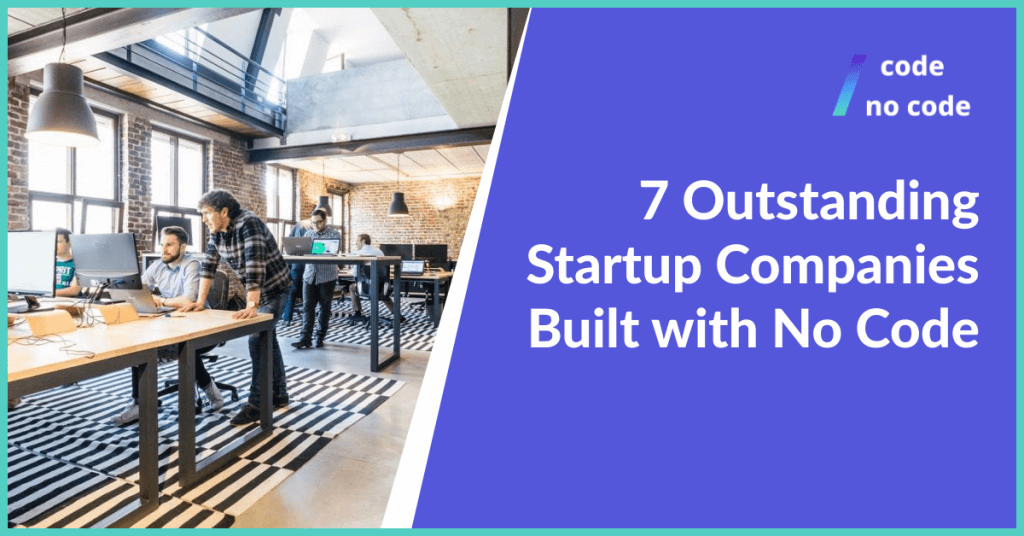 From large companies to small businesses, every industry now relies on the capabilities of web apps. It's also not far-fetched to say virtually all of them operate websites and mobile apps.
However, creating a web app or website has historically been a very cumbersome affair requiring the paid services of expert developers. This used to be a major problem for startup businesses that aren't able to afford such services. Luckily, there is a modern solution and we'll be talking about No Code Startups that cracked the code first.
Enter the No Code Startup Revolution
Recently, companies all over the world have begun to take web app and website platform development into their hands. This move has been made possible by cutting edge innovations known as No Code tools.
A No Code tool allows users to design website platforms and software such as mobile or desktop apps cost-effectively and without having to write a single line of code. This can be seen as a major advantage for business startups.
Non-technical founders no longer have to wait for development teams to scope, build and test their web platforms or app products at huge expense before launch.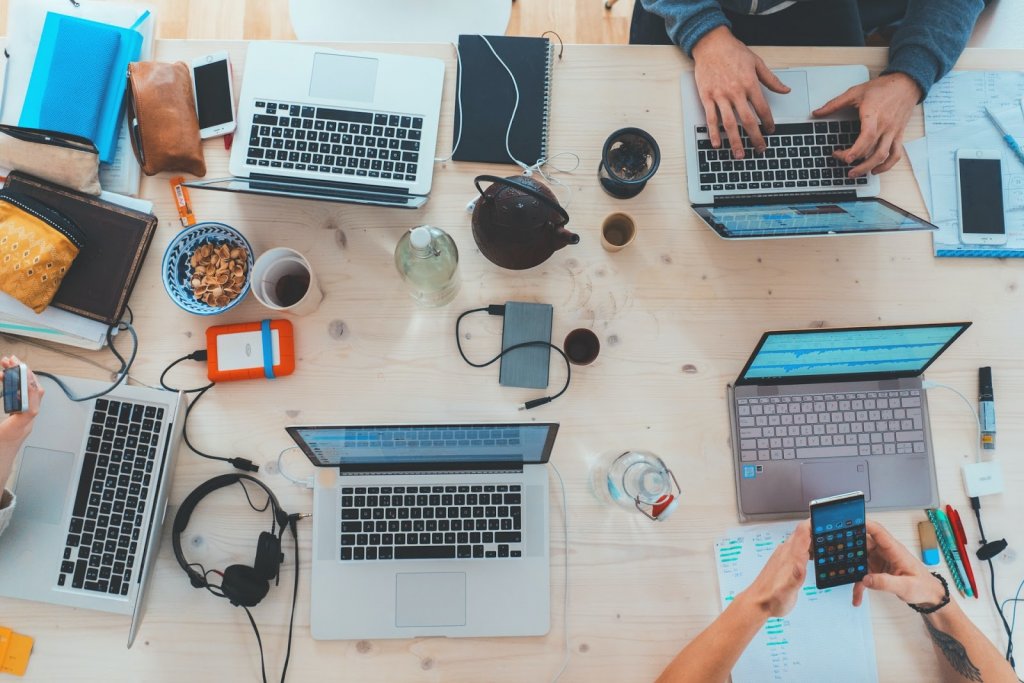 No Code development is still in its early days, but there are already a number of outstanding startups that have been built with No Code. These companies prove that you don't need to know how to write code to create a successful business.
No Code development tools make it easy for anyone to build websites, apps, and software without any programming experience. This means that anyone can create a valuable product or service without hiring expensive developers.
However, you may wonder about how well startups built with No Code platforms can perform. Is it sustainable? Is it scalable? How well does it deliver? Should you really consider a No Code platform for your business? To answer these questions, we will be looking at 7 great startup businesses that are based on No Code development.
Lambda School
Kollecto Tech
Dividend Finance
Switchboard
Ensemble19
Plato
Qoins
Let's take a closer look at these mavericks.
1. Lambda School (or the Bloom Institute of Technology)
Lambda School is an online coding boot camp founded by Austen Allred and Ben Nelson in 2017. It became famous at its launch for being the first boot camp to utilize income share agreements as a financing method.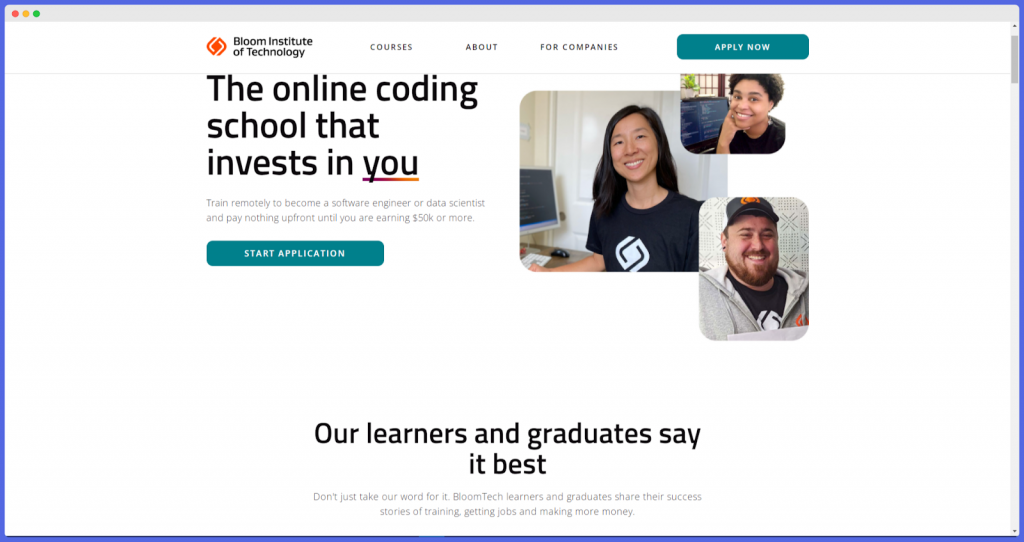 Now, it has innovatively redefined the world of virtual education. With a mission statement to provide a low-risk path to higher income, it offers comprehensive courses in backend software coding/development, data science, and web development.
Furthermore, with a 4.45/5 rating, it currently ranks as the best software coding boot camp in 2022, with an annual revenue of about $88.9 million.
What No Code Platforms Enable Lambda School?
The Lambda School team built its MVP (which now serves thousands of students) using Low Code tools like Retool, Airtable, and Typeform. They've also come to add some No Code resources like Webflow, Zapier, and Calendly to their platform.
2. Kollecto Tech and Data Freelancers
Kollecto is an art business that runs an eponymously named app. Founded by entrepreneur Tara Reed in 2014. The goal of this platform is to create a digital marketplace app where users can have access to personal art buyers and advisers.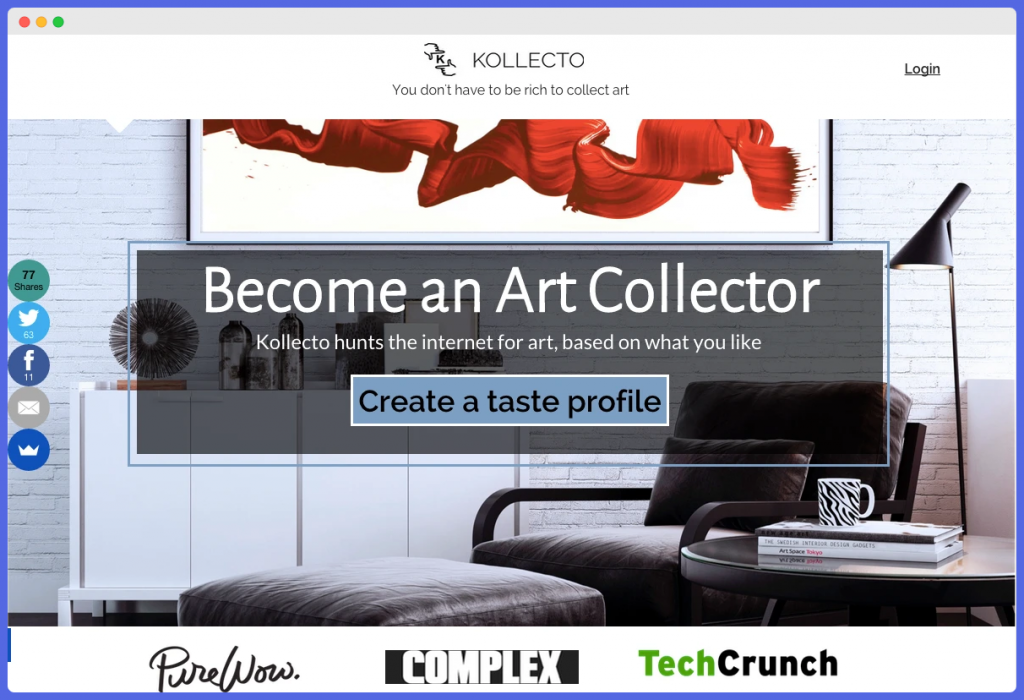 As a young art collector, Reed was frustrated by the fact that there was no single app platform where art lovers could access expert recommendations on cool art. Furthermore, she hoped for a way for potential clients to buy their art pieces. This inspired her to create her own digital marketplace platform to solve this problem.
Today, due to the huge success of the project, Reed has been described as a millionaire who built an app without knowing how to code or employing expert developers. Currently, Kollecto generates an annual revenue of about $5 million.
Reed has also started an online school for No Code startups called "Apps Without Code", where people are taught to create app software with no coding skills required.
No Code Tools That Enabled the Project
A firm believer in quick iteration and MVP release, Reed initially made use of Low Code tools like Typeform, Plasso, and Stripe to create the website for her Kollecto project. As customers welcomed the project, she continued to refine the development tools used, eventually adding new tools like Zapier and SurveyGizmo.
However, things began to take a downturn when Kollecto hit 1500 users. Then, she discovered Bubble, which enabled her to create the art-matching algorithm she needed in just three weeks. Reed now testifies to the unmatched flexibility and power of Bubble among other tools.
3. Dividend Finance
Dividend Finance is another remarkable example of a successful No Code startup, specifically in the financial market. Founded in 2013, this San Francisco-based business is the leading provider of renewable energy and energy-efficient financing solutions for property owners.
The services rendered by the platform include residential solar loans, solar financing, and real asset investment.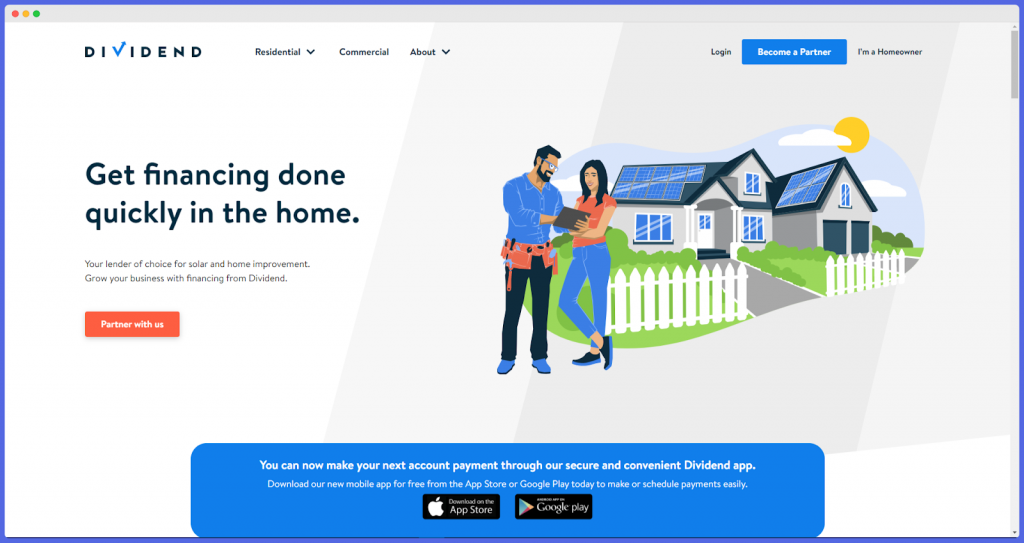 Initially, they issued $234.59 million worth of asset-backed securities according to Business Wire. Then with Citibank and Credit Suisse, they elevated their funding capacity to $350 million under solar loan financing facilities.
With its top-rate services, Dividend Finance has turned the market of renewable energy on its head, and it continues to grow. It received the "Esoteric ABS Issuer of the Year" award in 2020, as well as the Esoteric ABS Deal of the Year award in both 2017 and 2020.
As of January 2022, the Fifth Third Bank announced definitive agreements to acquire the business, and the deal is to be finalized in the second quarter of the year.
No Code Tools That Enabled the Dividend Finance Platform
Dividend Finance is another of many examples of No Code startups built entirely on Bubble. Using this platform, they have greatly simplified the process of applying for a loan. They have also addressed some specific challenges in home improvement such as red tape and bad contractors.
4. Switchboard
A product of the data company known as "Ads on Top", this revolutionary example of a No Code project focused on putting ad screens on Uber and Lyft cars. However, this turned out to be more expensive than was envisioned, so the team turned its attention to solving a different problem that was discovered along the way.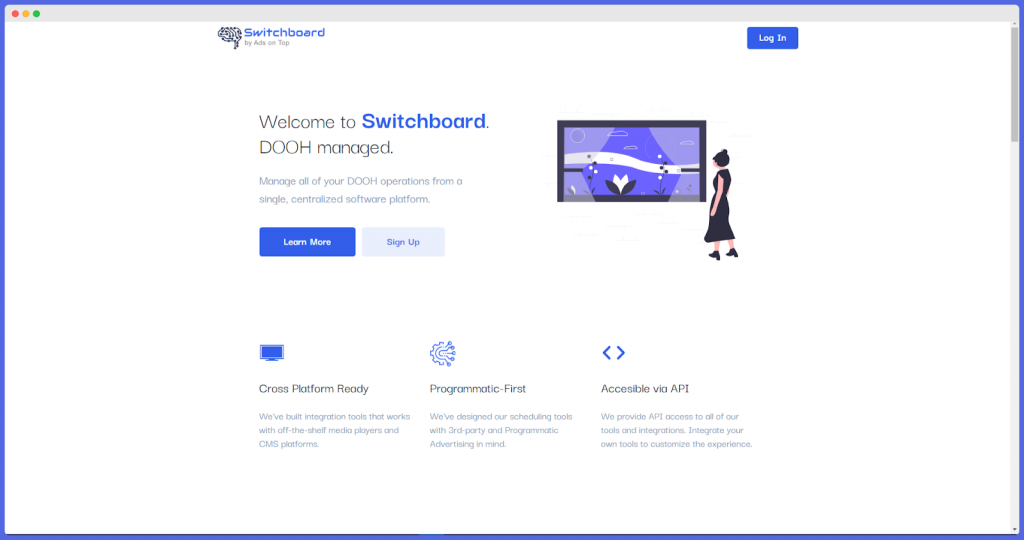 Founder David Pal found that advertising screens, especially large billboards, each ran on separate operating systems, thus making them hard to coordinate and manage at scale as networks of such billboards expanded.
So, David and his team set to work on a solution that offered a unified point of control for such complex networks.
Thus, Switchboard was born. It's essentially a system that enables companies to schedule and track content, monitor screen health, and automate the integration of third-party programmatic advertising, all from one user interface.
Over the years, Switchboard has shown itself to be a very profitable next generation SaaS platform.
No Code Tools that Went Into Making Switchboard
Switchboard is also one of the many projects based entirely on Bubble.
5. Ensemble19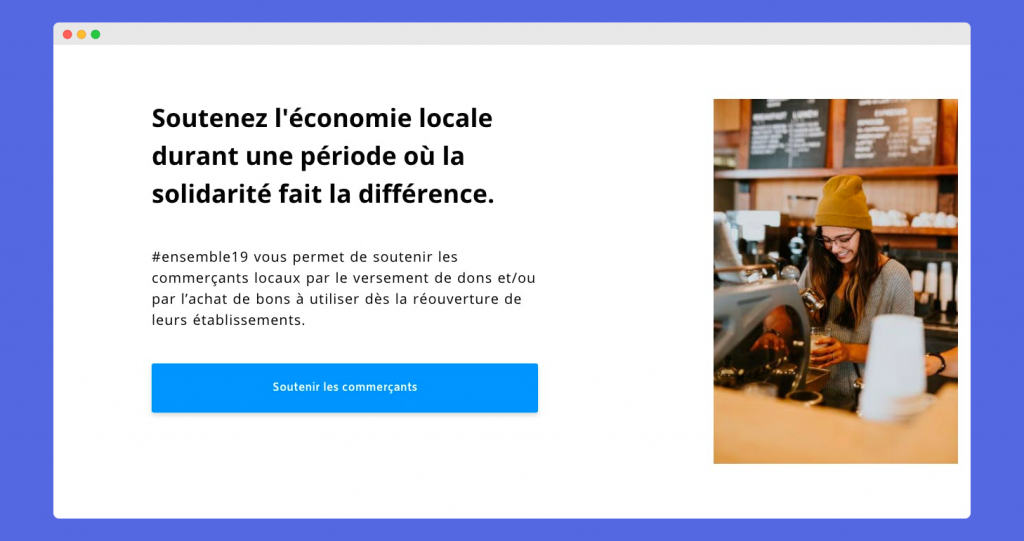 This next project, though not a startup per se, is nevertheless an example of how the No Code revolution can enable people to get projects off the ground very quickly in times of crisis.
This project was envisioned by HuggyStudio, a Bubble agency based in Switzerland. The goal was to raise money from willing individuals through donations to support local sellers during the CoVID pandemic.
Donors could choose which specific businesses they wished to offer aid to as well as how much to offer. By the time Ensemble19 closed its doors, over a thousand people had benefited from it, and 47% of what was realized came from donations.
No Code Tools that Made Ensemble19 Possible
The money donated was transferred to the target businesses through Stripe, after which the donor received a voucher that could be used at such markets post-CoVID. Furthermore, the entire project was built with No Code, relying only on Bubble.
6. Plato
Currently based in San Francisco, California, this company was founded in 2017 by French entrepreneurs Quang Hoang and Jean-Baptiste Coger. Plato ran a team that, in 2016, got accepted into YCombinator.
It was Quang's experience at YCombinator that ultimately resulted in the founding of Plato the next year.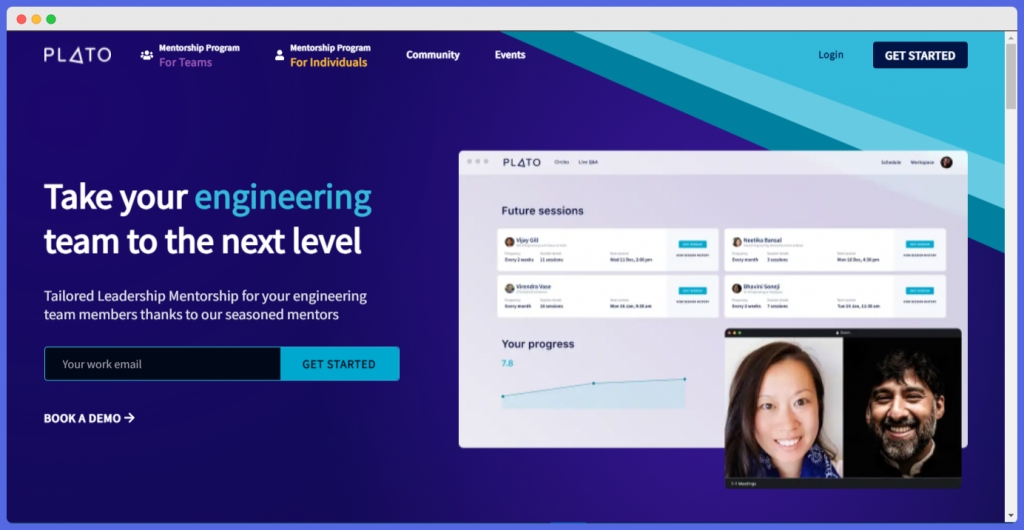 The company was able to raise $13 million in funding through YCombinator. The fundraising success of Plato illustrates the fact that companies that build MVPs based on Bubble can get funding through startup accelerators.
Plato's stated mission is to help engineering clients and other product leaders to learn soft skills as a channel toward goal orientated outcomes such as building better teams. To do this, Plato connects engineers with specific challenges to mentors from the best companies in the world.
Plato runs its entire back office on Bubble's No Code platform. Furthermore, the back office contains event-specific landing pages and a tracking system.
The landing pages were created using Bubble, enabling Plato to match engineers with the most suitable mentors hyper quickly.
7. Qoins
Qoins is a financial application that offers financial coaching to people to assist them to pay off their debts faster. This app also offers daily roundups on everyday purchases in addition to payroll deductions, all geared at easing the process of getting clients out of their financial debts.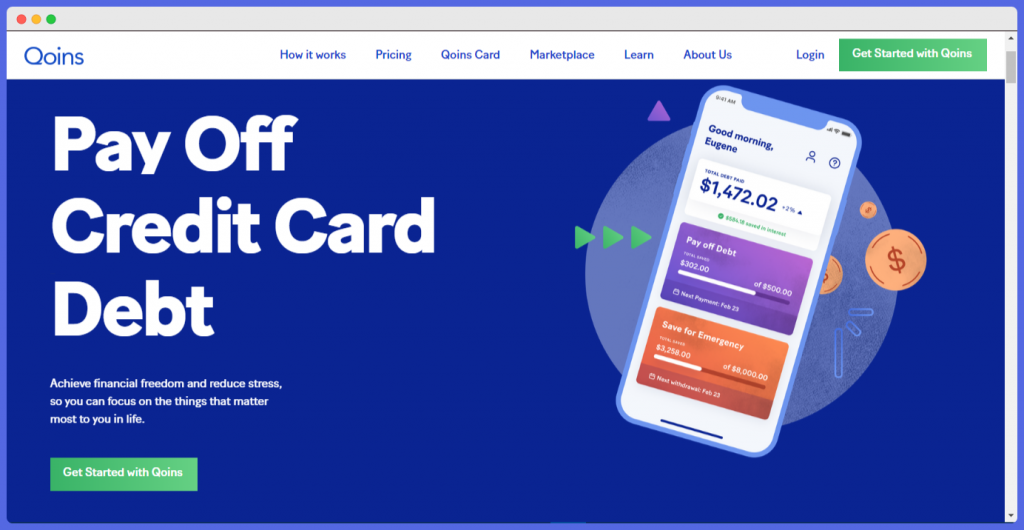 Qoins's co-founder, Nate Washington, has stated that the company uses Bubble plugins throughout major parts of their business processes. This eventually enables them to impact their target market community more efficiently without need for a large team of developers.
Closing Thoughts on No Code Startups
No Code development has the potential to change how startups are built and funded. With no need for a team of programmers, founders can get their products off the ground quickly and cheaply. This could lead to an increase in the number of successful startups and more investment in early-stage companies.
Thus, It's not a stretch to say that if you have a start up underway, and you can successfully integrate No Code philosophy as effectively as the above-discussed start up projects, yours should eventually enter this list as well.