When we first started using Bubble a few years ago, it was a struggle to find out little performance-boosting features from the plugins store. Since then, the store has upgraded a lot. Today, we have thousands of plugins created by team Bubble and the community to make your life easy. Whether you are building a website, mobile app, or web app, these plugins will help you make your product powerful. We have curated the list of the top Bubble Plugins. But before jumping to the list, it is important to understand the Pros and Cons of these plugins.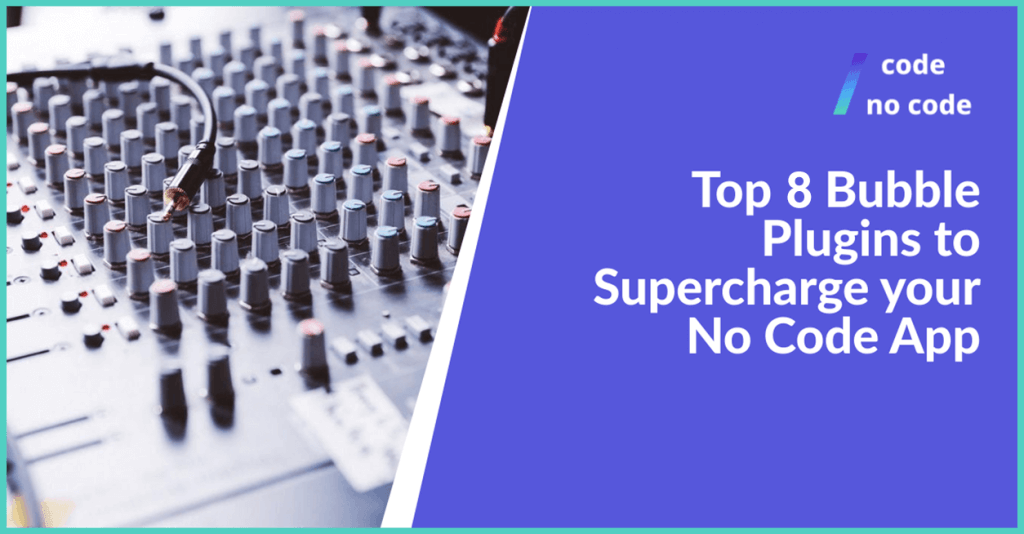 Top Benefits and Drawbacks of Plugins
Benefits
Saves time
When you are using a plugin instead of building the feature yourself or automating the services, you are saving a lot of time that could be used in strategizing or adding new features to your product.
Provides Support
The plugins created by Bubble would provide support according to industry standards but apart from that, it is a little variable. Some plugin owners might respond within a day and some might ghost you forever. If support is necessary for you, research your plugin builders before investing or even installing.
Cost-Effective
The pricing is divided into two parts:
1. Monthly
2. Lifetime
Although a lot of plugins do not have a lifetime payment option, the prices are nominal. If there is a plugin that is a requisite for your business, you can contact the creator for a customized plan. It might not work every time, but it's worth a shot.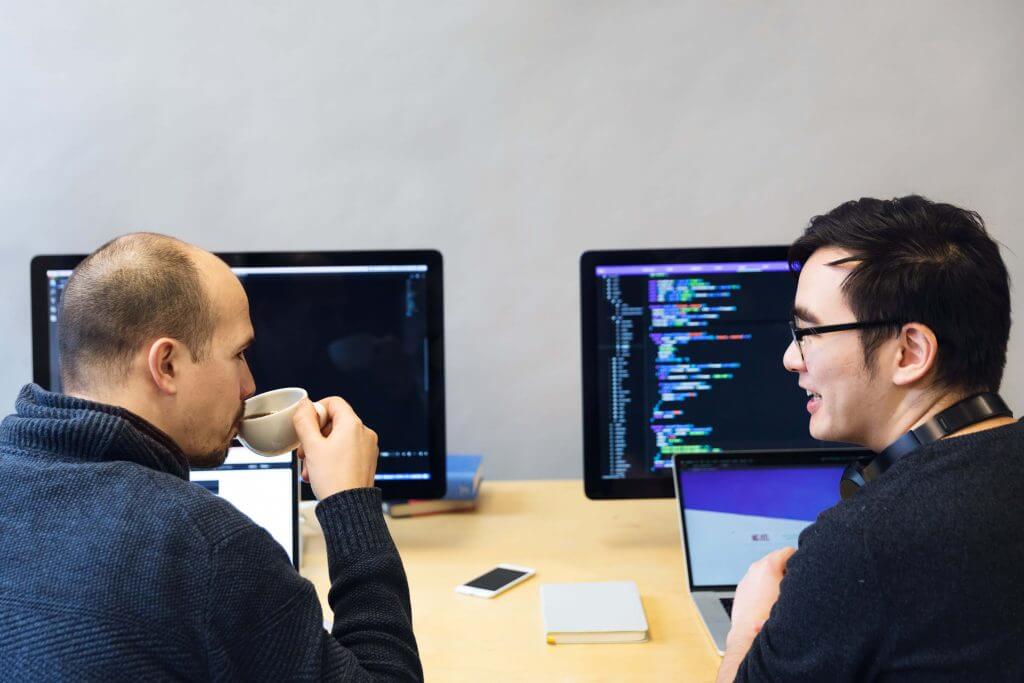 Drawbacks
Increased Load time
Each of these plugins will have an impact on the performance of your app. Beta test the load time of your product after installing a plugin. We advise not to install a lot of plugins of animations and visual value unless they are necessary for your product. Since they load in a ton of external Javascript slowing your pages down.
Do not be afraid though, there are other ways to decrease the load time [1] of your app.
Categories
Bubble has divided plugins into various categories. Most of these plugins overlap with two or three categories. Here is a brief description of the most popular categories.
Media - The plugins that allow you to easily add media (Photos, Videos, Animations) to the app.
Location - The plugins for adding maps, distance matrix, and different time zones to your Bubble app.
Social Network - This category of plugins allows you to add integrations of social media to your Bubble app. These plugins will help you embed YouTube playlists and integrate Discord channels with your website or app.
Payment - Power up your app with payment gateway integration. Get API to connect services like PayPal and Stripe to your product.
Data (things) - A wide array of plugins that allow you to navigate, store or manage data are included in this category.
Top Bubble Plugins That You Must Try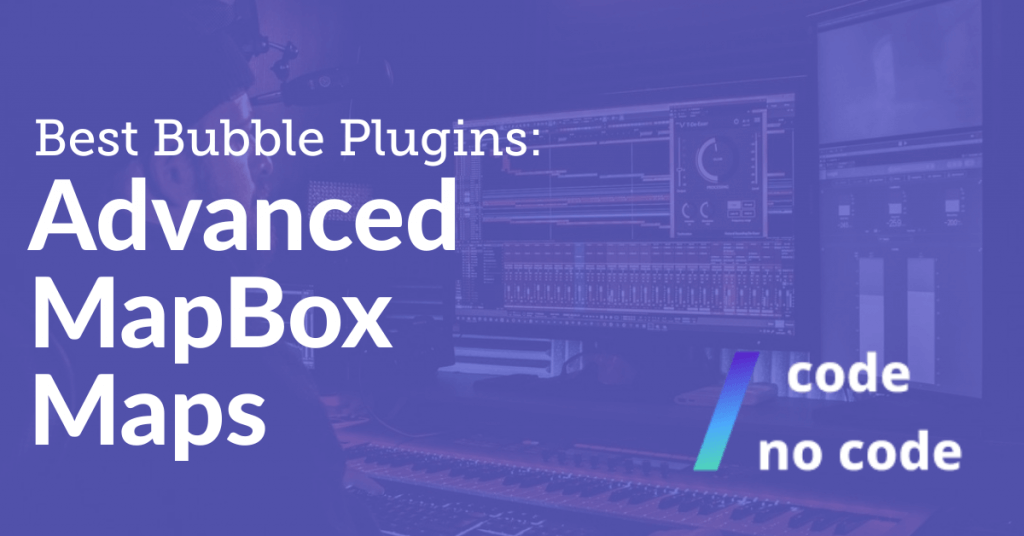 Price - $12/month
Categories - Productivity, Data (things), Analytics, Social Network, Location, Visual Elements
It is the easiest and the fastest map plugin in the Bubble Marketplace. Do you have an app that requires a map? You need this plugin. Apart from the base features, they add unique features that are exclusively available only in this plugin.
You can add markers, lines, images, and polygons to the map. You can also save this data to use later.
Some unique features included in this plugin are:
● Add markers and customized lines using geojson data or coordinates
● Freely assign any image and title to any marker
● Add polygons using geojson data or coordinates
● Save and store the markers lines and polygons inside a database so you'll never lose your progress
● Access marker, line, or polygon data inside a bubble app and assign any info to them.
This plugin is helpful (not limited to) if you want to make a Geocaching competitor, set up a map of restaurants in a food delivery app, or feed the live locations of your fleet cars to a single map.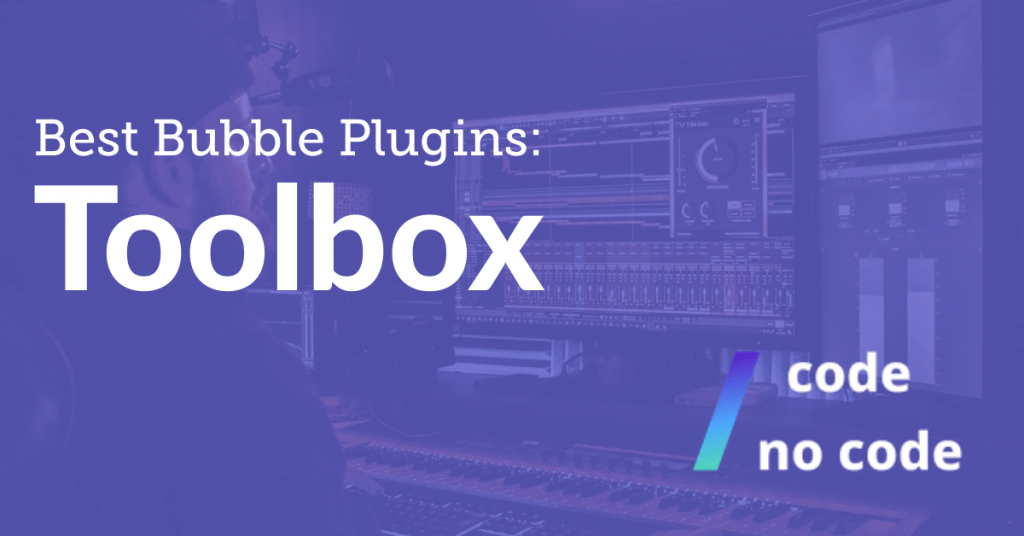 Price - Free
Categories - Visual Elements, Technical, Data (things)
Toolbox allows you to extend the functionalities of Bubble by letting you run Javascript code within your app. It is highly reviewed by the community with over 275k installs. The support available to solve problems with this plugin is also massive. No wonder why it is the first plugin that shows up in the Bubble Plugin Marketplace.
Here's the list of Javascript and utility elements available in Toolbox:
List of Numbers.
Expression.
Javascript to Bubble.
List Item Expression.
Run JavaScript (workflow action).
Server Script (server workflow action).
Price - $25/month
Categories - Data (things), Technical, Productivity, Visual Elements
This plugin allows you to synchronize all of your Bubble data with AirTable and the other way around. You can now have the same database entries on Airtable & Bubble so that you could use native Bubble features and not need to deal with the Airtable API, slow loading speeds, and other issues such as API throttling. This opens up your database for editing by non-technical staff, since Airtable is much easier to use.
Some key features of this plugin are
Copy data from one database to another
Insert rows
Update rows and tables
Delete rows, tables, and lists
Update relationships between tables
You can see a detailed guide on how to install and integrate Two-way Sync on your app. If you are a fan of Bubble and Airtable, this is the easiest way to sync your database and automate your workflow. The builders of this plugin have a very dedicated support team that will help you with your queries.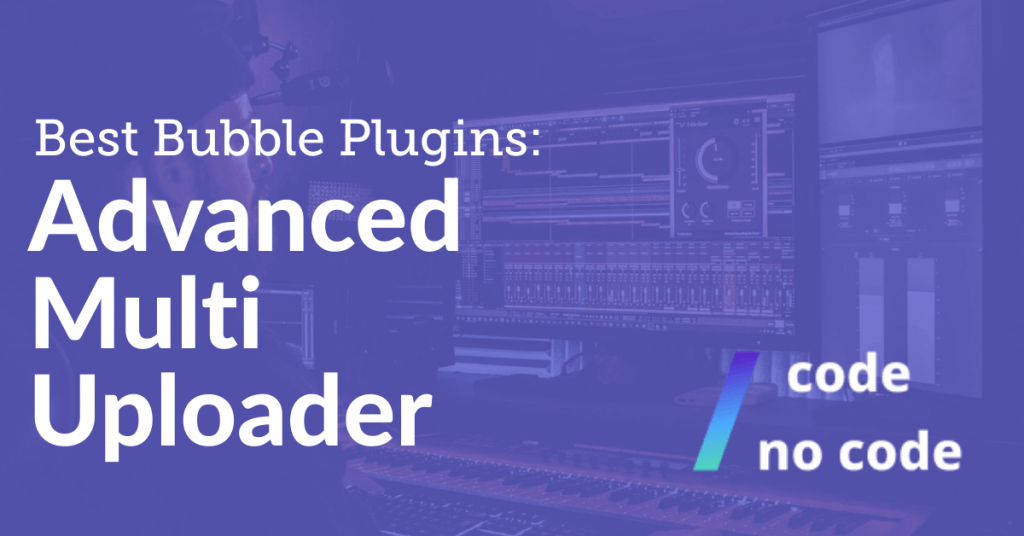 Price - $10/month or $25 for lifetime
Categories - Productivity, Mobile, Data (things), Visual Elements, Media, Compliance, Input Forms
It is as simple as it is effective. Add images/file uploader to your app. The plugin supports live preview, image/file size limits, and file type. You can collect just specific types of files if you want to. The plugin is highly customizable and comes with a ton of resources to learn at Zerocode, the agency that created the plugin.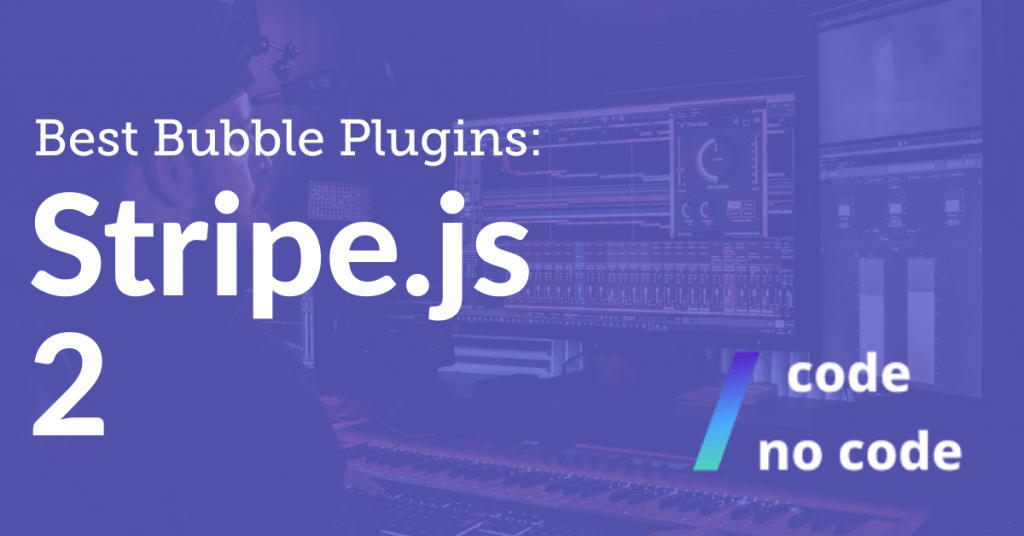 Price - Free
Categories - Visual Elements, Payment, Small Business, Technical, Ecommerce, Analytics
Manage and accept payments on your app with Stripe.js 2. With 20k+ installs, this is one of the top payment plugins at Bubble marketplace. Charge payments, process cards & bank accounts, and create and pay sellers with all your apps. If you want to get a comprehensive understanding of installing and implementing this plugin, we recommend you watch the courses Payments [2] and Subscriptions [3] which would take roughly 4 hours.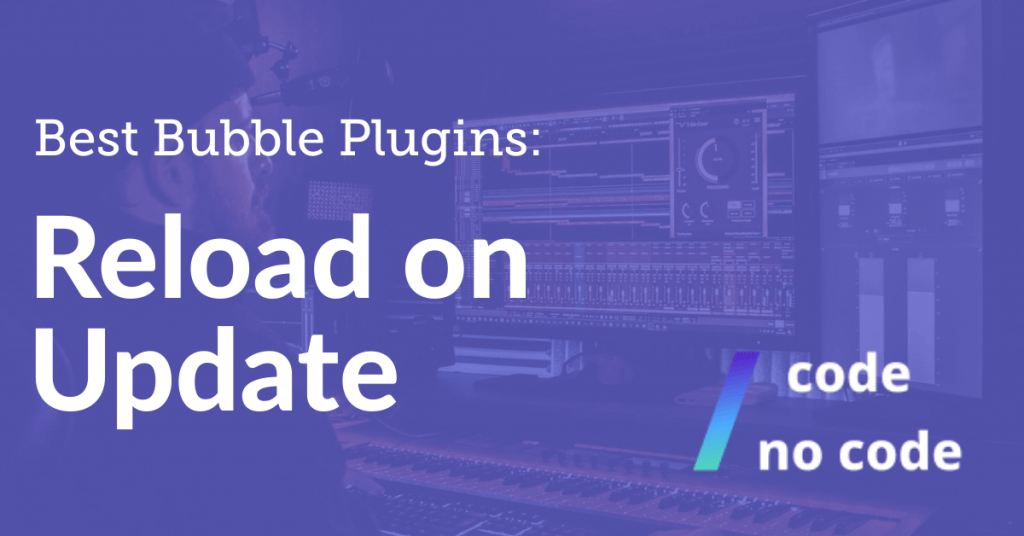 Price - Free
Categories - Technical
Do you remember sending the message - "We have updated this page. Please reload to see the changes." This plugin automatically reloads the page instead of waiting for your customer to click on it. It's a solution to a very small yet crucial problem that app developers face.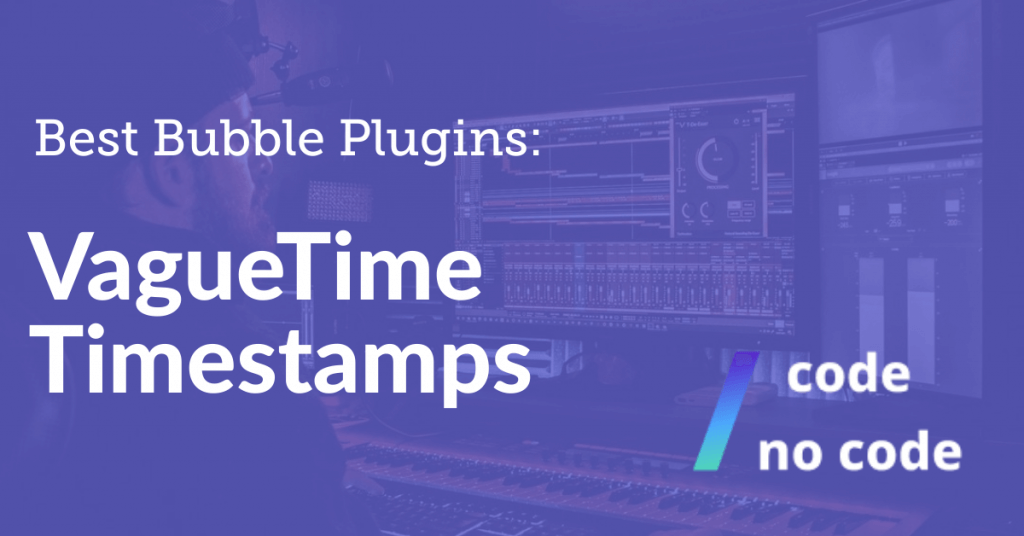 Price - Free
Categories - Technical, Productivity, Visual Elements
This is another simple plugin. It takes the timestamps from your websites and turns them into vague timestamps like 3 days ago, a few minutes ago, and 1 year ago. Since users are not robots and don't want to see 'Thursday, 07 Apr 2022 14:53:13 GMT' above their comment.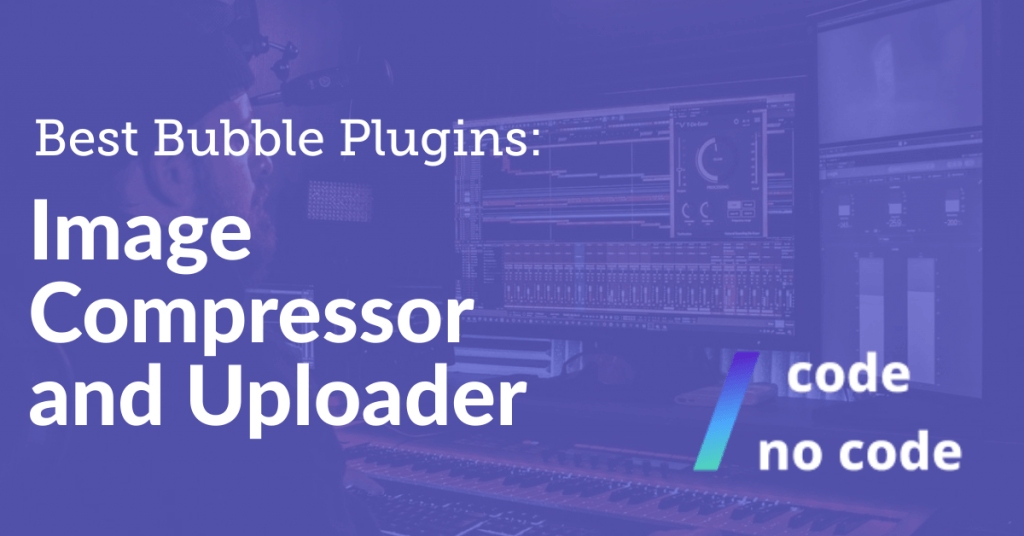 Price - Free
Categories - Productivity, Web Scraping, Containers, Media, Data (things)
This plugin allows you to compress all the images before you upload them to your product. It helps decrease the load time of your app. You can check out their free demo to get a grasp of the functionalities of this tool. You can select the output quality and aspect ratio to get your desired results and set compress quality from 0 to 1.
Wrap Up
Hence, that was our list of top plugins in the Bubble Marketplace. There are thousands of plugins and we are discovering new ones every day. We couldn't add every one of the plugins here but here are some honorable mentions:
SAWO Passwordless Authentication - Onboarding users on your Bubble app without passwords. This plugin authenticates using the user's phone number or email.
Air Static Dropdown Labels - Add intelligent dropdown labels to your app distinctive from their values.
If there is a plugin that we missed out on, you can let us know on Twitter. While you are there, follow us in our pursuit of providing knowledge and tracking the No Code industry in detail.