At this point, all of us have heard about developing apps without writing a single line of code. Appy Pie is one such No Code app builder that makes it significantly easy for a non-technical user to develop mobile apps. It specializes in mobile app development but you can also create a website, chatbot and automate your tasks on this platform. However, is Appy Pie legit?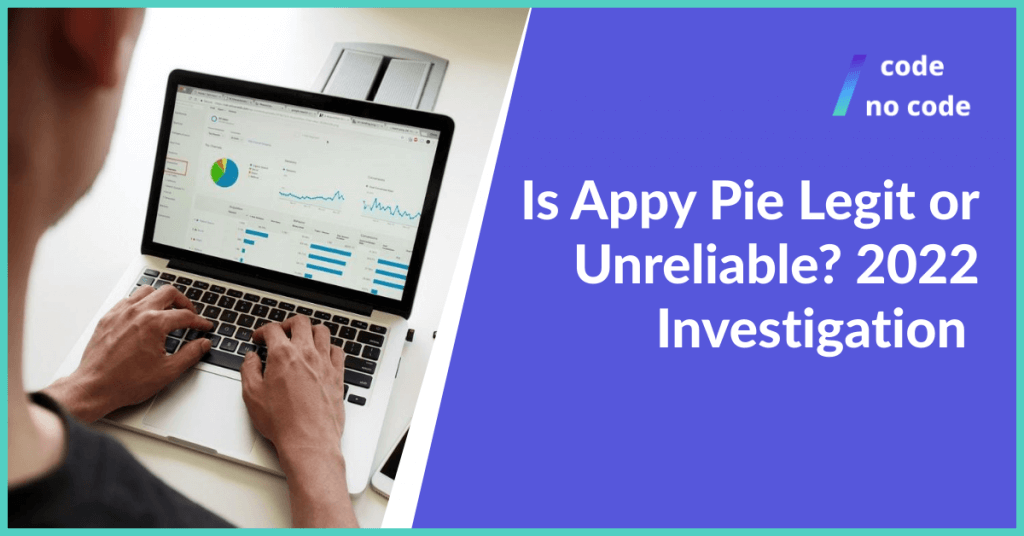 Since we are all a bit cynical and this platform is too good to be true, we often get asked about the authenticity of this app. In this blog, we will talk about the story of Appy Pie. The overview of this platform, how it started, its stats, and what are the customers saying about the app.
Overview of the App Maker

[1]
Appy Pie has a plethora of products available that lets you create No Code websites, design logos, generate NFT, etc. Today we will be focused a bit on the App Maker as it is the core product of Appy Pie.
It is a cross-platform tool that allows users to create, edit and distribute mobile applications for Apple App Store and Google Play Store. You can also create an HTML 5 web app on the platform.
They have a clear vision of democratizing technology and making it possible for every business owner of all sizes and scales to embrace and integrate cutting-edge technology to grow their business. The target audience of Appy Pie is not just limited to founders.
It includes business owners, freelancers, professionals, students, and practically anyone who is looking for a No Code solution for their business problems. Creating a free app and monetizing it for ad revenue is one of the quickest ways to earn some passive income.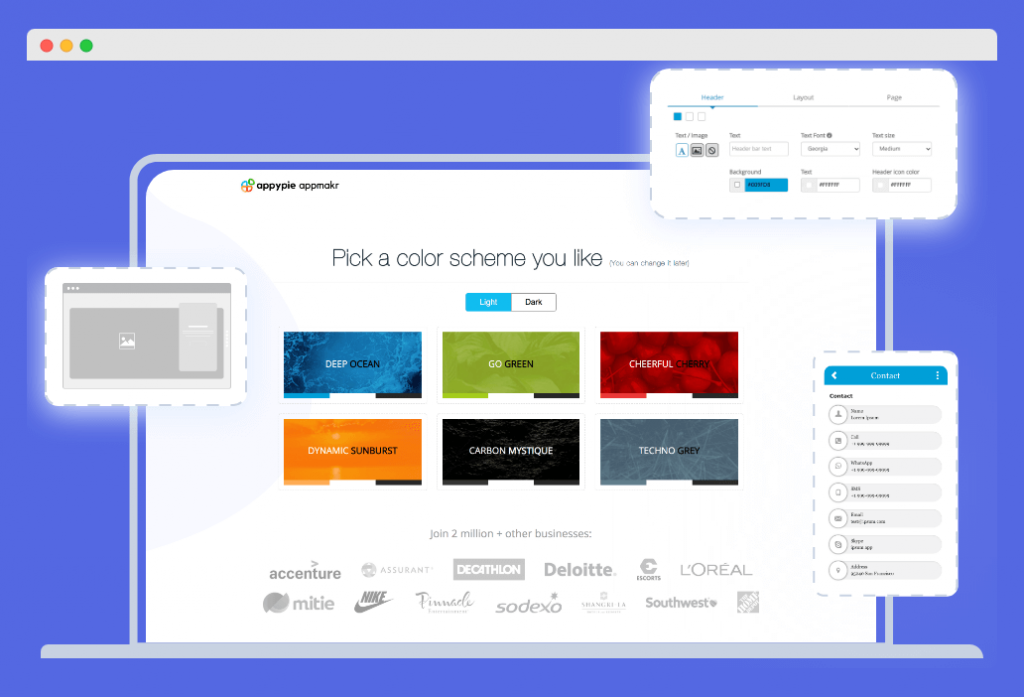 Abhinav Girdhar AKA Abs Girdhar started Appy Pie as a Game Builder in 2013 with the tagline "Appy Pie makes making game as easy as pie". Unlike the tagline, they put a lot of thought into the software. It was beyond incredible.
With this game builder, users were able to create their own mobile games online and not just create but also monetize these games by deploying them on iTunes, Google Play & the Windows Phone Marketplace. They raised more than 10,000 $ in their Kickstarter campaign. [2]
In 2015, Appy Pie launched its No Code app development platform. Initially, they had preset app categories like church, restaurant, radio, or taxi app. So it was a use-case driven platform where you can create clones from the templates.
Their features included GPS locations, push notifications, and monetization. It got a lot of media coverage when No Code app development was relatively new. [3]
Since then Appy Pie has become massively popular giving them an edge of first-mover advantage. They have acquired 3 companies in the mobile app development space to expand their features and make Appy Pie a comprehensive No Code platform.
AppsBuilder (May 2021)
Infinite Monkeys (Apr 2020)
AppMakr (Mar 2020)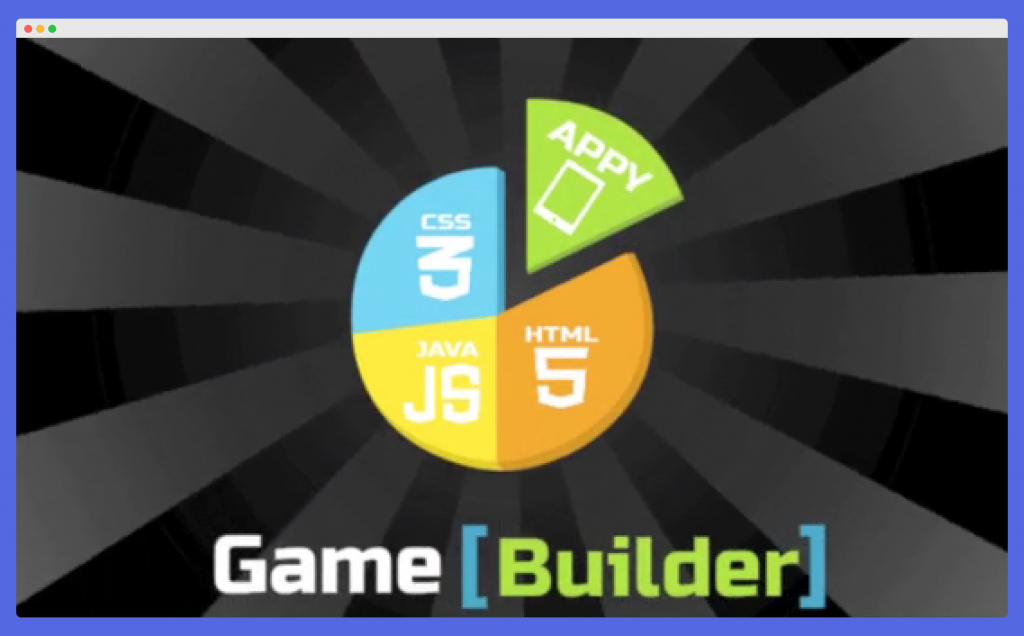 Today, it is one of the biggest names in the No Code world. They are constantly pushing innovation with their No Code NFT generator. They are also planning to introduce a feature that allows translating speech into an app. Once created, the app can be manually edited on their drag-and-drop app editor.
This platform is developed after keeping in mind the disabled and those with little to no technology experience as they facilitate app creation in a more accessible environment.
You can create all kinds of mobile apps with Appy Pie. Here's a list of products offered by them:
App Maker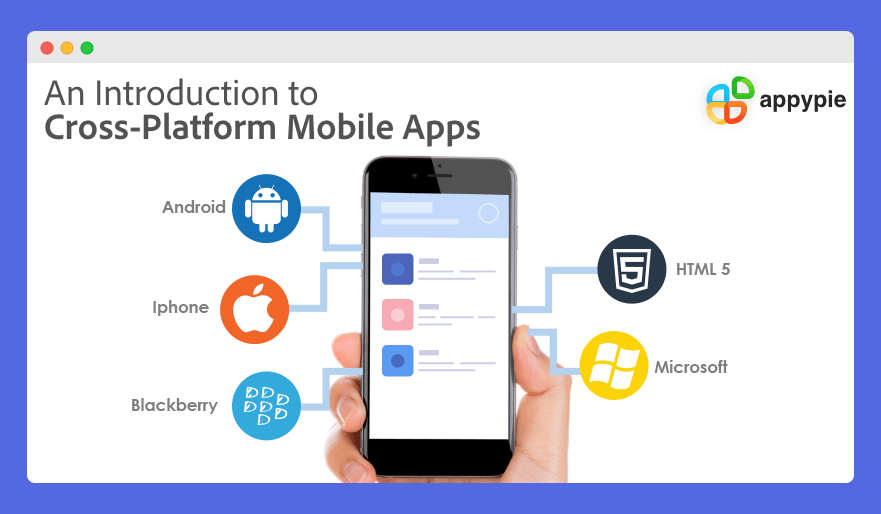 It is the most extensive product offering by the company. It is divided into 3 subcategories:
Android App Builder - Develop a mobile app for Google Playstore.
iPhone App Builder - Develop a mobile app for Apple App Store.
Convert Website To App - Enter your website URL and this will convert it into an app.
On-Demand Delivery App Builder
Easily create apps with live package tracking and auto payments on delivery. These apps could be used by logistic companies or businesses to ship products online.
Restaurant App Builder
Create an app that allows your customers to reserve tables, pay bills, & find your restaurant through a restaurant mobile app.
Business App Builder
Develop mobile apps for your business operations and needs.
Shopping App Builder
Create an eCommerce app to facilitate shopping and payments.
Radio App Builder
Create an app that allows you to stream music and reach out to a wider audience.
Church App Builder
Create an app for your church to post updates, share events and stay connected with the community.
As you can see apart from the App Maker, everything else is sort of like a template. But they have kept them as separate product categories as they provide little customization features that are targeted to solve problems specific to the industry.
Some of the Top Appy Pie Reviews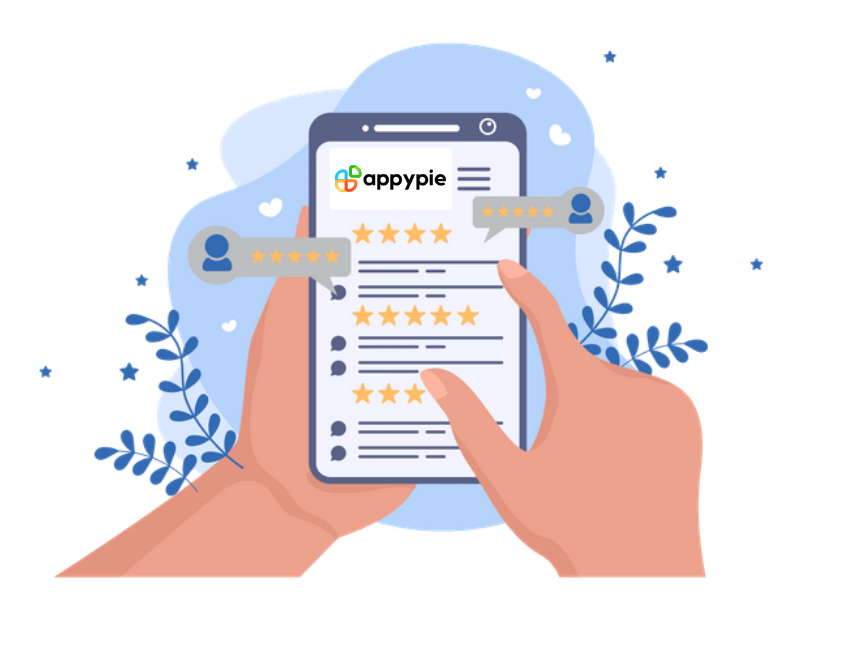 The tool has an average rating of 4.7/5 stars on G2.com, with almost 900 ratings in total. Here's a quick summary of the top reviews of Appy Pie on the G2 crowd[4].
The support team is quick to respond and solves my problems. From my very first chat, I have not been disappointed with any other of their Representatives. They are very knowledgeable about how their app operates and what next step needs to be done to execute the process and have everything submitted promptly.

Juanita A
It is super easy even for a beginner. Once finished with the design, bringing your work to market via the app stores is also handled by Appy Pie. As things change within the Google Play Store and iTunes, Appy Pie stays on top of the changes, notifies the app builders, and remedies any problems. Although I look forward to more theme design options.

Otto D
We also found a video review by YouTuber Tyler Talks where he talks about Appy Pie in detail. In this in-depth review, he talks about the pricing and shows us an example of an app they built on this platform. Although it is not the cheapest, it has a very large number of different features for creating a mobile app for android and iOS.

Tyler Talks
Here are the 3 pricing plans available on Appy Pie. Free trial is available for all the plans.
| | | |
| --- | --- | --- |
| BASIC | GOLD | PLATINUM |
| $16.00 Per App Per Month | $36.00 Per App Per Month | $60.00 Per App Per Month |
| Unlimited Bandwidth & Hosting | Unlimited Bandwidth & Hosting | Unlimited Bandwidth & Hosting |
| No Ads! | No Ads! | No Ads! |
| Platform Supported: Android | Platform Supported: Android | Platform Supported: Android & iOS |
| Push Notifications: 5000/M | Push Notifications: 10000/M | Push Notifications: 25000/M |
| App Downloads: 500/Month | App Downloads: 1000/Month | App Downloads: 2000/Month |
| Email support | Email and Chat support | Email, Chat and Call support |
Their customer support team is quite quick and effective in responding as mentioned in most of their app reviews.
Apart from this pricing, you will have to pay a $99 annual developer fee for Apple and a one-time fee of $25 for Google Play publishing.
Also, if you want to white label your app i.e. remove Appy Pie branding from your app, you need to pay for the Add-on package which usually costs 2x the plan. So if your plan is $16, you pay a total of $32 for your branding.
With the Appy Pie Add-On package, they provide you with a dedicated account manager to help you through every step of the process.
Is Appy Pie Legit? What Do You Think?
This should have answered your question "Is Appy Pie Legit?". It's not just reliable, but Appy Pie is one of the greatest app builders out there. If you have zero coding experience, you can get started by creating a basic app on Appy Pie. They have a page called How to Create an App in 10 Steps which covers everything you need to create even a complex app.
They have significantly reduced the barrier to entry for a mobile app. Now if you have a new app idea, you can build and deploy it within a couple of weeks. If you plan to build a mobile app, check out the list of top No Code mobile app builders. If you choose any, let us know on Twitter about your app building experience. And don't forget to follow us to stay updated with the No Code world.