More than 50% of the people in the world use the internet, where they engage with online stores, games, newspapers, blogs, and informational websites. These apps, sites, and software must be developed accurately to ensure that they deliver an easy and enriching user experience. But how do these platforms come into existence? Who designs them, and how? While the answer to the first question is quite straightforward, the second one will need a little more explanation.
This article will help you understand what a developer does, the skills required for a career in software development, the difference between code and No Code development (don't know what it is? Here our guide on what is No Code), and the reported salaries that developers currently draw from their job.
Hopefully, by the end of this article, you'll have a clearer understanding of the industry and its career potential with respect to skill requirements and salaries on the job.
Who Are Developers?
Developers are the ingenious minds behind websites and software programs. They are responsible for creating software that helps users perform specific tasks like playing games, watching movies, or building spreadsheets on a computer or mobile device.
Specialized software is created or customized for all professions, industries, and government departments.
Web developers are concerned with creating web applications and other sites that run on internet browsers. Software developers (also sometimes referred to as software engineers) are more focused on creating programs for desktop computers and mobile devices.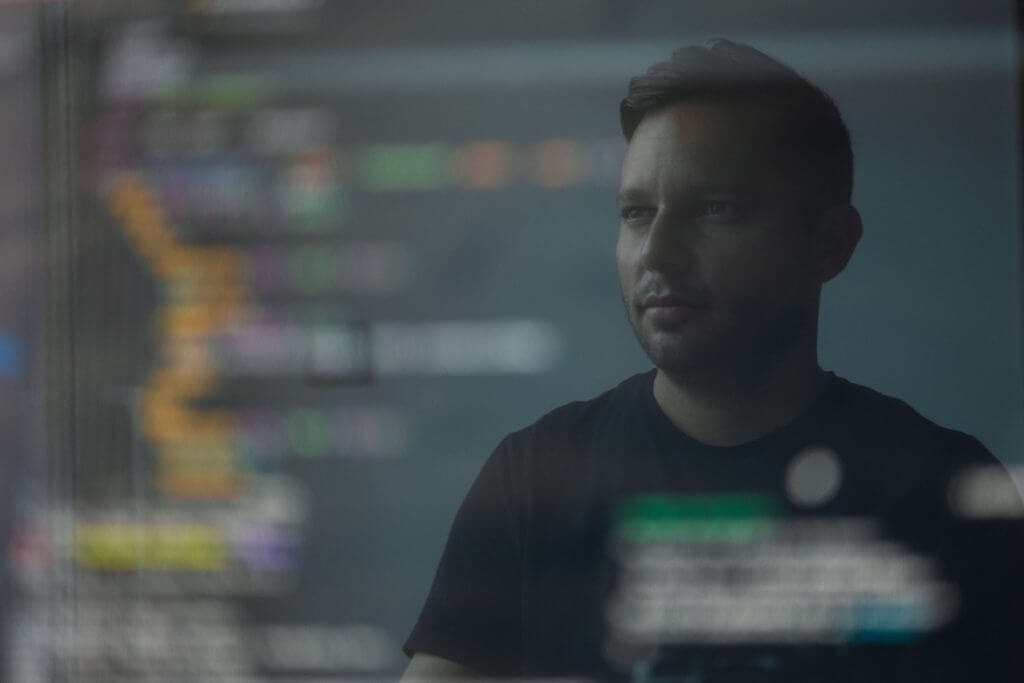 Those interested in building a career in software development or web development also need to have important skills like proficiency with computers, a knack for learning new and unique languages, and the ability to concentrate for hours at a time.
These skills can be acquired only through dedicated learning and time and practice on the job.
While the term "developer" traditionally refers to someone who writes code to create software, a website, or an app, a new style of development has also made its way into the industry — No Code development.
What Is the Difference Between a Code Developer and a No Code Developer?
As the name suggests, a code developer is someone who writes the entire programming code from scratch in order to create software, web apps, and websites. Therefore, an experienced full-stack code developer as well as someone in an entry-level position must be educated in the field, properly trained, and well-versed in a variety of coding languages.
Here are some popular coding languages that beginner developers must know in 2022:
No Code developers, on the other hand, do not need to know coding languages as they don't use them while developing software, apps, and sites. Instead, No Code developers use visual development tools like Adalo, Appmaster or Coda and create software via a drag-and-drop interface for the apps or websites they envision.
You can read more in our extensive article on What is No Code.
However, that's not the only difference between the two. The following are the main distinguishing factors between code developers and no-code developers:
| | | |
| --- | --- | --- |
| | Code Developers | No Code Developers |
| Prerequisites | Technical background and understanding of many popular programming languages needed to write code for websites, software, or apps. A bachelor's degree in computer science is also a must for coders. | Knowledge about how to use Visual Development functionalities to develop websites, software, and apps without manually writing code. |
| Time requirements | It takes quite a lot of time to develop a website, software, or app by coding from scratch | Websites, software, or apps can be developed swiftly without any hassle. |
| Errors | The manual coding process requires you to be alert to possible errors and bugs in the code. | No need to be concerned about making mistakes in syntax since no manual coding is required. |
| Difficulty level | It's quite difficult to understand the languages and functionalities of coding — not everyone's cup of tea. | It's easier to develop with No Code as anyone can easily understand how to use visual functionalities like drag-and-drop — which caters to a larger audience. |
What Is the Market Demand for Code Developers and No Code Developers?
On average, the development stage of creating new software takes up 63% of the software department's budget, establishing the importance and value of software developers in general.
Complex apps with special requirements like reliable security or high processing speeds would require detailed and accurate coding from scratch. The manual coding process would also require more attention to detail, multiple revisions and reiterations, and thorough checking and testing for bugs and errors.
The number of payment, storage, and administrative apps and sites that require detailed manual coding is steadily increasing, thus creating a higher demand for skilled code developers.
However, there is also a plethora of other software, apps, and websites that don't have detailed or sensitive requirements. For instance, simple smartphone games, collage apps, and company websites for photography can be developed by almost anyone.
These software, apps, and websites can be created by using visual development tools like thematic templates, a font selector, drag-and-drop elements, and a basic content-checking tool instead of coding.
How Much Does a Developer Earn?
The talk of the town is that developers make a boatload of money. If you'd like to know just how much companies pay software developers and web developers, this section will provide a clear insight into the average salary of a developer.
The salary you can expect from a job as a software or web developer depends not only on your education but also on your skill and experience level.
On average, software developers earned[1] $110,140 in 2020 — the best-paid 25% made $140,470, while the lowest-paid 25% made $84,020.
Source: money.usnews.com
According to Glassdoor.com, the national average salary of an entry-level software developer in the US is $62,000 USD[2].
Entry-level software developers earn a minimum salary of around $45,000 and a maximum of up to $87,000 per year.
Source: Glassdoor.com
On the other hand, the average full stack developer salary in the United States is $98,036[3]. The full stack developer salary bracket is $83,532 to $110,619.
Machine learning and data science software developers are paid the highest salaries, with industry statistics indicating an average pay of $129,000 a year[4].
Developer salaries span across a wide range and can vary based on important factors like education, certifications, additional skills, and the number of years of experience as a professional developer in the industry.
As of 25th February 2022, No Code developers in the United States have an average salary of $114,489[5]. No Code developers can earn a minimum salary of approximately $107,000 and a maximum salary of nearly $121,000.
Source: salary.com
While the salaries for software, website, and other developers vary based on experience, they also differ according to the location of the job.
The average salary of developers in various countries of the world is dependent on the country-wise market demand. For instance, the salary of a developer in the United States is much higher than that of a developer in Canada, Germany, France, and the United Kingdom.
Source: The Overflow
Average Salary Comparison: Code vs No Code Development
The average code developer salary stands at approximately $110,000 and the No Code developer salary is nearly $114,000.
Therefore, the pay scales for both code and No Code developers fall in the same dollar bracket.
Whether you choose to be a code or No Code developer, there are different types of opportunities for developing software, web apps, and websites.
Should I Become a Code Developer or a No Code Developer?
Whether you're interested in becoming a web developer or a software developer, you will have to make an important decision about whether or not you will be writing code from scratch.
Despite the abundance of jobs for both code and No Code developers, companies and employers have very specific skill requirements and potential applicants have high salary expectations.
According to industry labor statistics, the software development market is expanding at a CAGR (Compound Annual Growth Rate) of 4%, and the employment of software developers is expected to reach nearly 21% between 2018 and 2028.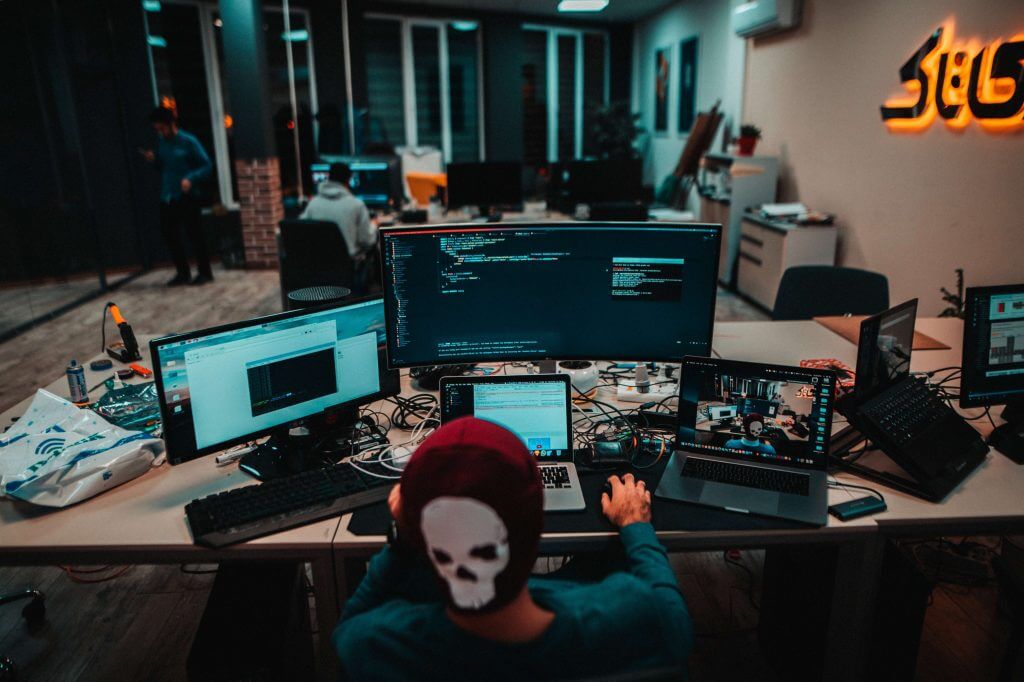 The growing demand for developers by companies and the attractive salaries in the field have drawn many new professionals around the world to join the industry.
However, just like any other new career, getting into web, app, or software development isn't easy — even if you're considering a job as a No Code developer.
You might not have to learn difficult coding languages, but you will have to develop specific skills like attention to detail and a thorough understanding of visual development tools and their usage in various types of development projects.
No Code developers use app and website builders like: Glide, Webflow, Softr and many others out there.
Conclusion
If you've been setting job alerts for jobs like software developer, web developer, or mobile developer for apps, then your first challenge would be to choose whether you want to develop software by writing code from scratch or do so with the help of visual development tools instead.
Whichever option you choose, the market is full of options and you're sure to find jobs that are both interesting and high paying.
Estimates indicate that the demand for developers will grow by 21% by 2028, which is nearly twice as much as the predicted growth of 11% for other computer-related jobs.
So, if you are considering a career as a web or software developer, the possibilities are practically endless!