Chatbots or chat apps that use artificial intelligence and complex workflows to receive, interpret and respond to messages have been growing in popularity over the past few years. According to Invesp, 67% of global consumers[1] have had an interaction with a chatbot within the past 12 months. A chatbot is a type of computer software that uses special algorithms to converse with people. This can be either via text or voice input. The technology that powers these chatbots has been advancing over the years.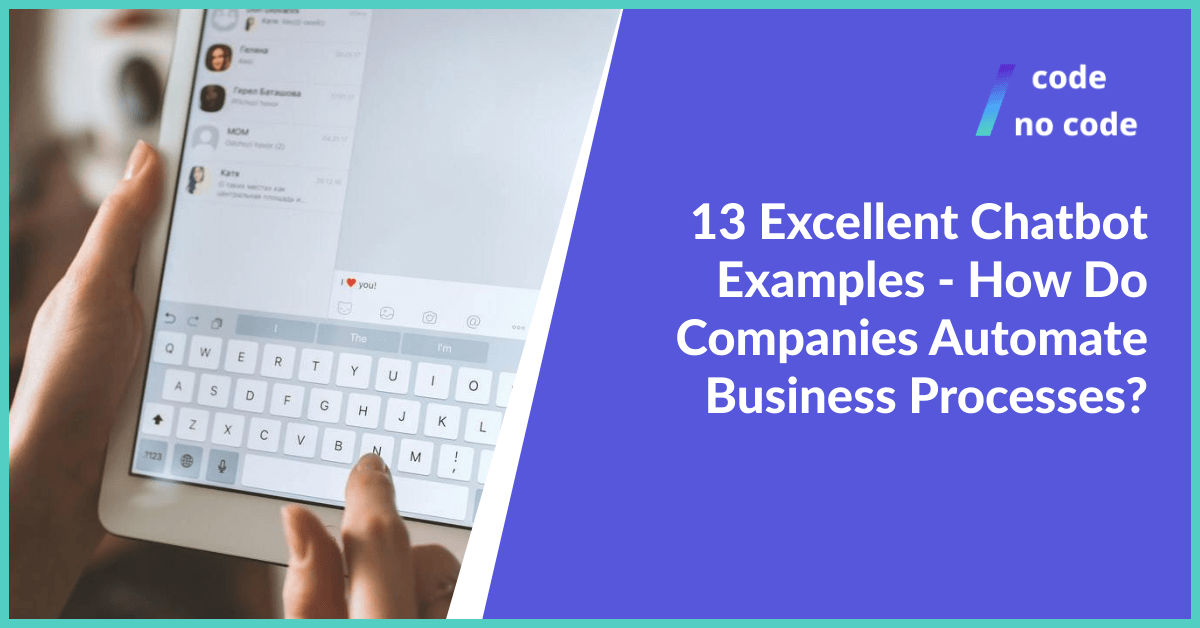 According to data from Comm100[2], chatbots were able to handle 69.8% of chats from start to finish without relying on human intervention in 2019. This shows an increase of up to 260% when you compare the data to figures from 2017.
Most customer service chatbot examples today can simulate conversations by synthesizing and interpreting voices, offering decision-based buttons, and sending automatic responses based on predefined replies.
Some of the most advanced chatbots can recognize user intent from messages and offer intelligent responses based on their specific query.
There are several platforms that offer tools for businesses to develop and customize their own chatbot without complex coding[3].
This article is a list of some of the companies that have successfully made use of platforms like Hubspot, FlowXO, and Landbot to create a chatbot for specific customer inquiries.
However, before we go into chatbot examples, here are some of the benefits of chatbots for business.
Benefits of Chatbots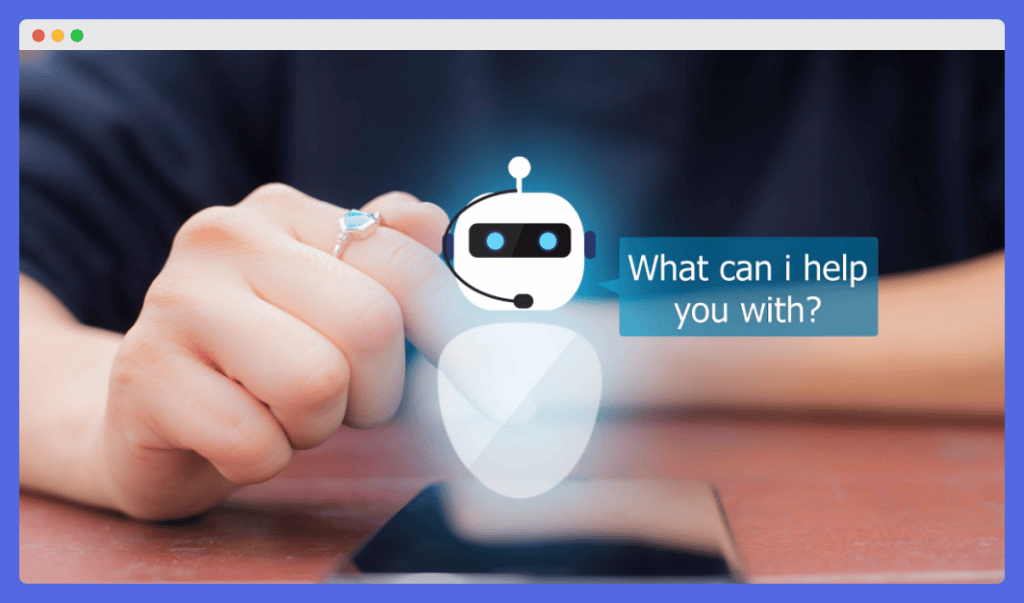 • 24/7 availability
Perhaps the biggest benefit of chatbot is that it aids businesses to provide round-the-clock support to their customers. Unlike human robots that have to sleep or be close for the day,
Chatbots can answer queries 24 hours a day. This makes it a reliable way to provide consistent support to users whenever they need it.
Even when they're at work, customer service teams will enjoy having customer service chatbots to assist them with their day-to-day responsibilities.
• Programmed answers
Chatbots can be programmed to provide straightforward predefined answers to simple user queries and trigger a request for an in-person agent only for more complex queries.
This solves multiple problems at the same time. Not only does this free up the time of service reps, but it also cuts the wait time so that customers can get answers to their queries in record time.
• Fast response
Using chatbots to supplement other methods of self-help such as FAQs, Knowledge Base, and Community forums will ensure that users receive responses faster, leading to happier and more satisfied customers in the long run.
Many companies that have adopted this have found that chatbots lead to an increase in customer satisfaction index, enable customers retention, and generate leads conversion.
List of Chatbot Examples
Now that we have made a case for why chatbot platforms are important, let's discuss some examples of companies that have created their own chatbot using No Code platforms like Hubspot and FlowXO.
We'll also discuss the various ways these platforms can be adapted for your business as well.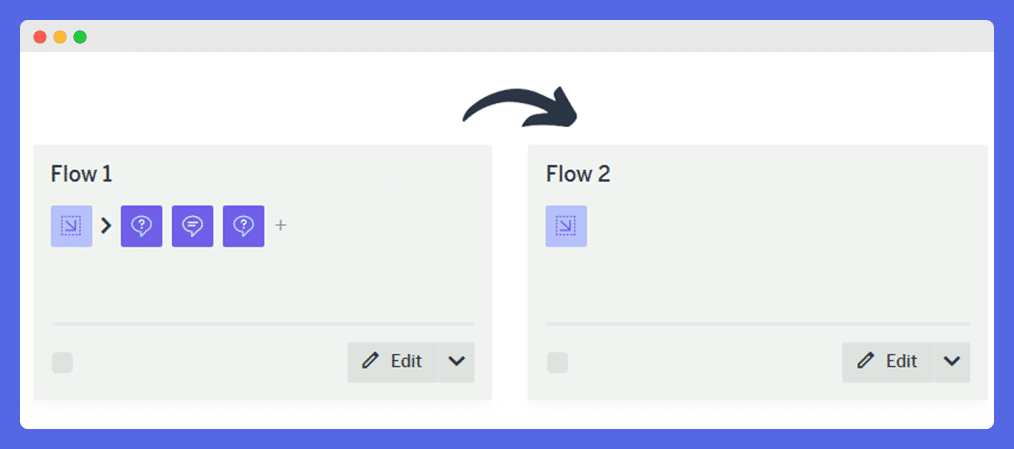 engageSPARK uses its chatbot to send automated surveys to customers. The chatbot which was built with FlowXO can take commands from a CRM tool like Google Sheets to trigger a flow that schedules automated phone call surveys.
This chatbot example grabs important data such as the name and phone number of a site visitor and uses it to contact them automatically via an API call to the engageSPARK platform.
The bot also sends specific surveys to customers based on customer responses and returns survey results to the corresponding Google sheet related to the customer in question.
Chatbot Used: FlowXO
This HubSpot-powered ConstructConnect chatbot example is designed to assist customers with the process of making purchase decisions. The company incorporated the chatbot on all their 8 websites using the Conversations API.
The chatbot can fetch information from the company's self-help database to assist a site visitor. It also collects information about users which is then sent to Salesforce to qualify leads.
The chatbot helps ConstructConnect to learn more about users by building an automatic customer profile based on information collected by the bot.
Users with a high lead score are pushed along through the funnel by the bot which connects them with an agent automatically.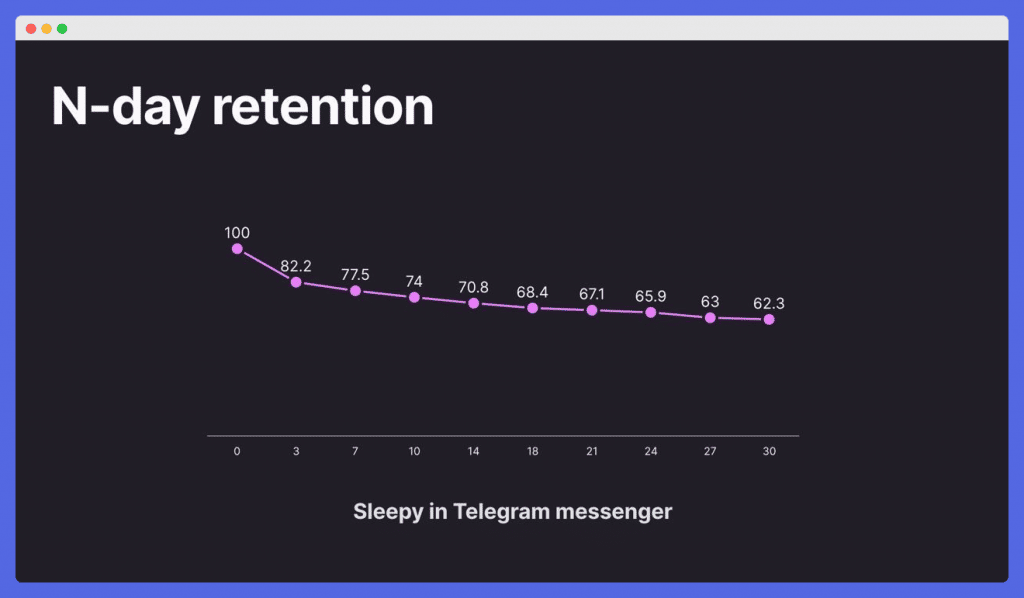 Sleepy is a Health & Wellness application that uses a chatbot powered by the Flow OX platform. The app currently has more than 30,000 users and has been launched more than 50,000 times so far.
The company recently became a venture startup, joining the list of several successful No Code startups[4] out there.
The front-end of the app is a character named Sleepy who interacts with app users to help them improve their sleep patterns through various science-based methods.
This chatbot example integrates with a data analytics tool known as Amplitude which allows it to provide personalized assistance to users based on specific data sets.
The Sleepy chatbot checks up on a site visitor daily via Telegram and asks them questions throughout the day about their sleep quality and energy level.
The answers they provide are tracked, recorded, and analyzed and the chatbot provides helpful recommendations that help them through their day.
Chatbot used – FlowXO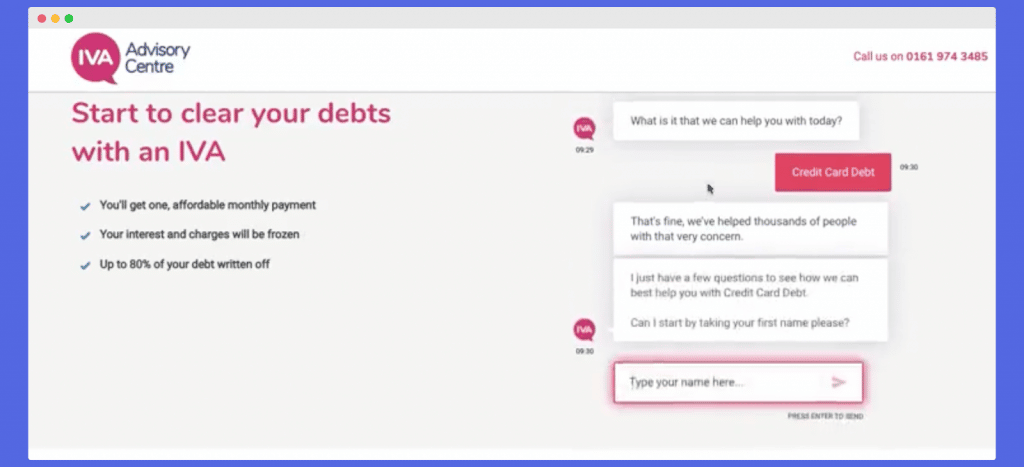 Banks and financial institutions have found chatbots to be very beneficial to their operations. Adding a messenger bot to their customer-facing platforms has proven useful for responding to common queries faster and more efficiently. ‍
IVA Advisory Center is one of such financial companies that has added a customer service chatbot to their platform.
The company's debt management assistant helps to collect basic information from customers and assists them with navigating the IVA's platform. This bot directs them toward the specific solutions or content they need.
This saves website visitors a lot of time in finding valuable debt-management information that will be most beneficial to them.
Chatbot used – Landbot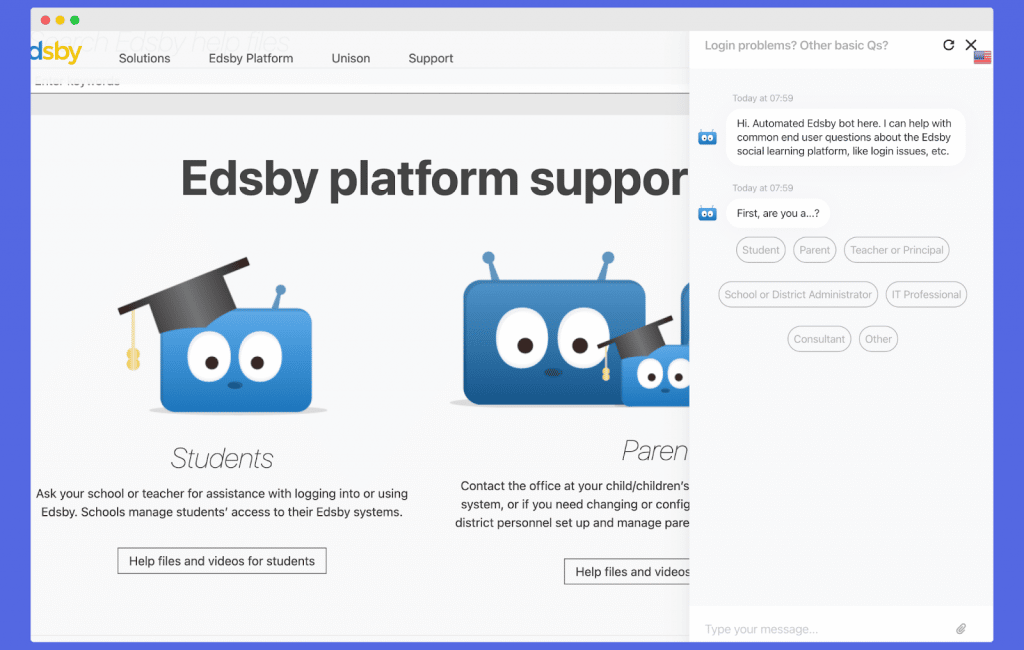 Edsby is a learning and analytics platform that targets K-12 students. The platform's customer service chatbots help the company to engage students, teachers, and parents across various platforms.
This chatbot example also allows Edsby to deliver a personalized learning experience for users while collecting data to measure and improve educational effectiveness.
Edsby bot uses the web-based customer support chatbot as a first-line customer support tool to respond to simple customer service inquiries. The chatbot also collects contact information from users and adds them to Edsby's CRM system and mailing list.
For questions that the bot cannot answer, it routes customers to a human support agent for further assistance. It also collects keywords from complex queries like this which are then used to improve the bot's flow logic for better responses in the future.
Chatbot used – FlowXO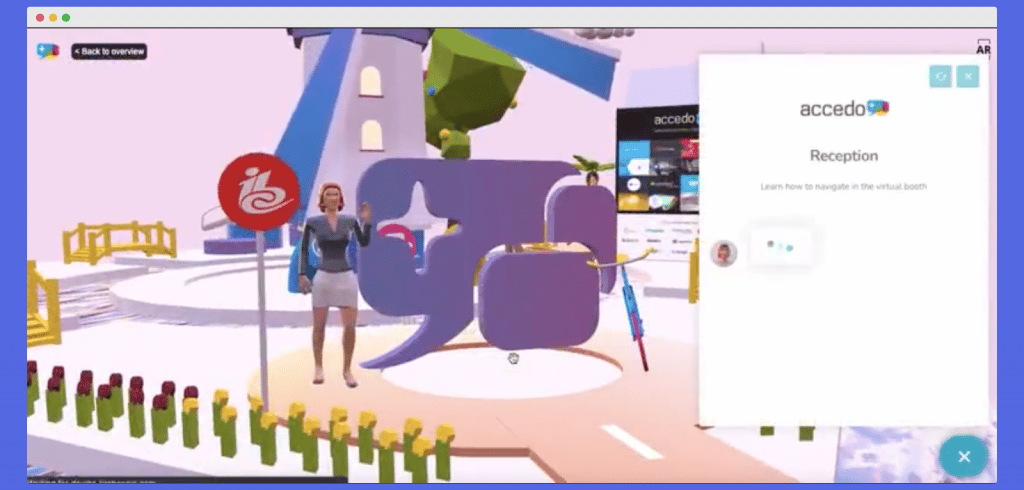 Accedo is a video service provider used by content creators, broadcasters, TV operators, and brands. The company created a 3D model conference booth and included a chatbot to run the booths.
The bots which were designed with Landbot, provide a conversational chatbot experience to users when they interact with the 3D booth.
When users hover their cursor over different parts of the virtual conference booth, the section lights up.
They can also click on the section to zoom into it. This opens a chat with a virtual character responsible for that section that provides information about it.
Chatbot used – Landbot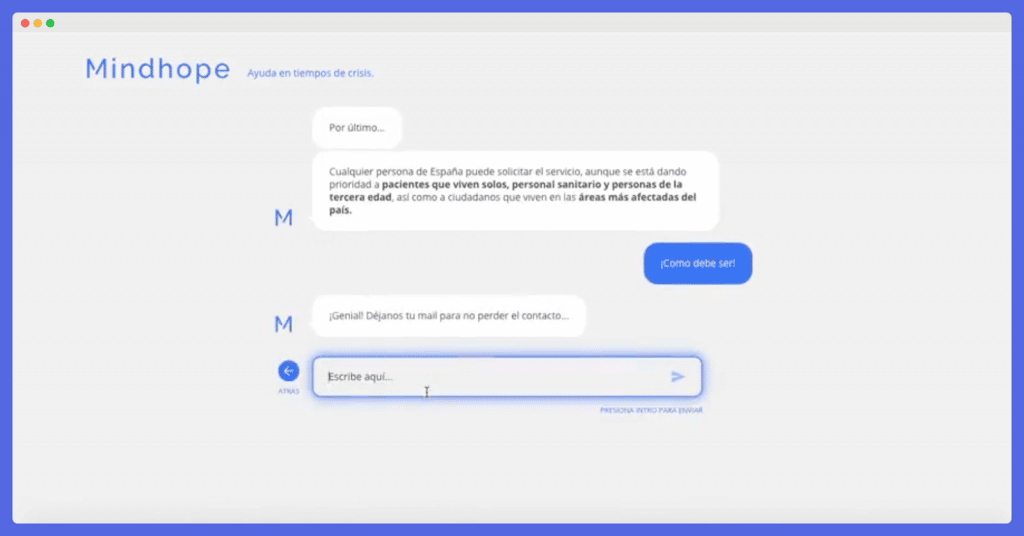 Mindhope is a pandemic-inspired project by a Valencian startup incubator. The platform uses chatbot technology to help people in need of mental health support.
This proved highly beneficial at a time when people were confined to their homes and worrying about a lot of things like their health and job.
The AI bot provided a quick and easy way for website visitors to get the mental health support they need.
Mindhope was built with Landbot and it helps to connect people with mental health professionals from the comfort of their homes.
The bot collects information about the user's mental state. It can also connect them with a professional therapist if they express interest in a live session.
One of MindHope's unique features is that it serves users outside the app. It uses a 2-minute Whatsapp opt-in process to capture the user's interest in talking to a professional and connects them with a therapist via Whatsapp as well.
Chatbot used – Landbot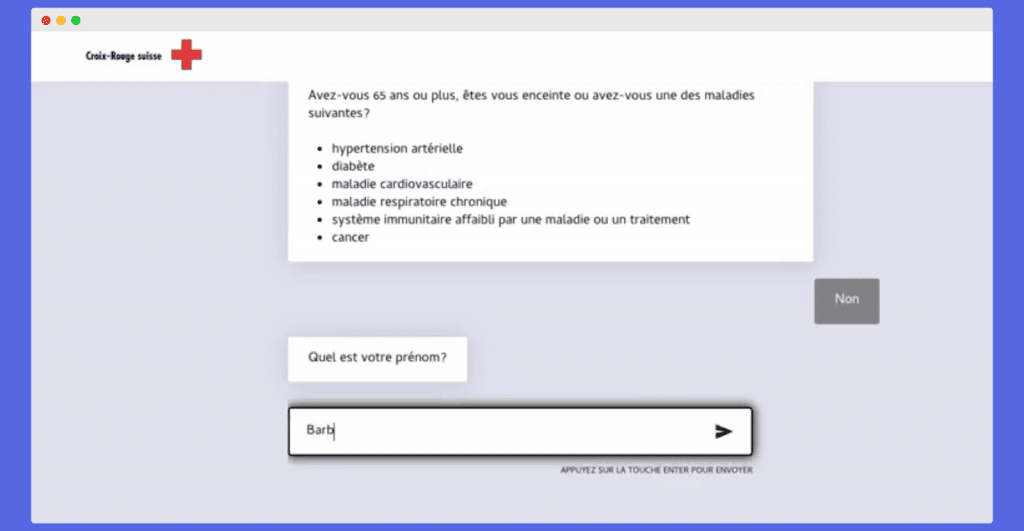 The Swiss Red Cross leveraged the power of No Code technology to build a chatbot for recruiting volunteers.
During the 2020 pandemic, the NGO faced a dire need for volunteers and needed a quick and effective way to secure as many volunteers as possible. Using Landbot, the NGO was able to solve its volunteer problem by creating a chatbot for that purpose.
This chatbot example was designed to simplify the vetting process and make it user-friendly. Instead of using a traditional online form, the bot would ask website visitors the questions they needed to ask, making the session more interactive for the volunteers.
The fact that Landbot was a No Code tool made the process of setting up the bot quite seamless. The Red Cross was able to recruit up to 500 volunteers within one week to assist the most vulnerable people in Switzerland during the pandemic.
Chatbot used – Landbot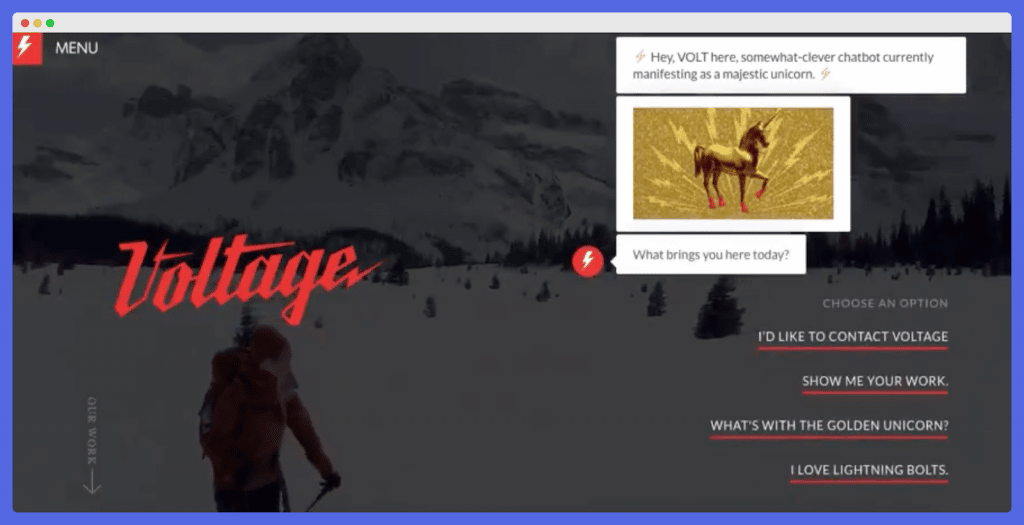 Voltage is a digital marketing and website development company. The company created its Golden Unicorn chatbot using the Landbot platform. The eye-catching chatbot was designed to welcome site visitors and guide them through finding the services they needed.
Visitors to the Voltage website can either browse through the good old way or chat with the Golden Unicorn to find the information they need quickly.
Site visitors found the golden unicorn to be quite attractive and it promoted customer engagement and retention in the long run.
Chatbot used – Landbot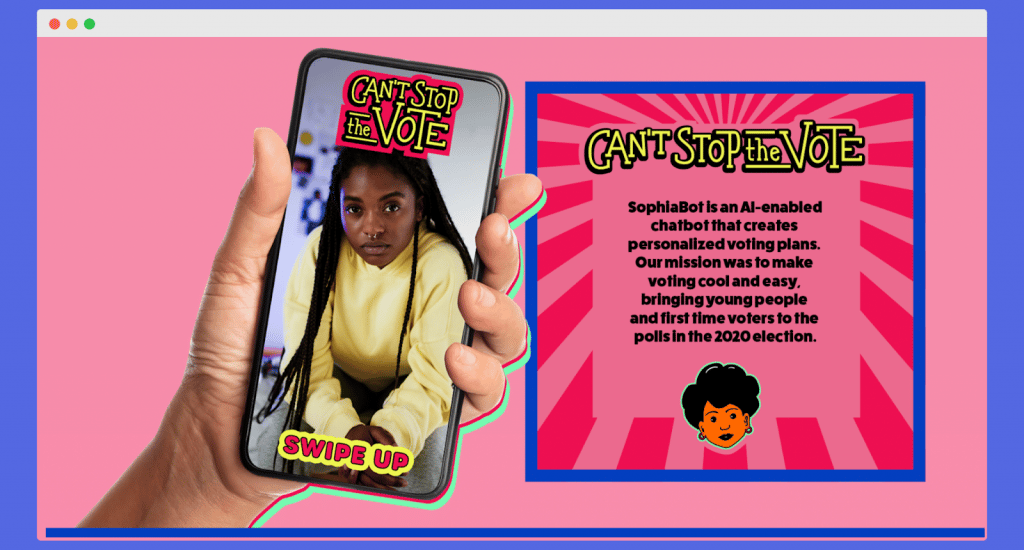 IGNITE is a political movement that played a significant role in mobilizing voters during the 2020 elections in the United States. The NGO engaged millions of audiences across multiple channels using Hubspot.
The highly complex chatbot was designed to assist individuals with the process of registering to vote, finding where to vote, and getting familiar with the process and rules for the voting process whether they were doing so in person or voting by mail.
The IGNITE movement reached more than 6.5 million people in total and SophiaBot was quite instrumental in the entire process. The bot engaged more than 50,000 users across 25 different websites.
Chatbot used – Hubspot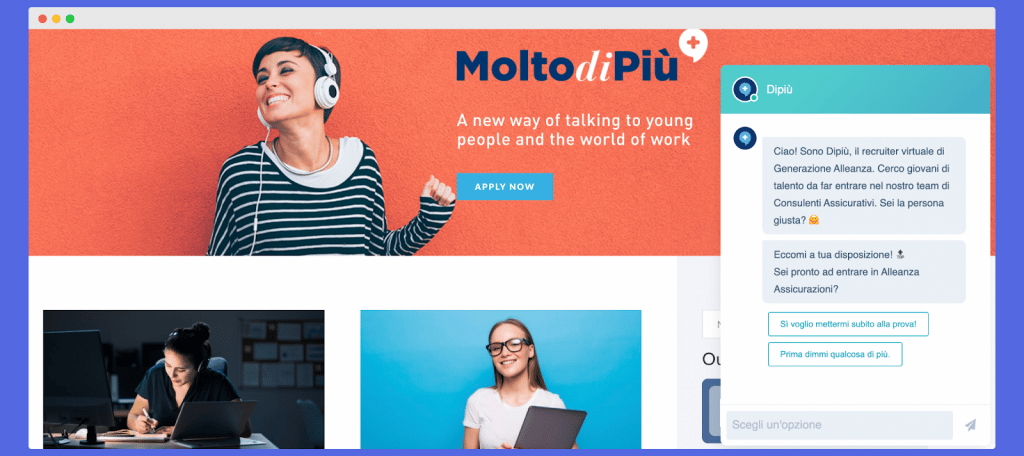 Alleanza Assicurazioni is an insurance company that worked with Hubspot to create a recruiting chatbot that assisted with employer branding and talent acquisition.
This chatbot example, which was named Dipiù, was created using Hubspot's chat flow tools and conversion logic
Dipiù is one of the few recruiting bots used by companies in Italy. Within a short time of its creation, the bot has powered more than 163 conversations and was involved in at least 44 direct applications.
Chatbot used – Hubspot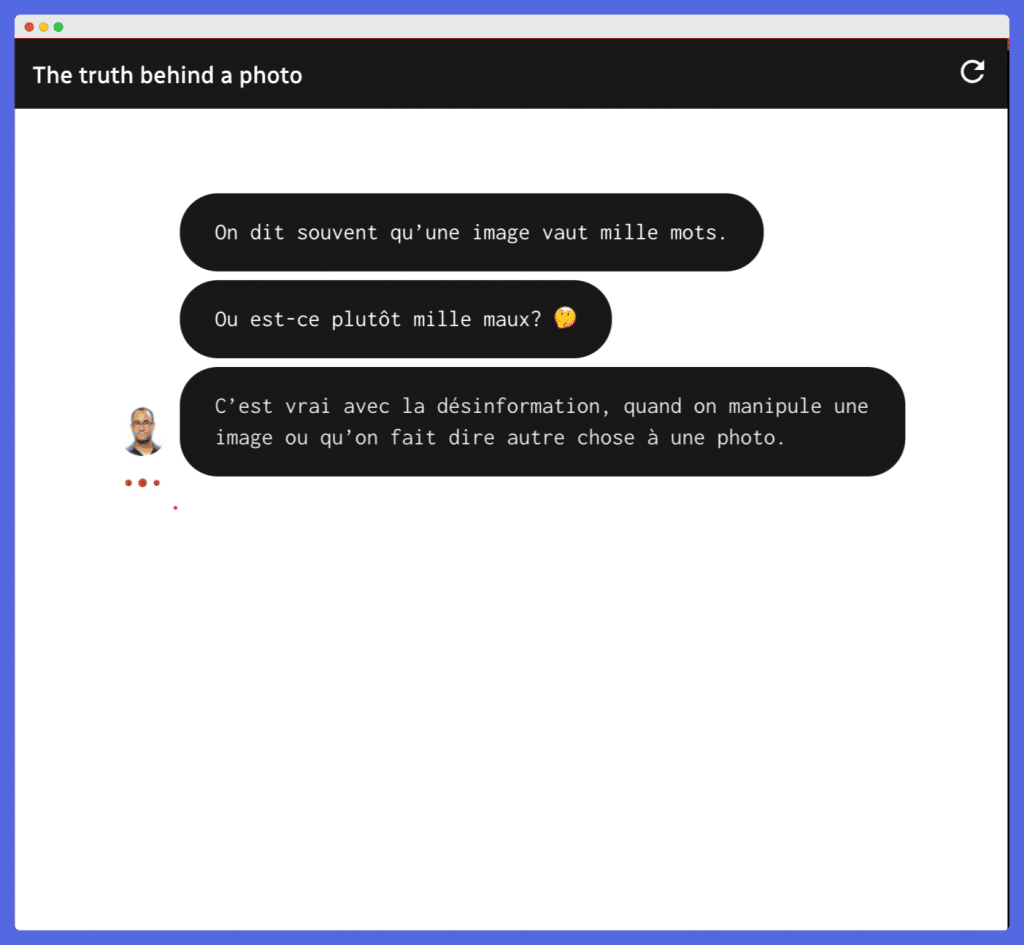 Radio Canada's Landbot-powered chatbot was designed specifically to help fight the growing problem of misinformation in the online media space. This chatbot is further proof of how chatbots can be used to solve real-life problems.
This chatbot example was integrated into Radio Canada's official website and loads up when visitors visit the site.
They can interact with the bot and it teaches them various ways to recognize reliable news sources and identify fake news.
Chatbot used – Landbot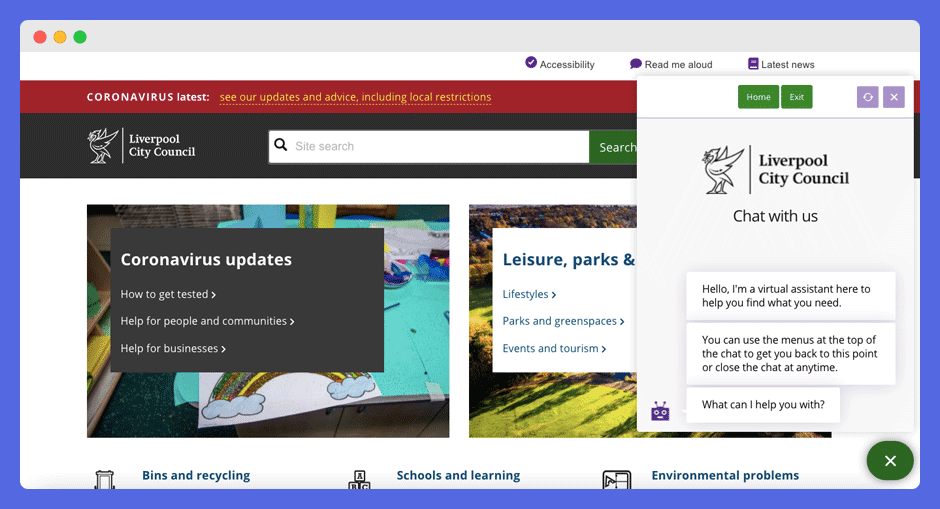 Some government organizations all over the world are embracing new technology trends as well and the Liverpool City Council is one of them.
The Council created a chatbot using Landbot as part of efforts to make it easier for users who use their digital channels to find the information they need.
This virtual assistant can help a site visitor with different pain points that users experience such as clearing up doubts they might have about issues like tax, school admissions, council benefits, and so on.
It can also respond to simple queries or questions they might have as well. Although not a profit organization, the Liverpool City Council have seen some significant benefits from adding the virtual assistant to their platform.
Incorporating the bot on their online channels has resulted in greater engagement and less pressure on the council's live channels.
Chatbot used – Landbot
Conclusion
That concludes our roundup of best chatbot examples. As it shows, the applications of chatbots cut across various industries.
Even government institutions and non-governmental organizations are not left behind in the adoption of any of these chatbot examples to assist their customer service efforts and other innovative purposes.
We encourage you to try to build a chatbot of your own using any of the platfroms mentioned in the article. You'll be surprised by what you can make without a single line of code!
Sign up for our newsletter and follow us on Twitter to get more insights into our various Low Code discussions.