Unless you're a professional developer or have been keeping up with the recent trends in the digital world, the idea of building apps yourself from scratch will seem outlandish. And understandably so. For quite a long time now, most businesses have entrusted the whole app development process entirely to professional developers. So what's the problem? Well, hiring developers may cost too much to offset if you're building a startup or your company doesn't have a stable financial status.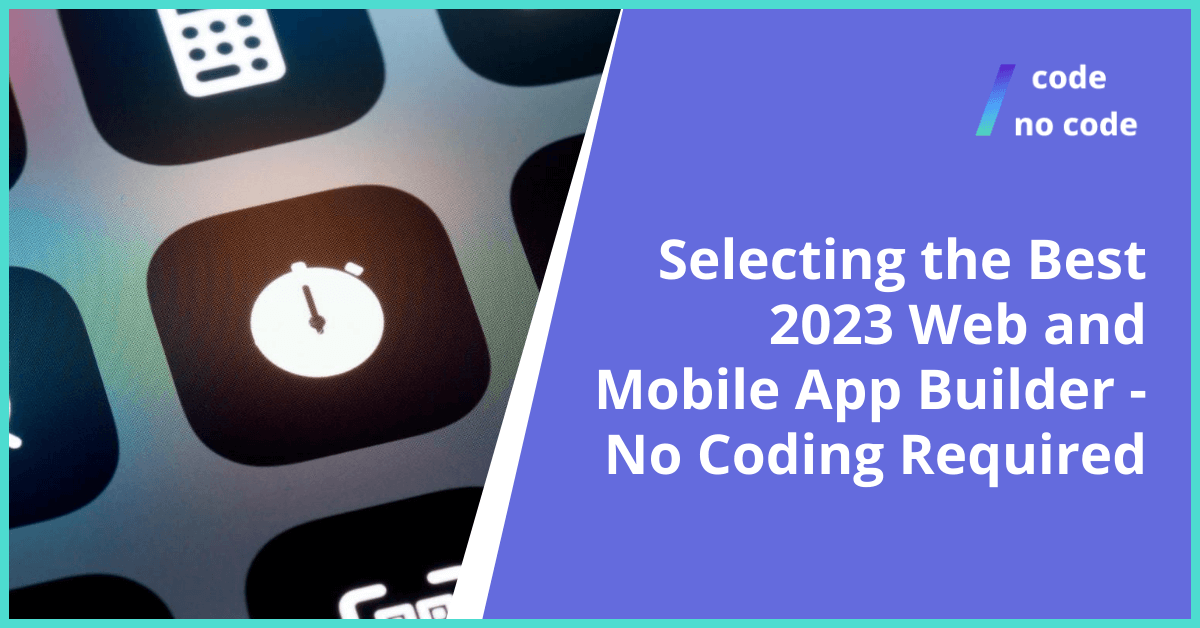 Today, we have a response to this challenge in the form of Low Code and No Code development platforms. Low Code/No Code platforms have revolutionized the app building process, allowing non technical developers/users called citizen developers to build apps with little or no coding knowledge.
Before now, Low Code/No Code had clear limitations in capacity. As a result, users could only build early-stage MVPs[1](Minimum Viable Products). Now, users can create fully scalable and responsive web and mobile apps with varying business use cases.
What makes it different from traditional software development? To keep it simple, a good Low Code/No Code platform, when used properly, can shorten the app development period by up to 40 to 60 percent[2]. And, of course, a quicker time-to-market translates to larger profit margins.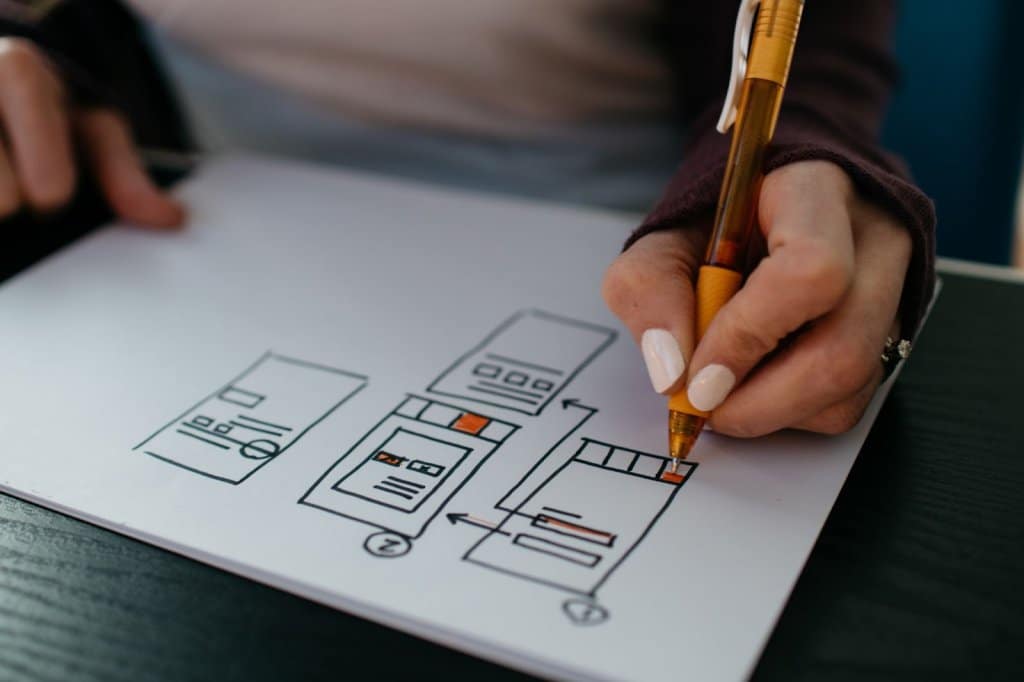 Photo by Kelly Sikkema on Unsplash
One other trademark of a good Low Code/No Code platform is the drag and drop functionality. That is fundamentally how most Low Code/No Code platforms ease the app building process. Users only need to drag and drop components on a blank canvas or pre-made template to build native mobile apps, web apps, websites, and other software.
In this article, we'll discuss some of these good app-building platforms and, by popular opinion, the best ones. But we'll only talk about No Code app builders here. Alternatively, we have another article that focuses on the best Low Code app builders.
You may now be wondering what differentiates Low Code from No Code app development. So, let's start with that.
Difference between Low Code and No Code development
On a fundamental level, Low Code and No Code app builders are presumably the same. They both increase the cost savings and time-to-market of both mobile and web apps. In addition, they both slightly limit customizations and support a wide range of tooling and integrations.
It's worth noting that besides being able to create actual web and mobile apps, several Low Code and No Code app builders are often used for automating business processes and project management.
Both Low Code and No Code also reduce the extent of dependency on developers, but this factor equally serves as a differentiator between them. Low Code platforms have a relatively low dependence on developers. But to fully utilize Low Code app builders' potential, you probably need a professional.
Low Code development platforms still function using drag and drop features. But they typically provide an IDE (Integrated Development Environment) for professionals to write custom code and create tailored app functionalities and designs.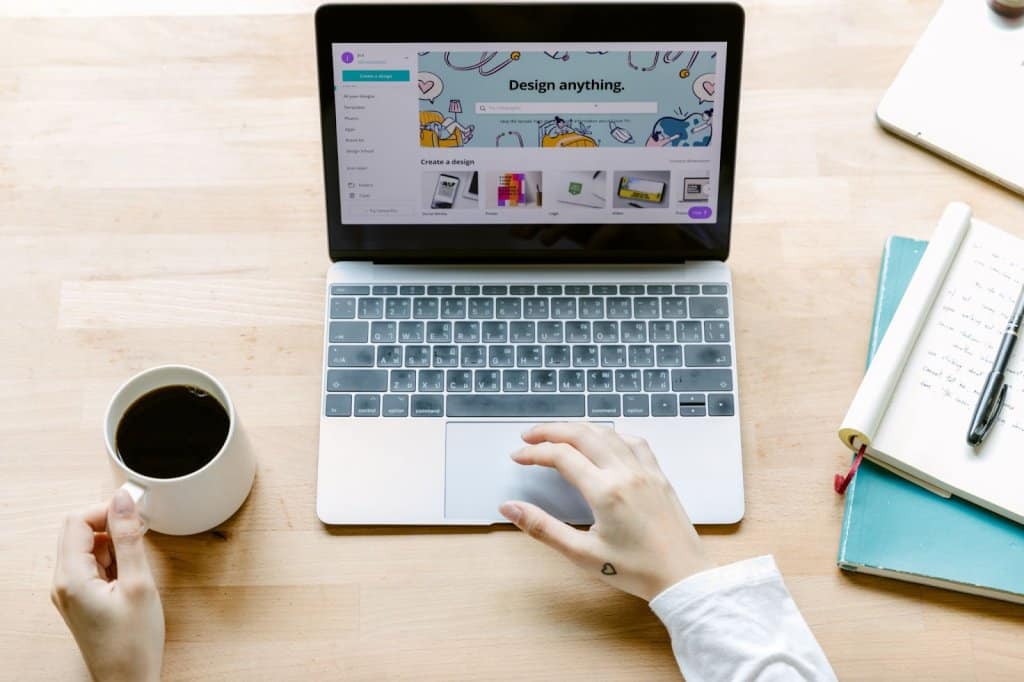 Photo by Ketut Subiyanto
No Code platforms, however, require absolutely no coding skills. As a result, everyday business users and entrepreneurs can create functional mobile and web apps without coding experience.
Furthermore, you can look at our Low Code vs No Code vs Visual Development article for a more in-depth comparison.
Low Code and No Code development also differ slightly in objectives/target audience. Low Code is geared more toward users with rapid app building requirements.
No Code tools cater primarily to business users' essential app making needs. They require no coding knowledge to maximize their benefits; hence, non technical users and startups find them more appealing to use.
On that note, we'll be looking at some of the market's best No Code app makers. The list is based on popular opinion of several successful No Code startups and the app builders' overall features.
5 Best No Code App Builders
Ranked by specific use cases, here is a curated list of 7 app builders you can use to build web apps, mobile apps, and project management tools with No Code in 2023:
1. Appy Pie – Best No Code App Builder for Building Native Apps
Appy Pie is a robust cloud-based DIY No Code app builder typically used for building native mobile apps. Appy Pie allows non-technical users to create multifunctional native mobile apps with nothing but a drag and drop user interface.
Appy Pie has won an award[3] as the Best Mobile Maker online. That means it must be able to create highly sought-after iOS apps. Of course. But more than that, apps created with Appy Pie are typically hybrid, working on multiple platforms, including Android, Windows, and iOS. The finished apps can also load content even without internet connectivity.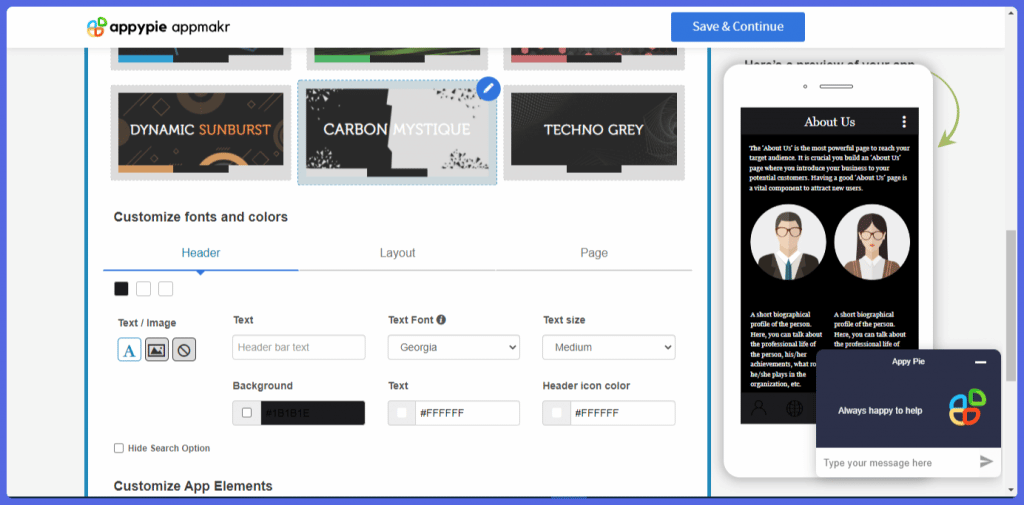 Moreover, once created, you can easily publish your HTML-5-based app directly to the Apple App Store and Google Play Store. So it doesn't matter whether you're building a shopping app, delivery app, dating app, or others; Appy Pie makes the process simple and quick all the same.
Key Features
Enable navigation features on your mobile app and a step-by-step guide for new customers.
Photo and video media integration to keep customers engaged.
Edit the app's user interface in real time with the option for real-time updating.
Offline mode without internet connection.
Benefit from application testing and app analytics to modify your business strategy.
Multi-platform mobile app development for Android and iOS with built-in publishing to app stores feature.
Pricing
Basic plan costs $16/app/month.
Gold plan costs $36/app/month.
Platinum plan costs $60/app/month
Enterprise plan with custom costs.
2. Backendless – Best No Code App Builder for Designing Backend
Backendless is a highly-rated, all-in-one No Code app builder with the necessary tools to create the backend and frontend for any complex mobile and web app.
As it concerns the frontend, the app builder uses a visual UI Builder. This tool offers a wide range of drag and drop components, themes, and app templates with room for customization.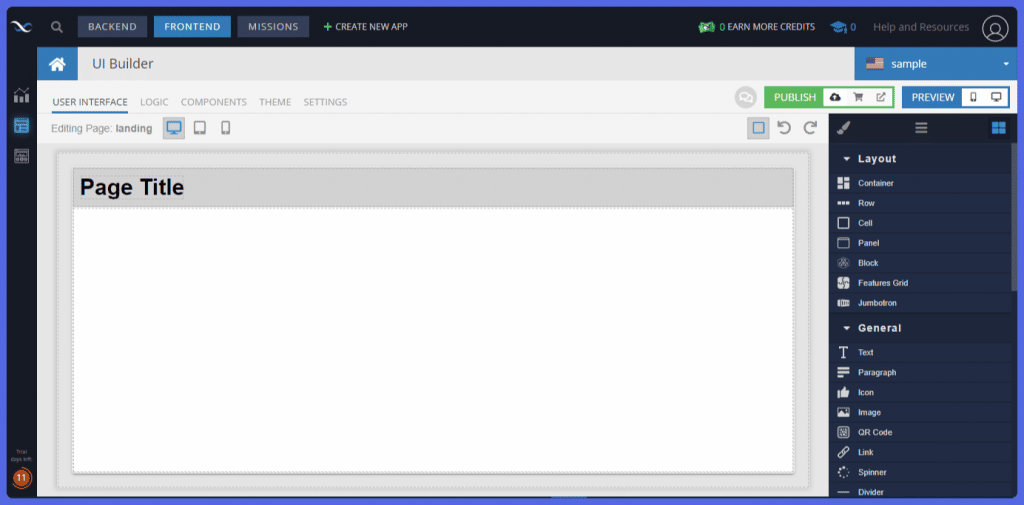 Business users can easily integrate unlimited logic and build APIs without writing code. Backendless, however, uses built-in APIs that automatically integrate the backend database with the frontend user interface.
Key Features
Build your complex native mobile app and web app idea using the Codeless logic development tool.
Support post-launch tools like in-app messaging support, visual user management, and email templates.
It incorporates trustworthy data security features like user authentication and console visibility controls.
Real-time data review and delivery.
You can monitor API metrics and app usage with the built-in analytics tool.
Push notifications console.
Pricing
Free Springboard plan – Unlimited push notifications and API calls/month plus 200 database tables.
Cloud 9 plan – Goes for $25/month and comes with 10,000,000 API calls/month, 100 database tables, 500,000 push notifications, flexible limits, and super scaling.
Cloud 99 plan – Goes for $99/month and comes with 40,000,000 API calls/month, 200 database tables, unlimited push notifications, flexible limits, and super scaling.
3. Glide – Best Intuitive No Code App Maker
Glide is one of the most intuitive and easy-to-use No Code tools on this list. It is mostly used by small and medium-sized businesses to build simple web apps quickly.
Glide's approach to app development is unique compared to the other No Code platforms on this list. Instead, as with Softr, Airtable, and Rows, Glide utilizes spreadsheets as your app's database and editor.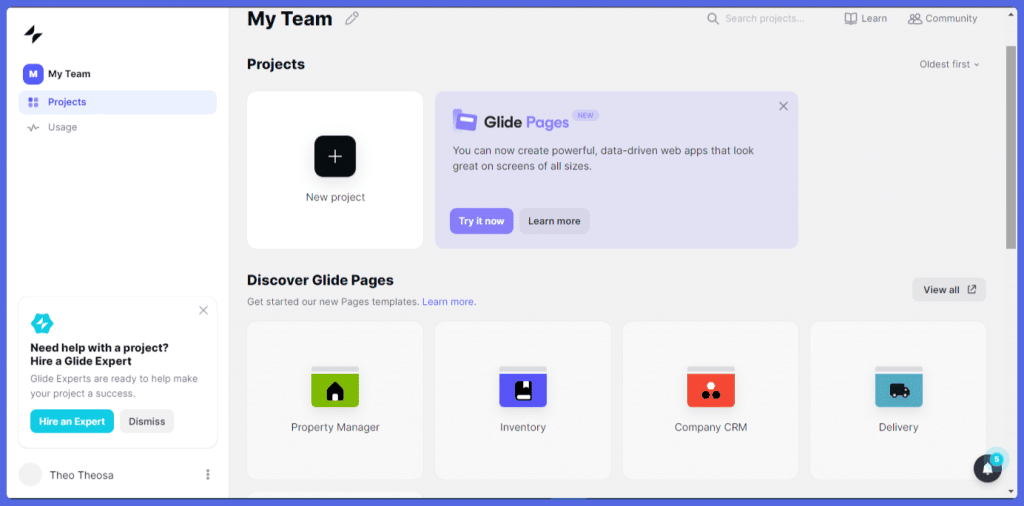 You can modify the spreadsheet using CRUD[4] (Create, Read, Update, Delete) interactions, and the data reflects intuitively in the app. Apps created using the No Code app builder typically function as PWA (Progressive Web App), which runs on iOS and Android.
The only downside to such a simple and intuitive No Code tool is that you can't have your app downloadable from the Apple App Store or Play Store.
Key Features
Access a robust library of pre-made app templates for different use cases, including; eCommerce apps, digital restaurant menus, CRMs, personal planners, delivery apps, etc.
Use the new Glide tables as another data source besides Google Sheets.
Team collaboration features.
Relatively small learning curve.
Pricing
Glide provides pricing in categories – Individuals and Enterprise plans.
Individual plans consist of the free version, and the Starter Version at $25/month,
The Enterpise plan consists of the Pro plan at $99/month, and $249/month for the Buisness plan.
4. Zoho Creator – Best App Builder for Business User and IT Team Collaboration.
Zoho Creator is a multi-platform app builder with all the necessary tools for creating custom apps and digitizing business operations without having to write code. Zoho creator derives its philosphy from the preceeding suite of productivity apps from Zoho, including Zoho CRM, Zoho Campaigns, among others.
The result is a cross platform app builder with process and workflow automation capabilities through an intuitive and user-friendly interface.
Zoho Creator caters majorly to everyday business users who just need rapidly built applications they can share within their team members to automate certain business processes. However, Zoho Creator serves as an efficient means for professional IT teams and developers to deliver and build complex applications and microservices[5] more quickly.
Key Features
Simplified data entry features with custom workflow and business process automation system.
Pre-built app templates to build software for sales management, order management. IT asset tracker, expense management, etc.
Efficient team collaboration features with secure sharing and accessing using multi-factor authentication. HTTPS, data encryption, etc.
Integrate with a wide range of Zoho applications including, Zoho Boks, Zoho Reports, Zoho CRM, Zoho invoice, and so much more. It also integrates with other third-party apps such as; QuickBooks, Zapier, Google Apps, and Salesforce.
Zoho Creator allows users utilize REST and RPC APIs professionally for more complex data sharing.
Pricing
Professional Plan cost $25/user/month billed annually with 15-day free trial. Comes with 5 apps, 20 Integration Flows, 10 BI & Analytics, Flexible user count and much more.
Ultimate Plan costs $400/month billed annually. Comes with everything in Professional plus unlimited apps, 100 Integration Flows, Unlimited BI & Analytics, and 10 users included($25/additional user/month) and much more.
5. Softr – Best Web Based No Code App Development Platform
Softr is a powerful No Code tool that creates custom websites, web apps, and client portals from Airtable data. Softr enables users to build customer-facing user interfaces and interactive web apps without having to write code.
Softr is simple yet versatile. You can create websites, resource directories, client & partner portals, landing pages, internal tools, and so much more with Softr.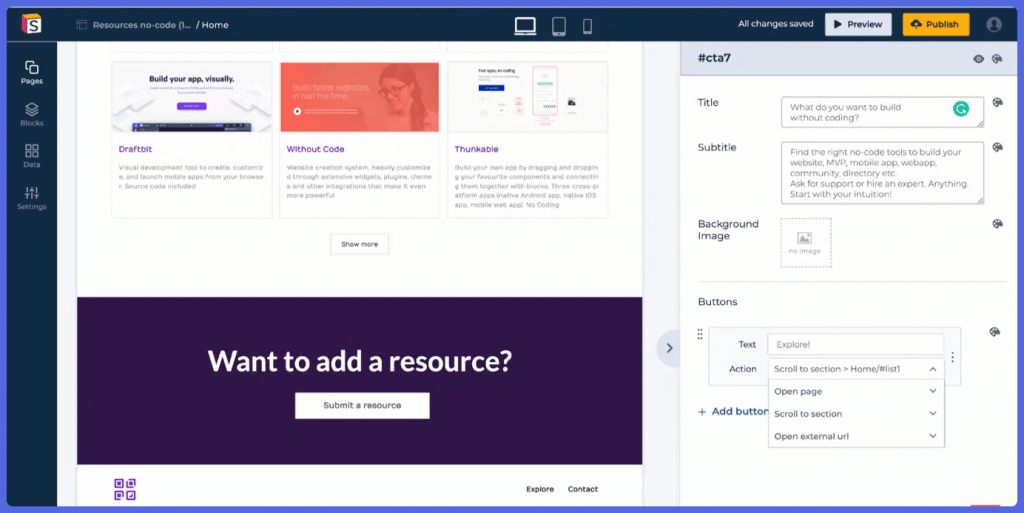 No other tools allow you to take workflows and data from Airtable and convert them into elements for your app. However, it used to be one of the relatively few No Code platforms you can't use to build native apps.
Thankfully, Softr now supports mobile app development with Softr mobile. Now, you can create mobile applications from your Softr Web app instantly.
Key Features
Team collaboration features with server-side authentication for enterprise security.
Add payment gateways with either paid or free memberships and member-only content.
Incorporate 30+ list layouts, 100+ pre-made blocks, and a wide array of integration with other tools such as Google Forms, Mailchimp, Zapier, Shopify, etc.
You can also embed other tools such as Vimeo, Gumroad, Typeform, and Youtube.
Gradual learning curve.
Pricing
Free plan: Unlimited applications, single custom domain, Airtable integration with 200 records, 5 maximum members, and Live Chat support
Starter plan: Costs $24/month with features to deliver data-driven apps for individuals and startups.
Professional plan: Costs $65/month with features for companies building custom apps with advanced features.
Business plan: Costs $1655/month. The plan is tailored for building advanced internal tools and powerful portals.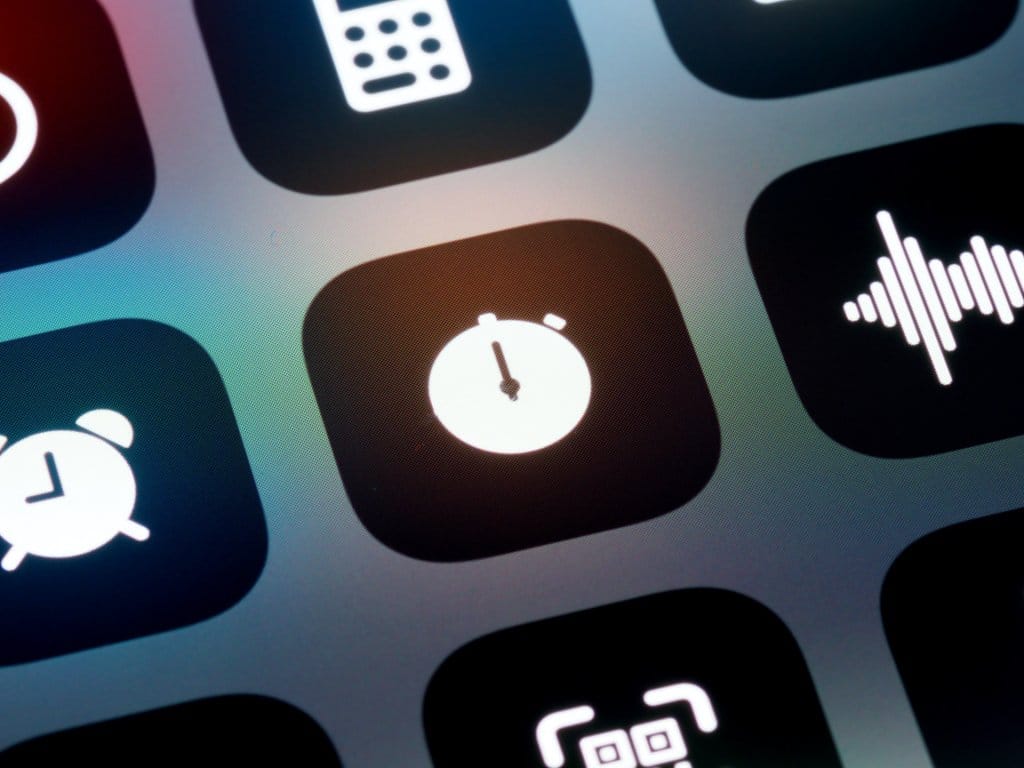 Conclusion
In summary, No Code app builders are a game-changer for today's businesses. They effectively cut through the barrier to entry in the web app building industry, enabling anyone in any part of a business design and realize their app ideas or streamline operational processes.
While any of the No Code platforms on this list will fit great for most business needs, it is important to consider the functionalities you'll need. For small individual or MVP projects a versatile app builder like AppyPie is great.
Likewise, more complex apps would require more use-case-specific app builders like Backendless.
Finally, if you want to know more about the latest No Code trends and keep the conversation going, follow us on our twitter page.