Every day you spend hours of your time sorting through emails to finish menial tasks like finding a client's brief, approving vacation leaves and invoices, or putting leads to sales CRM. Imagine automating all these small repetitive processes without code. AppSheet's new feature called AppSheet Dynamic Email allows you to create No Code automation right in your Gmail inbox. It is a step ahead in providing governance for citizen developers to build business apps faster.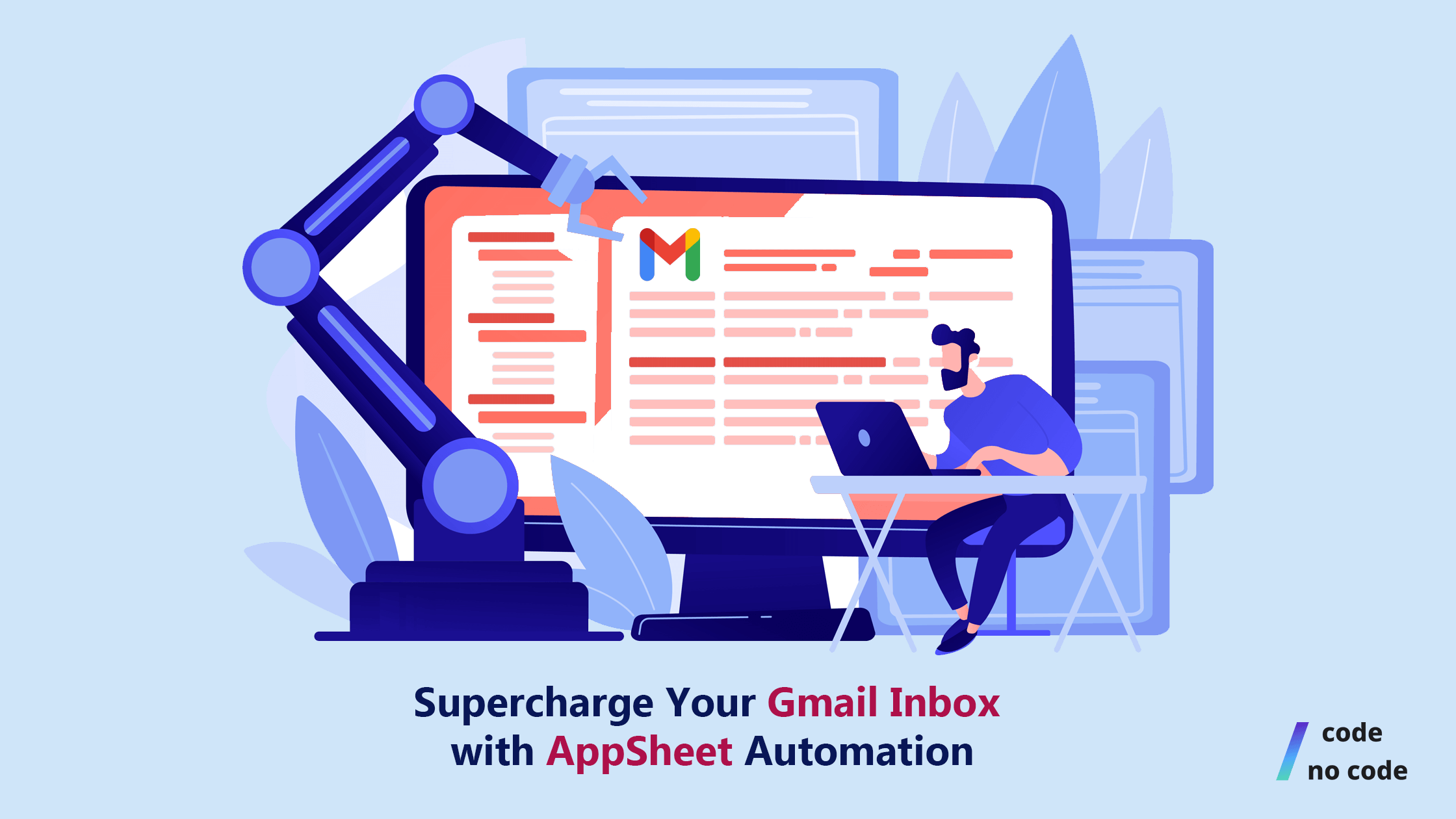 You can interact with the app directly from your inbox. You can fill out forms, share documents and even add comments on someone's work without leaving the inbox.
What is Appsheet Dynamic Email?
Appsheet Dynamic Email is the new feature in AppSheet that allows you to send forms to Gmail users with embedded editable data fields. Whenever a user opens the email, they can directly interact with the app through Gmail without leaving their inbox. Real-time data is fetched by Google from an underlying data source when the email gets opened.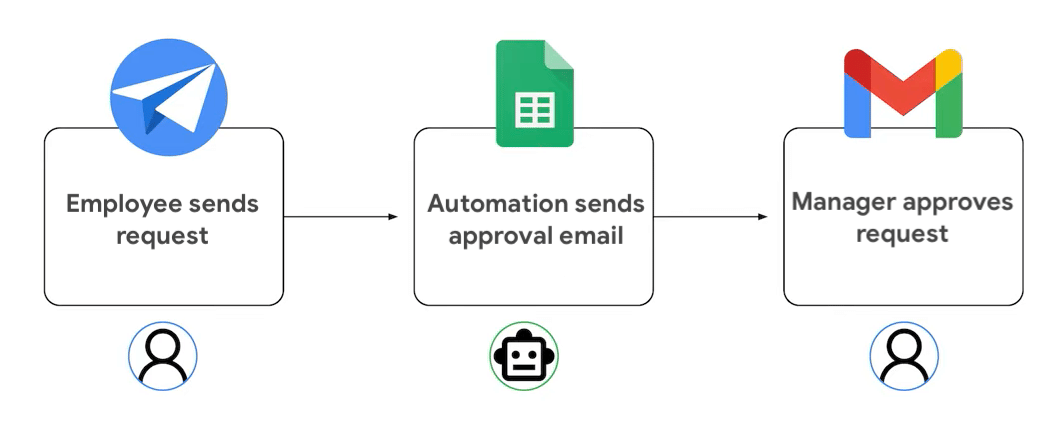 For example, if you receive an AppSheet form through Gmail, you can directly fill the survey from the inbox and your data will be collected and stored according to the conditions set by the sender. If the assigned database is a spreadsheet, they can create reports and generate analytics to measure different patterns and trends in their data.
Have a look at this travel request app created in Gmail: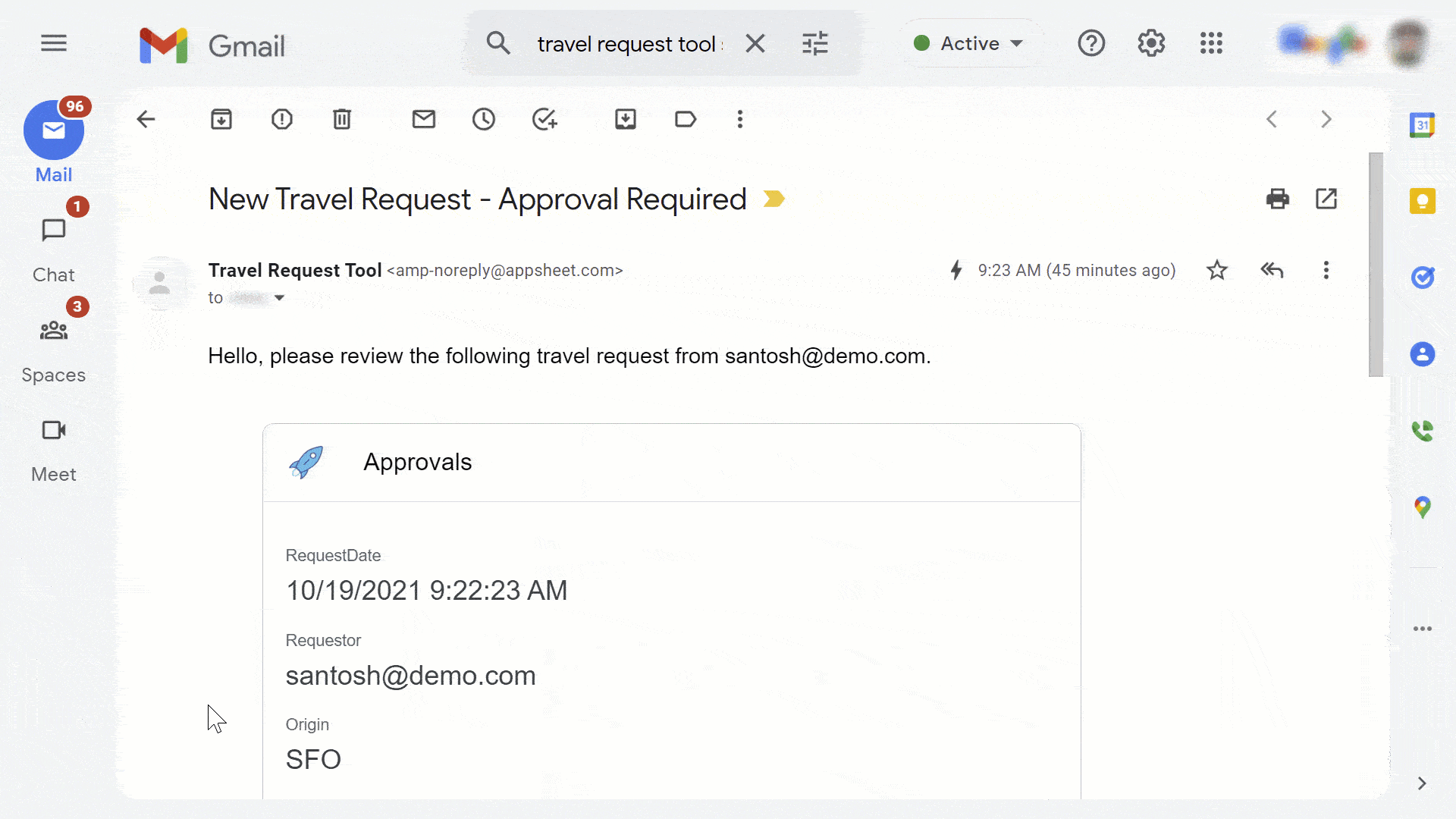 Image credit: Google
Once you fill out the form with the details regarding your travel request, it directly goes to your manager's inbox. They can approve it from their email itself and an automated email regarding their decision will be sent to you. Once you set up the automation, all of this would happen with just two clicks.
How to Create Your First AppSheet Gmail Automation?
Step 1: Create Account.
The first step is pretty obvious. Create an AppSheet account. Log in with the Gmail account that you are trying to automate. That would make things a lot simpler.
Step 2: Toggle New Features
Create a new app or select the app you are working on, go to UX >> Options tab >> and toggle "Preview new features" on. Since Google recently launched this feature, you have to enable it from the dashboard yourself. They will probably deploy it as a default in the app in a couple of months.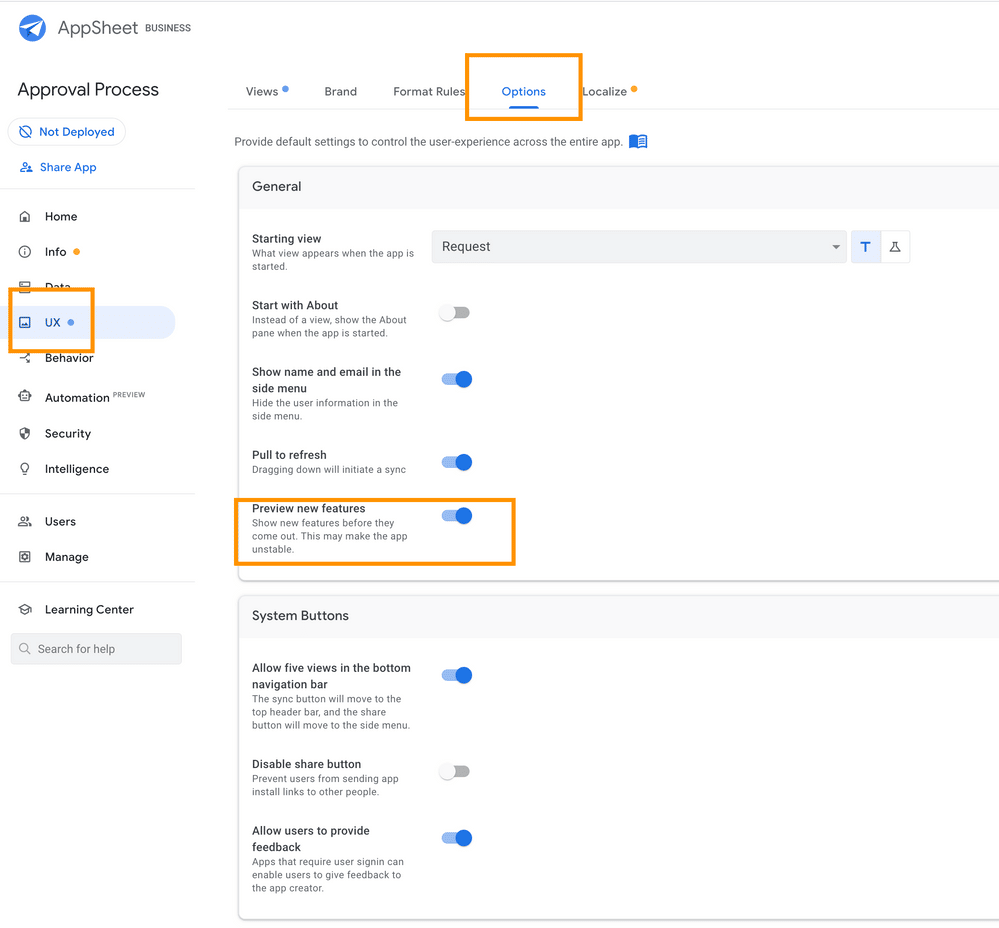 Step 3: Create a Bot
Go to the Automation tab and create a bot. This bot can be deployed for an event (triggered when something happens) or to perform a set of tasks. Check this video to learn more about how to set up an AppSheet bot. For example, if you want to trigger the bot when someone fills your form, select "when request record is created" as the event.
Step 4: Create an Email Form
Go to the editor on the right side of the dashboard and click on "Use Dynamic Email – Basic Form" to create an auto-generated form for your receivers.
Step 5: Add Email Details
Add details for the receiver, subject line, and the email body.
Step 6: Test the Automation
Preview the automation to test it out.
That's it. You have successfully created your first Gmail automation through AppSheet. If you want to have a closer look at a detailed guide to Gmail AppSheet integration, you can check out this video[2]:
Why Build No Code Apps For Gmail?
Here are the top 3 reasons why you should build No Code apps for your Gmail inbox automation.
Faster Dataflow
Automating repetitive processes through AppSheet will lead to faster data flow and management. Let's say someone fills a form for a tool demo. You will receive that data in sheets and will have to manually update it on the CRM or any other sales tool. But when you automate this process, your client will fill the form in their Gmail inbox and it will be directly uploaded to your CRM.
Decluttered inbox
Inboxes get full of junk and unnecessary emails to a point beyond repair. It is important to keep it clean and organized so that you don't miss out on any important emails. No Code apps give you an opportunity to manage your emails effectively with automation. You can leverage that to declutter your inbox.
Workflow management
All workflows are somehow attached to email communication. Whether it is amongst departments or with clients, Gmail always stays in the picture. Since employees will create apps and automation to solve a problem in their workflow, it will supercharge their day with productivity. They will have a more streamlined workflow and increased time for critical decision-making.
Wrap Up
Google acquiring AppSheet was a huge milestone for the No Code movement. After that, the market of Appsheet got so huge that they announced a separate community for Appsheet Creators. Google has been expanding the boundaries of No Code development through its innovation. A lot of new details will be uncovered as they launch the new update. Drop by at our blog or Twitter for the latest No Code news, tips, and resources.