E-commerce and Online Marketplaces have exploded in popularity over the past few years. The world's largest online marketplaces sold $3.23 trillion through their digital platforms in 2021 and accounted for two-thirds of global eCommerce sales.[1]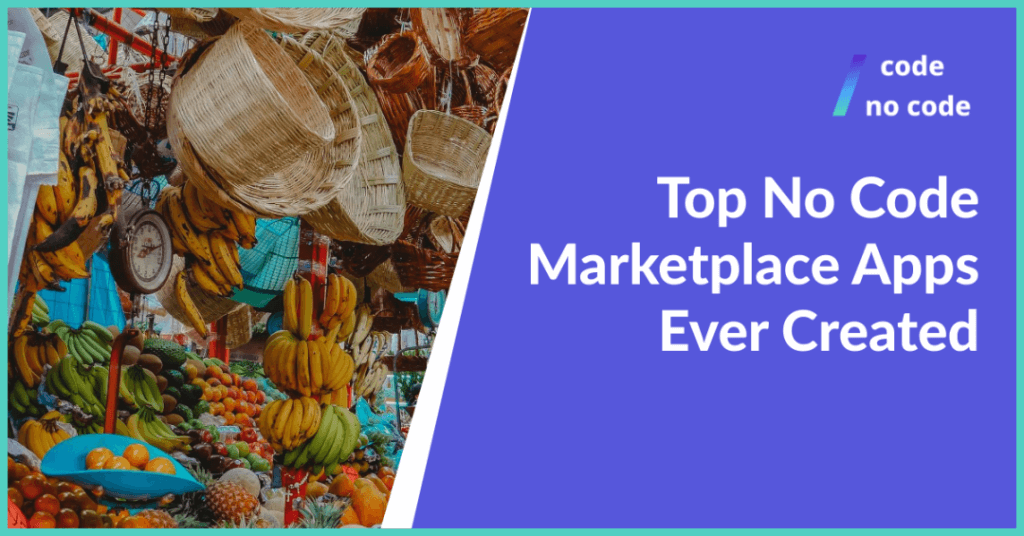 While there are huge players like Craigslist and eBay in the market, there is a need for niche marketplaces designed for specific products or services. For example, a marketplace to buy, sell or repair old African musical instruments. You might find it on eBay, but they have no idea about the authenticity of the user or the product.
Thanks to No Code platforms, it is possible for everyone with an idea to build a No Code marketplace website or app with secure databases and inbuilt user authentications. In this blog, we will show you some successful marketplaces created with No Code and a short guide on how to create them.
What is an Online Marketplace?
An Online Marketplace is a website or app that facilitates the exchange of products or services from many different sources. The inventory isn't owned or managed by the owner of the website. You can categorize a marketplace into three types.[2]
Peer to Peer - A P2P marketplace connects one individual with another. For example, Airbnb and Etsy are P2P marketplaces.
Business to Business - A B2B marketplace matches one business (consumer) with another (vendor). Usually, at a B2B marketplace, the orders are placed in bulk at a wholesale price. Alibaba and Amazon Business can be categorized as a B2B marketplace.
Business to Customers - A B2C marketplace is a multi-vendor marketplace site where a lot of suppliers list their products and compete for a higher rank in the search engine. AliExpress and Booking.com are the top B2C marketplaces out there.
Examples of Some No Code Marketplaces
Here are some of the top online marketplaces created on No Code platforms: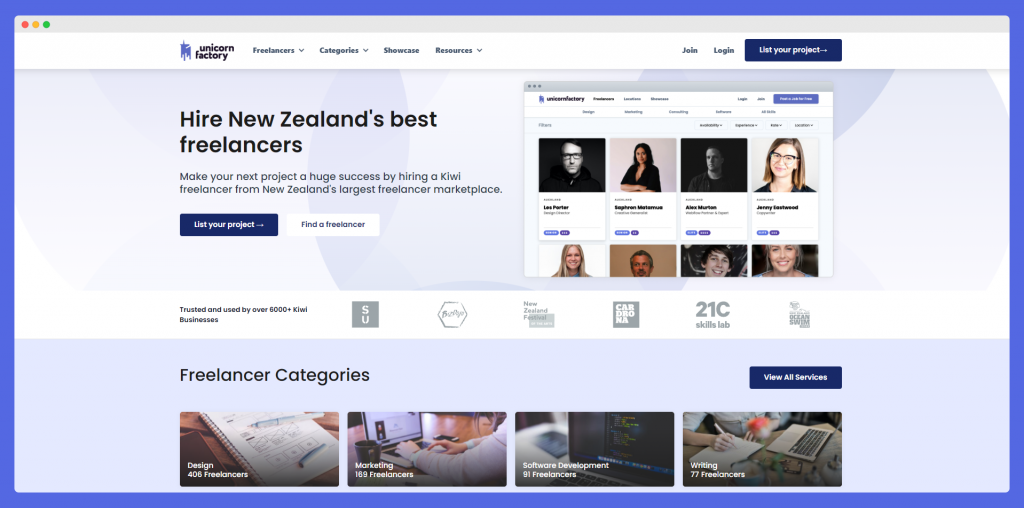 Platform - Webflow
It is a marketplace by Connor Finlayson where businesses can find and get in touch with freelancers from New Zealand to reach their business goals. Connor has made a 40-minute YouTube tutorial on how to create a No Code marketplace in case you want to know more about his process of creating Unicorn Factory.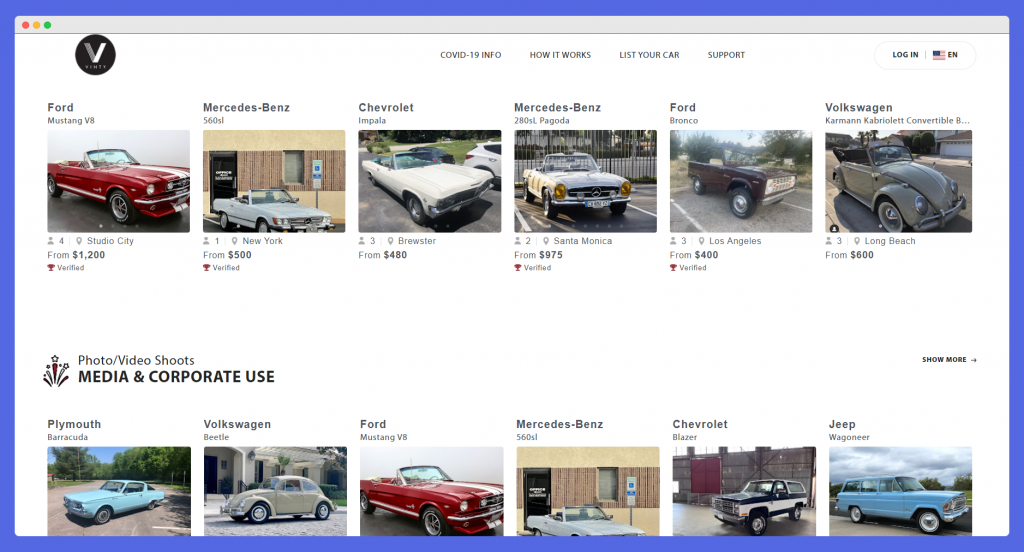 Platform - Sharetribe Go
If you are a classic car fanatic, you would love this marketplace idea. It is a portal where you can book or rent classic car rentals. If you are an owner of a vintage car, you can even list your car on this portal and make some bucks out of it.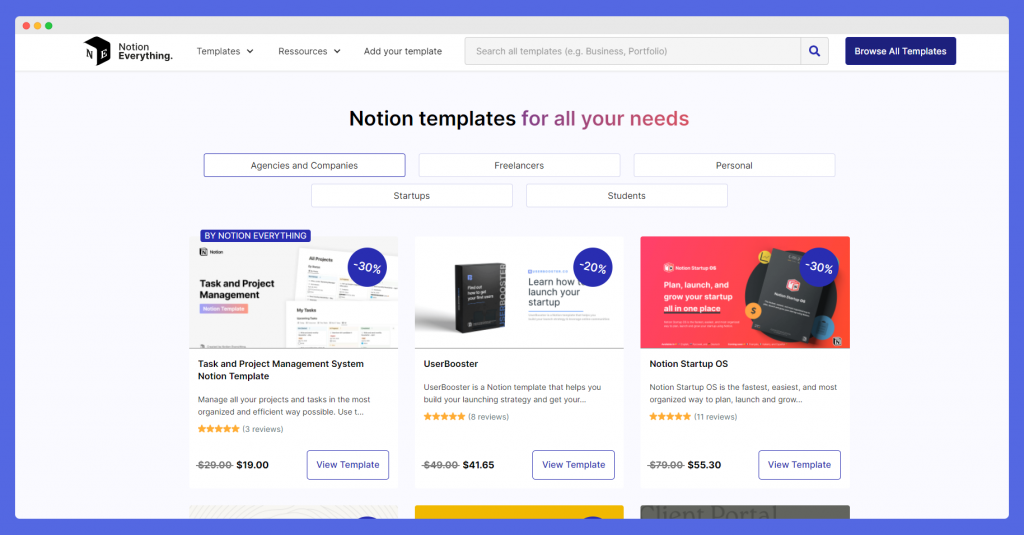 Platform - Webflow
It is a marketplace for Notion users to discover templates & resources that could help you organize your life, manage your business and boost your productivity with Notion.
Platform - Sharetribe Flex
Bulletin is the digital platform to discover and register golf events online. The golf community often misses the deadlines for their favorite events due to bulletin boards and bulky google searches. Hence, Bulletin.
Platform - Sharetribe Go
It is an all-in-one marketplace for brands to partner with fitness instructors, studios, and events. Brands can create marketing campaigns or organize internal team-building activities with Fitworthy.
Best Platforms to Build a No Code Marketplace
All of these marketplaces mentioned above were designed with No Code apps. If you want to give it a shot, here's a list of No Code marketplace-building platforms:
It is an eCommerce plugin for WordPress. It makes creating and managing a multi-vendor marketplace simple. Since it is an open-source platform, you don't have to pay anything for WooCommerce.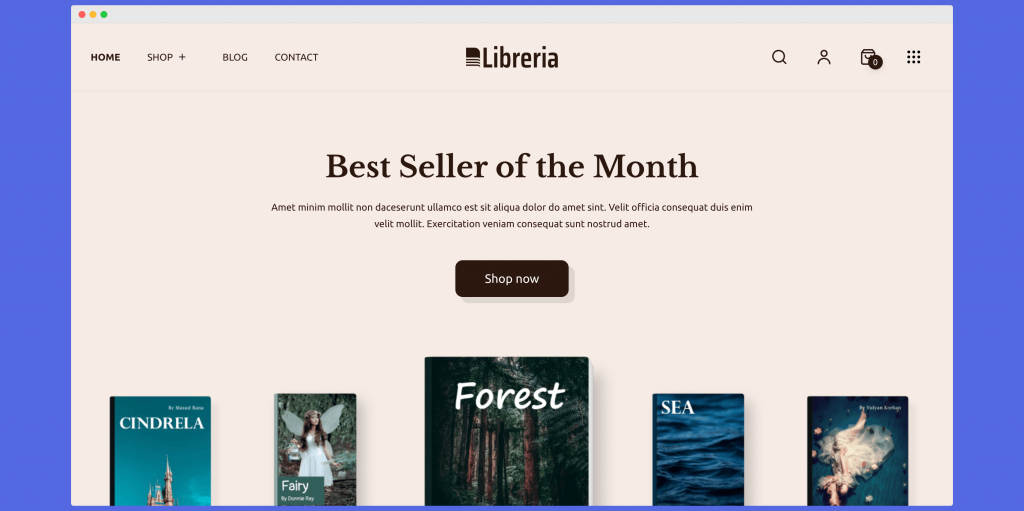 But if you use any additional services like their payment integration extension, you might have to pay extra charges. Also, WooCommerce doesn't provide a hosting platform like Shopify. That can cost anywhere between 5-10$/month to 1000$/month, depending on the size of your business.
Once you have hosted your website on a platform, you can install WooCommerce and use a drag-and-drop builder plugin like Elementor to create your website.
Softr is a powerful No Code platform to build software products with Airtable as the backend. It got mainstream after they got rewarded with Product Hunt's Product of the Year 2021.
If you are planning to build a two-sided marketplace(P2P) like Airbnb or Fiverr, you need to check out Softr. With this tool, you can:
Easily add user authentication
Create search, filter, and sort functions for user navigation
Natively integrate Stripe for all your transactions.
Follow their guide to get started with all the tools you require to create your marketplace.
JungleWorks is a platform built to solve all kinds of eCommerce problems. Manage inventory, facilitate payments, and build your marketplace on this platform. Yelo by Jungleworks is their No Code product for building marketplaces especially focused on a particular locality.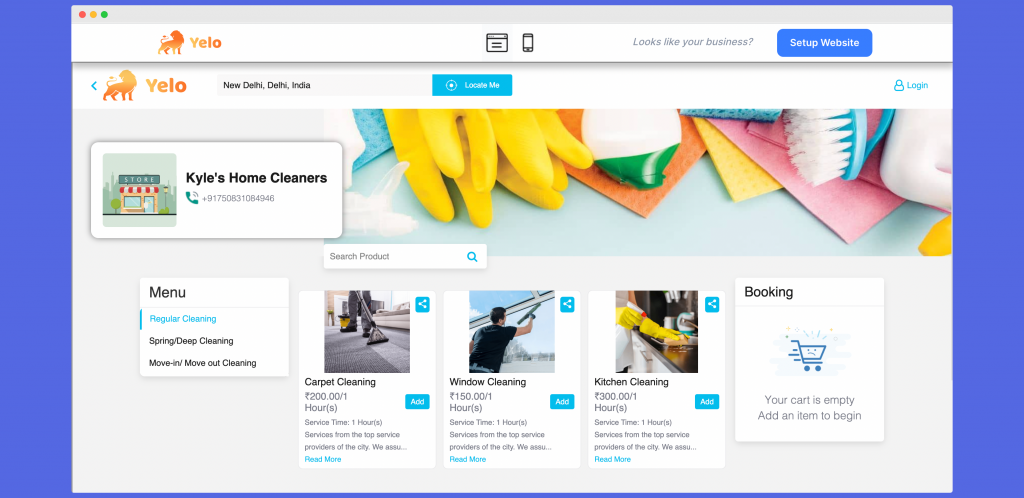 For example, if you own a florist shop, Yelo provides you with all the tools to create an online ordering system and manage deliveries to your area. You can also build a local community where your customers can engage with your business and other people in the neighborhood.
Sharetribe has two products for building marketplaces: Go(No Code) and Flex(Low Code). Since this is an article about No Code Marketplaces, we are going to talk about Sharetribe Go.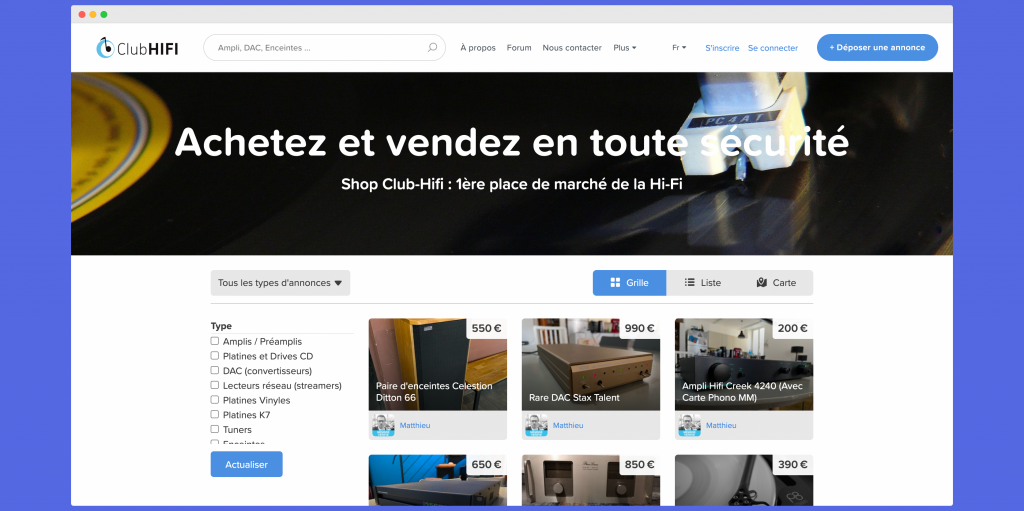 Sharetribe Go provides you with the complete feature set to launch a Peer to Peer marketplace for rentals, services, events, or products. Unlike Sharetribe flex, you don't need to write a single line of code at Go.
It is a fully hosted offering designed to get projects off the ground fast and without development costs. The best part of Sharetribe Go is that there is no vendor lock-in issue. You can easily migrate to another platform if you want to scale or just move.
You might have heard of Webflow as a No Code tool to create pretty landing pages. But it is much more powerful than that. When they started, their core features were building landing pages. Currently, Webflow has much broader sets of features.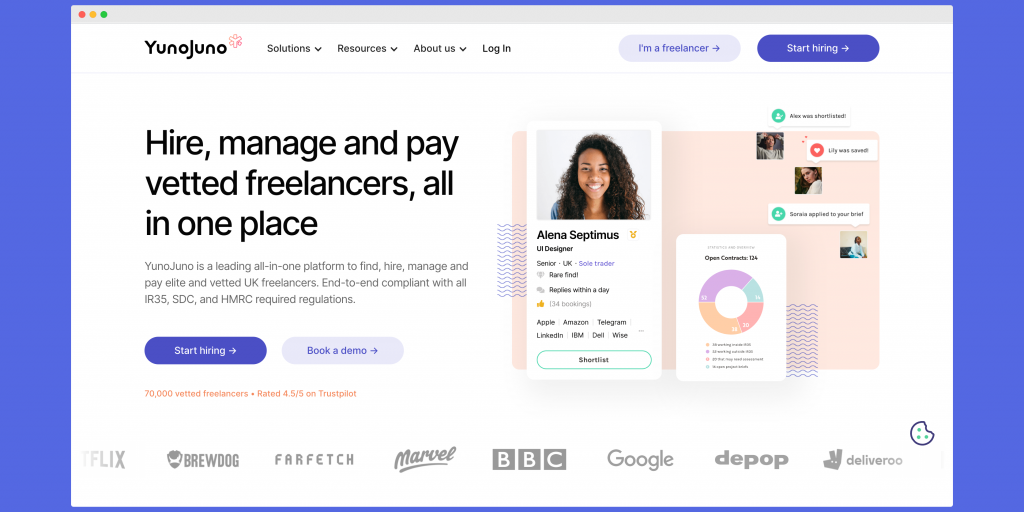 They also have a big library of templates and plugins that can assist you with specific solutions like improving customer experience and managing upsells & cross-sells.
You can quickly choose any of the available templates and clone them with a small learning curve. Webflow is awesome for building scalable marketplaces with user-friendly and responsive design. If you want to customize your marketplace with code, you can add HTML, CSS, and Javascript to Webflow.
Step-by-Step Guide on How to Build a Marketplace with No Code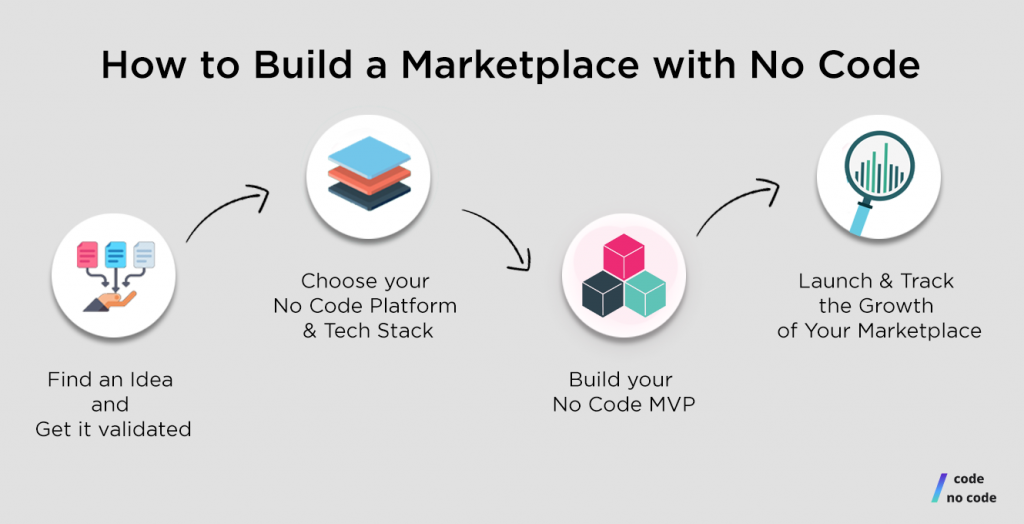 Find an Idea and Get it Validated
Just like any other business, finding and validating an idea for your No Code marketplace is important. A great idea might randomly pop into your brain but if it doesn't, you can search for it.
Focus on used assets in your surroundings for ideas and gaps in the market. For example, empty apartments were unused assets getting wasted. Airbnb provided a portal to connect people who wanted affordable lodging and homestays with these empty apartment owners.
Research your idea and find out everything you can about the competitors, market, and people who are currently facing the problem that you are trying to solve. Validate your idea by speaking with your friends and online communities regarding the business idea.
Choose Your No Code Platform and Tech Stack
We have mentioned the top No Code marketplace builders in the blog. You can choose one according to your business requirements and affordability. Research the platform and dissect all the aspects of the marketplace builder.
Here's a guide by Sharetribe on how to choose your marketplace platform. Apart from the platform, you might need plugins and extensions to power up your marketplace. Make a list of all these tools and their pricing to overview your project cost.
Build Your Minimum Viable Platform (MVP) with No Code
Building a marketplace MVP with No Code is a quick process. If you are already aware of the platform, you can deploy it within a day.
But most businesses take longer than that to figure out their MVP because of the learning curve or configuring minor customizations. Here are some basic steps to follow for developing your MVP:
Host your website
If the hosting isn't available with your platform, the first step is to host your website on a platform.
Choose a backend framework
You would need a backend to store and manage all the data of your marketplace. Here's a list of Top No Code Backend Frameworks.
Build a workflow
Create an overview of how your marketplace will function. Where does a user go once signed in, what are the steps involved in placing an order, and how can a supplier sell their products or services. Treat this step like the skeleton of your website.
Choose a template
Due to the availability of extensive template libraries, it would be easy to find a template that matches your business idea. These templates contain drag-and-drop blocks so you can customize the website according to your needs. If you can't find a template, choose one that is closest to your liking and start customizing.
Manage profiles, listings, and reviews
Each marketplace user has a unique profile page with their bios, listings, and reviews. All the No Code platforms mentioned in the list will provide you with this functionality. Manage user profiles and reviews with strict rules to maintain authenticity and avoid scammers.
Integrate Payment Gateway
The last step in creating your MVP is to integrate a system that accepts digital payments. Most No Code tools will have built-in payment systems. If that is not available, you can always lookout for a plugin by trusted payment gateways like Stripe or PayPal.
If you want someone to build your marketplace project, you can always connect with our Low Code / No Code experts.
Launch and Track the Growth of Your Marketplace
Once you have built the MVP, it is time to launch it. Share your website and ideas on different communities (Sharetribe or Everything Marketplaces) and social media platforms (Twitter and IndieHackers) to get initial traction.
Once launched, track data and create reports highlighting your key metrics. Here is a cheat sheet by Samaipata[3] that would help you track the growth of your marketplace: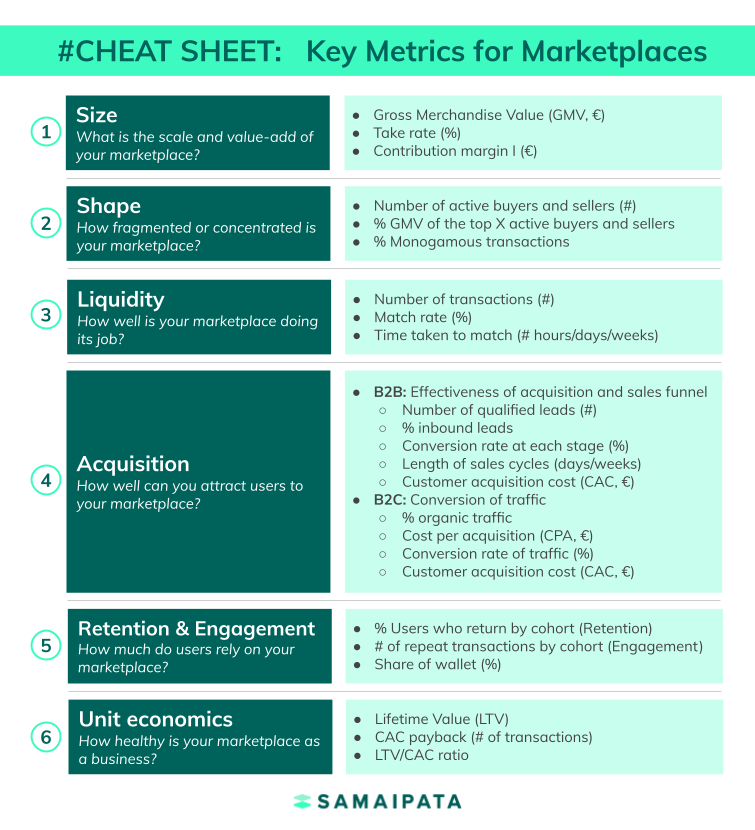 What's next?
No Code tools are constantly evolving. We are going to see much more complex and successful marketplaces developed through No Code in the coming years. If you want to keep up with the rapidly evolving world of Low Code/No Code, follow us on Twitter.