As the year 2022 has finished, we can see the popularity of No Code tech increasing [1] exponentially. Apart from No Code, there is another buzz going on in the investment and digital artwork industry. Non-Fungible Tokens aka NFTs. There are still extreme views on whether it's just a fad or an investment opportunity. But early adopters and crypto enthusiasts are ready to roll the dice. Today, we are going to talk about a start-up that is trying to decentralize artists' NFT projects. A team from the US has created Rampp with a vision to bring innovative No Code tools for NFT creators and community managers.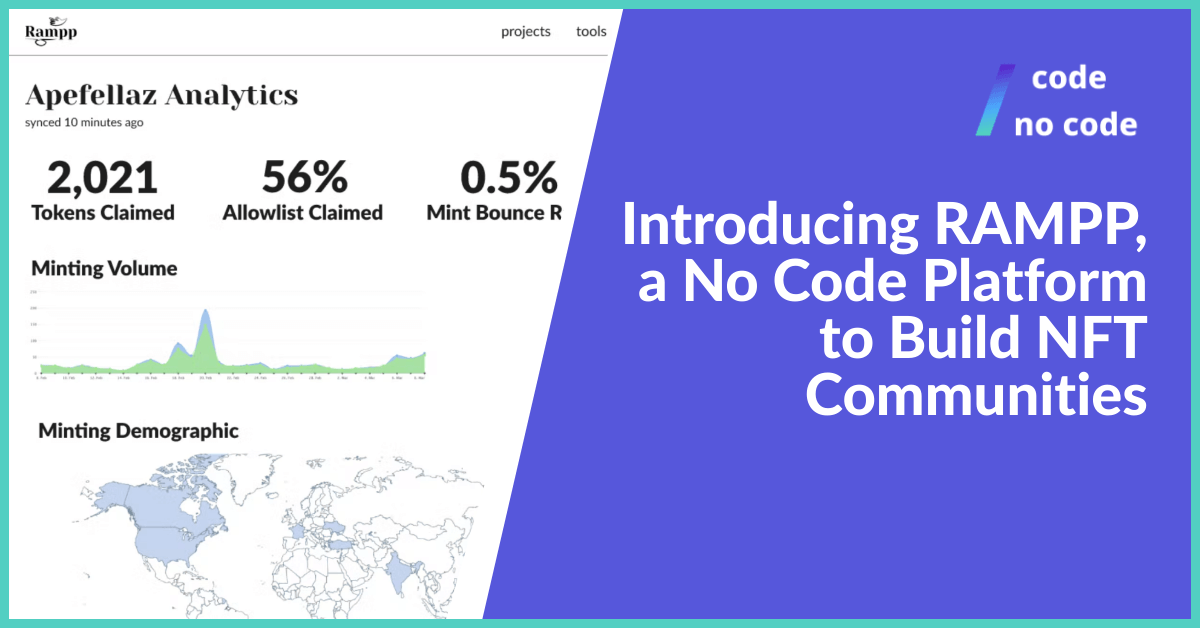 What is Rampp?
Rampp is an all-in-one NFT launch platform to create and manage your NFT community at scale without code. With Rampp, you can generate a customizable smart contract, upload your images and manage your whole project within no time.
While you can't create your images through Rampp, they have partnered with NFT-Inator. It is an awesome tool to create NFT from layers. You can also add metadata without code. The images will be generated in the .png format and the metadata would be in the .json format.
Note – It is advised to have metadata with your NFTs to let your customers track their rarity.
How does Rampp Work?
Assuming that you followed the first step and created your NFT images, here Rampp comes into play. They have created a step-by-step process with images and video tutorials on each stage to guide you through your first NFT project.
The founder of Rampp, Timothy Carambat has created a YouTube playlist where you visually learn to create an NFT collection and use Rampp.xyz to launch your smart contract on OpenSea and other marketplaces.
What Makes Rampp So Great?
Here are some top features offered by the company:
Ownership
When you use Rampp, you own everything related to your NFT project from the IPFS node to the smart contract. Rampp only makes money when you do. They charge a 5% commission fee [2] on your revenue to set up your contract and provide all these services for the success of your NFT project.
Minting Button
Rampp provides a feature to turn any website into a Web3 site for your community to mint with a click. This feature saves a lot of time and effort.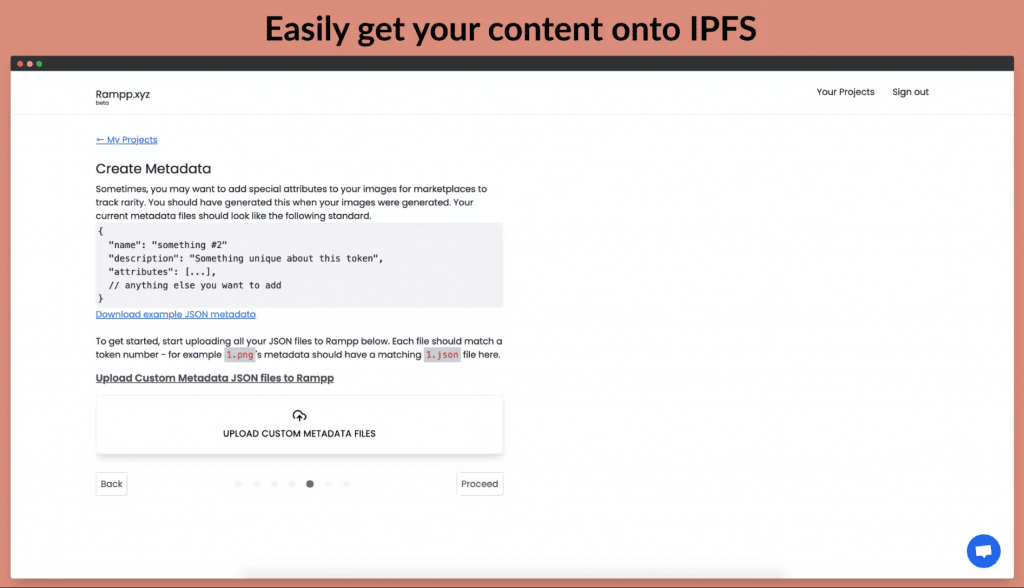 Lowered Deploy Cost
Rampp will send you 10% once you launch on Ethereum mainnet with Rampp. It is aligned with their vision to decentralize the NFT projects and give back to the artists and creators.
Final word
We are all excited to see how Rampp will unfold the new features expanding the No Code toolkit for NFT managers. If you are planning to build an NFT community, we strongly suggest you check out Rampp and their future plans. With such awesome advancements, we can predict that the Future of No Code is going to be exhilarating.
Follow us on Twitter for the latest news, tips, and trends in the No Code industry.