What a year for No Code. In 2021, the industry got bigger than ever. The number of tools available to developers has grown exponentially, and so has the number of businesses being built on them. This article is going to cover the most important new tools that came out this year, together with the platforms that got the most funding. Let's take a look at what happened this year!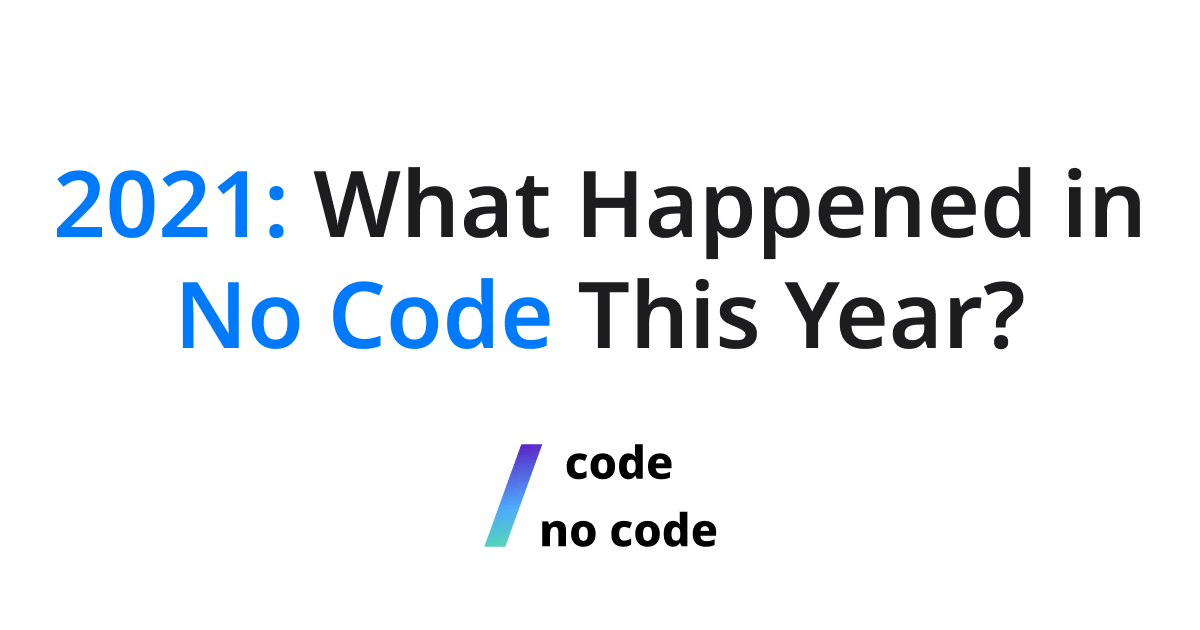 No Code Tools Released in 2021
Branded App by Wix – Native App Builder
Wix, one of the most popular drag-and-drop No Code tools for making simple websites, officially launched their mobile app builder called Branded App by Wix on August 10.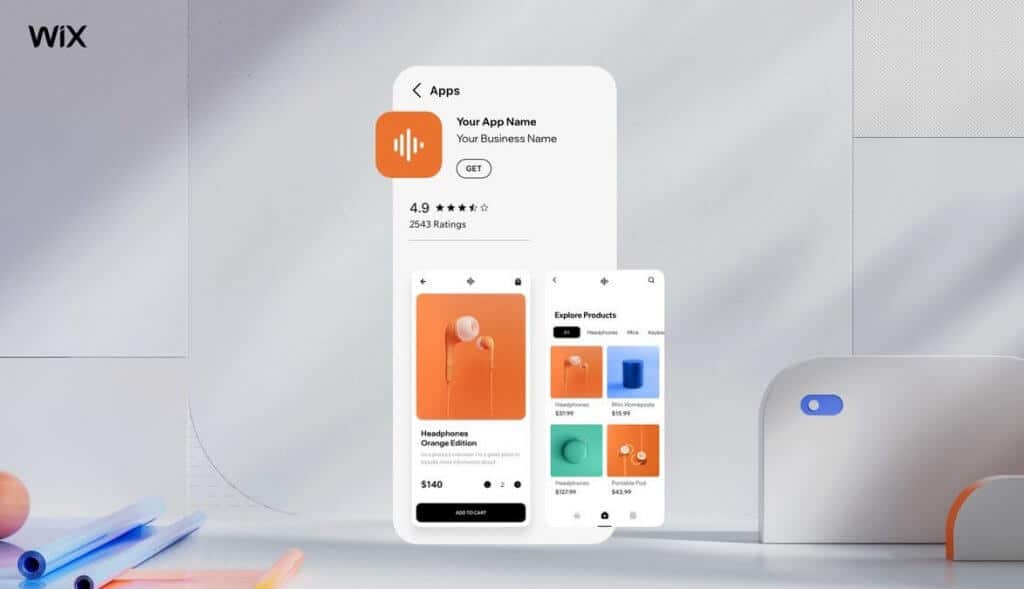 The app is aimed at businesses who need a representational app without splurging on making a fully-fledged, customized app.
One of the core strengths of the app builder is that it can automatically integrate features from a Wix website into a mobile app.
Users can build native Android and iOS apps with features like e-commerce, chatting, booking, news feeds, and more.
The builder costs $200 per month to use, not including the costs of publishing your creations on app stores.
SageMaker Canvas – No Code Machine Learning
Amazon Web Services launched their own No Code machine learning tool as an answer to the alternatives by Google and other, smaller developers: Teachable Machine, Obviously AI, Lobe, etc.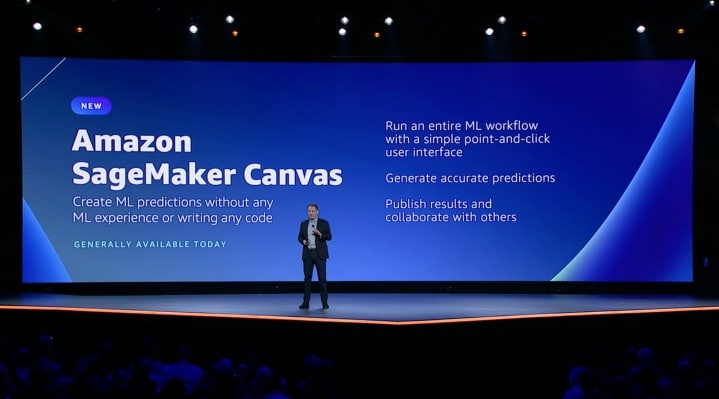 SageMaker Canvas is essentially a simplified version of Amazon's full-fledged ML tool, SageMaker. Canvas provides many of the same functionalities behind a UI that's simple and understandable for non-technical people.
Users can create data models for inventory optimization, churn reduction, fraud detection, and more.
The app was launched on November 30 in select areas of the US and Europe.
It has a free plan available, with custom pricing applied for premium users.
You can read more on its features, availability, pricing, and competitors in our article on the SageMaker Canvas launch.
Yalo Studio: Conversational Experiences in WhatsApp and Messenger
On September 9[1], Yalo Studio was released. It is a No Code tool for designing chat-based experiences in the most popular messaging apps like Whatsapp and Facebook Messenger.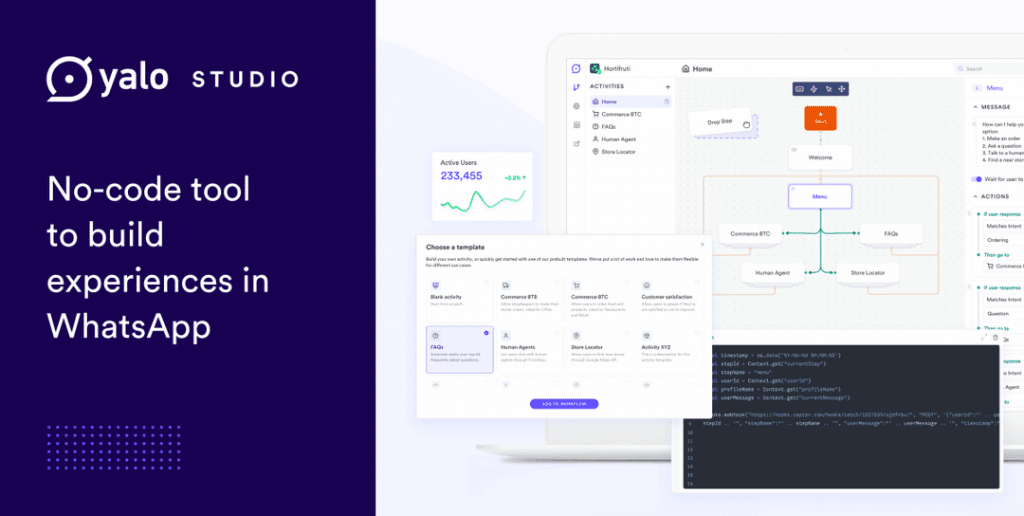 Companies can set up sales, marketing, and customer support-related conversational logic. Yalo claims that "more than 90% of all companies' customer conversations can be automated" with their platform.
The platform offers custom pricing and services for setting up their tool.
Biggest No Code Investment Rounds in 2021
No Code platforms are being noticed by venture capital funds more and more. In 2021, there were quite a few investment rounds in the space. As No Code becomes a part of the mainstream, the companies in this niche will have increasingly better chances of being noticed.
Both smaller, less known funds and the biggest players like YCombinator have supported No Code projects this year. Let's take a look at the most promising ones.
Outsystems, $150M
In the Low Code sphere, the most notable investment was attracted by Outsystems, an app development service aimed at enterprises that want to develop their own software.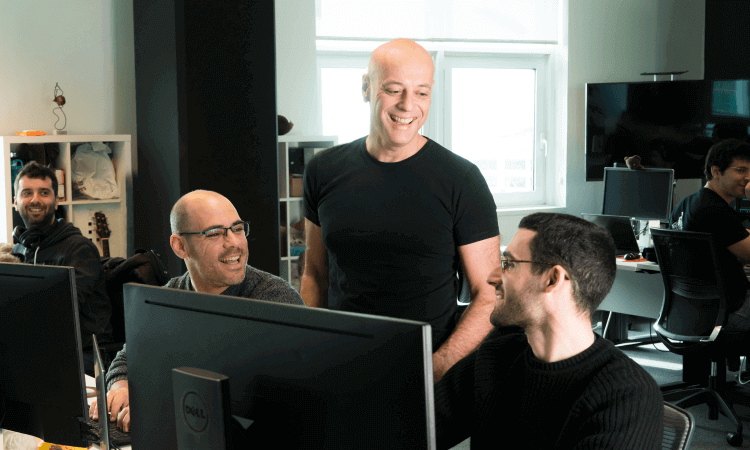 The platform raised $150M[2] by selling 1.6% of its shares, with the whole company being worth $9.5B.
Established in 2001, Outsystems is one of the oldest companies in the niche, which is privately held to this day.
This is not the first investment the company has gotten, with past injections including a $55M round in 2016 and a whopping $360M in 2018.
Bubble.io, $100M
The most important investment round for the No Code industry this year, without a doubt, is the $100M[3] raised by the No Code app builder, Bubble.io.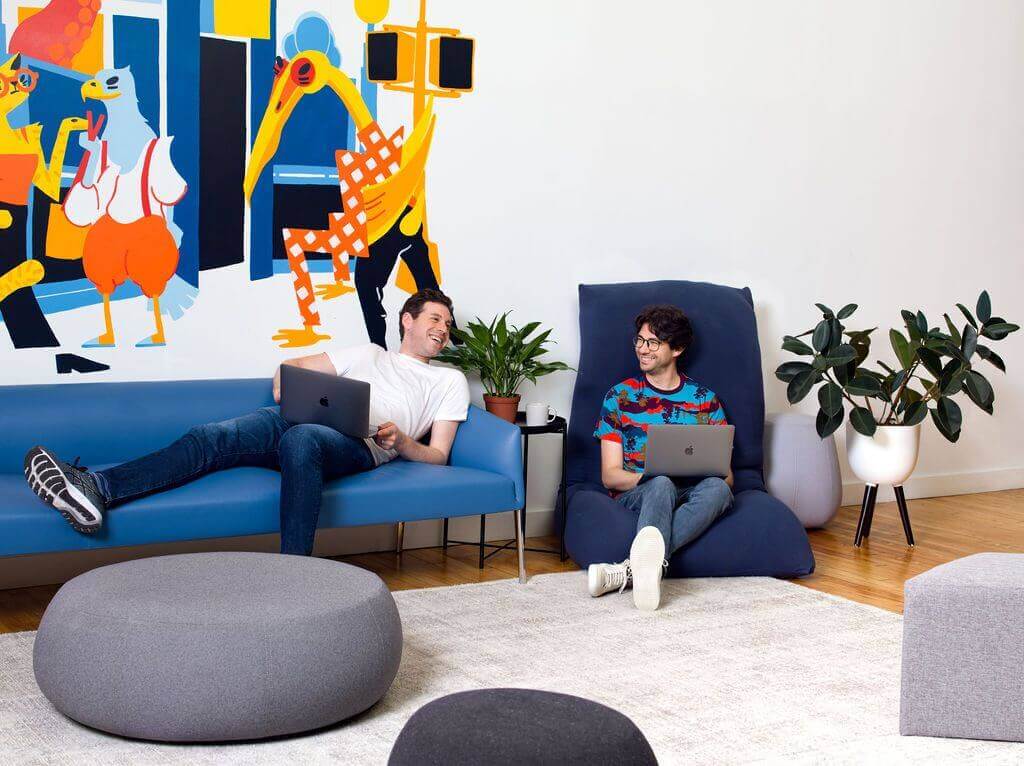 The platform focuses on helping individuals launch businesses themselves, without the need of a development team, by using their drag-and-drop application builder.
With much more people turning to the digital sphere to unleash their creativity and get themselves in front of customers during a period of strict movement restrictions, the Covid-19 pandemic has been very beneficial to the company.
The revenue of Bubble.io tripled over the year leading up to the investment and the company increased the number of staff from 21 to 45 as a result.
Originally a completely bootstrapped (self-funded) company for 7 years since its inception, the platform raised a $6.5 funding round in 2019. With this boost, the platform became one of the most popular tools in the niche.
On July 27th, 2021, the platform announced that it closed a $10M Series A investment round, led by Insight Partners.
Here's how the tool compares to one of its toughest rivals – Bubble vs Webflow.
No Code and Low Code in 2021's YCombinator
As one of the most famous startup accelerators in the world, YCombinator is a pretty good indicator of the most promising, upcoming niches in business.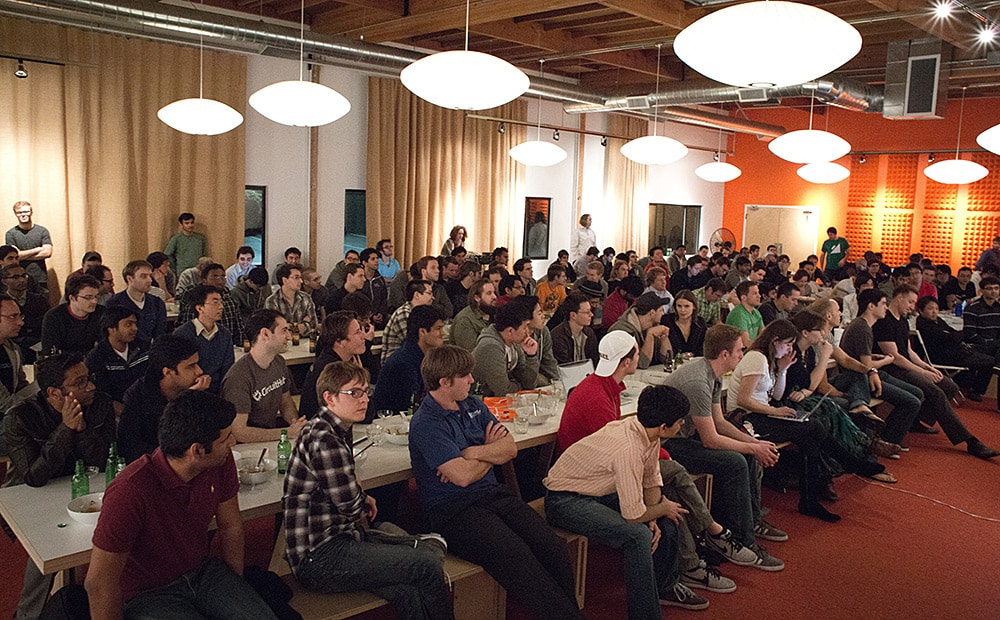 This year, one of those niches was Low and No Code. In the latest class of almost 400 startups[4], 18 are related to the niche in one way or another.
Among them, for example, we can find Zazos, a platform for building your own internal HR platform, Tantl, which focuses on making the job of developers easier when it comes to building internal workflows, and Whalesync, which synchronizes data between No Code tools like Notion, Webflow, and Airtable.
Conclusion
The year 2021 has been an exciting one for the No Code industry. With so much going on, we cannot wait for what 2022 will bring.
If you are considering using No Code for your project but still are not sure if it is right for you, take our free, 2-minute quiz and find out whether you should try code or No Code!