If I had a dollar for every time a developer rejected my request of using No Code tools, I'd have enough money to hire 10 developers. There is a digital divide between coders and non-technical developers. With the accelerated growth of No Code in cloud computing[1] and SaaS, there is an increase in the demand for citizen developers. This will lead to a rise in No Code acceptance amongst organizations and development teams.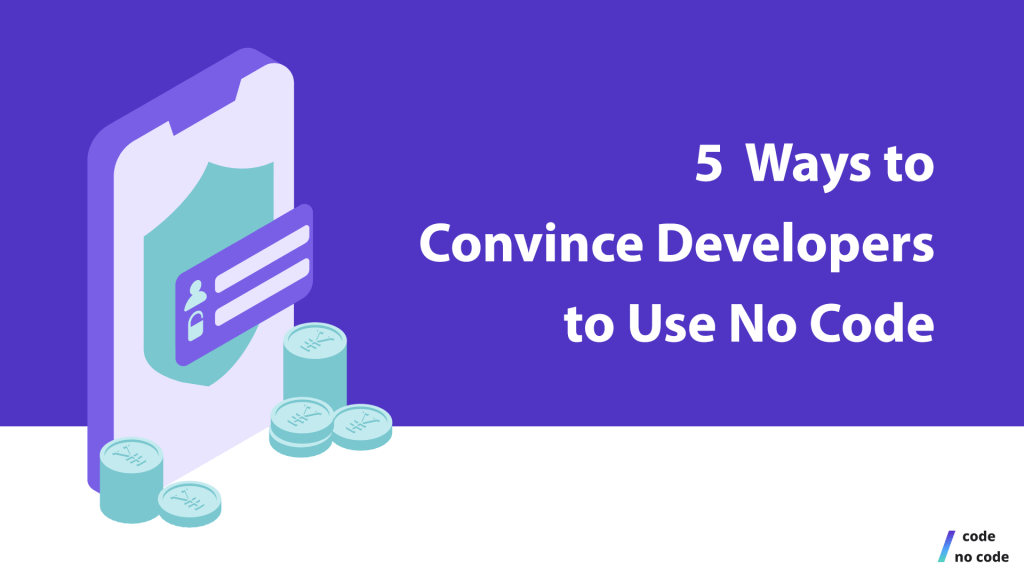 You want your organization to get in on the ground floor of this trend. Its capabilities will only improve, you can learn more in the article we wrote on the future of No Code.
Enforcing No Code tools on your developers might not be a good idea, since it can hamper their job satisfaction. That's why in this article we will give you 5 tips on how to convince your developers to use No Code tools.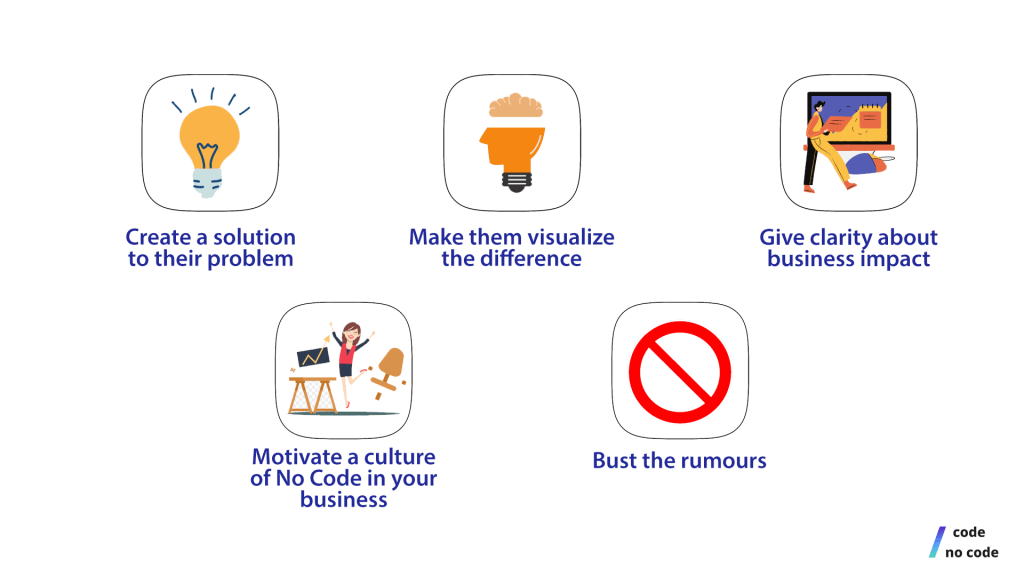 Create a Solution to Their Problem
Developers are mostly refraining from No Code tools because they don't see the utility of these tools. This happens because they can achieve similar results by coding.
Observe the tasks of your developers and find out if there is a bottleneck that you can efficiently manage with a No Code tool. Once you have found that, solve that problem for them.
For example, I had a team of developers who would help a client with their website. Every time we created a new landing page, developers would spend hours writing code for exit pop-ups.
I introduced them to Popupsmart[2]. It's a No Code tool for building design-heavy popups for lead generation. It saved them an immense amount of lost time and they finally saw the utility of No Code.
Make Them Visualize the Difference
All your business wants is to provide a satisfying experience for your customers. Take your time to create a report of the past or future time savings unlocked by using No Code tools. Developers will be surprised by the extra efficiency these tools can bring to the table.
If they are designing a simple one-page website, use Webflow[3] and create one for them. When the programmers see the results and how little time it took you to deliver them, they will be much more motivated to give Webflow and other No Code tools a shot. You can also show them how much easier the website was to make.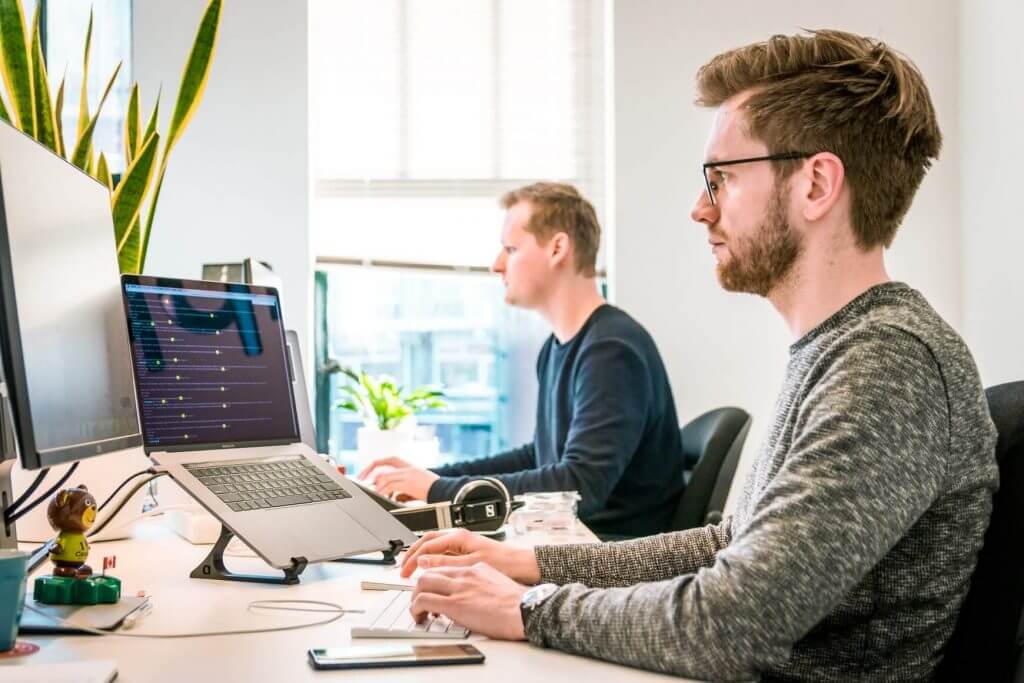 Now your developers will be able to effectively visualize the benefits and simplicity of No Code tools. Visualisation will not only provide facts in a way that is easy to understand, it is also scientifically proven to increase the retention of that knowledge. This is one of the top ways to convince your developers to use No Code.
Give Clarity About Business Impact Due to Failed Attempts and Lost Time
When a developer is working on a project, their opinions might be biased due to their past experiences. Since everything around us is changing rapidly, it is best to ride with the trend, especially in the tech world.
Developers have the highest impact in firms that build digital products, their efficiency has the highest impact on the overall business results of the company.
Give your developers clarity on how much your overall business will grow with small changes in their tool stack. This will have a much greater effect when coupled with equity options for your employees or monetary bonuses based on the overall performance of the company.
Motivate a Culture of No Code in Your Business
Even if the old developers are too reluctant to change their methods, you can start fresh. Every time a new developer joins your team, motivate and incentivize them for using No Code platforms.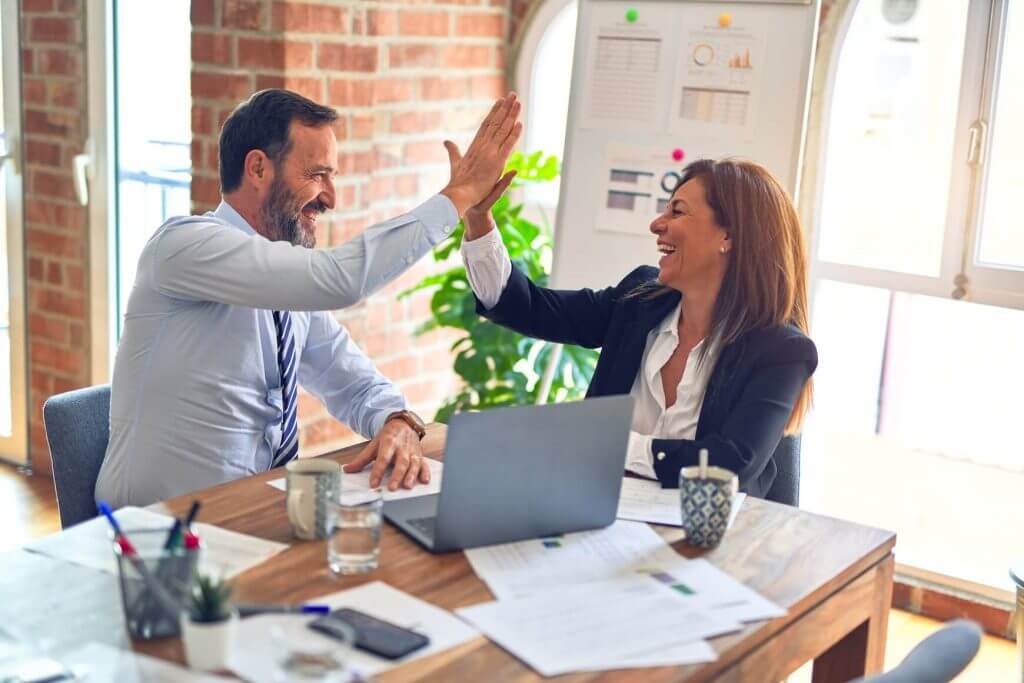 For example, ask your developer to use Bubble for prototyping. Express your appreciation and provide any form of incentive you can. This will motivate other developers and help you create a habit and culture of using No Code tools in your business.
Bust False Rumors About the Risks
The top arguments against No Code platforms are risks involved like security breaches, coding restrictions, or high costs. These are all rumours that prevent the shift towards No Code.
There are little to no risks of using No Code platforms. Your data is encrypted and secure from breaches. You can add code manually in some No Code tools and all Low Code tools. And as far as the costs are concerned, almost every No Code tool will have a free trial so that you can understand and evaluate the tool to fit your requirements.
For example, Retool[4], a platform that helps you build internal tools easily, has a free plan, while the paid plan starts at $10 per month. If the tool proves useful, any organization can afford to pay $10 in exchange for much higher savings in productivity.
Every day there is a new development that intensifies the No Code movement. It will be impossible to keep up with them if your developers don't start now. We hope that these tips will help you 'sell' No Code tools to your developers.
Have you used any other techniques that worked? Comment them down below.
If you are confused on what approach your business should take, we take our quiz and find out!