Softr 2.0, which launched at the beginning of 2021, has been announced the product of the year by Product Hunt[1].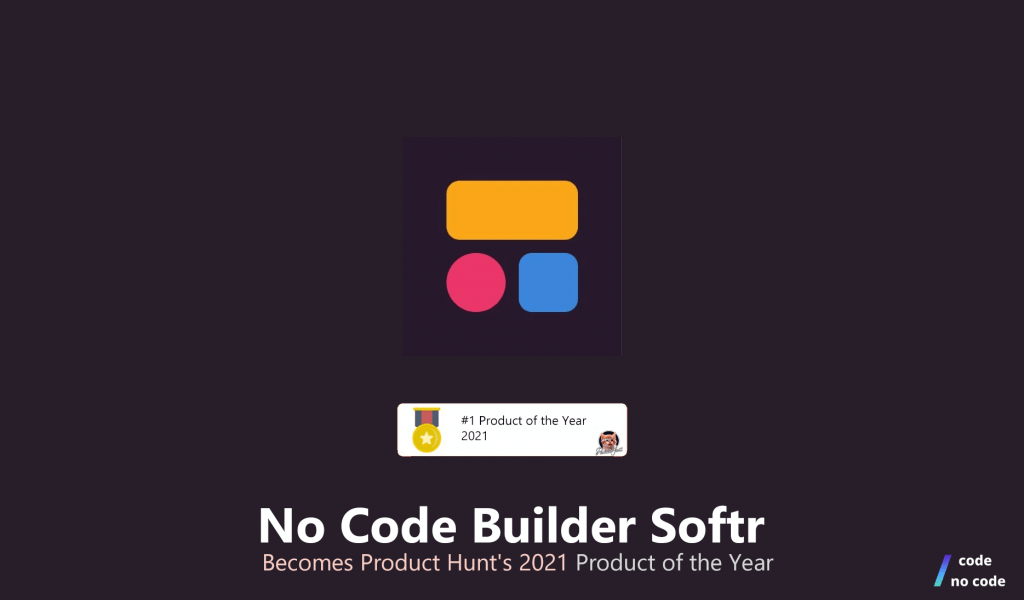 Product Hunt is a community that allows product-loving enthusiasts to share and geek out about the latest trends in tech. Every year they host an event called "Golden Kitty Awards" to celebrate all of the amazing products featured on their website, the makers & the community members. There are different award categories and the highest award is the "Product of the Year".
After being a runner-up for "No Code Tool of the Year" in 2020, Softr 2.0 has achieved what is informally known as the Oscar of the Tech Community. This is a remarkable success that could be written as a milestone in the history of the No Code Movement. The previous winners of this award in 2019 and 2020 were Apple's Airpods Pro and the ClubHouse app respectively. Softr winning in the same category as a trillion-dollar company speaks volumes about the product and its journey.
What is Softr 2.0?
For our newer readers out there, Softr 2.0 is a powerful No Code platform to build software products with Airtable as the backend. Their vision is to empower citizen developers to build products without code and with a small learning curve. Since its launch, Softr has been used by more than 35,000 businesses and operators to build custom apps powered by their data. Apart from this, Softr also managed to raise the funding of $13.5M in a Series A round led by Matt Turck and FirstMark Capital just a few weeks ago[2].
Softr is one of the most formidable Bubble competitors as well.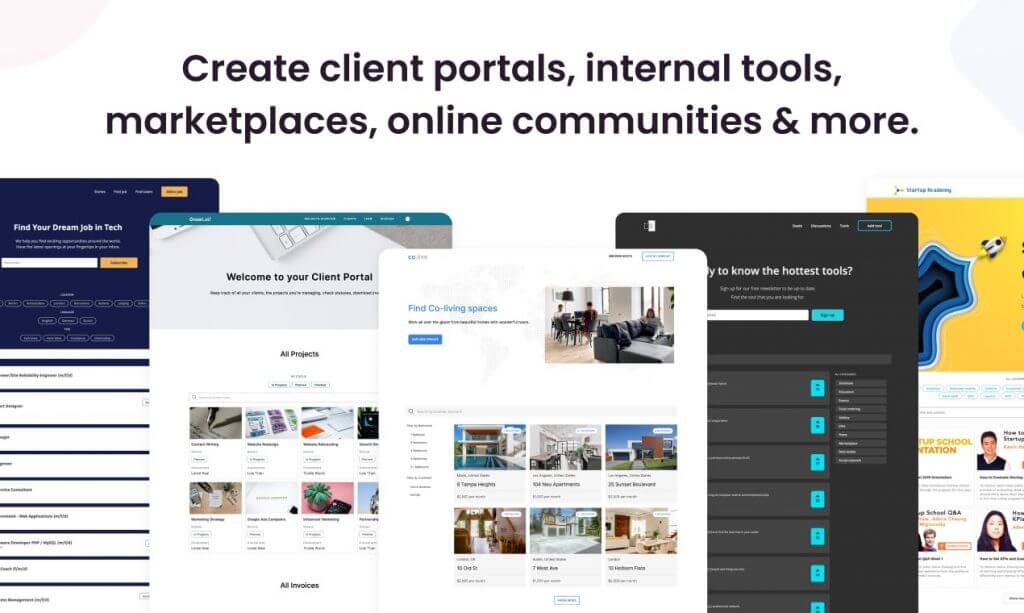 What is the Next Step?
Softr has visioned to become the world's largest ecosystem of developers and partners for building No Code apps. They want to extend their future business growth strategy with three main pillars.
Template Marketplace: Softr will have a marketplace to discover, create, share and sell apps in the form of templates. Their community will post free and premium templates for people who want to clone the structure of an app or landing page. This feature is coming soon.
Component Marketplace: Third-party components are often used by developers while coding. But it is still a new concept in the No Code world. Softr plans to launch a component marketplace making it easy for anyone to discover and re-use 3rd party components built by a community of developers. It should be launched by next year.
Softr Experts: The platform will create an exclusive community of experts who have been building custom solutions through Softr. They want to empower these experts to build solutions with Softr and grow with their ecosystem. They have recently launched this product extension and will continue to update it.
That seems like a rock-solid plan for 2022. Congratulations to Mariam Hakobyan and her team for pulling this off. Their hard work has helped the No Code movement gain momentum and attention. We hope that Softr keeps growing and achieves many more such accomplishments making the whole No Code community proud. 
Follow Code Or No Code on Twitter to stay tuned with No Code trends and updates!
Read about other big news that happened last year - 2021: What Happened in No Code?