When the innovative platform for improving user onboarding launched about eight years ago, it asked the question: "Why can you build a website in minutes, but getting something live in your product takes weeks?". Today, Appcues has raised $32M in a Series B investment round to finally answer it.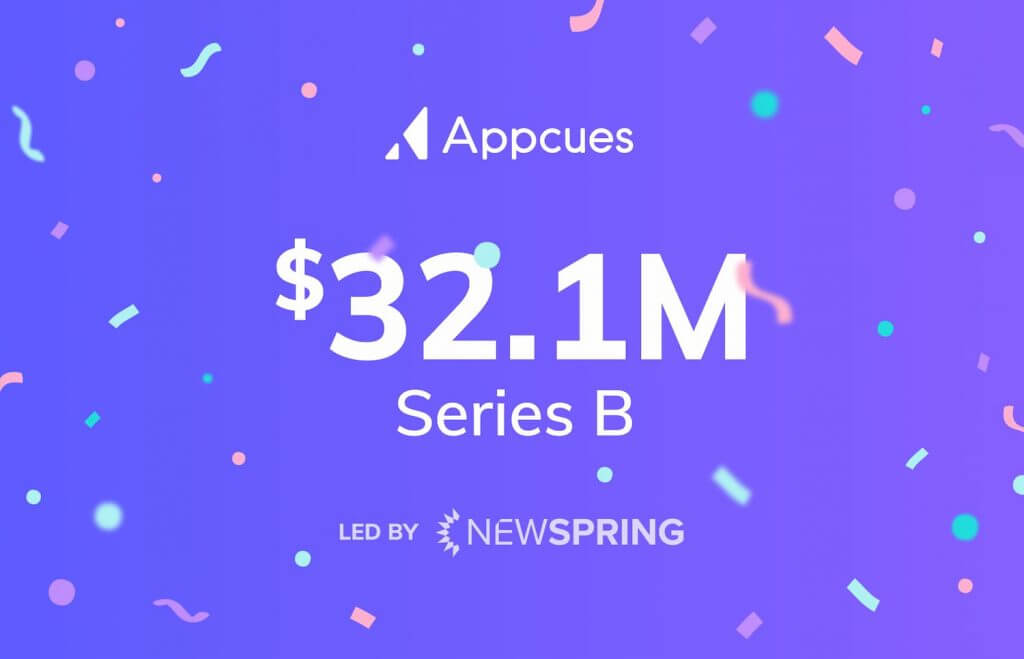 Appcues as a User Onboarding Tool
The No Code platform enables users to create customized onboarding experiences within the digital products they create for their customers.
Controlled via a Google Chrome extension, events can be set up to activate when certain users reach milestones within an app or a website. Users can be segmented based on certain attributes (like country, job position, etc.), or behaviour (using certain elements of the app)[1].
The effectiveness of onboarding campaigns can be tracked via an integrated tracking tool called Events Explorer.
Here are other similar tools you might like: No Code marketing tools.
What Led Appcues to the Investment Round
Co-founder Jackson Noel met the team behind NewSpring Capital (the firm leading the round together with Accomplice, Sierra Ventures and Columbia Partners) in 2019. As some of the portfolio companies of NewSpring Capital started using Appcues, the enthusiasm for the platform grew within the fund. In the end, they decided to invest in the company themselves[3].
The company has raised $48M dollars in total so far and is valued at around $200M-300M[2].
Appcues Milestones
The tool currently has over 1500 customers that have created over 1.8 billion custom experiences for their users so far.
Major customers include Kaplan, Zapier, Vidyard, Lyft and FullStory.
Having originally been based in a physical office in Boston, the firm is currently operating on a fully-remote basis and has employees in 22 states and 12 countries.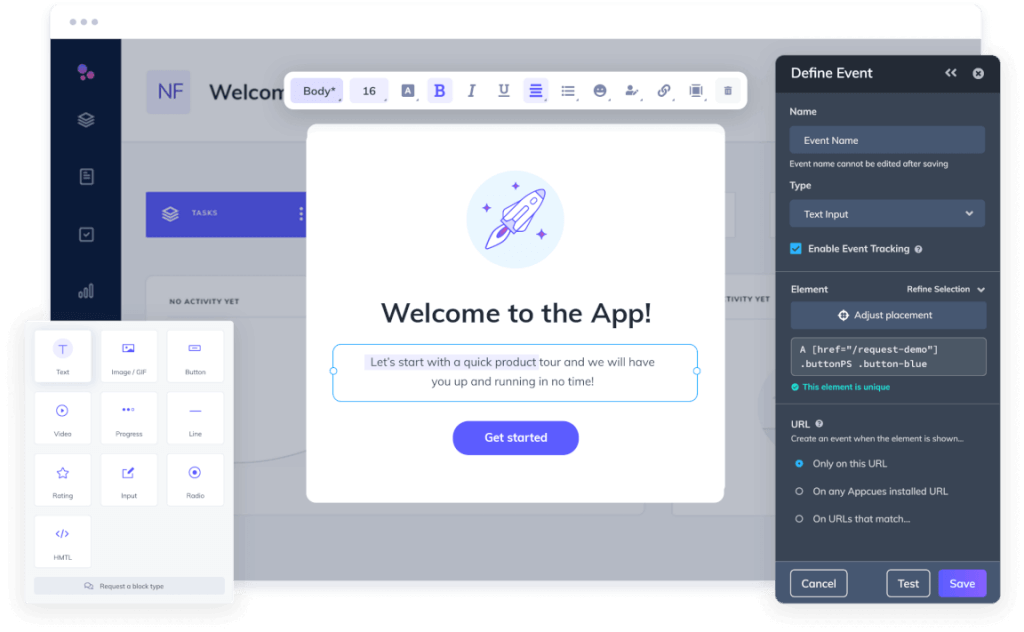 Post-Funding Strategy
Jackson Noel has outlined three main directions for the company moving forward.
Expanding the Team
The first of these directions is focusing on the team behind the project, both further training existing employees and expanding the company's marketing, development, sales and product departments.
Improving the Product
Appcues is committed to creating the best customer experience possible for their customers and has promised to focus on making Appcues a more integral part of the customers' products. In addition, J. Noel mentioned that his teams will move faster across the board and will adopt a product-led approach.
Sharing Knowledge
The final direction for the company will be to continue the efforts started with the User Onboarding Academy, a crash course on user onboarding created by the founders of Appcues.
The firm will continue sharing their extensive knowledge on product strategy, UX design, product-led growth and adoption.
Appcues is only one of a series of No Code platforms that recently secured funding. Find out more here: 2021: What Happened in No Code?